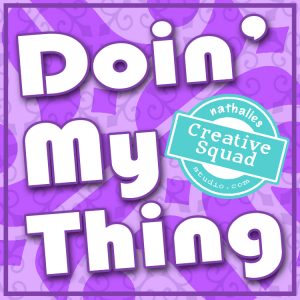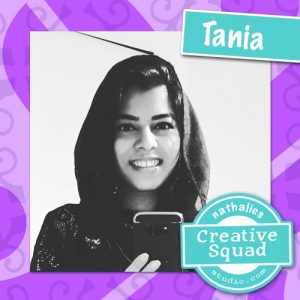 Happy Tuesday from the Creative Squad! Today we have a post from the lovely Tania Ahmed, sharing with us a set of cards using rubber stamps from my Small Circle Jumble set and my Mini Amsterdam foam stamp from the Mini Tile Set. Tania was inspired by this month's theme: Doin' My Thing – We all have a unique artistic style and way of working with supplies. This is the time to rock it! Be yourself. Do your thing.
---
Our challenge this month was to use Nat's Small Circle Jumble Stamps plus one of the foam stamps from the Mini Tile Set. I love using different kinds of patterns and seeing how I can make the two work together. I needed some thank you cards, so I thought this was the perfect opportunity to create a master board. A master board is basically a sheet of paper or cardstock that you create a background on with stamping, paint and mediums applied to it, which can be cut into smaller pieces to use as collage material or even cards. Also we were asked to really show off our styles so this project has all things that I love: bright colours, stamping, making cards, splatters and using brayers to create a super easy and quick background!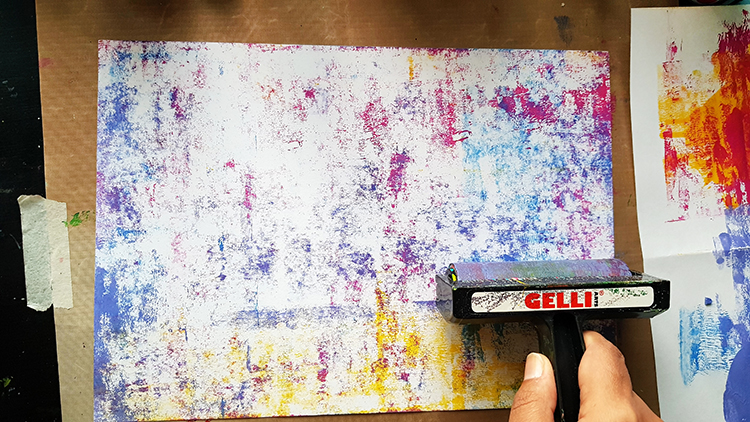 Lightly apply paint to cardstock with brayer. Less paint gives better effects!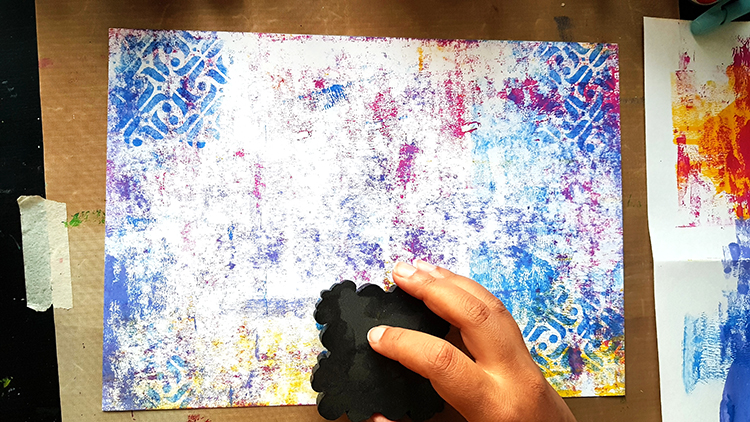 Stamp lightly with the Mini Amsterdam ArtFoamie. Double stamp to create ghostly impressions.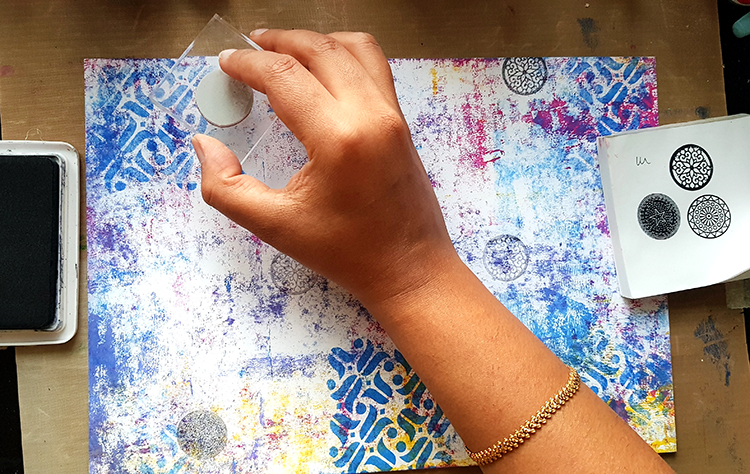 Ink the Small Circle Jumble Stamps with Jet Black Archival Ink and stamp off on a scrap piece of paper and then stamp on your masterboard cardstock paper a few times to get light stamped images.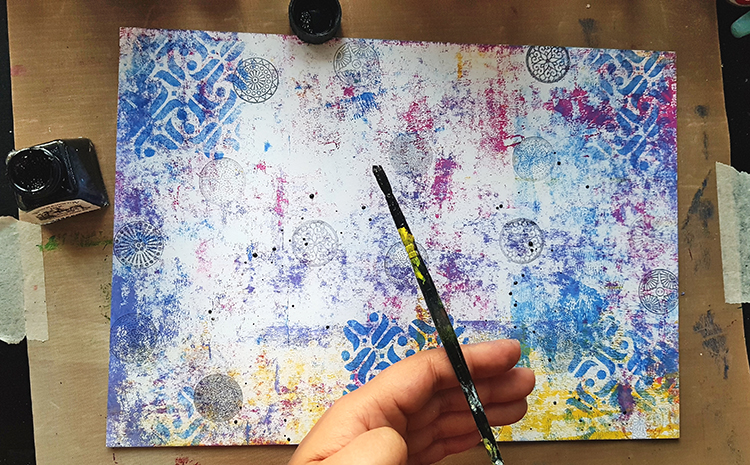 Add splatters with black ink.
Cut the masterboard cardstock into four 3.75 x 5.5 panels. Add sentiment with alphabet stamps.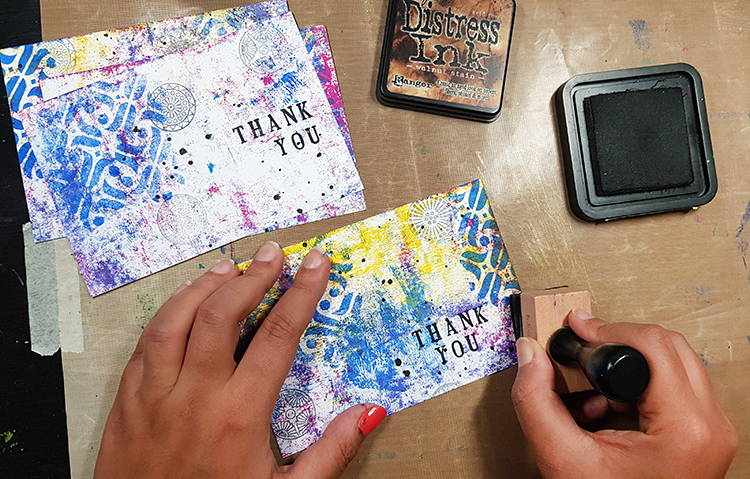 Add Distress Ink around edges. Add twine and adhere to white card base.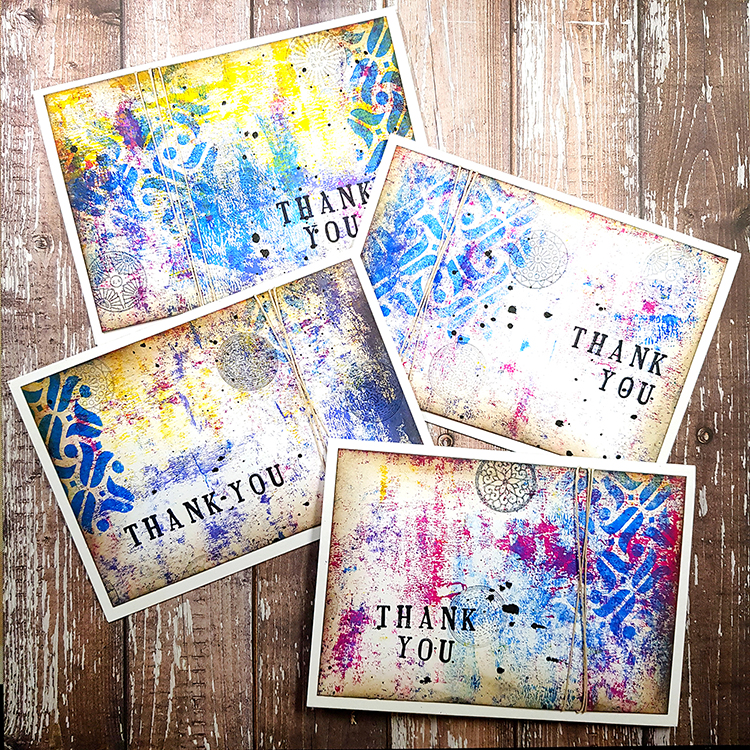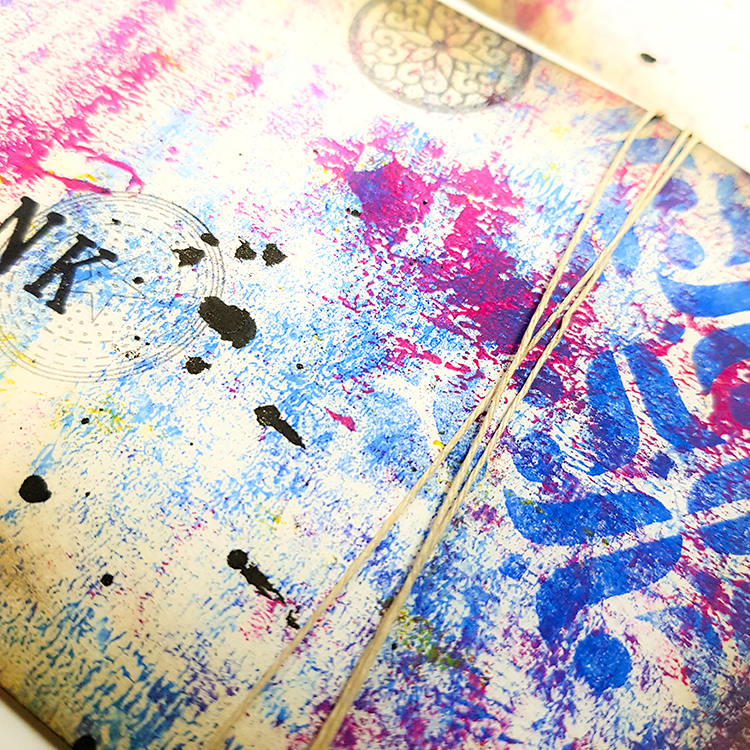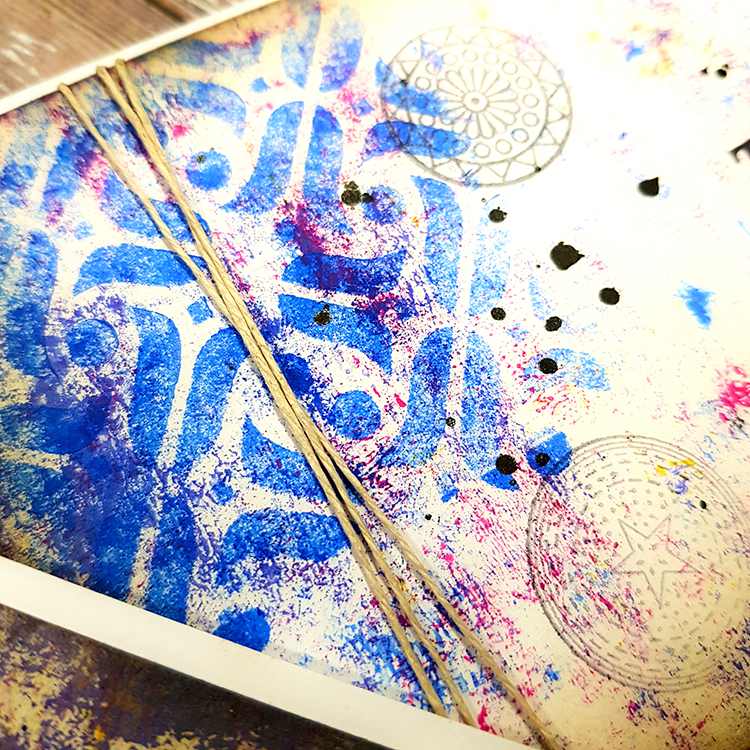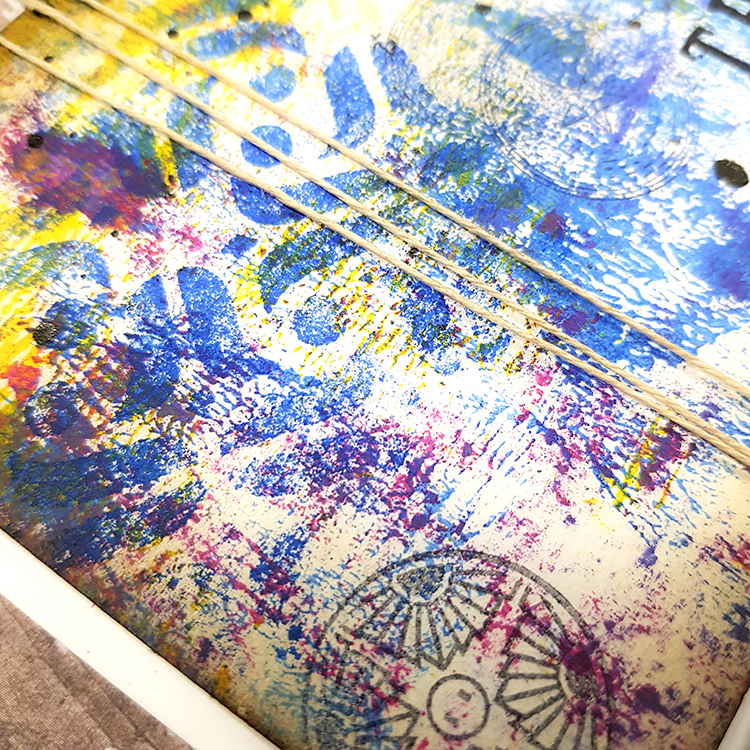 ---
Thank you Tania – I love all those yummy layers! Want to try Tania's card method? You can find all my Rubber Stamps and Foam Stamps in my Online Shop. Here are some of the other supplies that Tania used:
Feel inspired? Working on something yourself that you'd like to share?  I love to see how you interpret our monthly themes. Email me how you used my stencils and stamps with the theme and email me an image – I would love to share your projects in my next  "n*Spiration From Around the Globe".