Hello from my Creative Squad! Today we have a post from Judi Kauffman. You can learn more about Judi from our Nice to Meet You blog post featuring her creative story and artwork. This time Judi is sharing some funky notebooks with us that use my Mid Century Squared ArtFoamie and discarded sheet music. She was inspired by this month's theme: Feel the Rhythm – We're thinking about patterns this month and using stamps to create a rhythm of marks. Show us your sense of rhythm!
---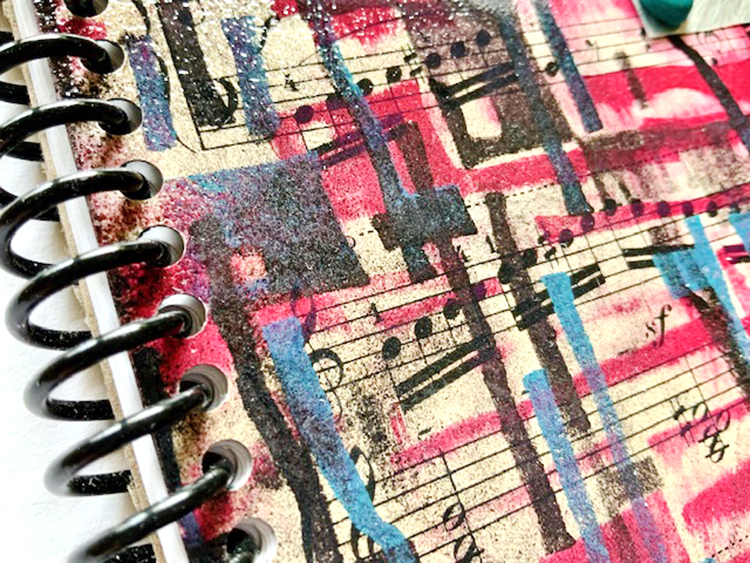 Aretha Franklin Meets Mid-Century Squared

I have close to zero musical abilities. My singing voice can clear the room and my dancing isn't exactly top notch, so when we were given Feel the Rhythm as this month's theme I panicked and went into denial. Rhythm? Not so much.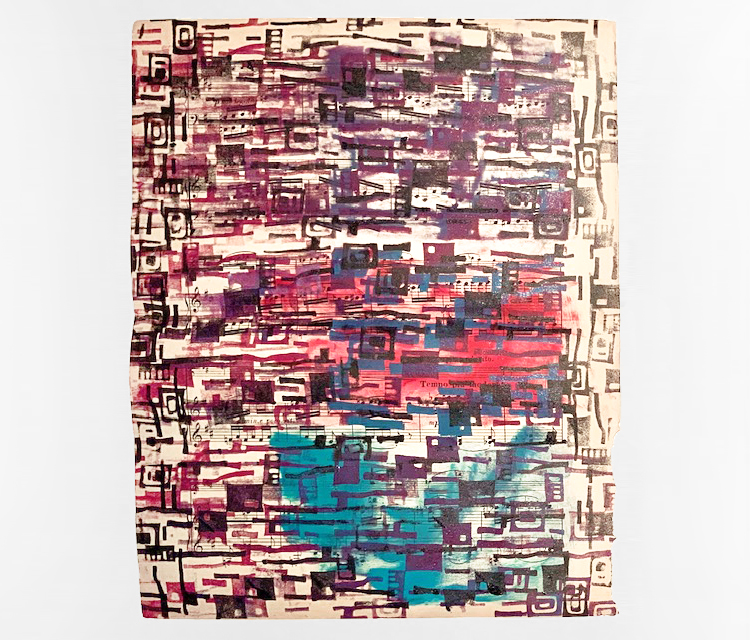 Then two friends sent me some damaged sheet music – it seemed like a reasonable starting point. And I went to see Amazing Grace, the documentary about Aretha Franklin! I was so moved by her voice and way it mixed with the choir behind her and the congregation in front of her – a visual feast as well as magic to hear – and I knew just what I would do for my project: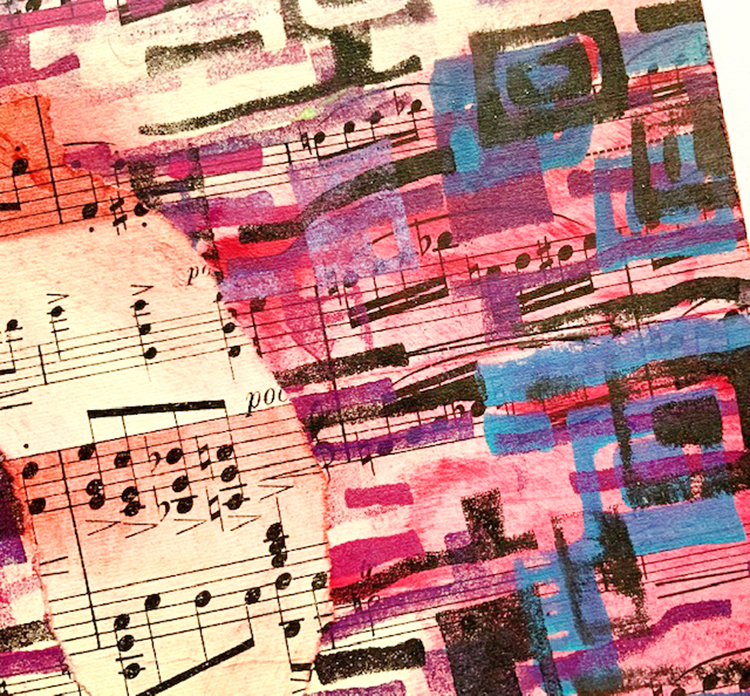 Instead of lining up the stamp and going for a precise regular repeat pattern, my first impulse, I channeled my inner Aretha (helped along by a couple of CDs and a handful of M&Ms) and was off and running. I stamped, smudged and smeared onto the sheet music, did a bit of heat embossing with clear powder, dancing around the studio between colors and humming to the beat. I cut and tore and combined the pieces, layering onto chipboard. A quick visit to the coil binding punch, a bit of embellishment for the holiday keeper, and my notebooks were done!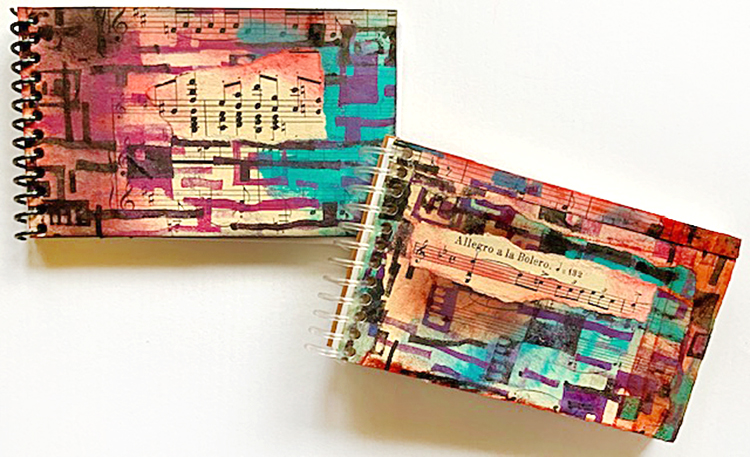 Your turn:
1. Using 3 or more inks, including black, stamp Mid-Century Squared repeatedly on sheet music or pages from a damaged book. Optional: Align the design horizontally for most of the stamping, combine with vertical alignment down the sides. Smudge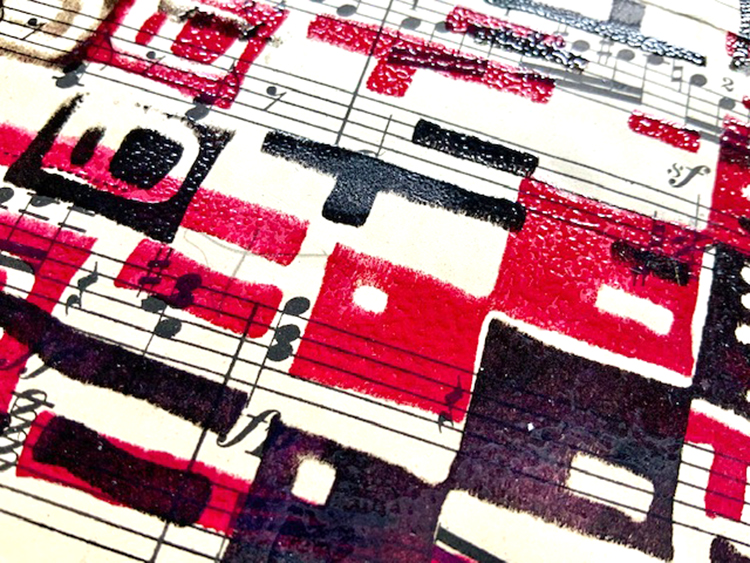 2. If heat embossing is desired, use pigment inks and clear embossing powder to add shine and texture.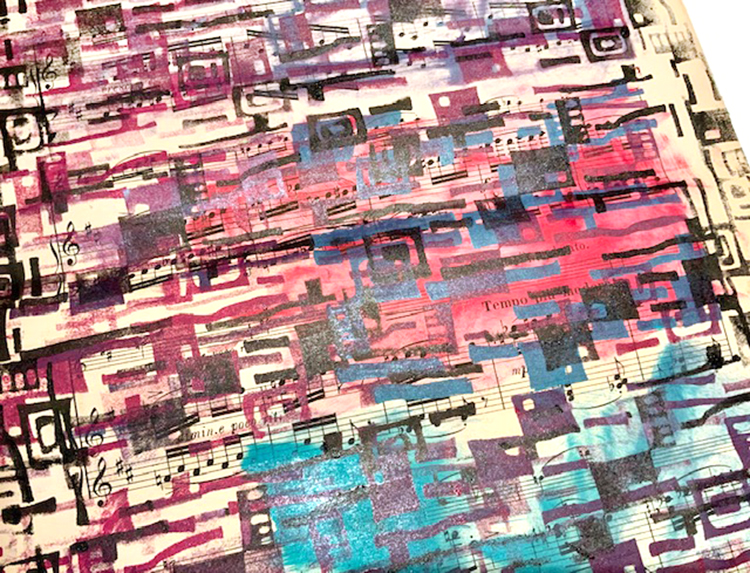 3. Cut covers for journals and notebooks from chipboard. Glue cut and torn stamped papers to the covers; trim at the edges as needed. Smudge on more inks to enhance the collage.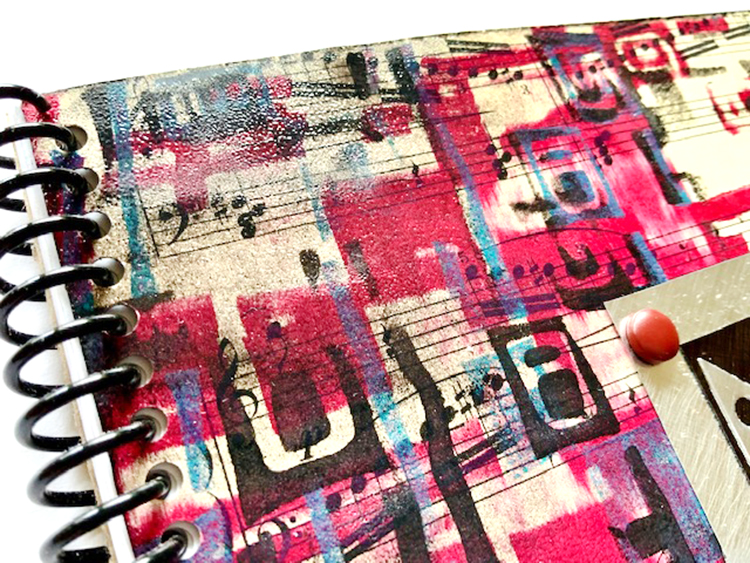 4. Use a coil binding punch or other binding system to complete the projects.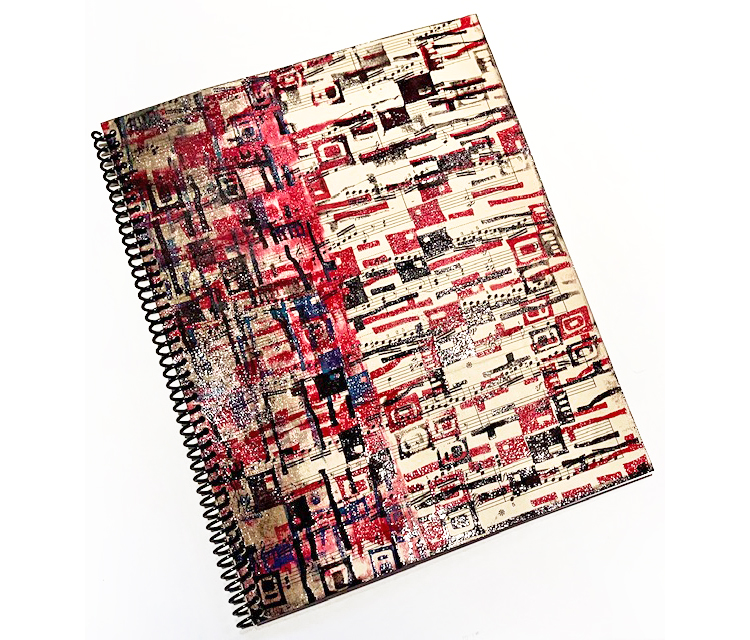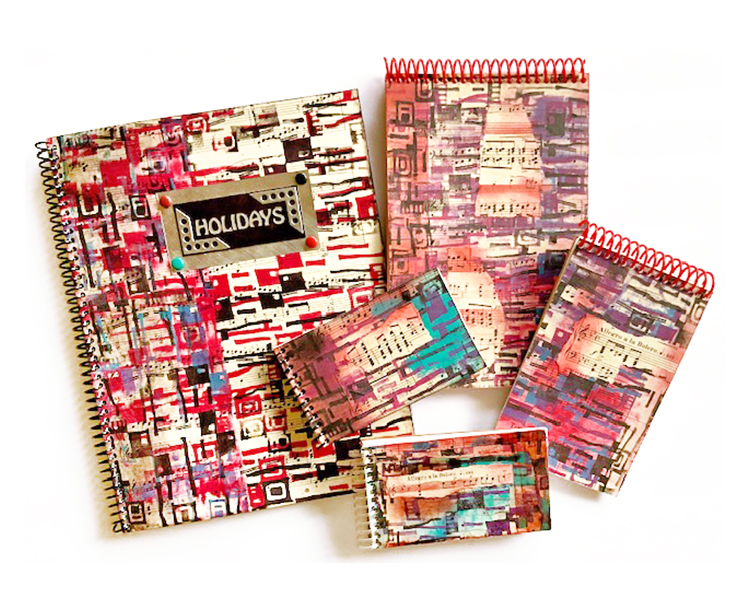 ---
Thank you Judi! I love all the variation in the rhythm of the patterns! Want to give Judi's project a try? You can find my Foam Stamps in my Online Shop. Here are some of the supplies that Judi used: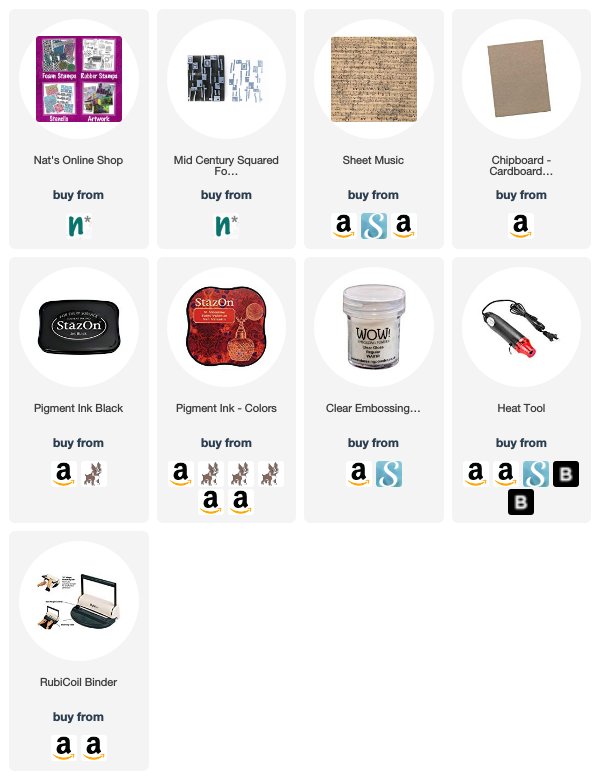 Feel inspired? Working on something yourself that you'd like to share? I love to see how you interpret our monthly themes. Email me how you used my stencils and stamps with the theme and email me an image – I would love to share your projects in my next "n*Spiration From Around the Globe".