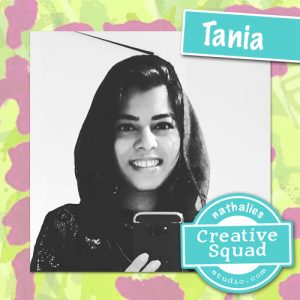 Welcome to a post from my Creative Squad! Today we have Tania Ahmed with a wonderful card and a video to show exactly how she puts it together. She is using my Exchange Place and Far Out foam stamps for this one and our theme for April: Feel the Rhythm – We're thinking about patterns this month and using stamps to create a rhythm of marks. Show us your sense of rhythm!
---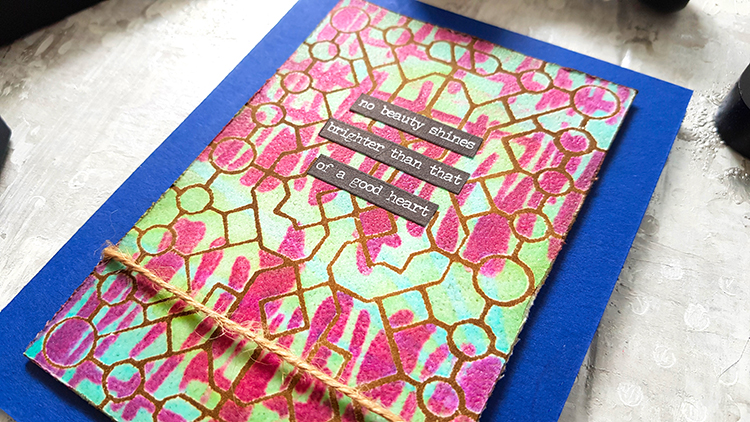 It's funny how mistakes can turn into happy accidents :) I had one such moment when I was filming this video and realized that my Art Foamie was not clean!!! As always I simply said an "oh dear" and thought let's just go with it, haha!
My Exchange Place Art Foamie had been previously inked with Aquamarine Archival Ink and Fossilised Amber Distress Archival Ink which is what the Embossing Ink picked up when I stamped it. In the end I loved the effect and I hope you enjoy the video!
Nat's latest Art Foamies release are so much fun to work with if you enjoy mark making with stamps and of course they all are a joy to work with as the impression is always gorgeous.
Please do let me know if you have any questions and I will answer them as best as I can!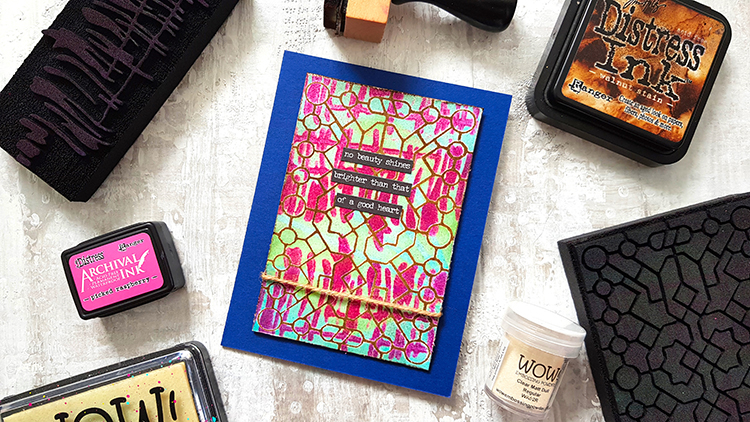 Steps:
1 Ink Exchange Place Art Foamie with Embossing Ink
2 Ink Far Out Art Foamie with Picked Raspberry Distress Archival Ink and stamp this on to the Exchange Place Art Foamie.
3 Stamp the ink Exchange Place Art Foamie on to white cardstock and heat emboss with Clear Matt Embossing Powder. Heat set the embossing powder
4 Apply Walnut Stain Distress Ink to white spaces and wipe off excess ink with damp kitchen towel
5 Trim cardstock Panel and distress edges and apply ink if desired
6 Assemble card!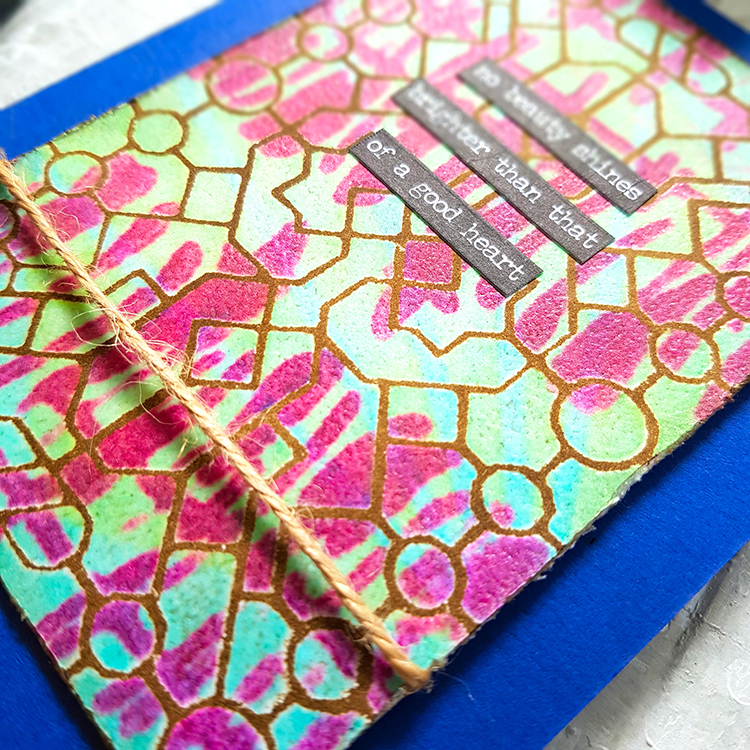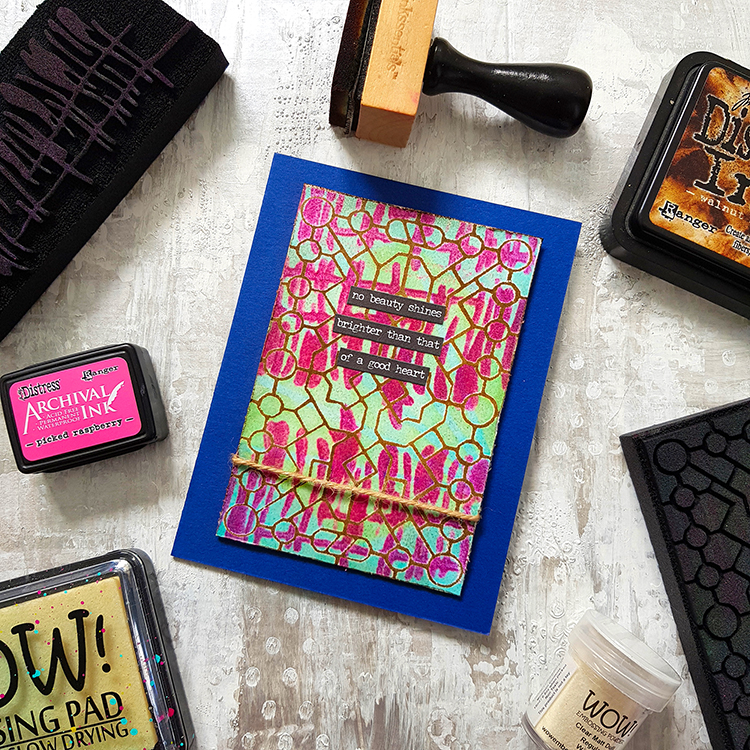 ---
Thank you Tania! I love how you "kissed" the stamp with clear embossing ink with a colored inkpad! Want to give it a try too? You can find all my Foam Stamps in my Online Shop. Here are some of the supplies that Tania used: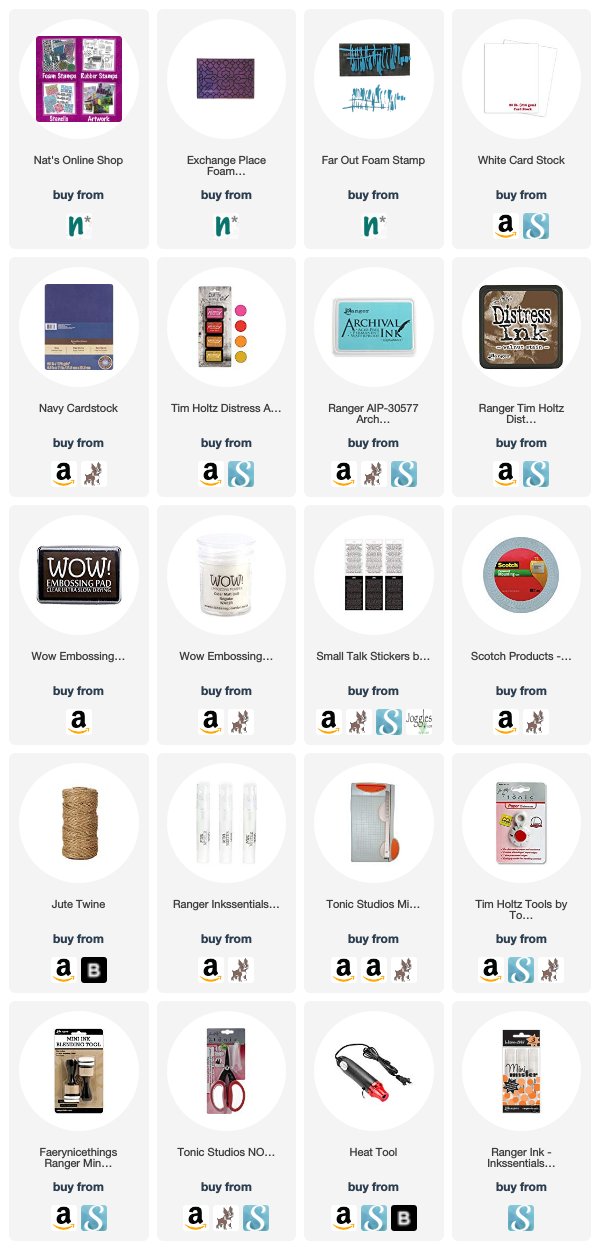 Feel inspired? Working on something yourself that you'd like to share? I love to see how you interpret our monthly themes. Email me how you used my stencils and stamps with the theme and email me an image – I would love to share your projects in my next "n*Spiration From Around the Globe".