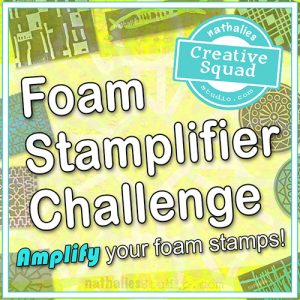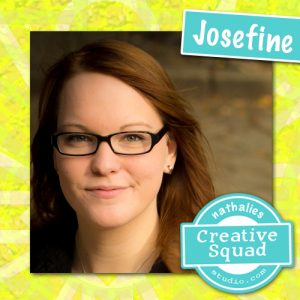 This month my Creative Squad is playing along with my new Foam Stamplifier Challenge: All month long you can follow my daily prompts on Instagram and on the blog to amplify your foam stamps!!! Today Josefine Fouarge is following the prompt Pigment Ink. She's using my Maze Hex, Space Oddity, and Weave foam stamps to create some gorgeous cards. And this will be Josefine's last post with the Creative Squad so we would like to say a HUGE thank you to her for her awesome projects and wish her the best on all her future ventures :)
---
I love foam stamps which is why Nat's challenge is so much fun. I hope that you're getting a lot of inspiration from all the posts and enjoy playing along.
Tuesday is Creative Squad day and of course, we are playing along. Today's prompt is Pigment Ink and I picked my favorite – Distress Oxide (technically, it's a hybrid between Pigment and Dye Ink, but sometimes you have to be a rebel ;) ).
To add a third favorite, I chose the hexagon designs and the Weave design from Nat and I decided to create a set of notecards. I ran out again, so I needed a few quick and easy ones. I prepared a few card bases and decided to stamp directly onto them.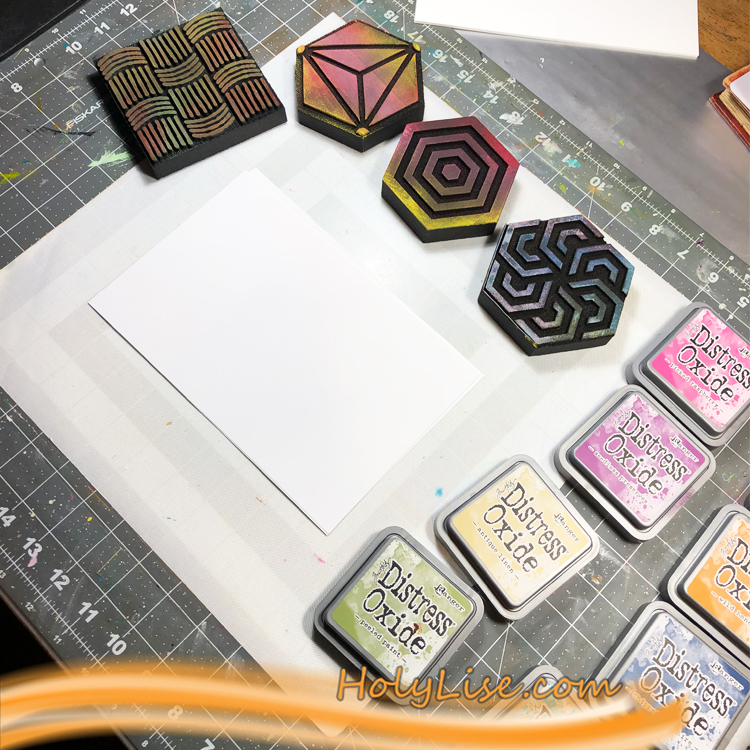 I went with two colors per stamp design and applied the first one directly onto the Maze Hex foam stamp.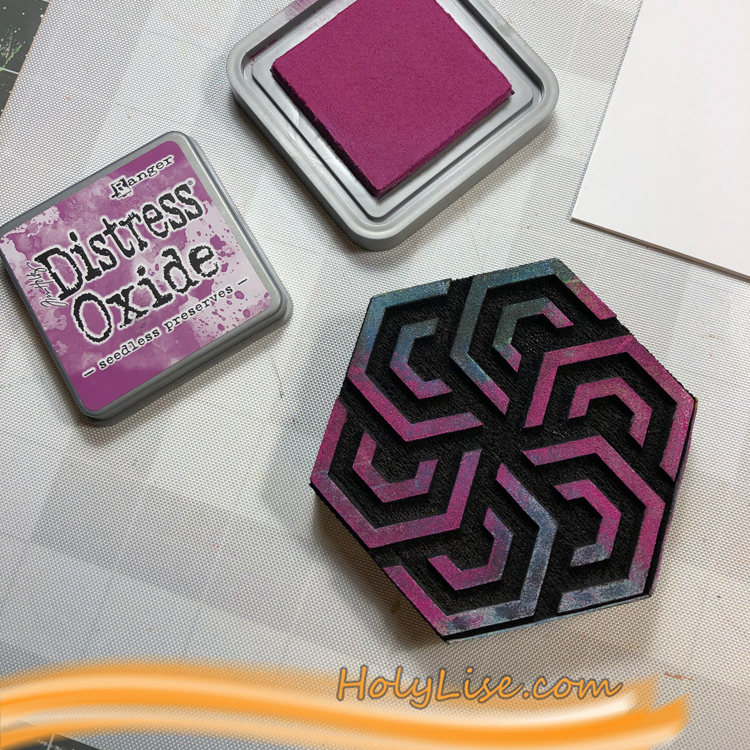 Then I added the second color. I don't worry about which color to use first since I always go back with the first color and blend both together.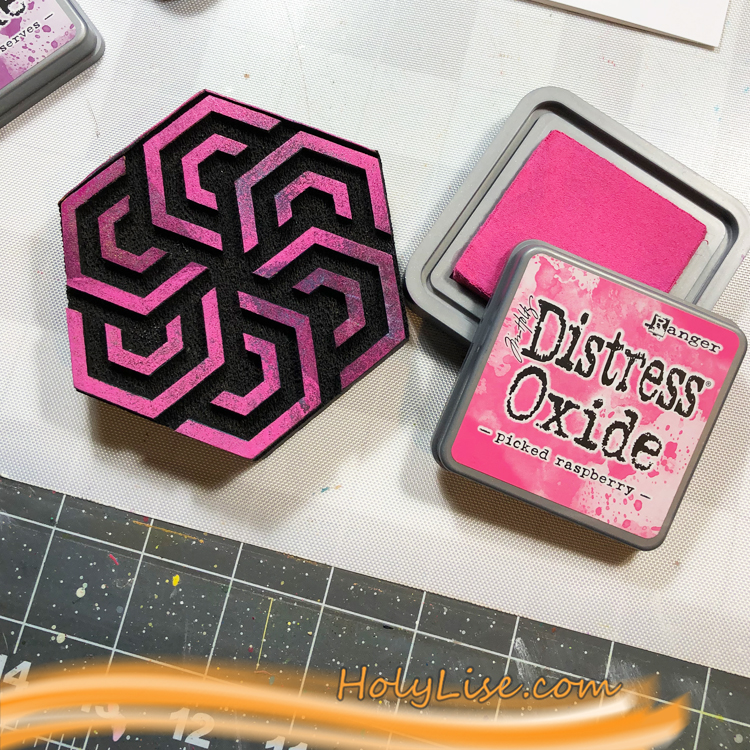 Because Oxide's are water reactive, I added water directly on top of the ArtFoamie. You can stamp without adding moisture. I did it, because I really like the effect.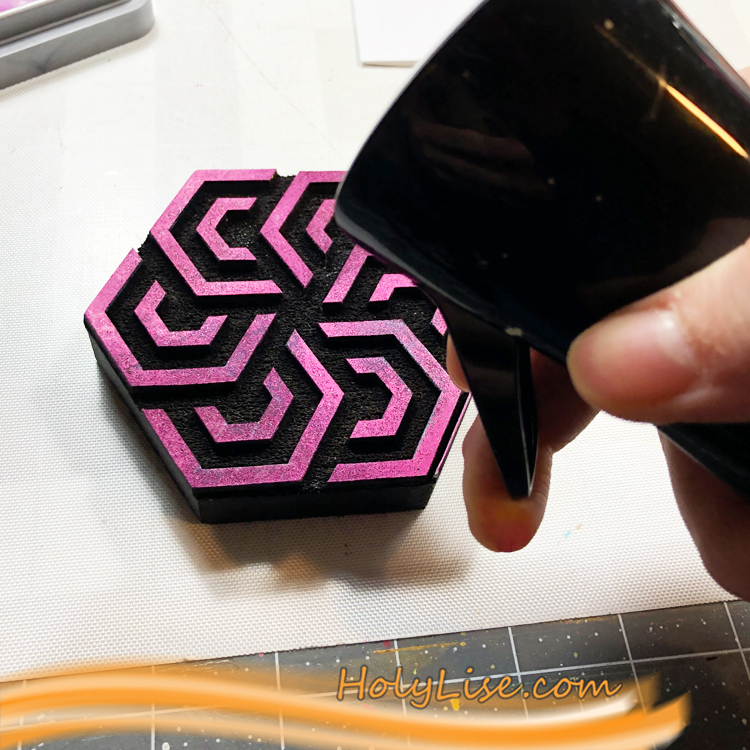 I varied the way of the ombre effect. For some I went from left to right and for the Space Oddity foam stamp from the middle to the outside.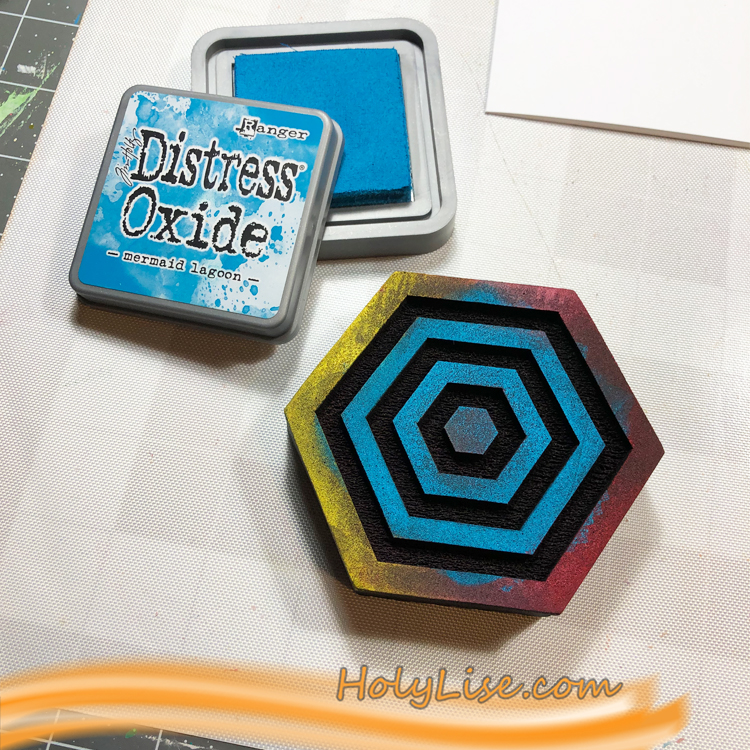 Once I was done with the backgrounds, I started decorating the cards. That can be as simple as adding an outline with a black fineliner…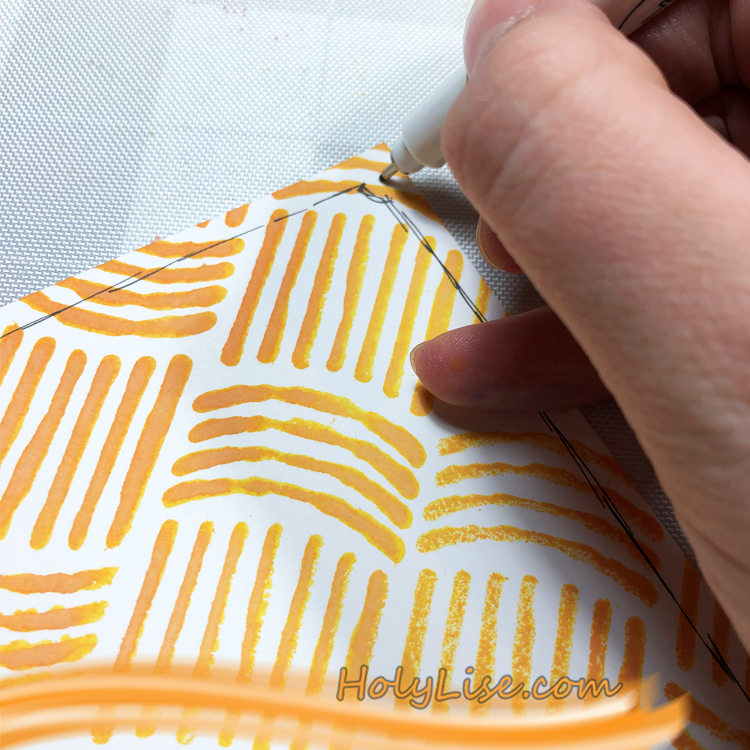 …or some dots and lines using an acrylic marker.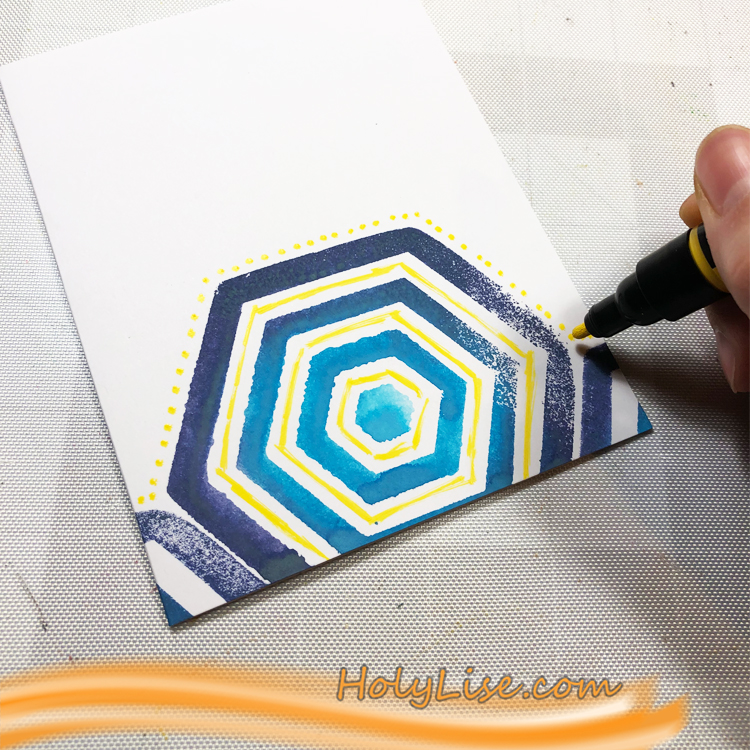 You can also use die-cuts or magazine cut outs to decorate the cards. For this one, I used a picture from a magazine ad and adhered it with gel medium. Usually, I would add the gel medium to the background, the back of the picture and all over the card to seal it. Since I used Distress Oxides, I just added it to the back of the picture. Otherwise the ink would have moved.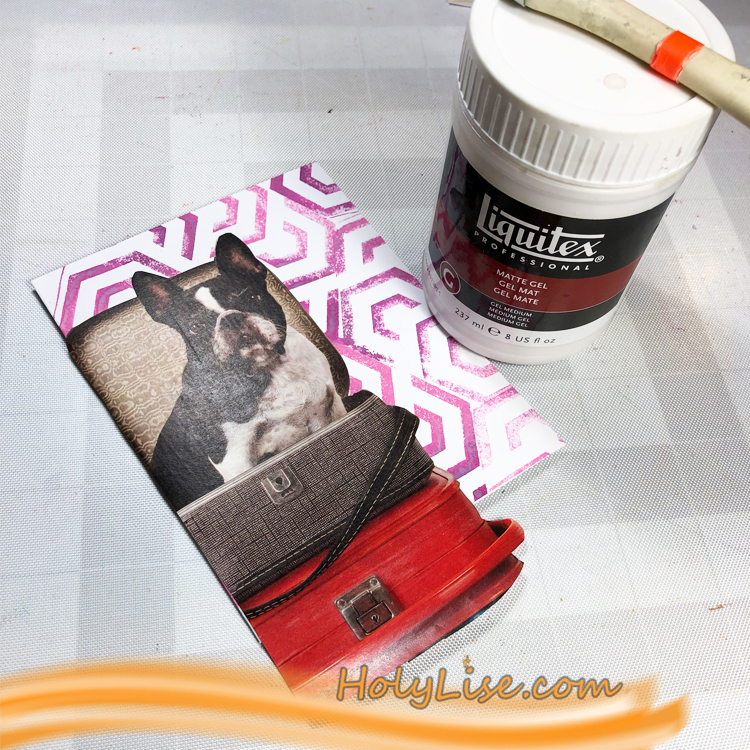 Then I decorated the picture with dots and lines.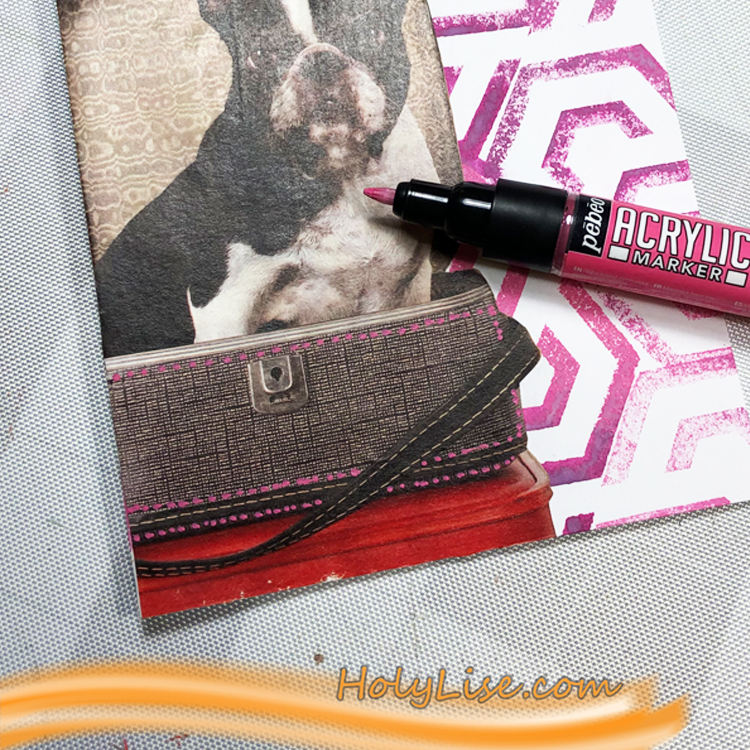 It always surprises me how you can create great looking cards with just a bit of stamping and adding dots. They all look different but started out in very similar ways.
Foam stamps are so versatile and work for every style – from clean and simple to super grungy and are great for cards, art journal pages and so many other mixed media techniques.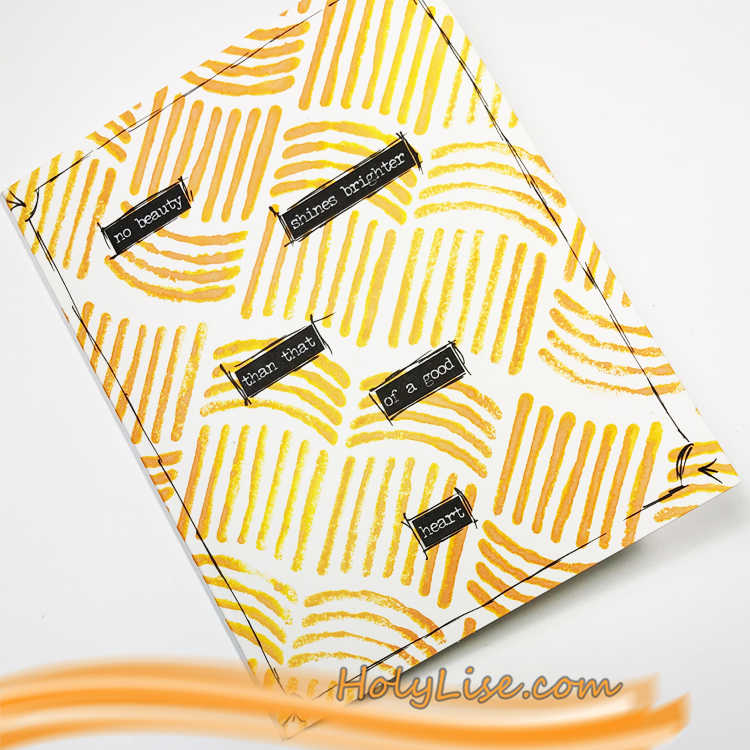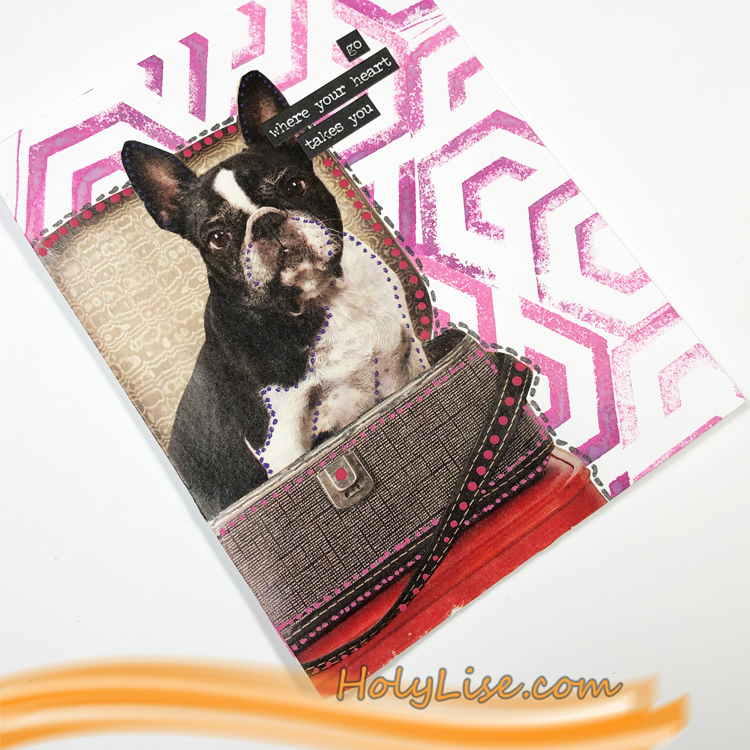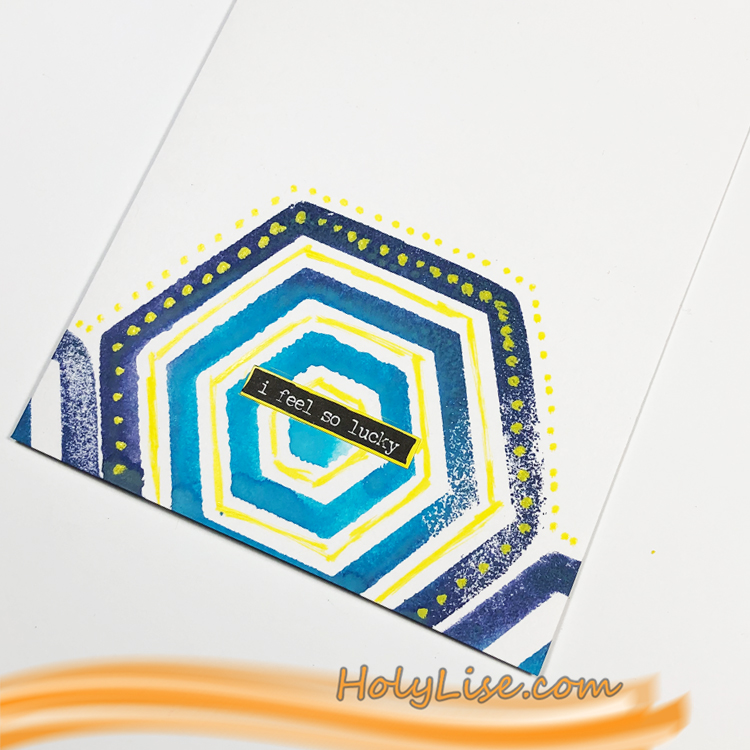 Don't forget to join the Foam Stamplifier Challenge over on Instagram and share your own projects using foam stamps.
---
Thank you Josefine – I love how the foam stamps work with ink!  You can find my Foam Stamps in my Online Shop. Here are some of the supplies that Josefine used:

Feel inspired? I hope you join us for the Foam Stamplifier Challenge this month. As you play along, don't forget to tag me when you share your creations – I would love to share your projects in my next  "n*Spiration From Around the Globe".