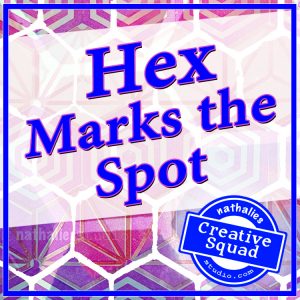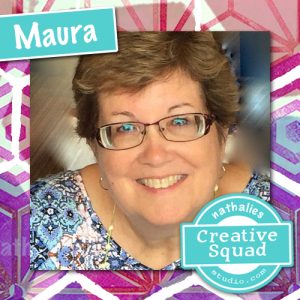 Hello from my Creative Squad today! Here we have a post from Maura Hibbitts, sharing an awesome little stamped pouch with us that will inspire you to get organized! She is using my Hex Set Large and Hex Set Small rubber stamps and this month's theme: Hex Marks the Spot –In the days of pirates and lost treasure, a map would lead you to gold and jewels. Today we treasure all sorts of things – our family, friends, experiences, meaningful objects, accomplishments, etc. Think about what you treasure and how you found your way there.
---
I love using pouches and bags to organize my art supplies, and have a wide variety of styles to choose from. Bags to hold pens and pencils, bags to hold paint, papers … you name it, and I probably have a bag for that supply.
Some bags are boring and plain, like the mesh bag I started with here. It is so easy to transform a plain pouch into a mini work of art with some paint and stamps and make it your own.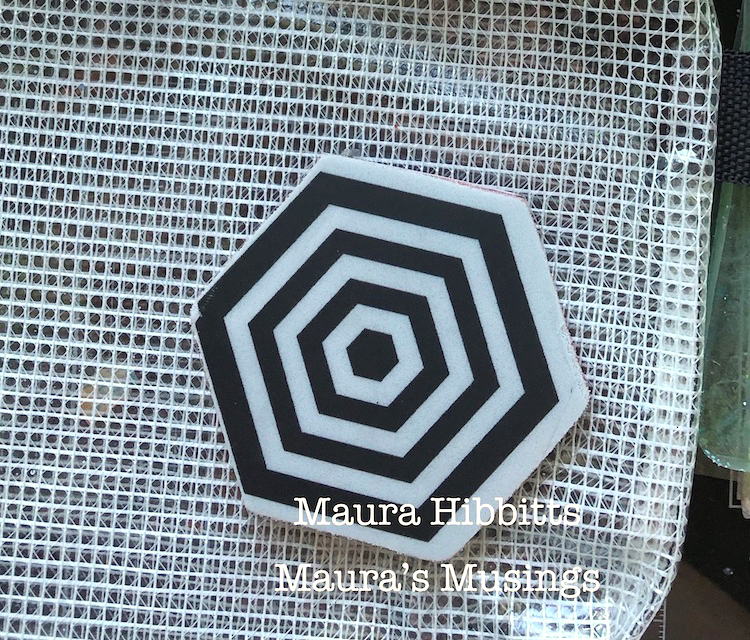 I like to use the gel plate to blend colors. I started with the red and magenta, and stamped the Space Oddity Hex stamp into it, then transferred the paint to the bag and repeated a pattern of three across the bag. Be sure to clean the paint off the stamps after using them. With a large design like these, I just use a baby wipe to clean them.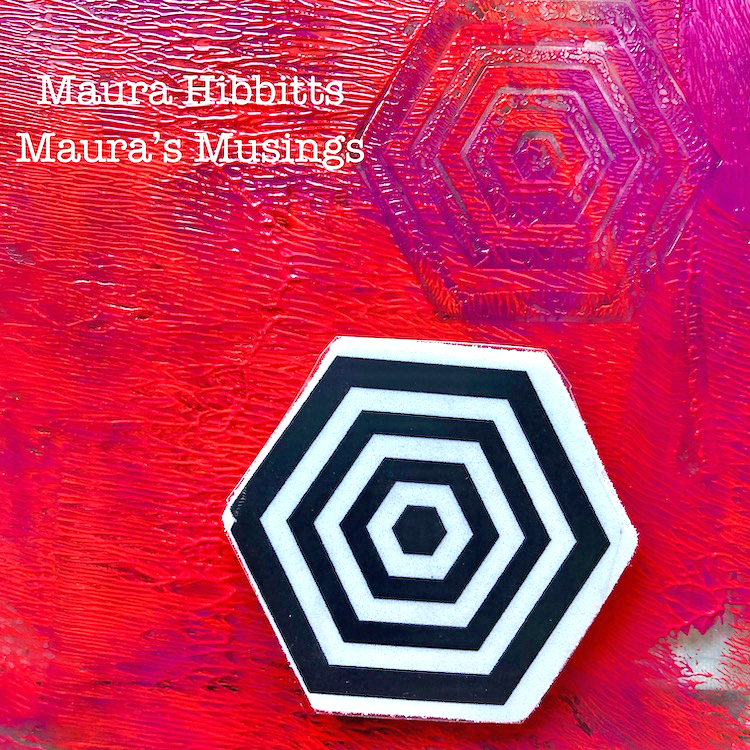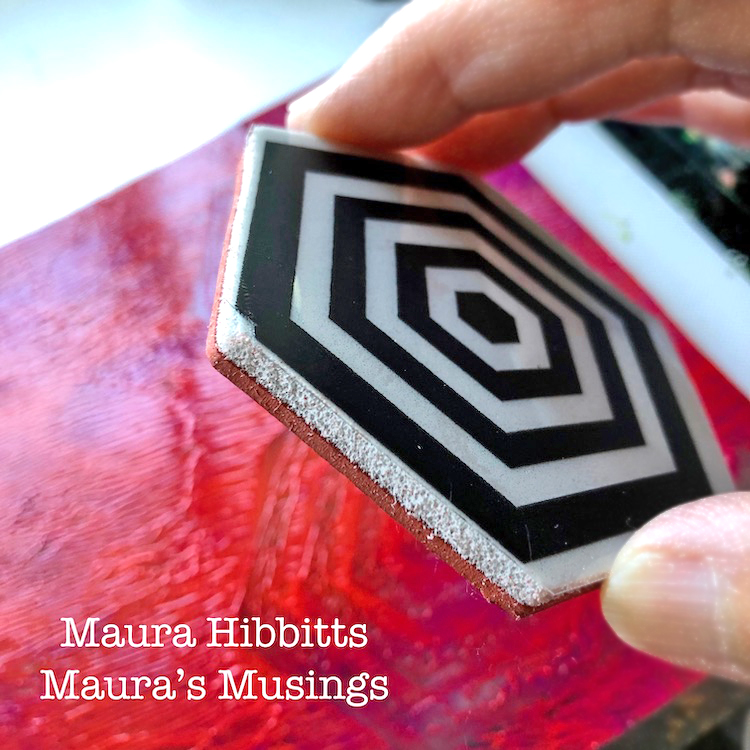 Next, I blended the yellow and orange on the gel plate with the brayer, and laid the stamp into it. I offset the hex stamp this time onto the previous stamped design. I also repeated a partial pattern at the bottom and top of the bag with the yellow/orange and then the magenta.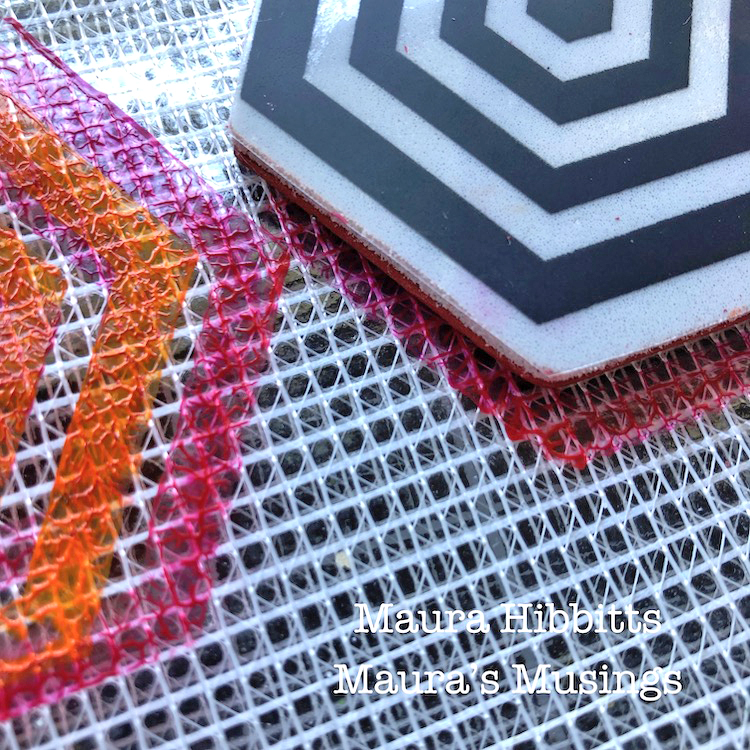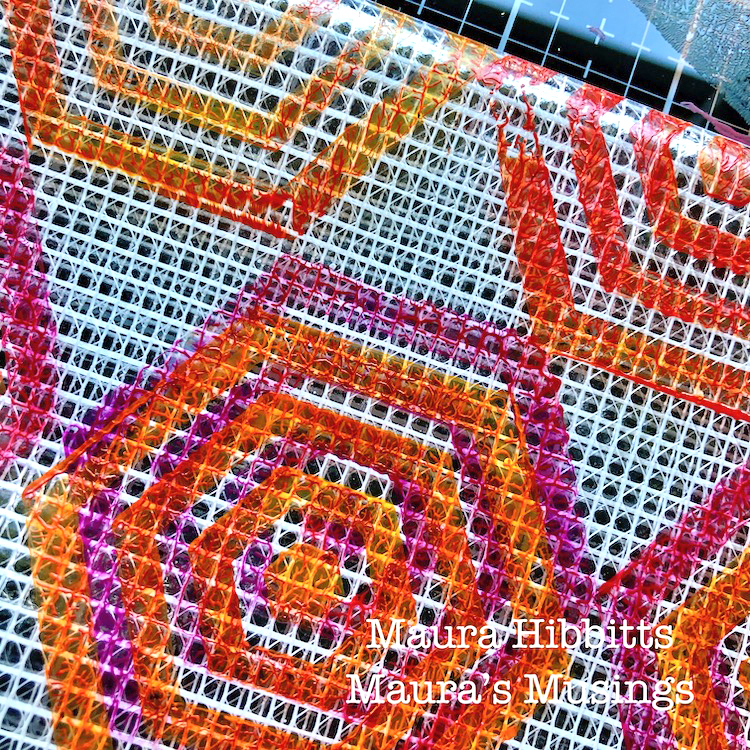 I spread the yellow onto the gel plate with a brayer, and used the small beacon positive stamp to fill in the design between the hexes. Final step once the paint dried was to tie on a bit of sari ribbon.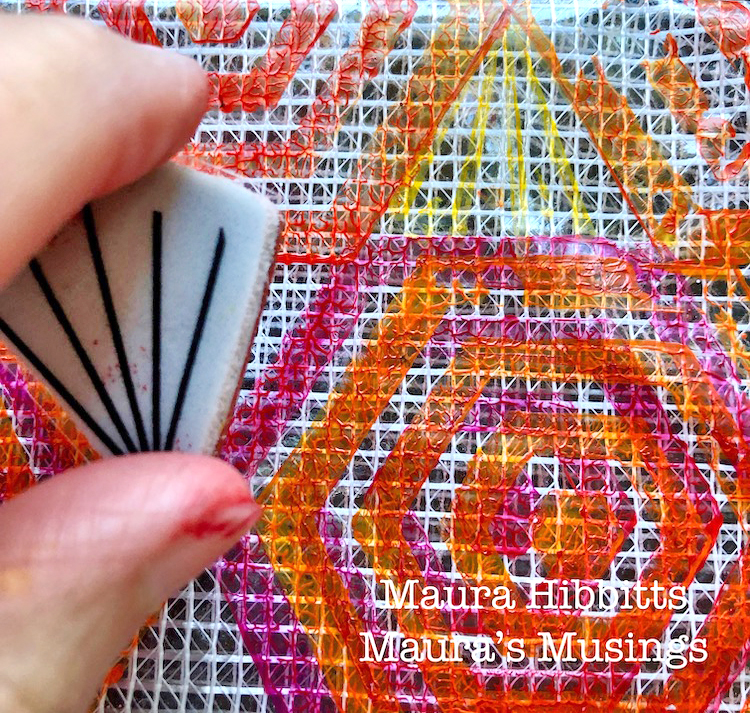 This is an easy project with minimal supplies. The process will work on any surface that will take acrylic paint.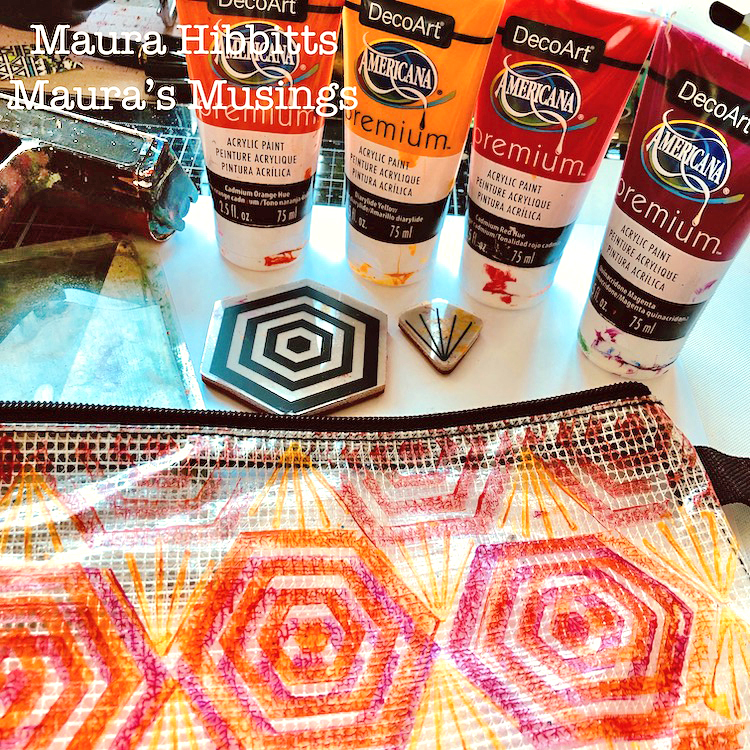 I challenged myself to work outside of my usual color choices, and I like the bright, cheerful feel of the altered bag. It's ready to be filled with markers, pencils, tools…whatever I might need for a project. One thing is for certain, this bag won't get lost in a crowd!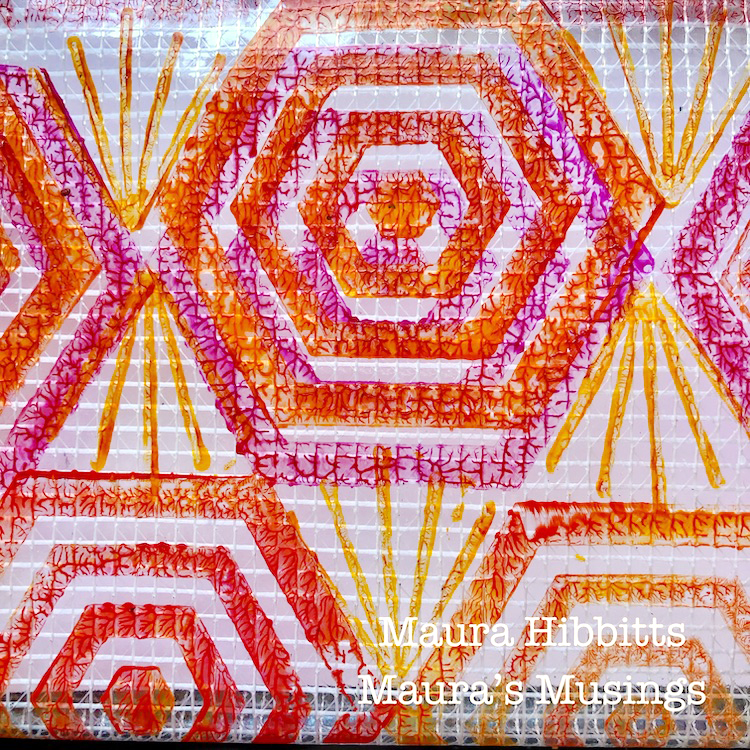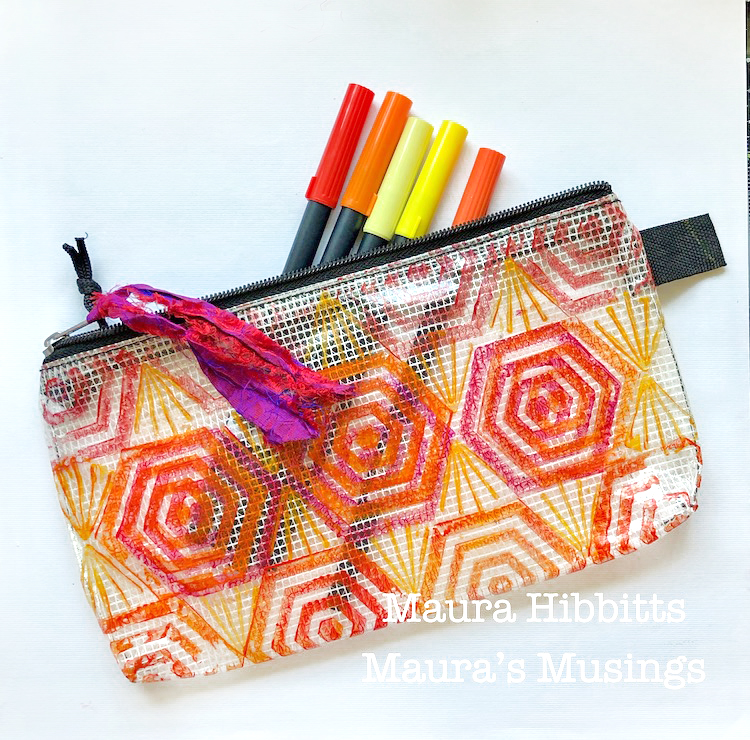 ---
Thank you Maura! What a great looking little bag!!! You can find all of my rubber stamps in my online shop. Here are some of the supplies Maura used: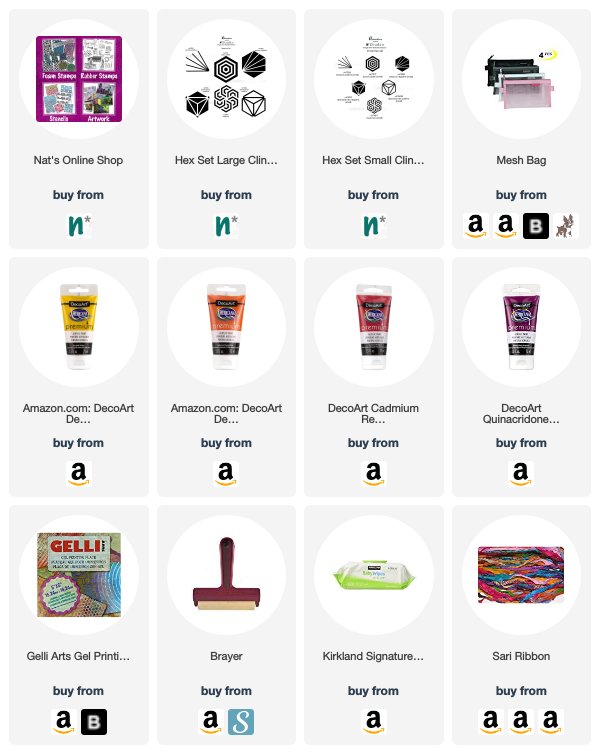 Feel inspired? Working on something yourself that you'd like to share? I love to see how you interpret our monthly themes. Email me how you used my stencils and stamps with the theme and email me an image – I would love to share your projects in my next "n*Spiration From Around the Globe".