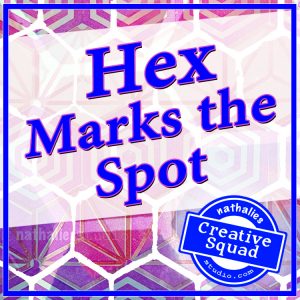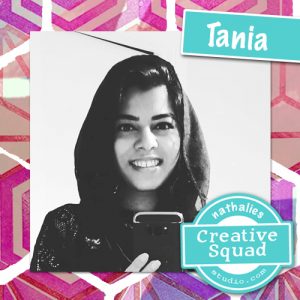 Welcome to a post from my Creative Squad! This week we have an upcycling project from Tania Ahmed using my Hex Set Large rubber stamps. She dresses up a storage container, drawing inspiration from this month's new theme: Hex Marks the Spot –In the days of pirates and lost treasure, a map would lead you to gold and jewels. Today we treasure all sorts of things – our family, friends, experiences, meaningful objects, accomplishments, etc. Think about what you treasure and how you found your way there.
---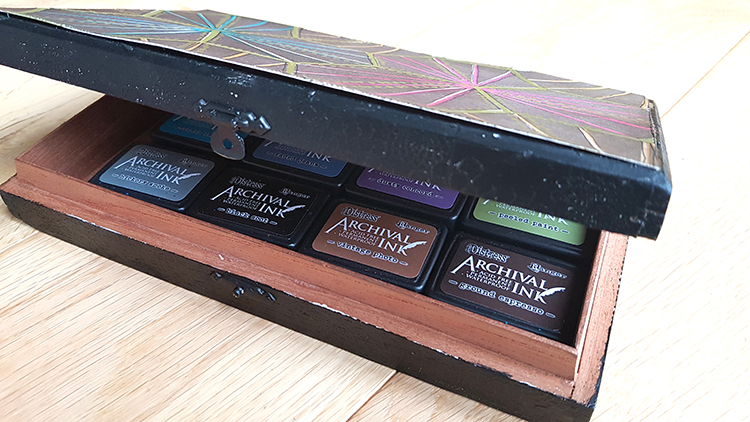 My project for the day is a quick and easy project that I made to house my mini Distress Archival Inks which I love but keep losing! I stashed them in a cigar box that I had rescued from being thrown away which I have upcycled many times over the years. I decided it was time to revamp it to keep my inks in!
I scraped off as much of the paint and paste that I could off the box first and covered the whole thing with black gesso to give it a matt black finish.
On a piece of cards stock I stamped my Hex pattern with Distress Archival Inks, inspired by the Instagram hashtag #ihavethisthingwithtiles and added some shading with Walnut Stain Distress Oxide.
I then added some additional details with my Gold Molotow Acrylic Marker and some sketchy lines with a fine sharpie marker. I glued the cardstock panel to my dried cigar case and added my Mini ink pads to the box!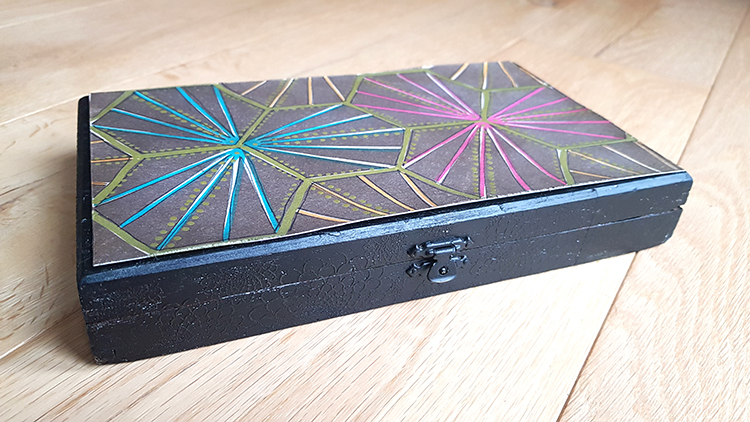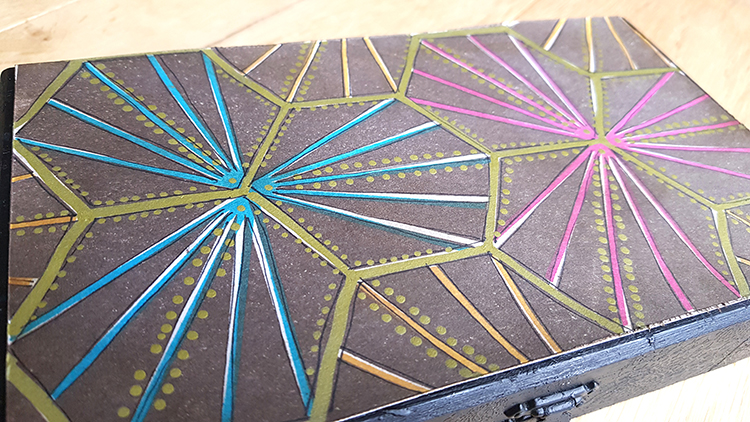 This was a quick project to put together and it gives me great joy knowing that my inks have somewhere to "live" :)
Thank you so much for stopping by and have a great day!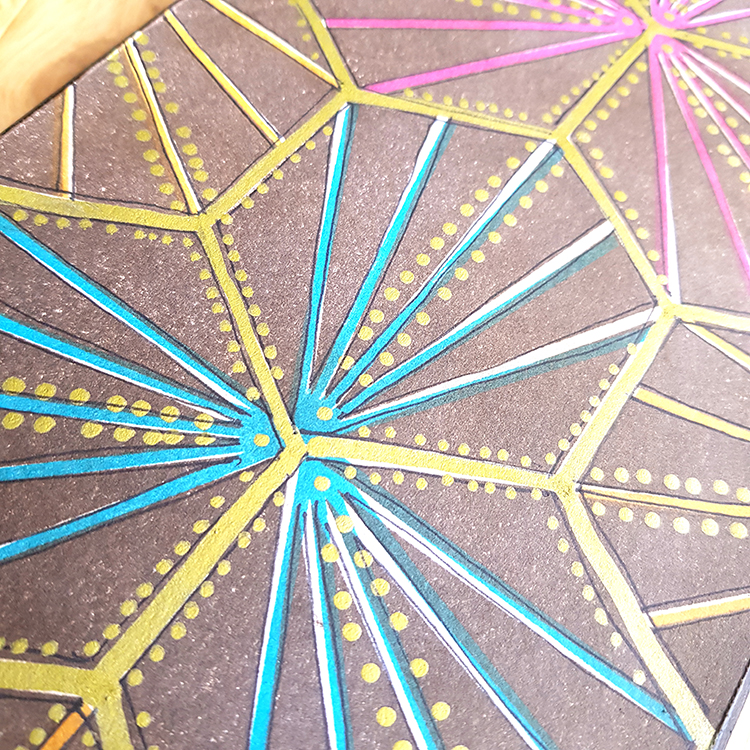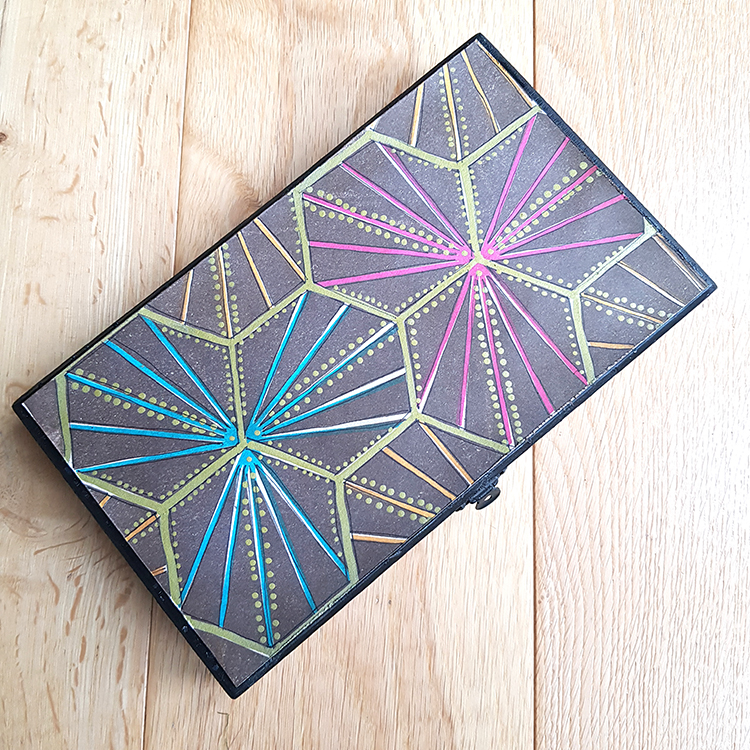 ---
Thank you Tania – love your box of treasure :) You can find all of my rubber stamps in my online shop. Here are some of the other supplies Tania used: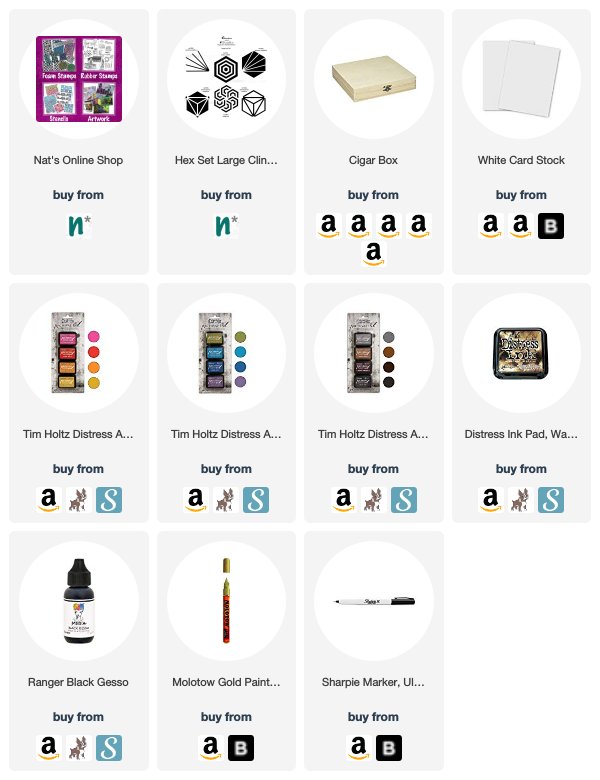 Feel inspired? Working on something yourself that you'd like to share? I love to see how you interpret our monthly themes. Email me how you used my stencils and stamps with the theme and email me an image – I would love to share your projects in my next "n*Spiration From Around the Globe".