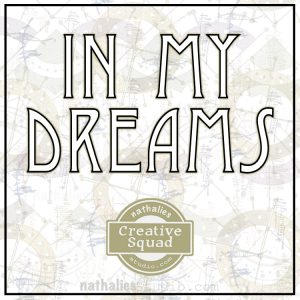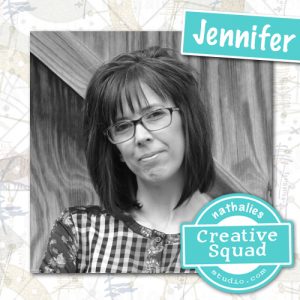 Hello from my Creative Squad! Today we have one last project and post from the amazing Jennifer Gallagher. We have loved having Jennifer on the Squad now for 2 years and have always enjoyed her colorful and fresh style. This month Jennifer says goodbye with an art journal page that is both personal and powerful. She is using my Hamburg stencil, my Mini Motifs rubber stamps, and my Wabi Sabi rubber stamps along with our new theme for this month: In My Dreams – A lot of folks are having crazy dreams these days. What visions do you see at night? Are you sleeping at all? Let us get a peek into your nocturnal adventures through your art.
---
This month the Creative Squad is talking about dreams. With all the stress of the last several months, my dreams aren't memorable so much for their content, but the way I wake up feeling – and that is tense. So, I've created this art journal spread to express that tension and chaos.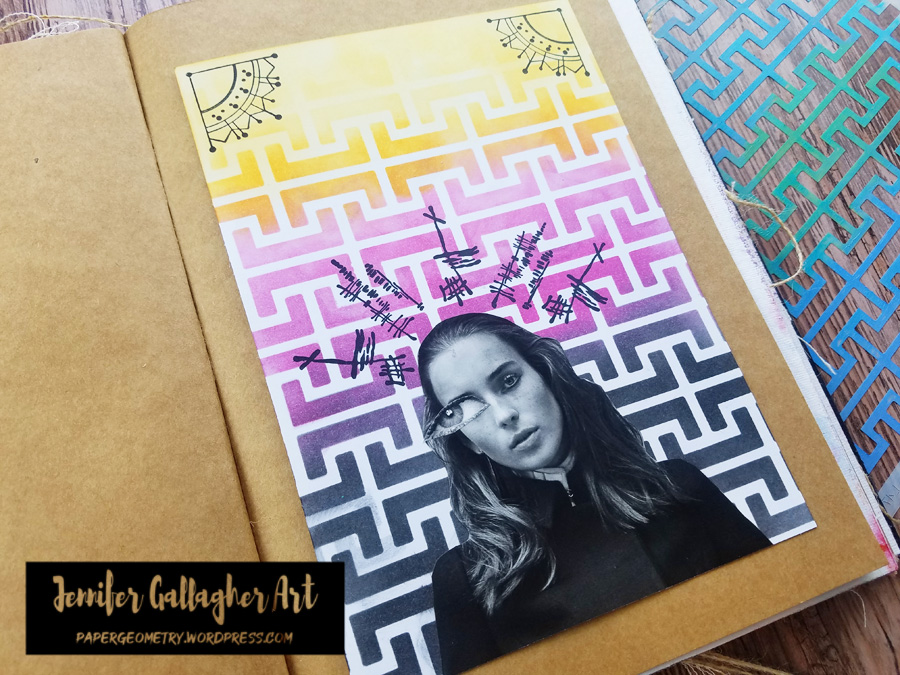 I decided I would attach a piece of A5 cardstock to my kraft page in a Dina Wakley Media journal. I will create my design on the cardstock and then attach it once it is complete.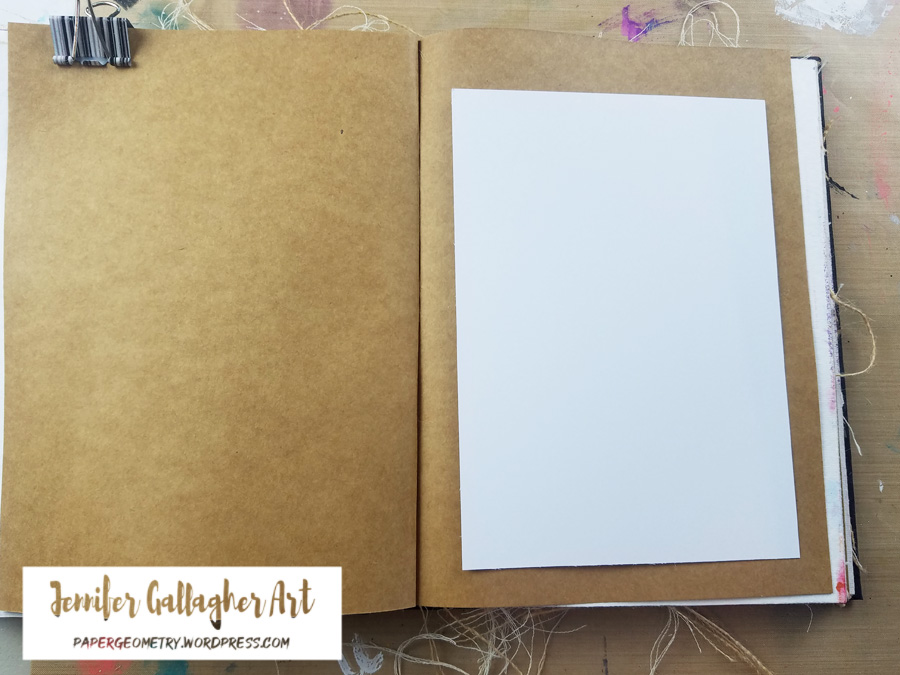 I have cut a face and an eye (larger than the eyes originally on the face) out of a magazine and picked a spot where it will go. I'm not attaching it yet so I can stencil the background.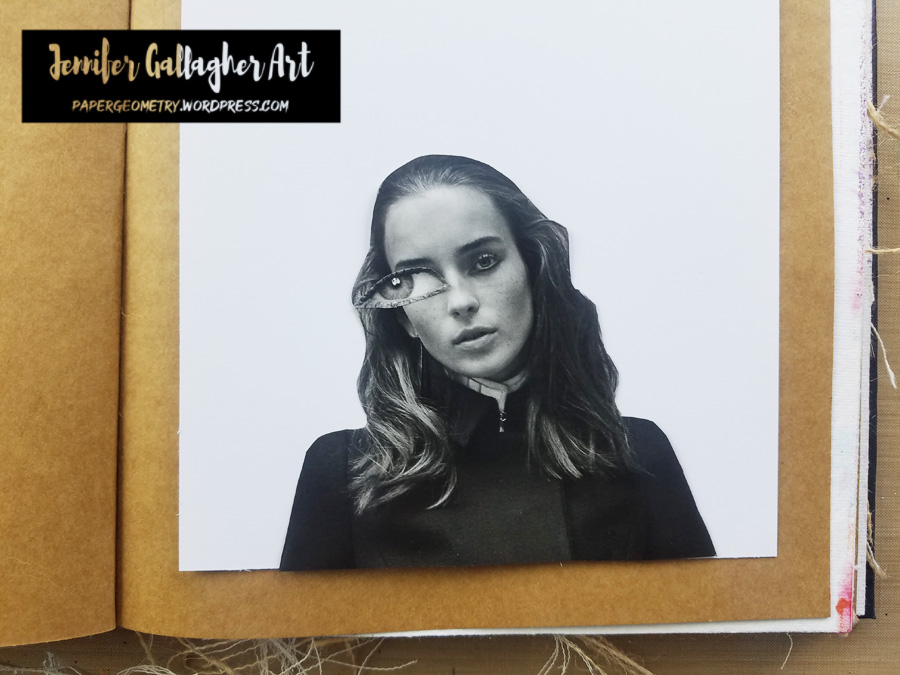 I laid Nat's Hamburg stencil over the A5 piece of cardstock and starting at the bottom applied three colors of Distress Ink. First, I placed Black Soot, then Raspberry Preserves, and finally Wild Honey. Notice that at the top I blended a little wild honey over the white space to give a different look.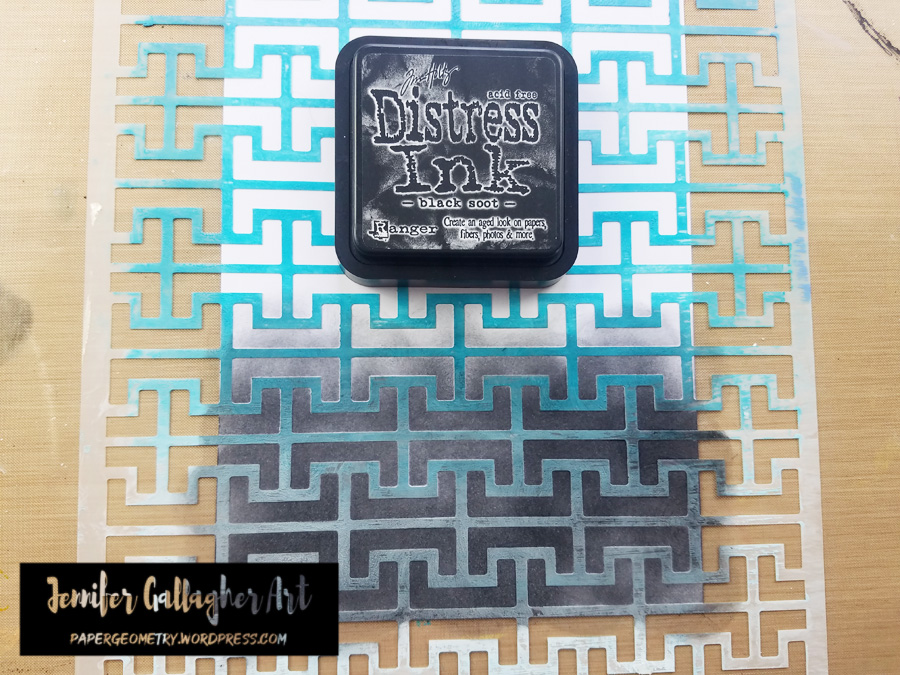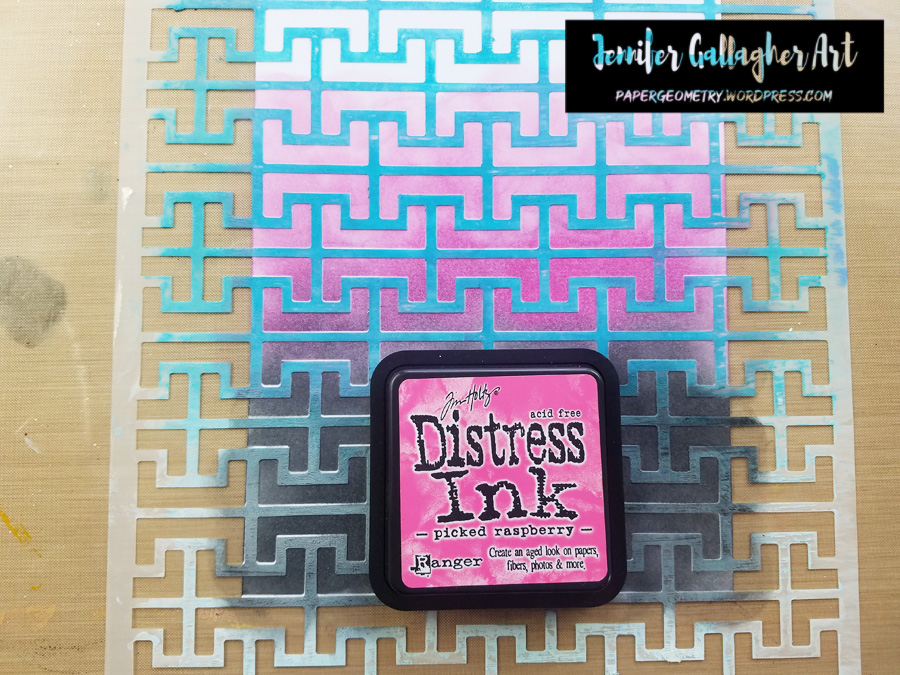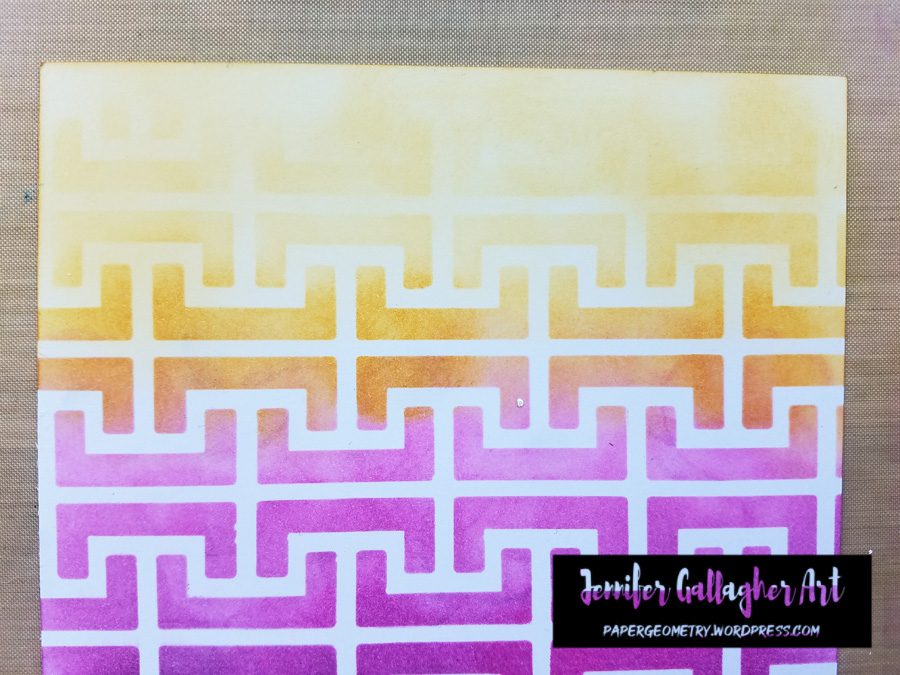 Next, I stamped Nat's Jugendstil Motif stamp onto the top two corners using Versafine Clair in Nocturne.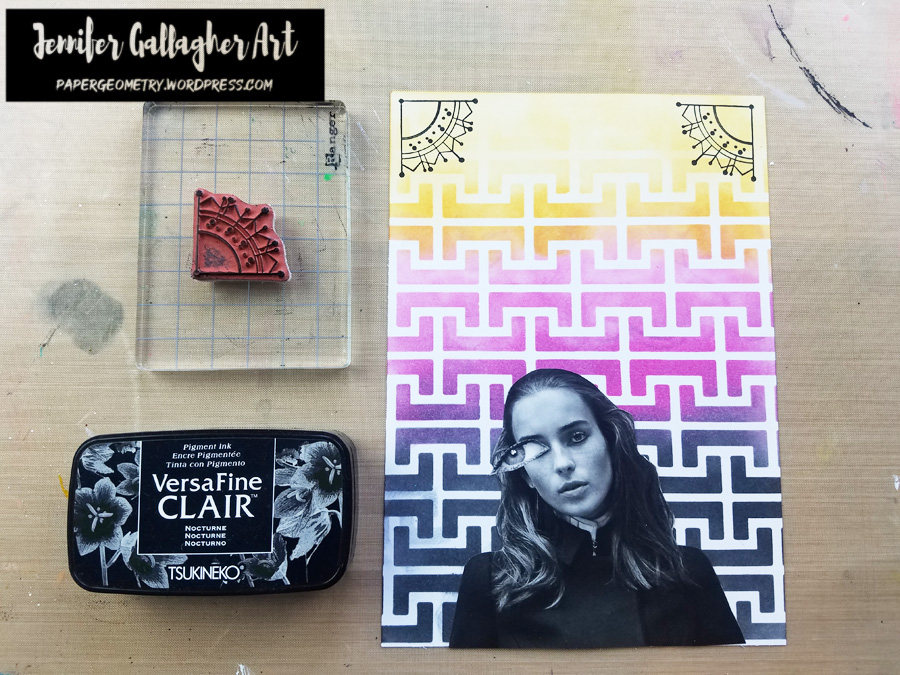 I stamped Nat's Jazzed and Funky stamps above the figure to represent tension and chaotic thoughts. These were also stamped in Versafine Clair in Nocturne.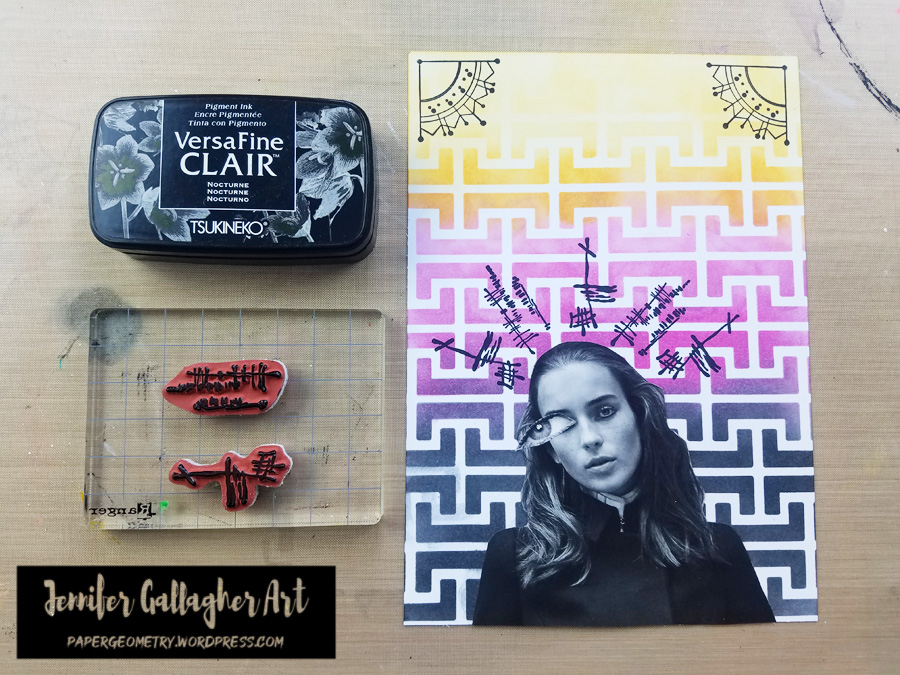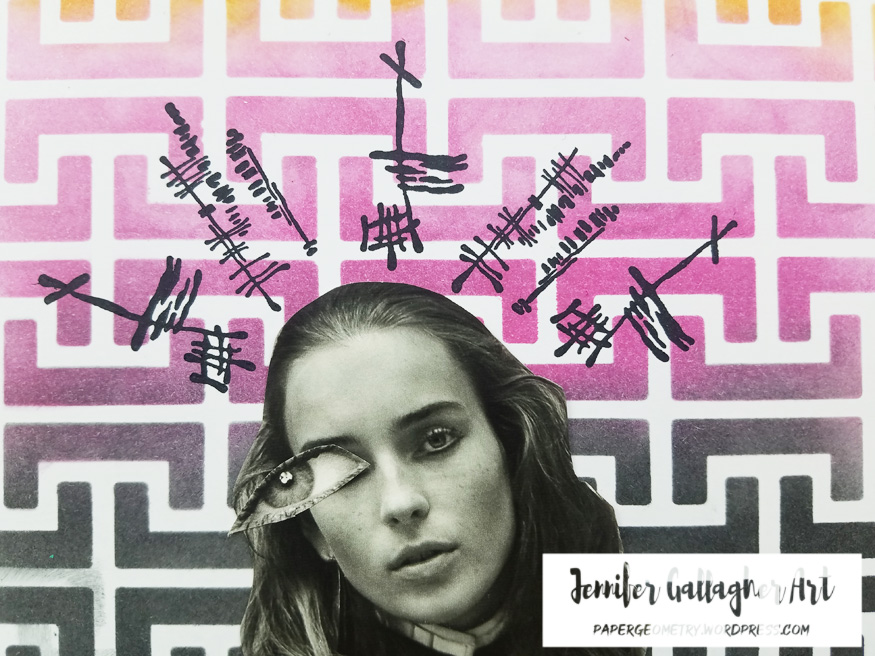 I used a generic glue stick to attach the face and eye to the cardstock. Then I applied scor-tape to the back of the A5 sheet and attached it to a kraft page in my Dina Wakley Media journal.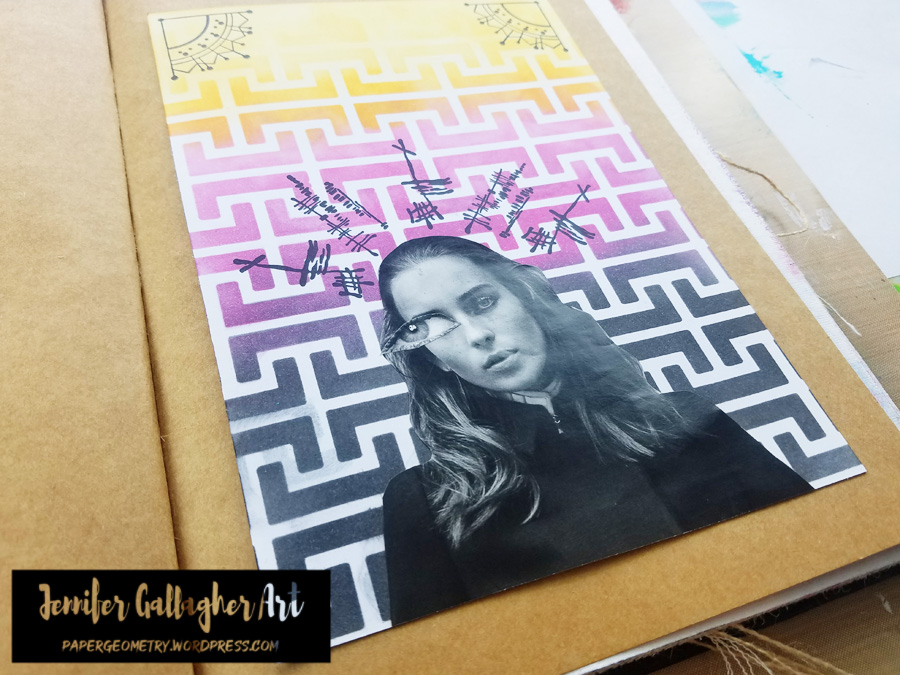 I hope you have enjoyed this tutorial. I really loved creating this page. Also, this is my last tutorial as a member of Nat's Creative Squad. I have loved sharing my art and creative projects with you these last two years. Happy Creating! xoxo – Jennifer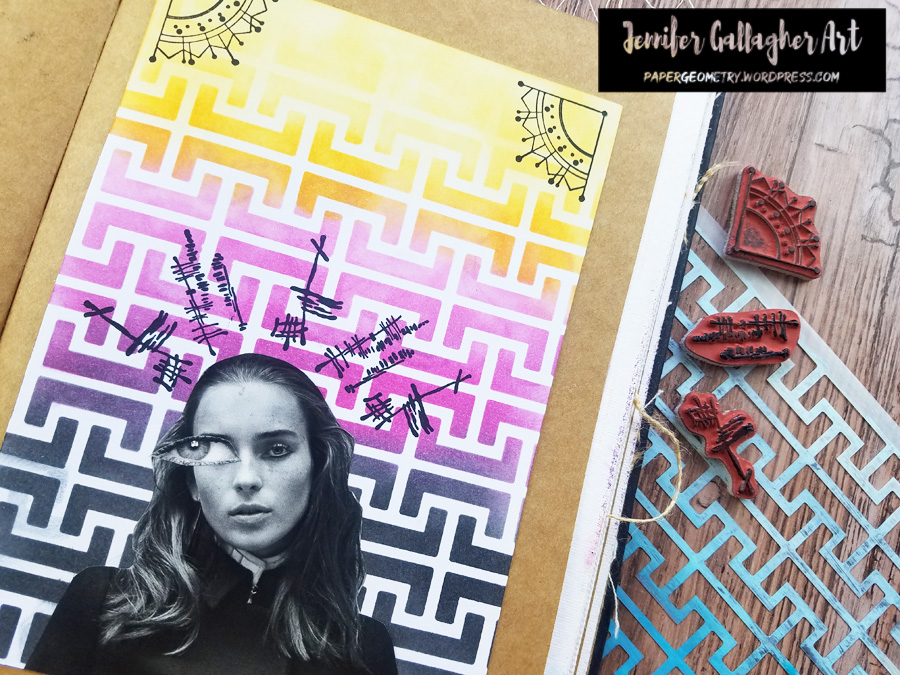 ---
Thank you Jennifer! We will definitely be sad to see you go!!! But we of course will continue to follow you online to see what other creative magic you are up to :)
Give it a try: you can find all my Stencils and Rubber Stamps in my Online Shop and here are some of the other supplies Jennifer used: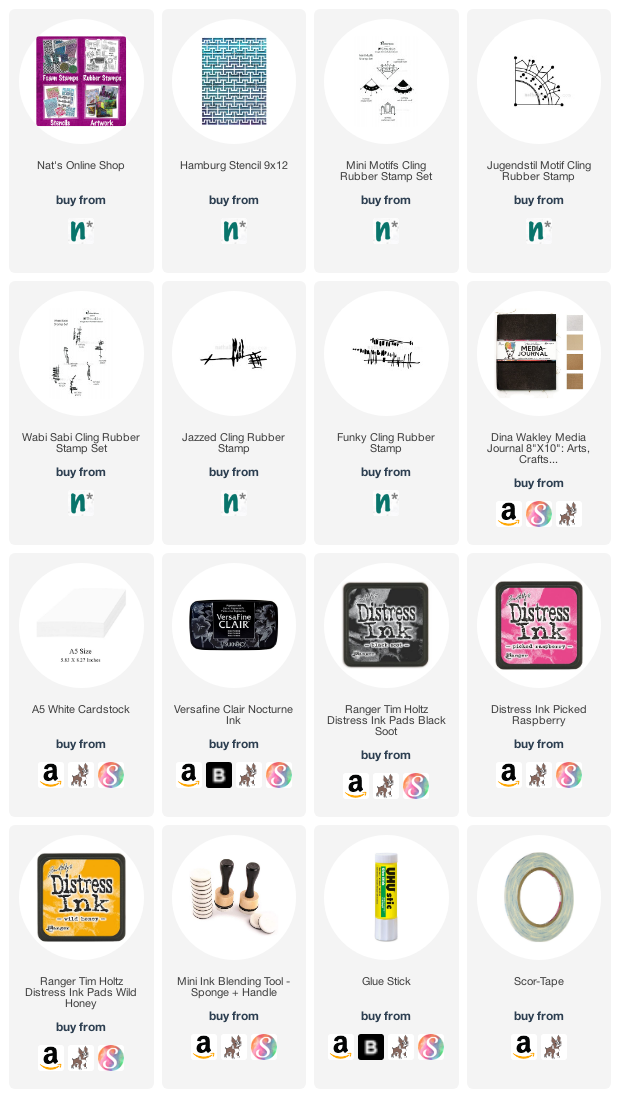 Feel inspired? Working on something yourself that you'd like to share?  I love to see how you interpret our monthly themes. Email me how you used my stencils and stamps with the theme and email me an image – I would love to share your projects in my next  "n*Spiration From Around the Globe".