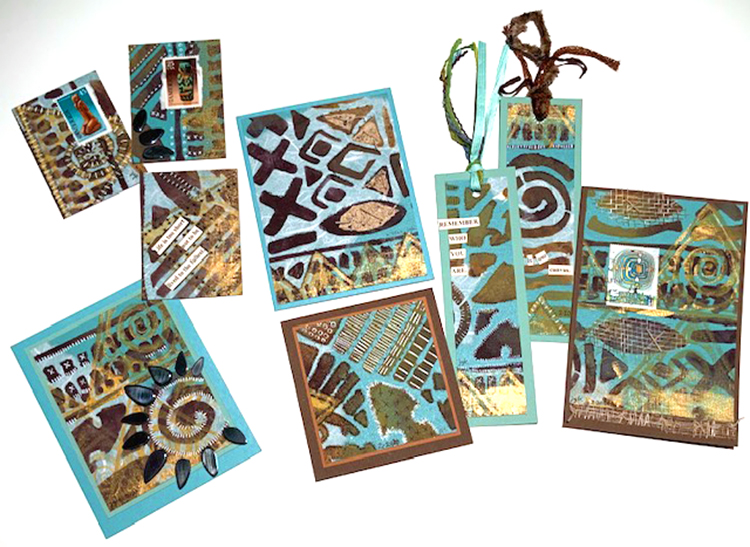 We have some very yummy creations from Creative Squad member Judi Kauffman to share with you today: cards, ATCs, and bookmarks! You know I love the brown and teal color combination – makes me happy. And there are so many other touches in these that catch my eye too: the handmade paper for texture and visual interest underneath the stenciling (so cool), the mesh she put in there (again- soo cool!), and the white mark making. 
Where did these projects originate? When Judi planned her 2020 calendar project her goal was to use each month's page for other projects. What you see above was made with the January page!
So here we go from Judi: 2 bookmarks, 3 ATCs, and 4 cards for you today.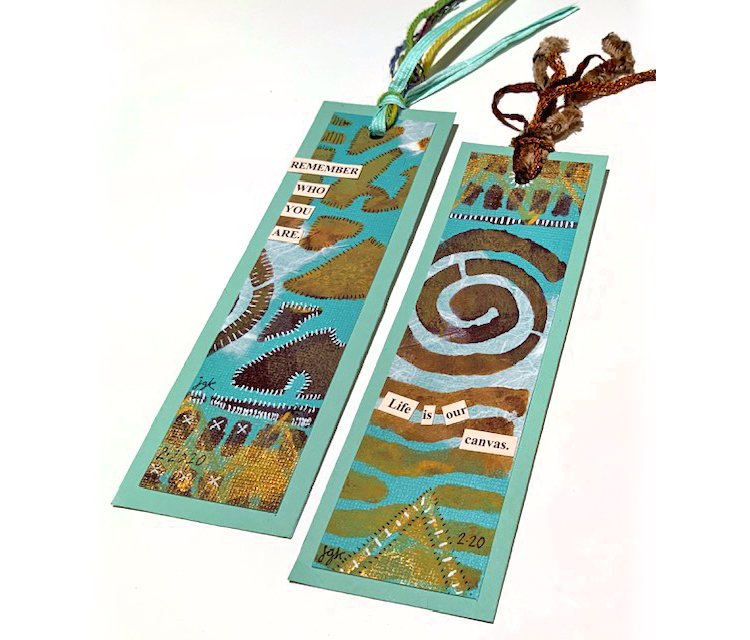 Bookmarks with stitching and some of my artfoamies stamps.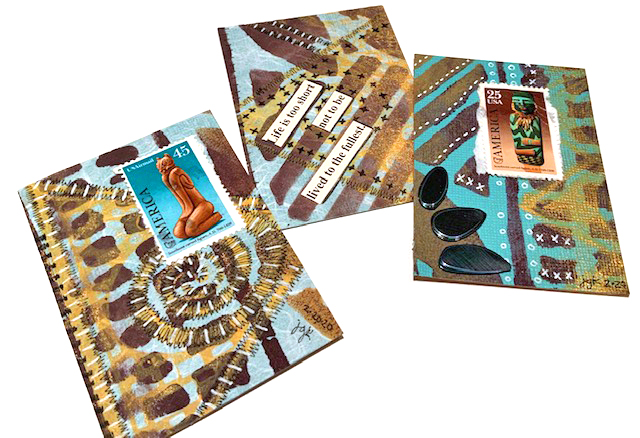 ATCs with postal stamps, my batik design, and lots of excellent markmaking.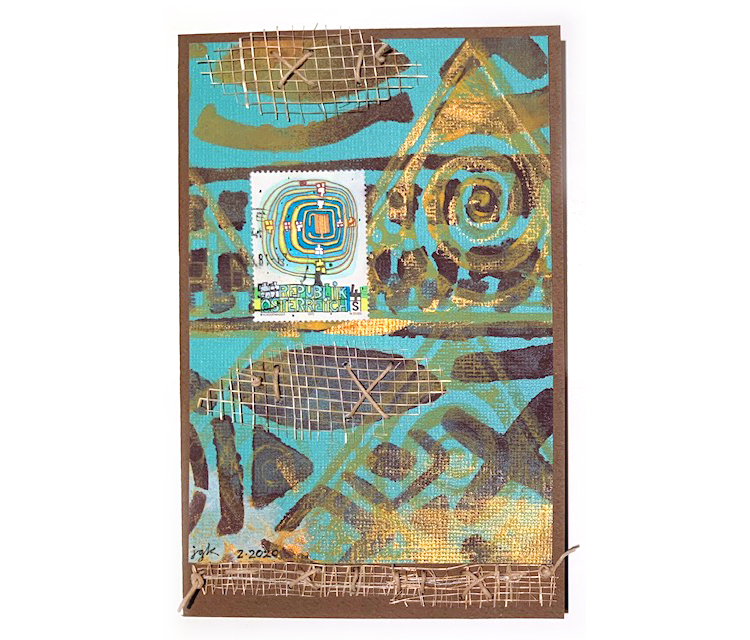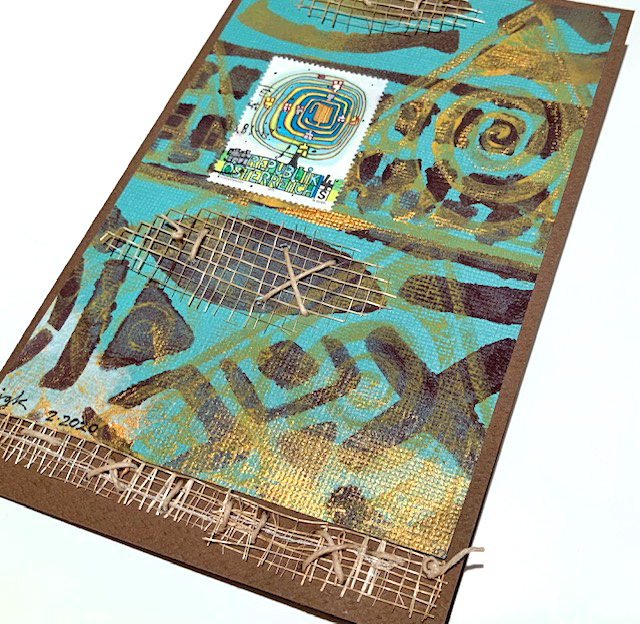 More Batik pattern, mesh fabric, and postage stamps on a card…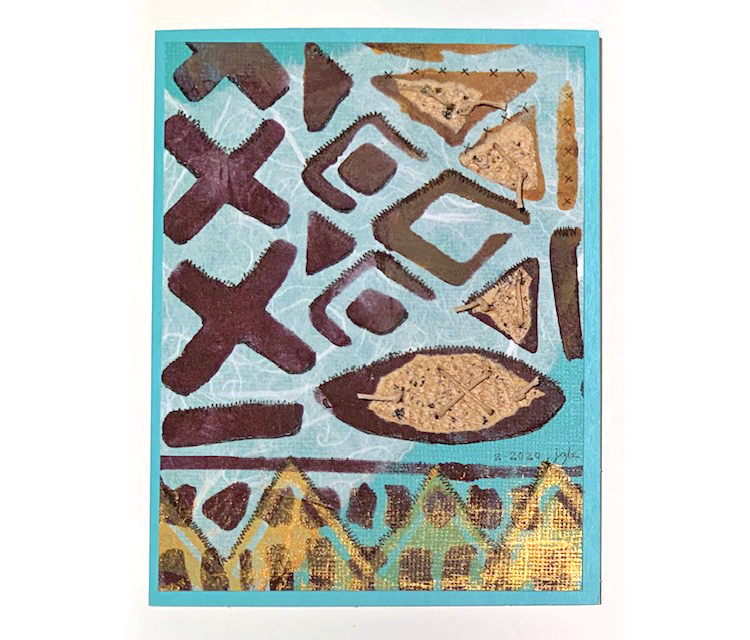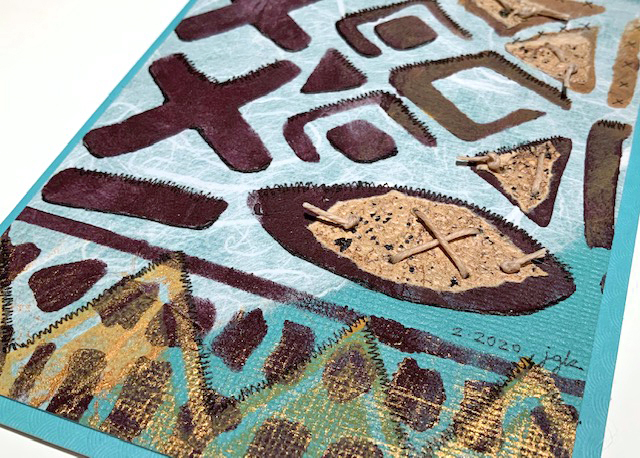 Batik pattern, stitched elements, and handmade paper on this card…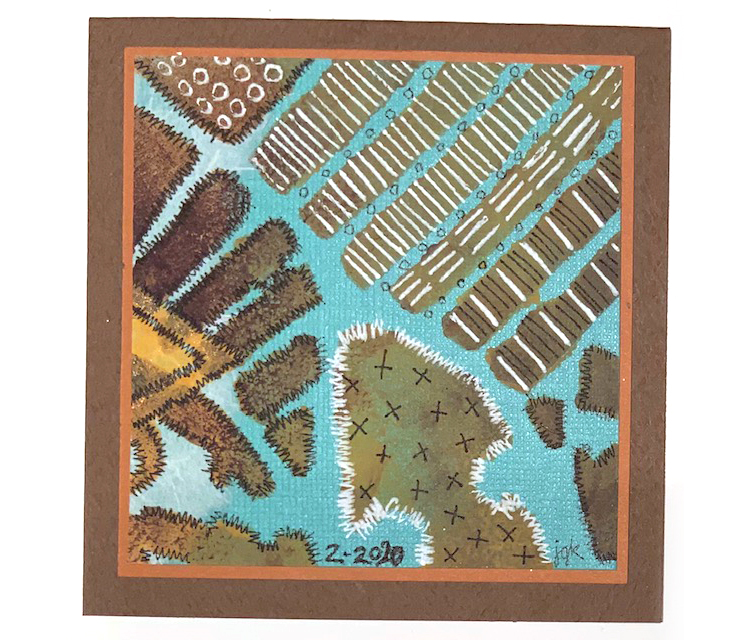 A square card with lots of wonderful stitching…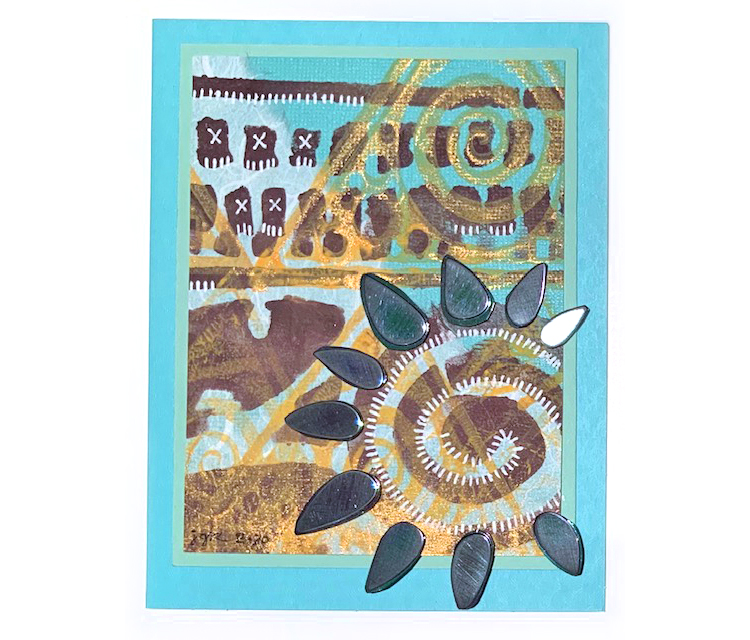 And a card with some embellishments that makes me think of sunshine :)
Thank you so much for sharing Judi!!! 
Here are some of the supplies that Judi used: