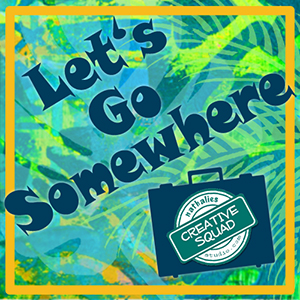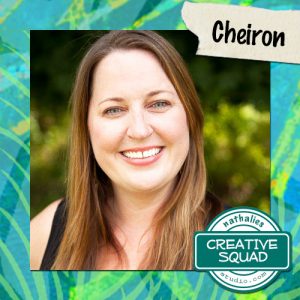 Happy Valentine's Day Everyone! Today is Tuesday and time for a post by my Creative Squad . Cheiron Brandon is sharing a beautiful Art Journal spread using the Batik 1 and Batik 2 Foam Stamps as well as the Embroidery and Stroll Through the Hood #1 Stamp Sets and this month's theme: Let's Go Somewhere. We're in the depths of winter here in the Northern Hemisphere and looking for an escape! This month let's reminisce about past vacations and plan future adventures to help us get through these gray days.
---
Hi there! Cheiron here with my monthly post. This month's theme is Let's Go Somewhere! I always love warm weather, but I am not opposed to snow an winter either. As we are approaching Valentine's day my thoughts for my journal page drifted to Paris and the romantic pinks and blacks. I wouldn't mind wandering through Paris in the snow and stopping to warm up every so often with some warm food and wine…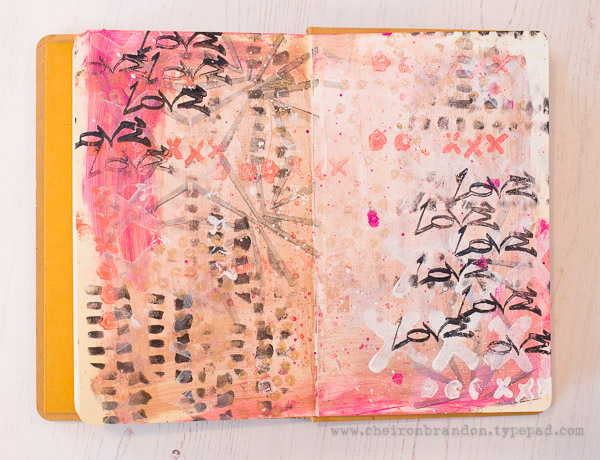 I created this page by laying down a foundation of gesso, then stamping with paint  to create lots of layers using the Batik Pattern 1 and 2 ArtFoamies and stenciled using the Beacon Stencil. I partially applied paint to the shapes I wanted by using a foam blending tool. I used lots of stamps from the new Mixed Media Stamps Embroidery Set and the awesome graffiti style love from the Stroll Through The Hood #1 Set.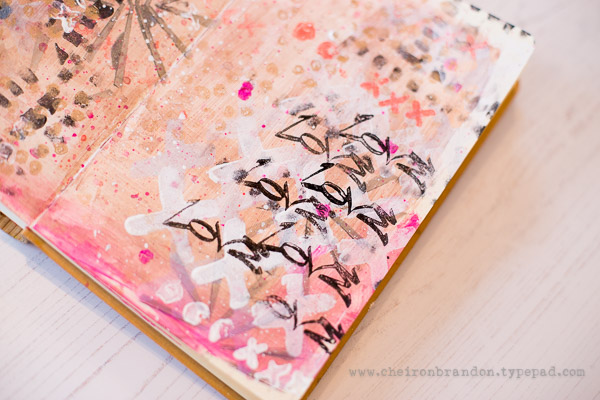 To finish off the page, I added some splatter in coordinating colors. I can tell that these new stamps are going to be a staple in my art journal. I hope you are having a great day, whether its warm or cold where you are, and if you are planning a vacation or just dreaming of one!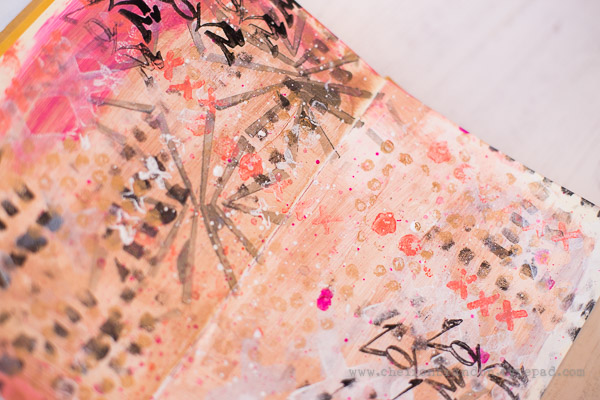 ---
Thank you so much Cheiron! I love how she used bits and pieces of the Foam Stamps instead of using them as a whole image and I also love the grungy feel of this page and the wonderful colors. Now I want to go to Paris too :)
Here are the supplies Cheiron used in her post- some links are affiliate links:

Play along with us! I love to see how you interpret our monthly themes. Email me how you used my stencils and stamps with the theme and email me an image – I would love to share your projects in my "n*Spiration From Around the Globe".