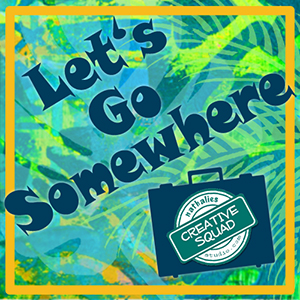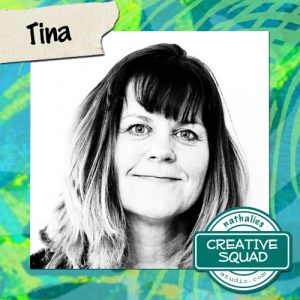 Hello Everyone! Today my Creative Squad is starting February with a new theme and some great new ideas for you. Tina Walker is sharing a really fun stamped fabric pillow using my Batik Pattern 4 foam stamp, some embroidery stitches, and this month's theme: Let's Go Somewhere. We're in the depths of winter here in the Northern Hemisphere and looking for an escape! This month let's reminisce about past vacations and plan future adventures to help us get through these gray days.
---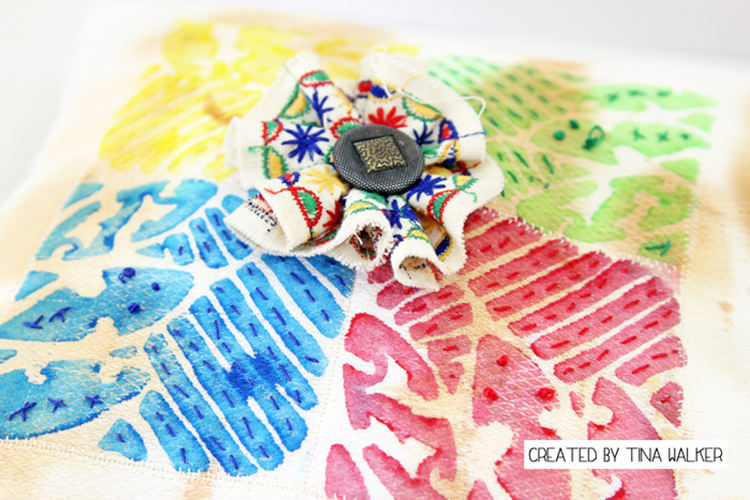 Hi! Tina Walker here today with my take on this month's theme, 'Let's Go Somewhere'. What a perfect theme for the winter doldrums! During the guts of a cold, dark winter, I often dream of sitting on a warm beach, breathing in the salt air. When dreaming of ocean vacations my thoughts take me to faraway places full of color, vibrancy, and energy. Using these as inspiration for my project this month, I created a hand-made pillow using colors that remind me of beach blankets, fruity drinks, and the bright colors that are everywhere.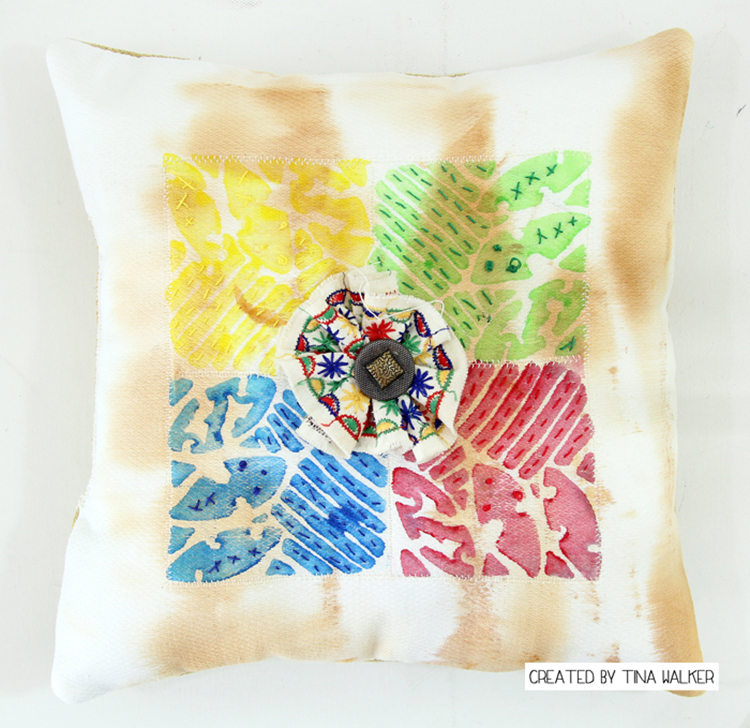 The base for my pillow is a rust-dyed piece of muslin. What a perfect way to represent the salt air and how it seems to oxidize everything it touches. The process of rust-dying is simple; place rusty metal pieces on-top of a piece of natural fiber fabric, spray with vinegar water and let the magic happen.
To create the bright, colorful feature of the pillow, stamp (using fabric paint) with your favorite Nathalie Kalbach ArtFoamies stamp. I used Batik Pattern 4, rotating the stamped image each time. Heat set per manufacturers directions.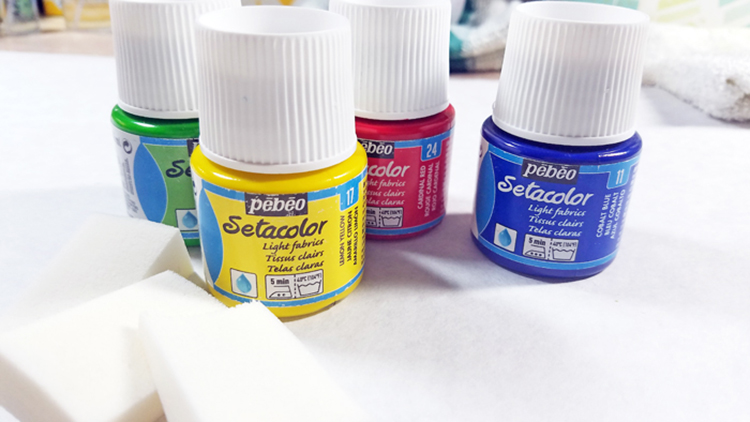 For added dimension, hand-stitch over the stamped image in coordinating colors of embroidery floss. The more random, the better.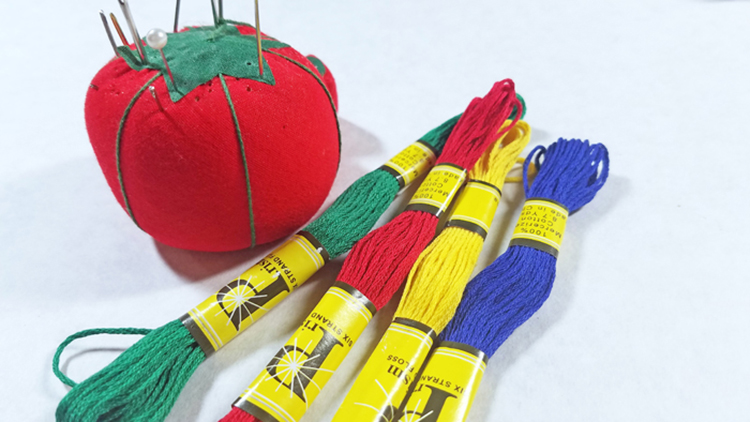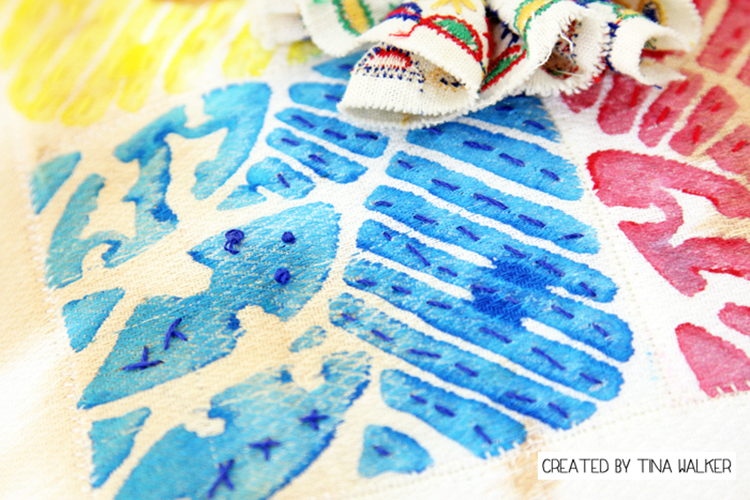 Machine stitch to 'frame' the stamped image. This also adds more dimension and a bit of texture.
Continuing the bright and colorful look, I made a ribbon flower for the center of the image. The ribbon flower pulls the four images together and finishes the pillow off.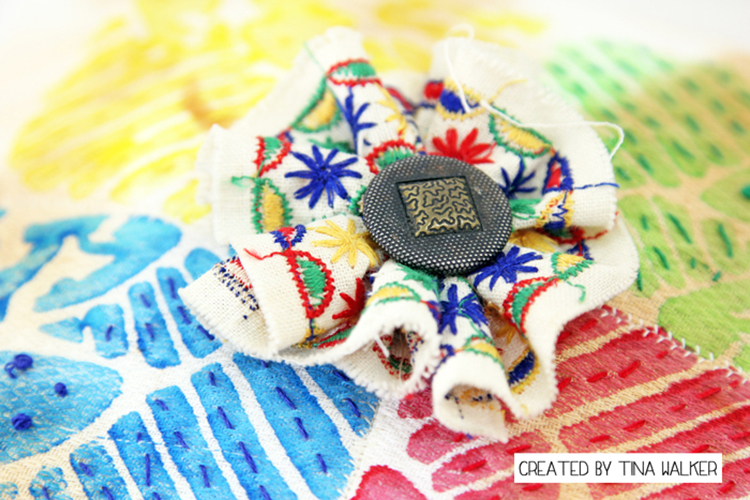 Now let's construct the pillow. Cut a piece of coordinating patterned fabric for the back of the pillow and place the front and back together, right sides facing each other. Machine stitch the entire outer edge except for a section on one side. Keep this section unstitched.
Turn the pillow right side out, using the unstitched section to pull the pillow through. Once you have the pillow right side out, iron the edges to create a crisp seam.
Stuff the pillow using your favorite stuffing. Hand stitch the open section using a blind stitch.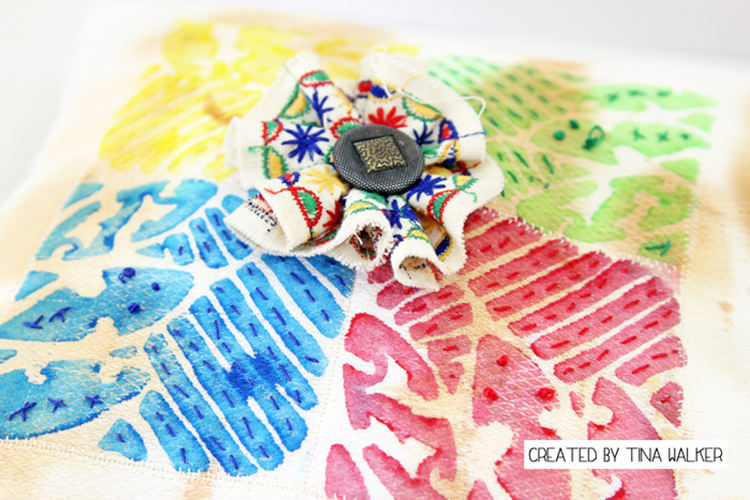 What vacation dreams do you have for 2017? Do they include the ocean? the mountains? or everything in between?
Thank you for taking time today to visit us today. See you next month.
---
Thank you Tina! I love how she combined the stamped images with embroidered touches. I am now officially dreaming of beach life! In addition to muslin fabric, patterned fabric, vintage ribbon, a vintage button, and a sewing machine, Tina used these supplies – some links are affiliate links:


Play along with us! I love to see how you interpret our monthly themes. Email me how you used my stencils and stamps with the theme and email me an image – I would love to share your projects in my "n*Spiration From Around the Globe".