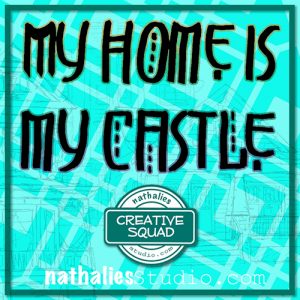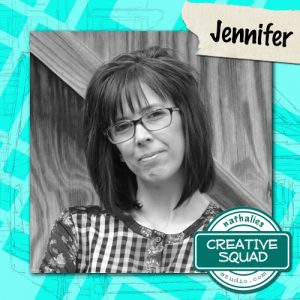 Hello from the Creative Squad! Today we have a super charming little project from Jennifer Gallagher that will definitely inspire you and warm your heart :) She is using my Stroll Around the Block and My Home is My Castle stamp sets and this month's theme: My Home is My Castle – Home means many different things depending on who you ask and where you are in the world. This month we're thankful to have a place to call home, a place where we can rule and be King – or Queen :) – of the castle!
---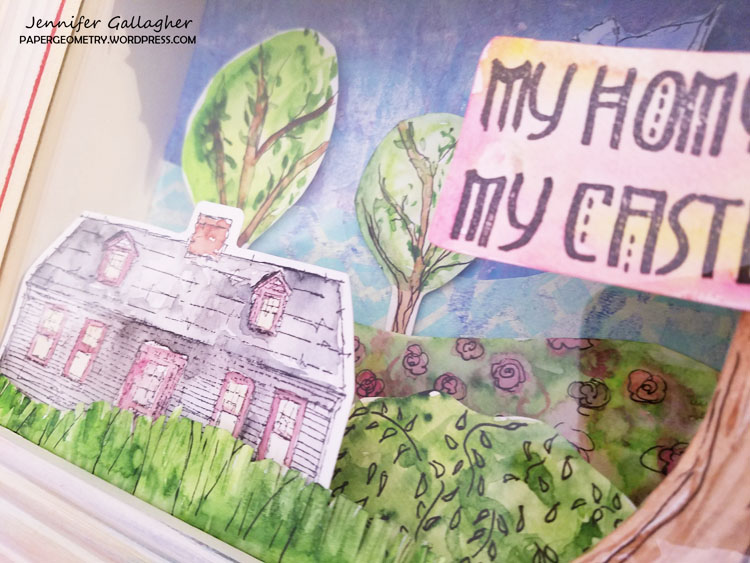 With the beginning of each new year, it is normal to think back over the past and assess where you are and what is important to you. What is most important to me is family. My husband and I often talk about how much we love it at home. Not necessarily the structure itself, but the time spent with each other and the memories we have made here. This month the creative squad will be sharing inspiring projects that reflect on just that. Using Nat's new Rubbermoon stamp collections, Stroll Around the Block Sets 1 & 2, we hope to inspire you and share with you what home means to each of us.
Back in the Summer, I acquired several of these shadow boxes at a yard sale. I wasn't sure exactly what I was going to do with them but I knew they would come in handy. You can purchase shadow boxes at your local hobby and craft store or create your own with recycled materials. I started by removing the frame and glass from the front and emptying the box of all the decorations. I sanded down the frame to give it a distressed feel. Then with a baby wipe, I smeared some Tim Holtz distress stains on the frame and let it dry.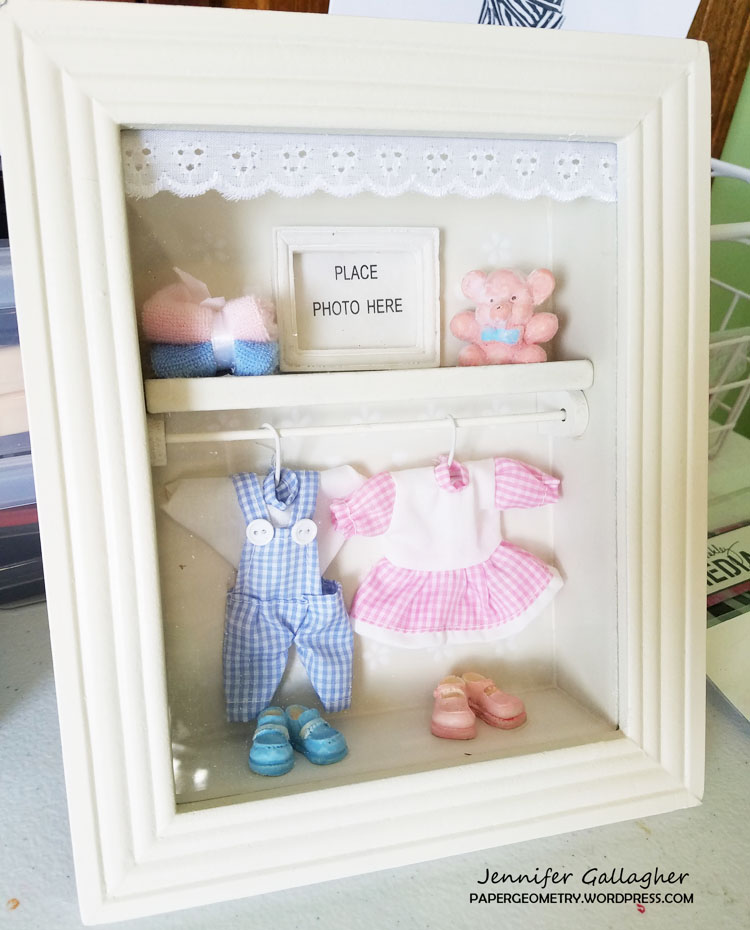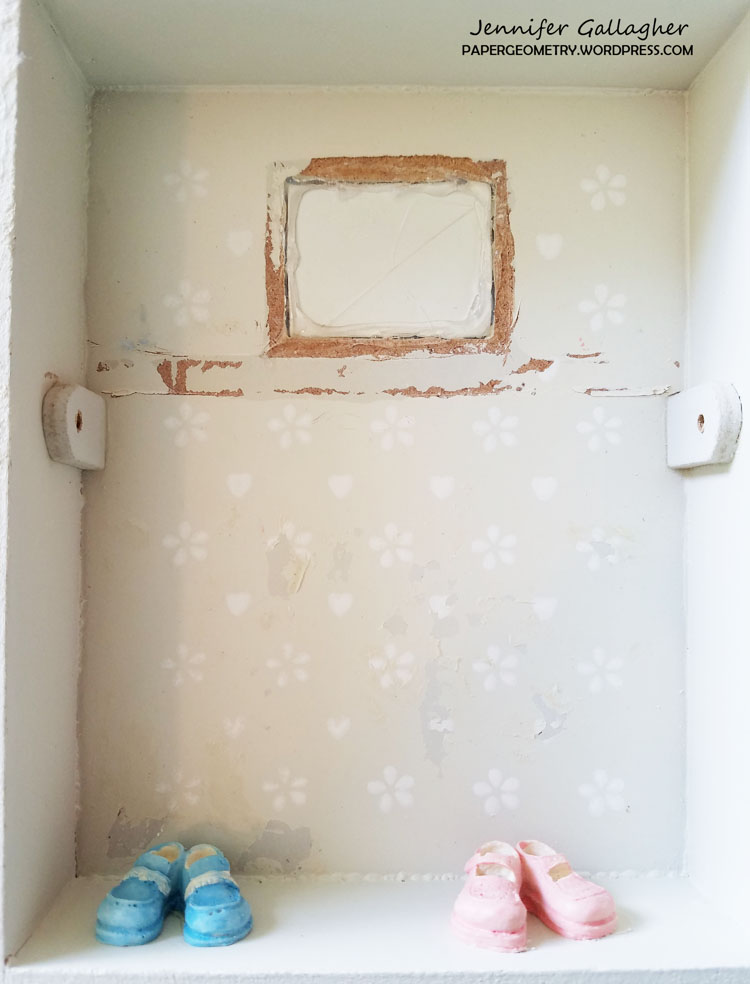 I knew that I wanted to create a little scene in the shadow box to represent my home. I decided to keep with the artistic and sketch-like feel of Nat's stamps and I felt watercolors would compliment that. I chose the Cape Cod stamp because it most resembles my ranch style home. I stamped the image onto watercolor paper with archival blank ink and then used my watercolors to match the colors of my house.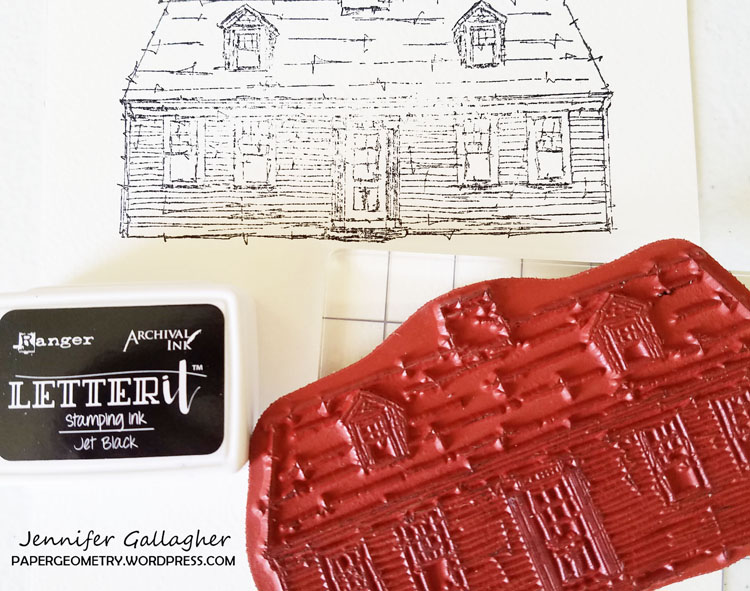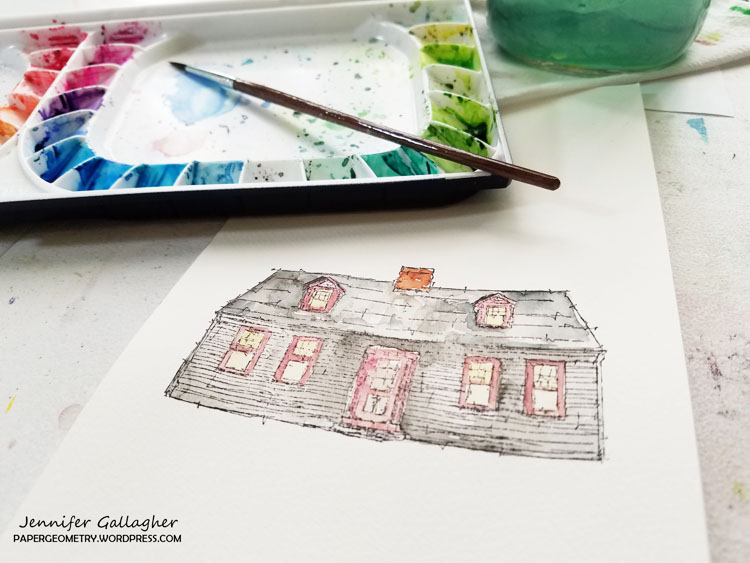 I decided on where I wanted the house to sit in the box and then designed the other pieces around it. I decided to add a large tree, a flower garden, bushes, a bird, smaller trees in the background and grass. This is where your creativity can really shine. Is this an exact replica of my home? No. But it does relay the feeling I have about home to my audience. Keep that in mind when designing your piece.
I started by choosing a blue and green gelli print from my stash. The blue to represent sky and the green as grass in my background. I used double sided tape to fix those to the shadow box. I then started painting my trees. I used my gelly roll pen to add sketchy lines to each element.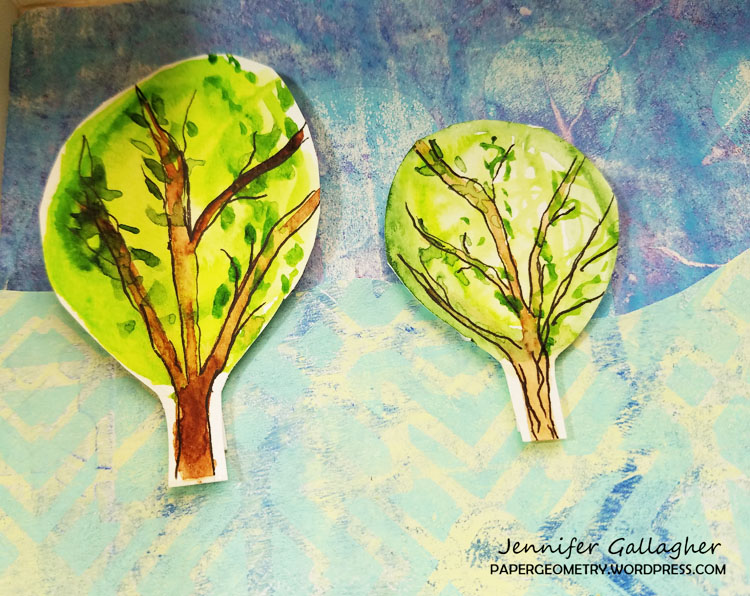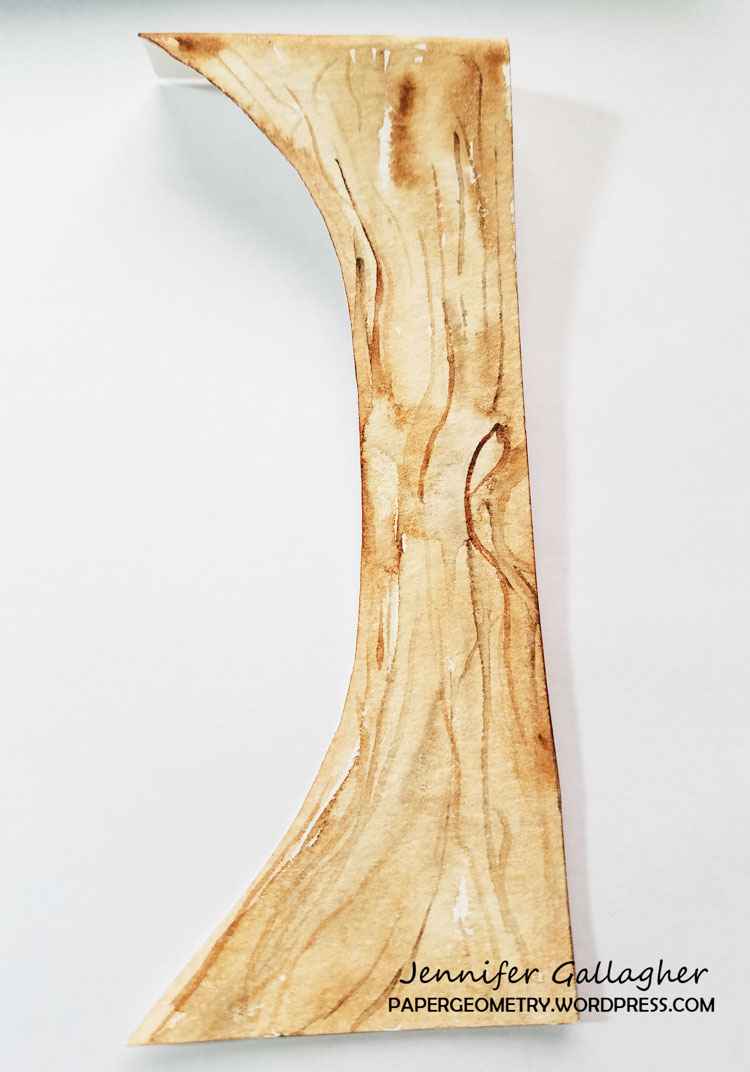 Starting on the background, I fixed each element with scor-tape. The bird and background trees were added with mounting tape to give it a little lift off the background. As I moved closer to the foreground, I fixed the elements with paper tabs like you would in a pop-up book. Mix up the levels throughout the box, giving your piece lots of dimension and interest.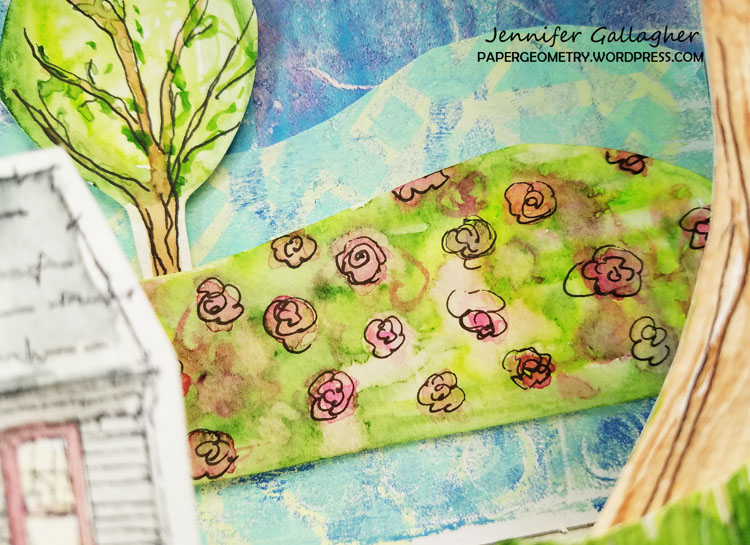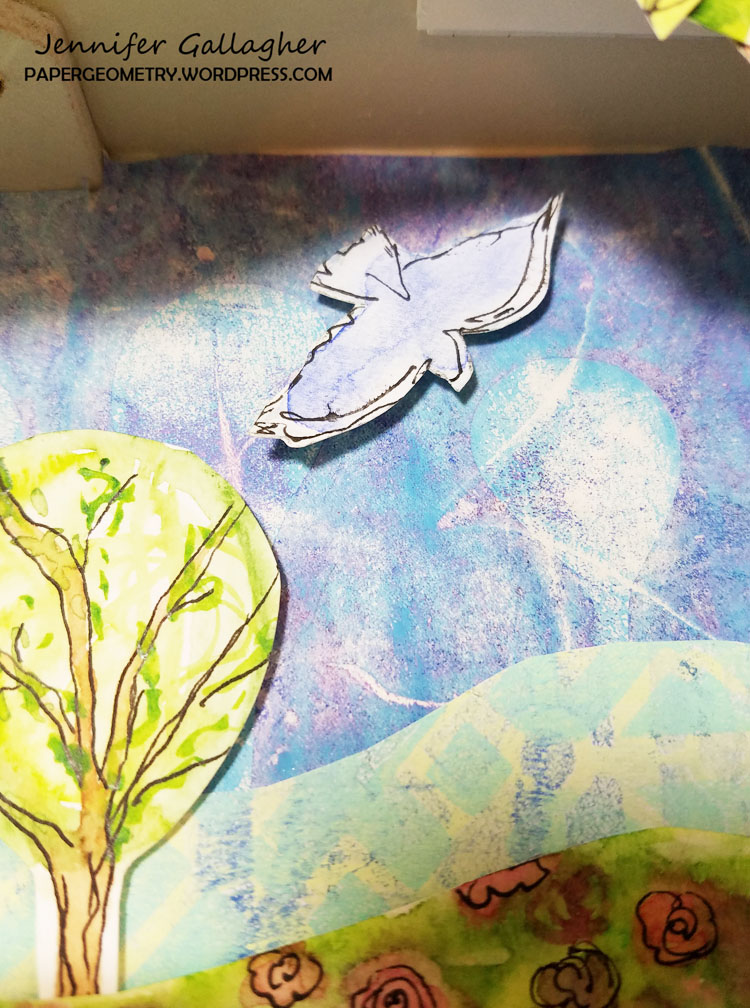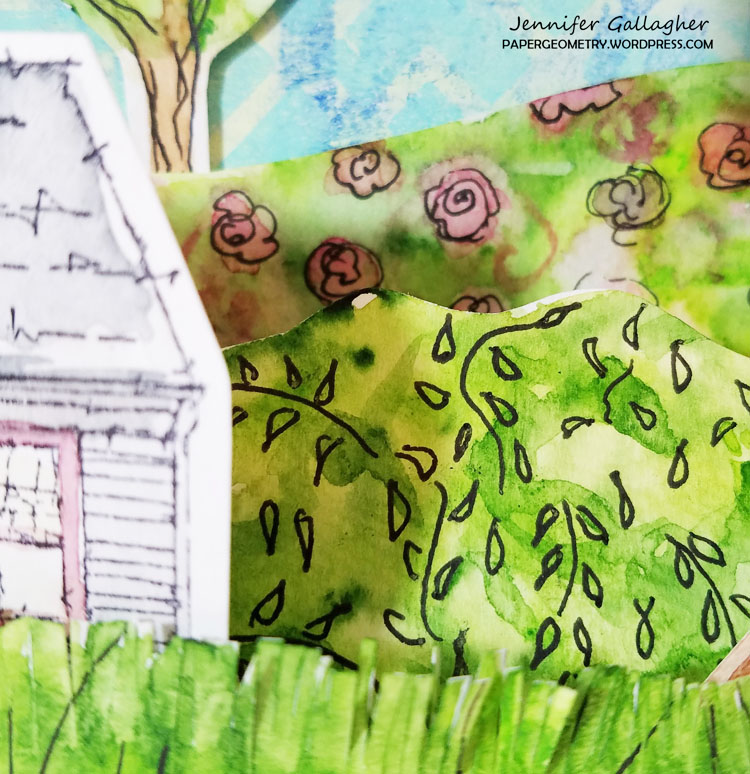 The finishing touch was to stamp the sentiment, My Home is My Castle, onto watercolor paper with archival ink and add a pop of color to it. Once added, I was able to put the glass and frame back on my shadow box.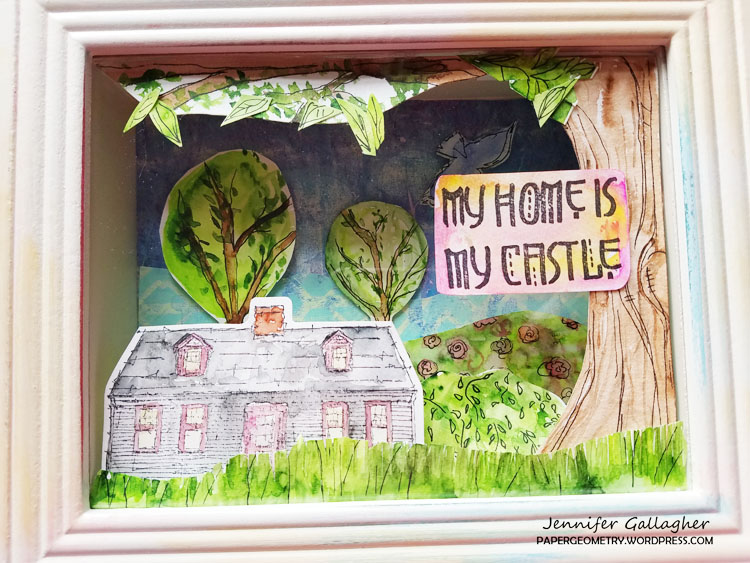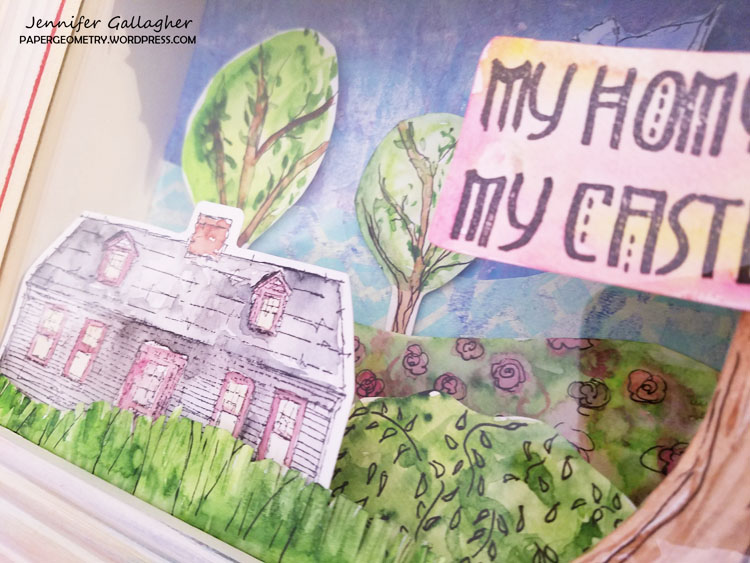 To me, this piece expresses how I feel about my home. It's a happy and peaceful place. It is truly my favorite place on Earth. I hope that this piece inspires you to step out of the box this year in your artful adventures. I am wishing you all a wonderful year filled with art, happiness, and creativity.
---
Thank you Jennifer for this awesome way to use a shadow box! In addition to gelli printed papers, Jennifer used the following supplies: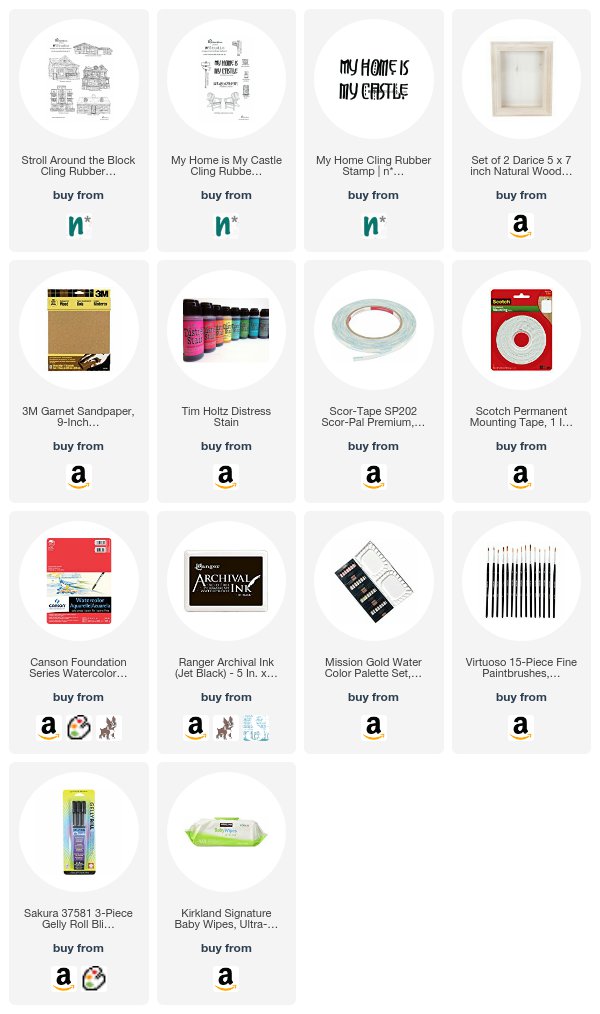 Play along with us too: I love to see how you interpret our monthly themes. Email me how you used my stencils and stamps with the theme and email me an image – I would love to share your projects in my next  "n*Spiration From Around the Globe".