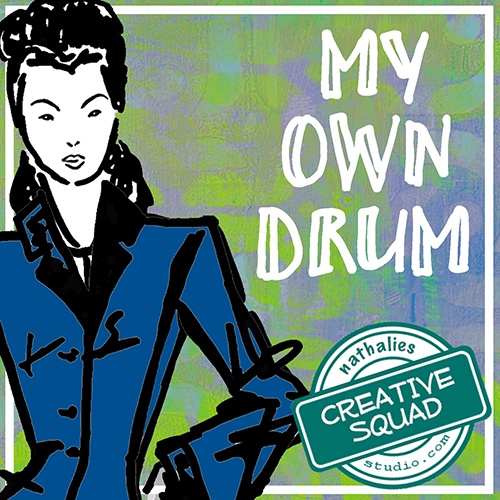 Happy Tuesday! It's time for my Creative Squad to share a project with you with this month's theme: "My Own Drum". Throughout the month of June, the team will use my new Fashion Dame Rubber Stamp Set to interpret the theme. This theme is all about inspiration, creativity, and personal expression. I asked my squad to create something that celebrates the power of individuality. March to the beat of your own Mixed Media drum this month!
This week we bring you a fun project from Cheiron Brandon. These tags are a great example of how the Fashion Dame can be "dressed", just like a paper doll, and in this case a very fashionable one :)
—————————————————————————————————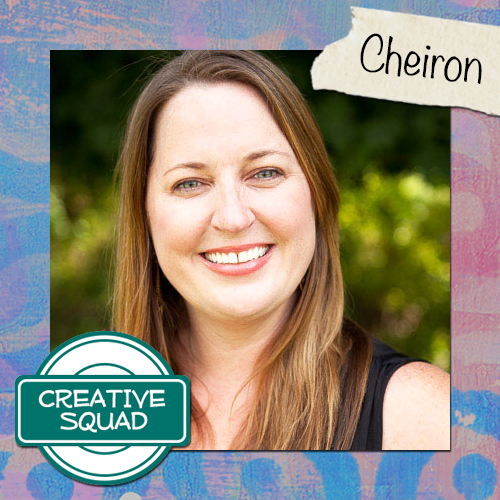 The theme of "my own drum" combined with the Fashion Dame stamps this month was perfect for me! I wasn't sure where to go with these fun Fashion Dame stamps, but I thought about it and about my own sense of fashion. I like many different styles of clothing, and it all depends on the season, occasion and even the mood I am in that helps me decide what to wear on any given day. I used the Fashion Dames like my own personal paper dolls and gave each of them their own personality and style. I created a set of tags that I can use in my art journal, on a card, or even as a gift tag.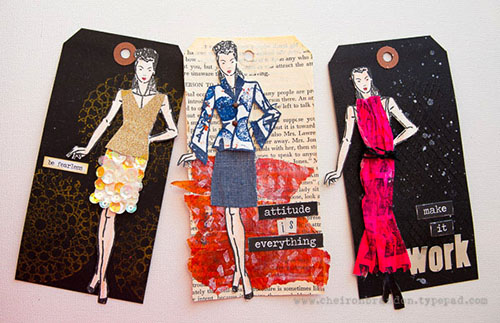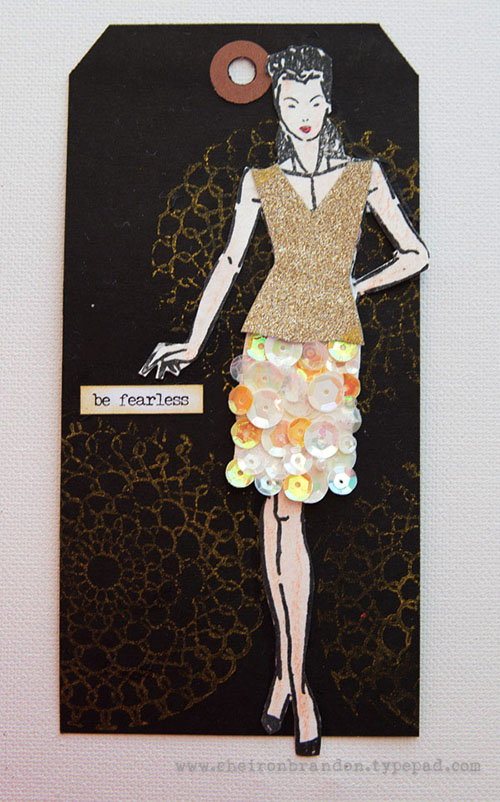 I created each tag with a bunch of Nathalies stamps. The first dame is wearing a golden top cut from some deco sheets, and her skirt is covered entirely with sequins. The background of the tag is stamped with a stamp from the Kaffee Klatsch set. Not an everyday look, but something totally fun!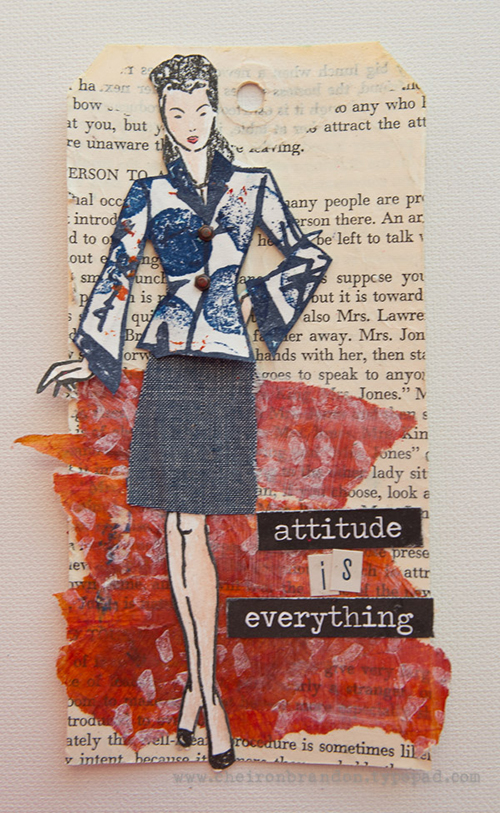 This tag was made with a background of book paper and some painted deli paper that I stamped with the Marks cling set. I gave her a fun patterned jacket using the Grunge Cling stamp set and some denim paper.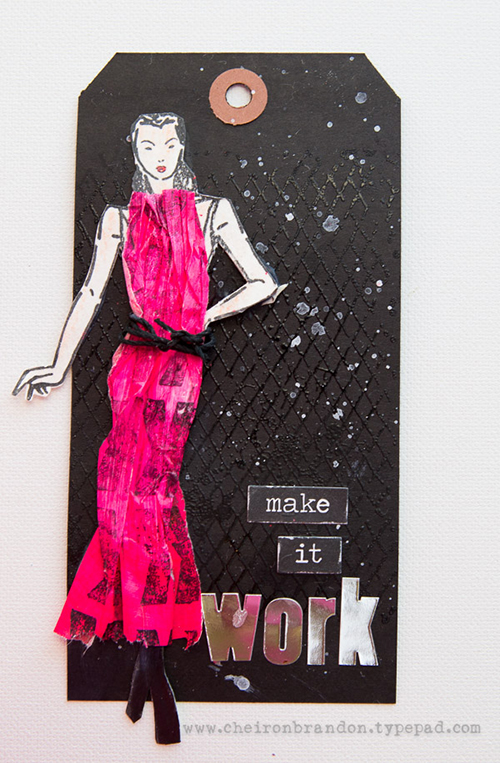 This last dame is probably my favorite of all and if this dress existed in real life, I would totally wear it! I made the dress from painted deli paper stamped with the Marks cling stamp and gave her a belt of twine. Its very subtle, but I stamped and clear embossed some mesh in the background.
I certainly had fun playing with these Fashion Dames, and can't wait to work them into my art journal pages!
—————————————————————————————————
I love how Cheiron dressed the Dame in her very own creations, and yes, I want that super awesome jacket and dress in my closet!
In addition to sequins, book paper, and twine, Cheiron used the supplies listed below (some are affiliate links):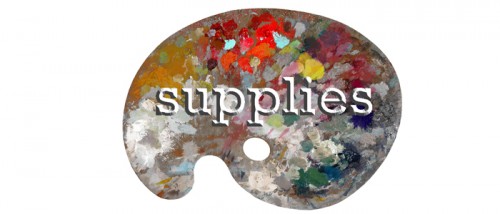 Maybe you will even play along with us -I would love to see how you interpret our monthly themes. Email me how you used my stencils and stamps with the theme and email me an image – I would love to share your projects in my next "n*Spiration From Around the Globe".
See you next Tuesday for another project from the Creative Squad, but in the meantime, we have a Blog Hop!


You have the chance of winning one of the 3 prize packages containing all three of my foam stamp sets by leaving a comment today here on the blog and the following days on all blogs participating. Stampendous posts throughout June 13-17 every day a list of blogs participating and I have some awesome friends joining me :)