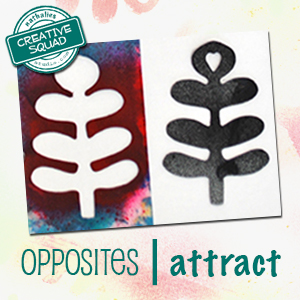 It is another Tuesday and therefore time for my Creative Squad to show you a fun project. The theme for March is Opposites Attract and the team will use my new Bird Foam Stamp, Rubber Stamp and Stencil Set. Just as opposite colors on a color wheel highlight one another, or yin and yang fit together so comfortably, sometimes the best is brought out when we celebrate extreme differences!
So here is the gorgeous Cheiron Brandon with her beautiful interpretation of the theme in form of an art journal page
—————————————————————————————————–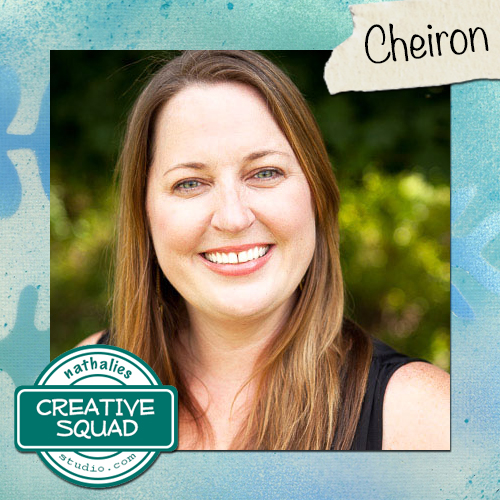 I had all kinds of thoughts when I heard the theme "opposites attract".  I decided that since I love bright rainbow colors so much, I would try to mix up some paints that were a bit of a different palette this month for my art journal page. So for me my opposite was to start out with colors I would not normally use.  I mixed up a bunch of pastel greens, yellows and pink and just went with it!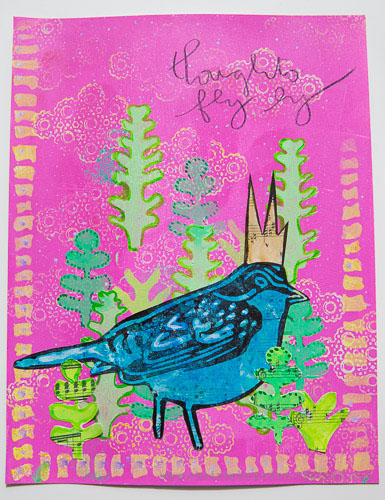 I created the pink background with a brayer, then used a stamp from the
Kaffee Klatsch
 stamp set along with some yellow paint to create some texture on the background. I gave my page a border using the
Batik stencil
.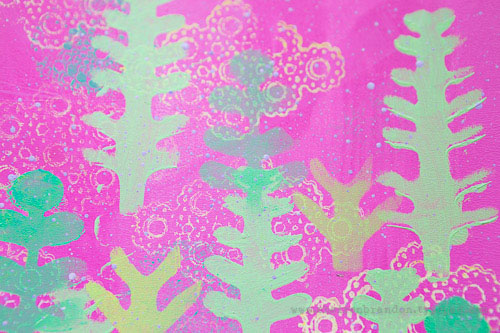 I wanted to create a scene for my bird so I used the stencil included in the
Bird Foam stamp set
to create a little garden. I layered the "trees" in different greens and then painted around them with acrylic ink to make them pop a bit. To create the bird I painted some blues onto a separate piece of paper and once it was dry, I stamped over it with the outline bird from the Bird Foam stamp set that I "inked" up with black paint using a foam tool.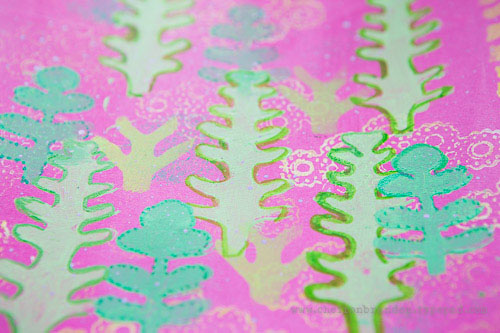 Once I created my bird, I added some more trees to ground him to the page. Once he was all done, I added a tiny crown, some lavender splatter and a few words to complete the page.
Not my normal color palette, but in the end I love how the colors look!  It's always great to try something new :)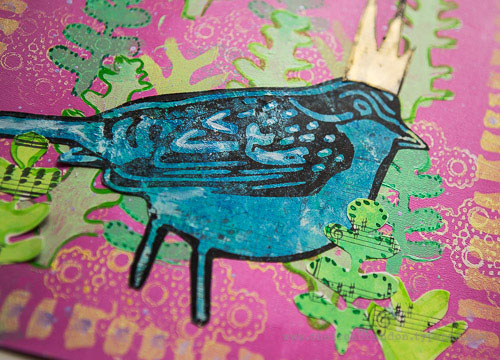 ———————————————————————————————————
 I hope you enjoy Cheiron's project as much as I do. I love how she stamped the patterned bird side of the foam stamp on a pre-painted piece of paper and then cut it out, as well as her layering of the stencil shapes in the background and in the foreground. And the crown…too cute!
Besides the supplies listed below, Cheiron also used acrylic paints, music sheet paper and a pencil to create this art journal page: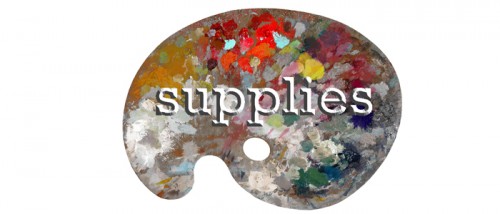 Maybe you will even play along -we would love to see how you interpret the theme – email me how you used my stencils and stamps with the theme and email me an image – I would love to share what you did at the beginning of next month!
See you next Tuesday for the another project with the theme 'Opposites Attact'.