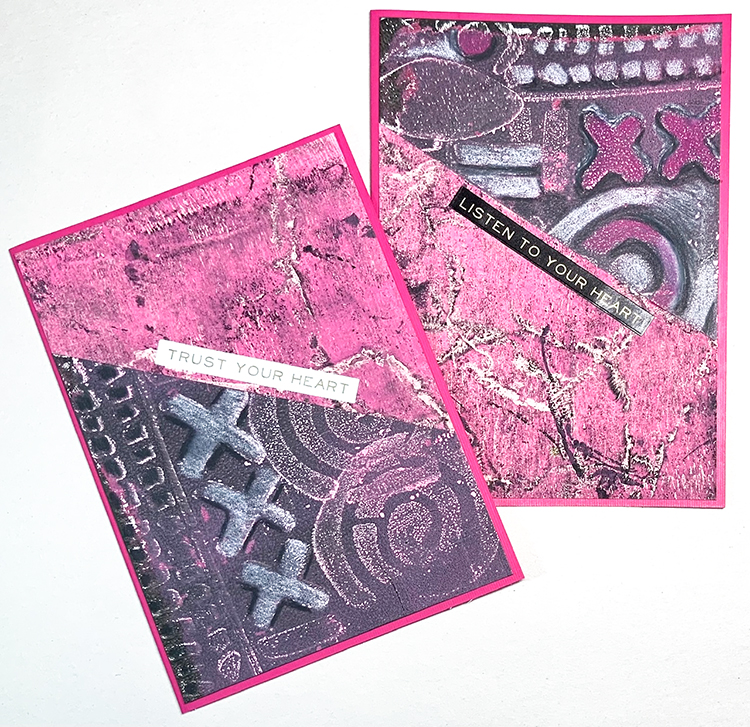 I'm sharing a nice collaboration that Judi Kauffman from my Creative Squad did with another artist.
Judi turned her friend Nancy McNiff's cast-off gel prints done with Nathalie's Batik Pattern 1, Pattern 2, and Pattern 3 foam stamps into some very striking cards. When the two friends have gel printing days Judi always rescues prints that Nancy would otherwise leave in the trash. Nancy's much more ruthless, while Judi sees beauty in what Nancy thinks of as duds! Judi added her own touches with black, white and hot pink colored pencils and Tim Holtz's stickers.
What a great idea to do some printmaking and card making with another friend. Besides it being a fun activity, you never know what will come from it – collage material, print exchanges, and even a chance to allow ideas to flow back and forth. I just love how this session created some beautiful "trash to treasure" cards!
***A fun surprise: The rectangles on the two larger cards are removable ATCs, signed on the back and held in place with easily removable low-tack tape!***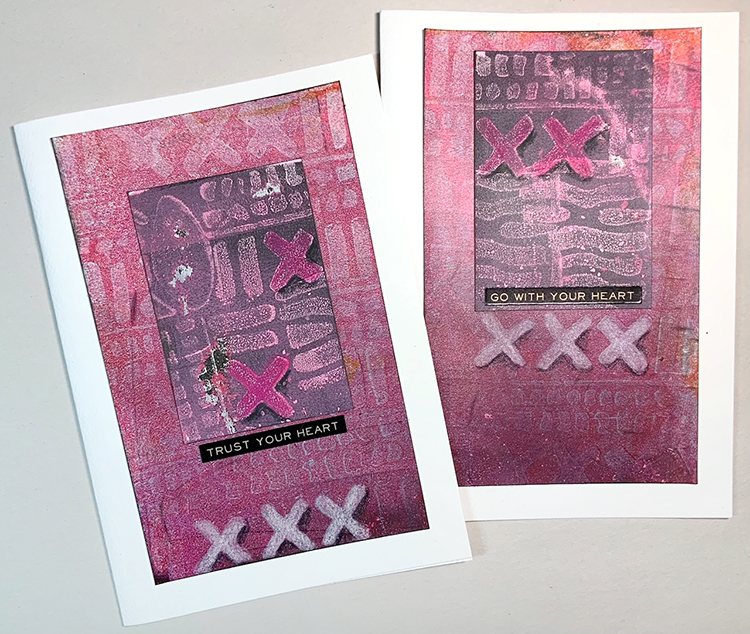 Here are some of the supplies they used: