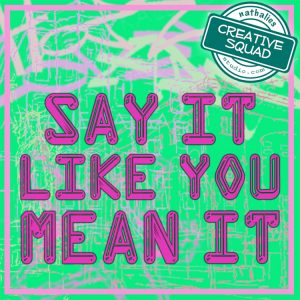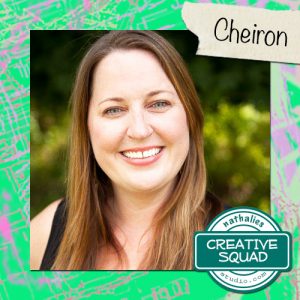 Happy Tuesday! This week Cheiron Brandon from my Creative Squad is sharing 3 gorgeous cards that use my Stroll Through the Hood #1 cling stamp set, and my Beacon and Kassel stencils. Cheiron took a more subtle, but also uplifting, approach to this month's theme Say it like you Mean it – Let your unique voice be heard and tell us what's on your mind. Be bold. Be yourself. We all have something to say and sometimes we need to shout it!
---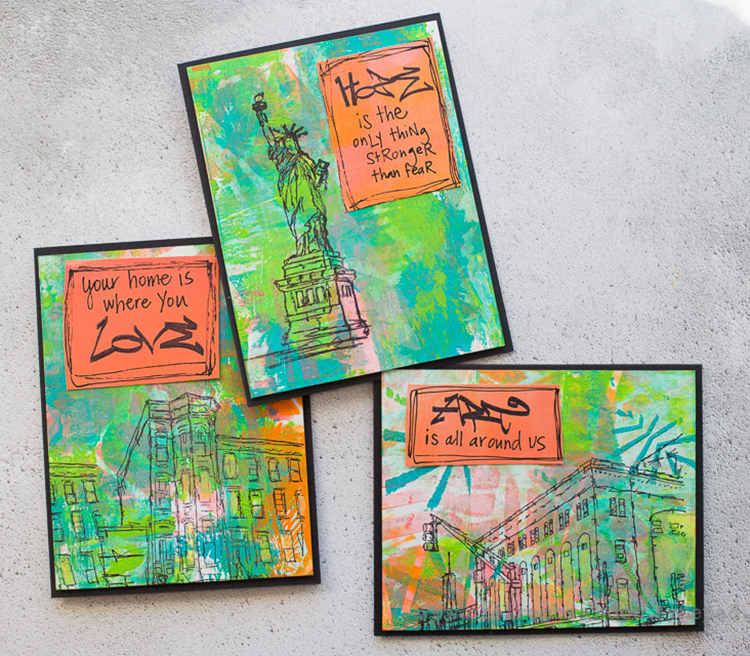 Hi there! Cheiron here with my post for the March theme… Say it Like You Mean it. I know it is great to be big and bold and say what you mean, which is what I do almost all of the time. Today I thought I'd go a bit smaller with some subtle messages that can be sent in the mail. I love Nat's new stamps, especially the graffiti words from Stroll Through the Hood #1 and I have incorporated them all into a set of gelli printed cards for you today.
I gelli printed a few panels using the Beacon and Kassel stencils to serve as my background: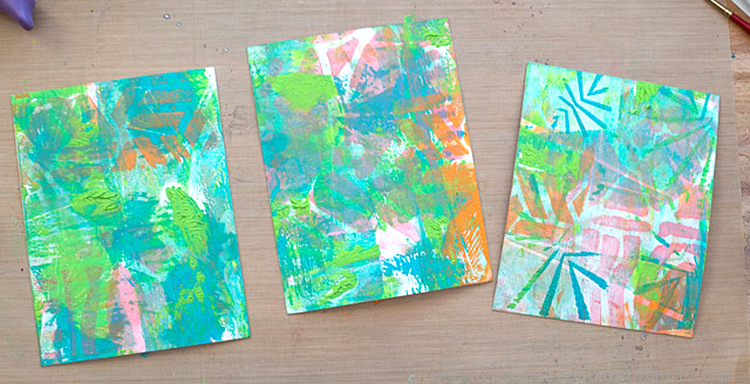 Then I stamped the Powerhouse, Lady Liberty, and Brownstone stamps onto each: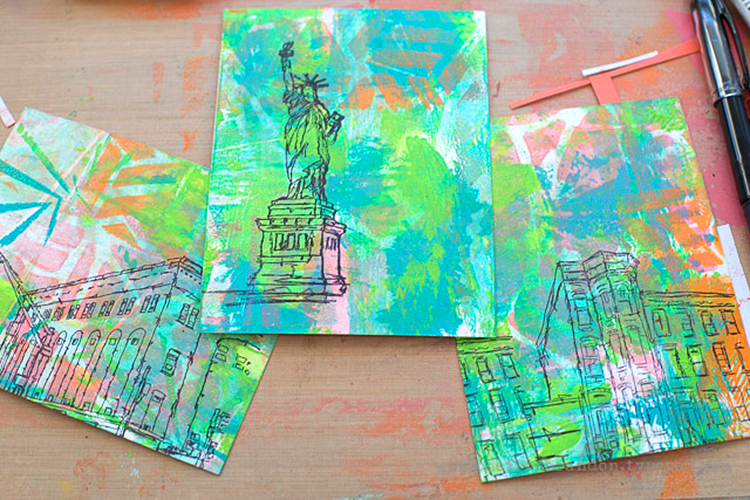 I painted some printed paper with a brayer then stamped it with the different tag stamps: Art, Hope, and Love, and added some handwritten words and outlining to make little quotes for my cards.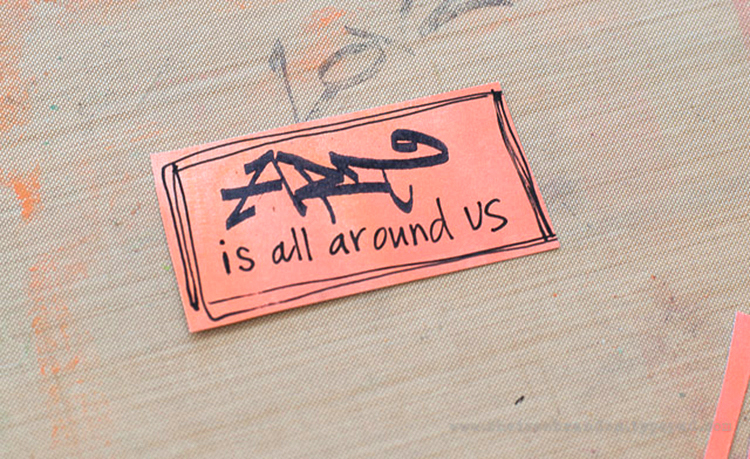 I then mounted each gelli printed panel onto a black card base, then adhered the quote to each. Such a simple way to send a thoughtful message.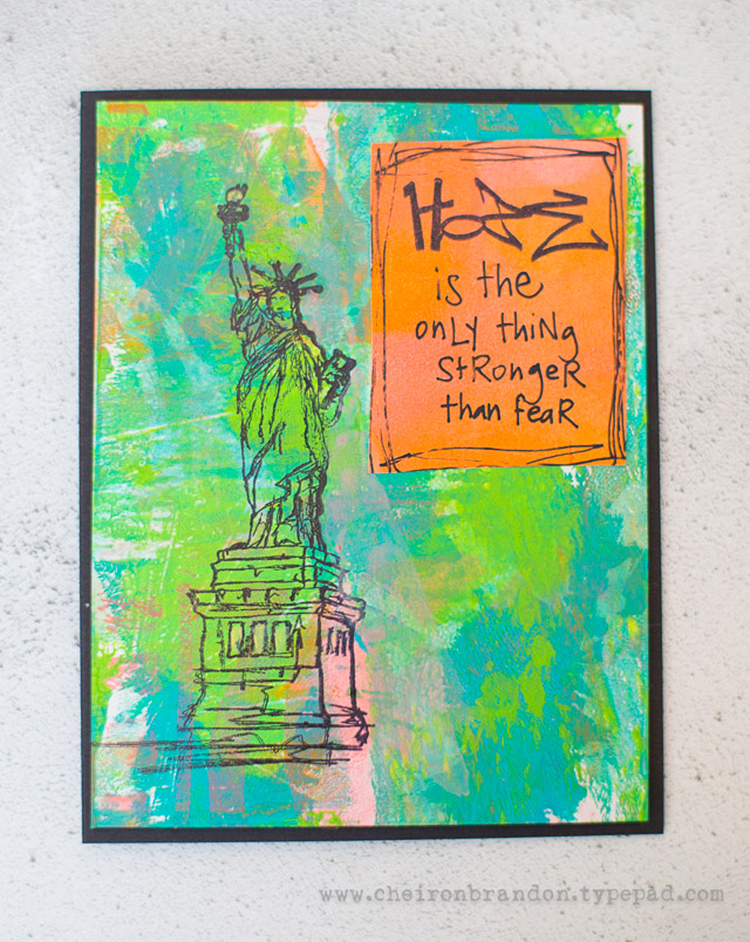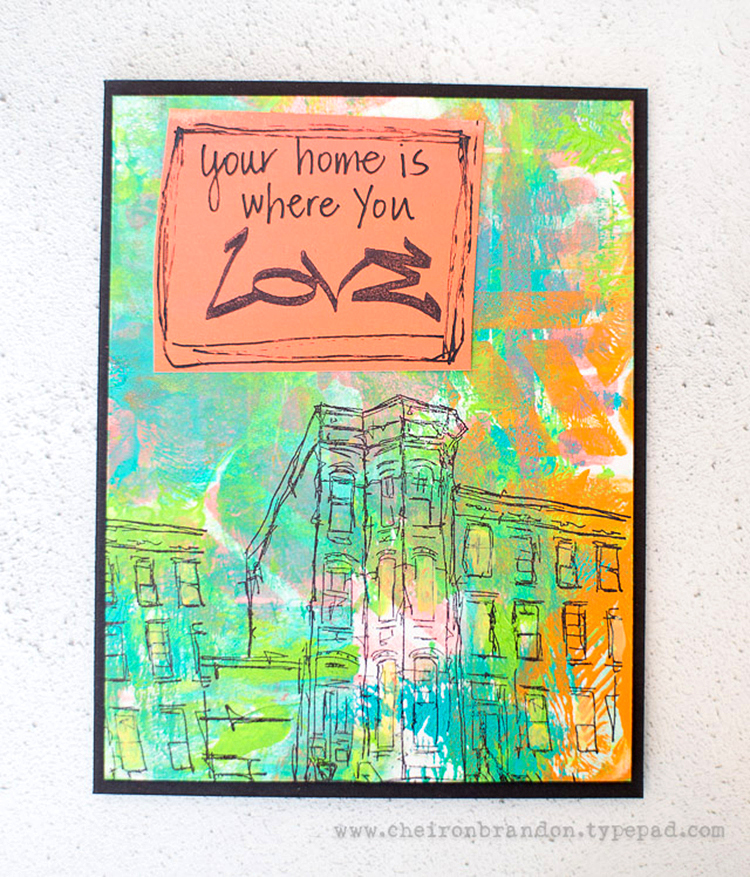 ---
Thank you Cheiron for sharing such lovely designs with us – those colors are absolutely gorgeous. And I couldn't agree more with your quotes. In addition to various papers, adhesive, and a black pen, Cheiron used these supplies – some links are affiliate links:

Play along with us! I love to see how you interpret our monthly themes. Email me how you used my stencils and stamps with the theme and email me an image – I would love to share your projects in my "
n*Spiration From Around the Globe
".