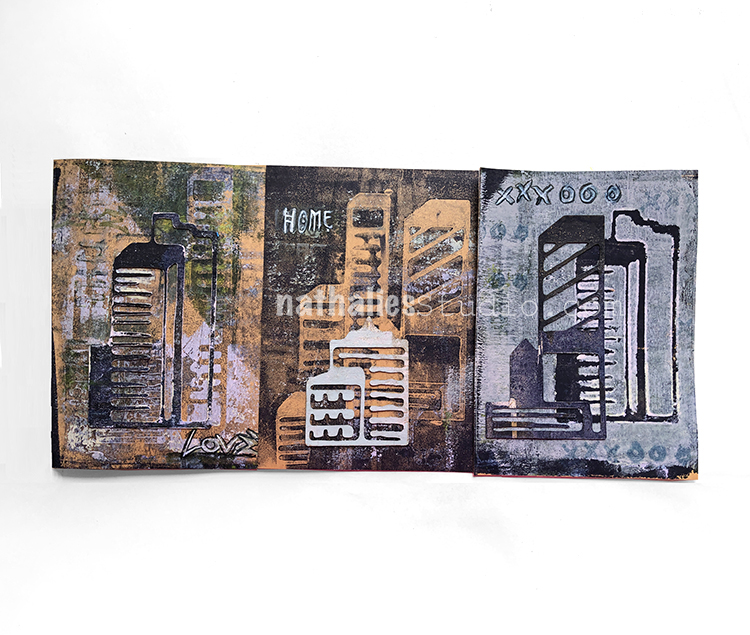 I thought I would make a few cards using a monoprinting technique with my new Mixed Media Chips.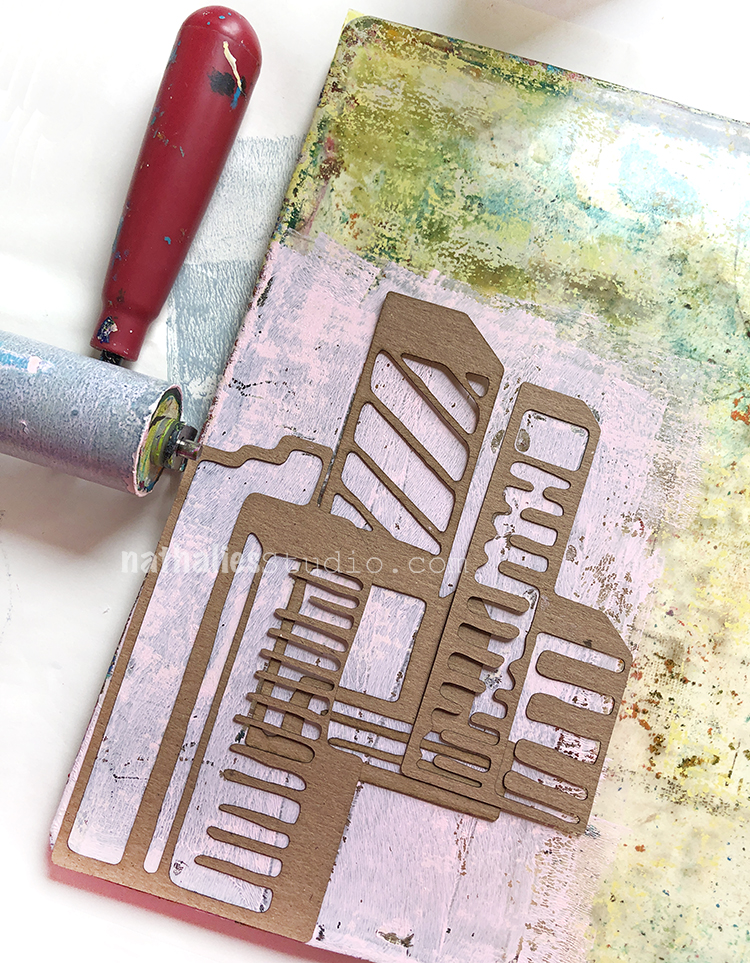 On a gelli plate I rolled out some acrylic paint with the Midtown 1 and Midtown 2 chips.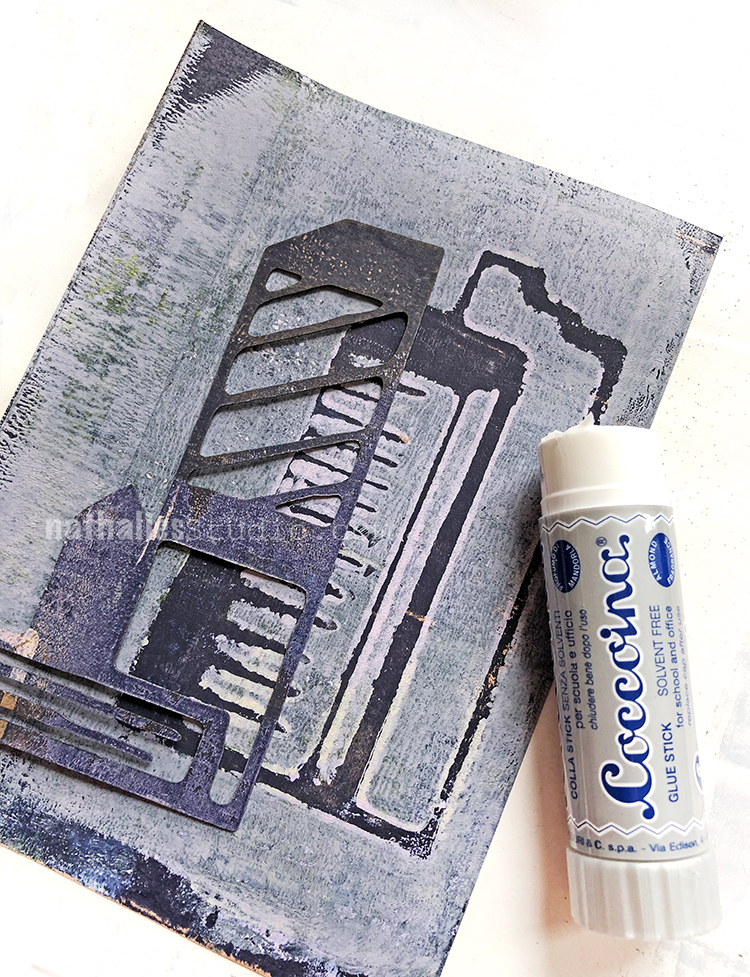 Then I printed directly onto blank cards. To attach the chip, I used Coccoina glue stick. I always loved this glue stick- smells a bit like almonds and I am so happy that I found it now also available in the states. It is great for paper and thin paper embellishments.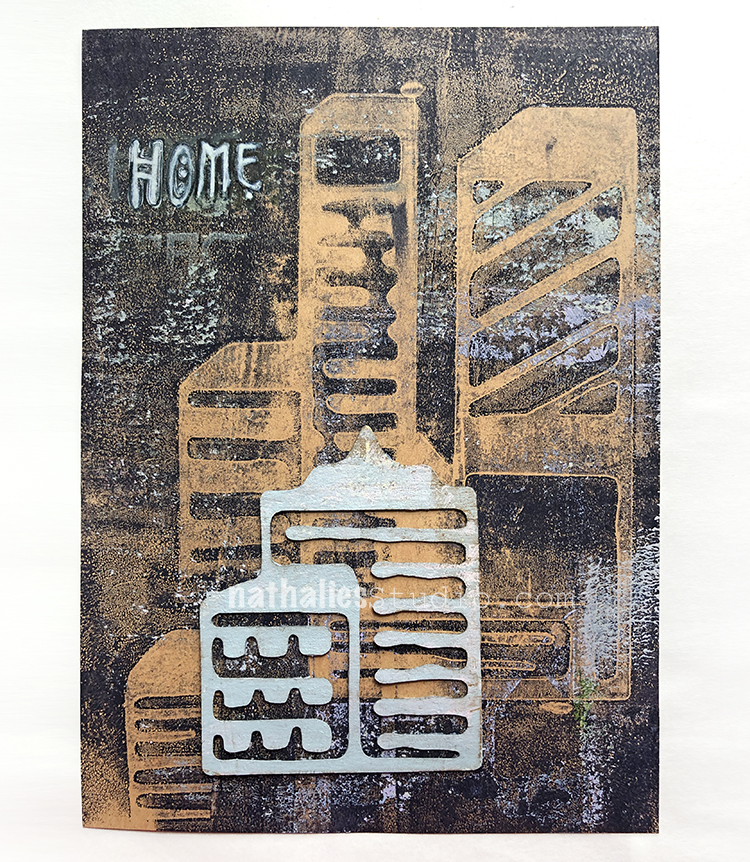 In addition to my nice and grungy monoprint I also stamped part of the My Home rubber stamp on this one.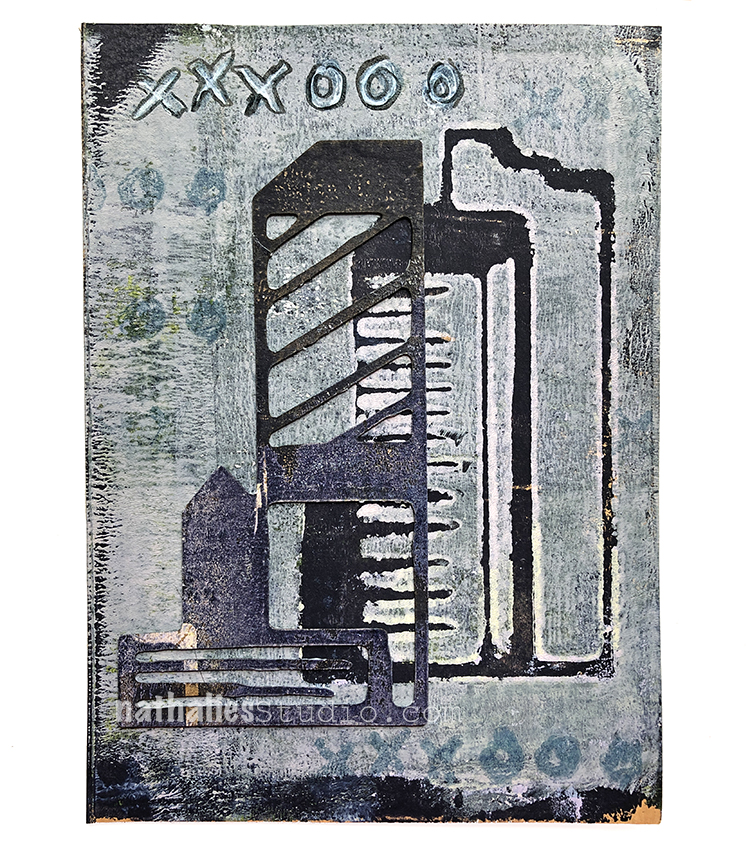 This one I snuck in my Love Knots stamp for the xxxooo.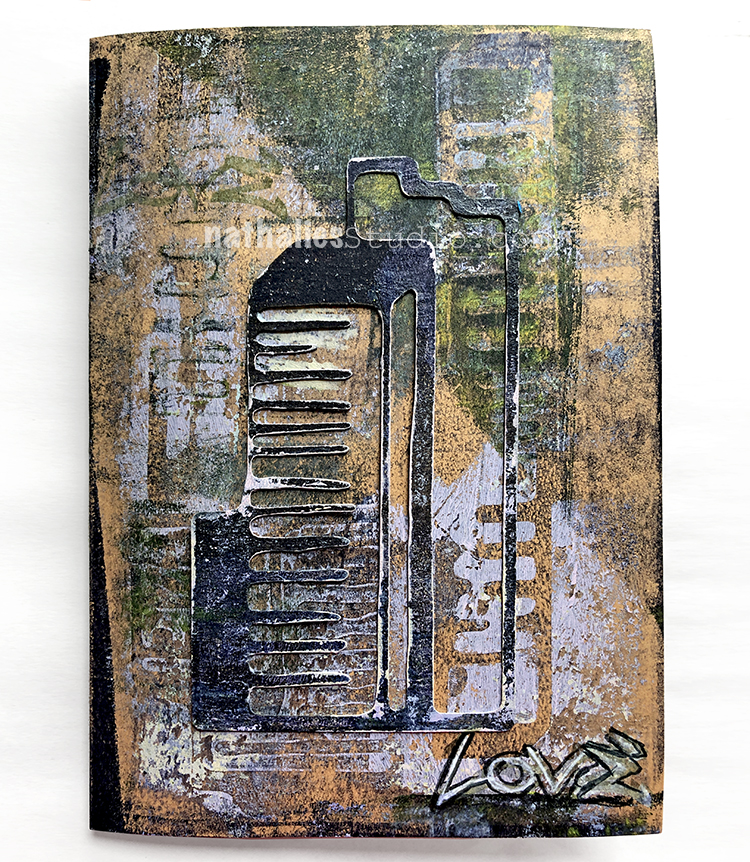 And this one got really yummy grungy and then I also added my Love Tag stamp. I'm really happy with how they turned out, especially with the addition of the painted Mixed Media Chips.
Here are some of the supplies I used: