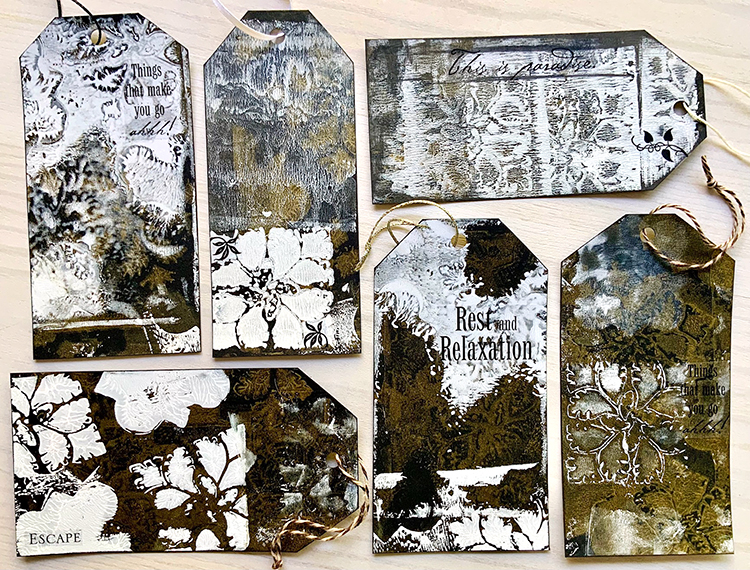 I'm sharing a suite of tags made by Creative Squad member Judi Kauffman today. With some stencils and just a few other supplies, Judi mixes big juicy texture, delicate layering, and bold pattern in these beauties.
She is using my StencilClub mash-up stencils that I designed with Mary Beth Shaw at StencilGirl Products. The 3 piece mash-up set is available exclusively to StencilClub members through this link.
Here are some of Judi's tags using acrylic paint, a gelli plate, the stencils, and some word and phrase stickers:
I love how the patterns and colors blend and wash over each other. Here's a closeup: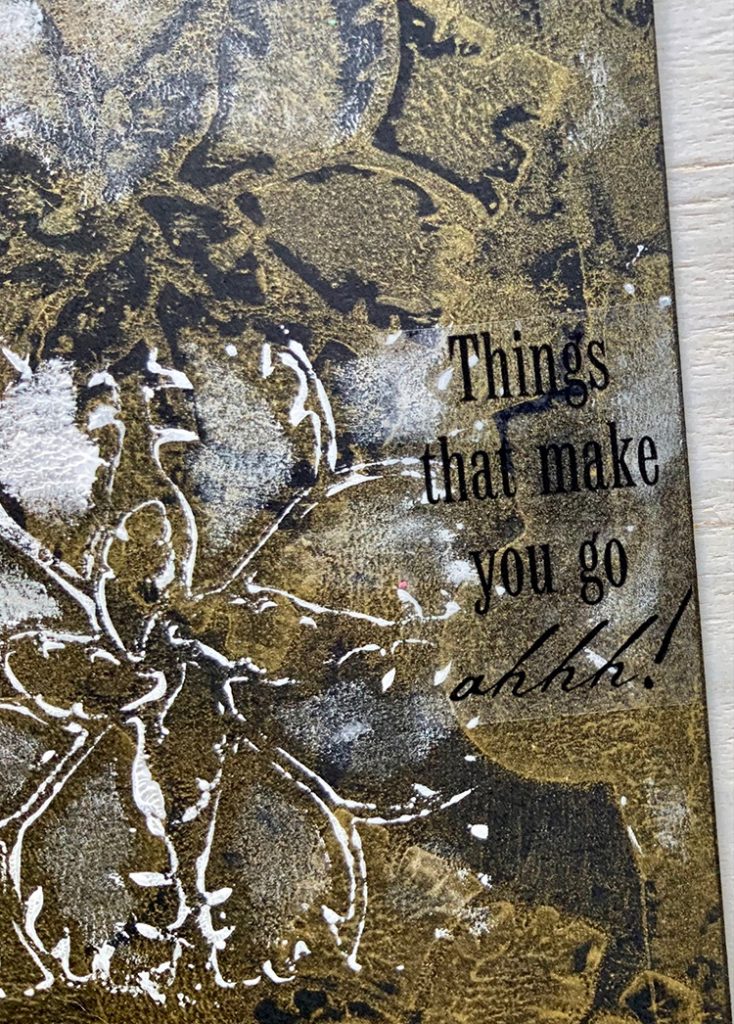 Judi is using black, vanilla, and bronze metallic paint.
Thank you Judi for sharing this grouping and for showing us how just a few stencils and colors of paint can yield so many lovely results.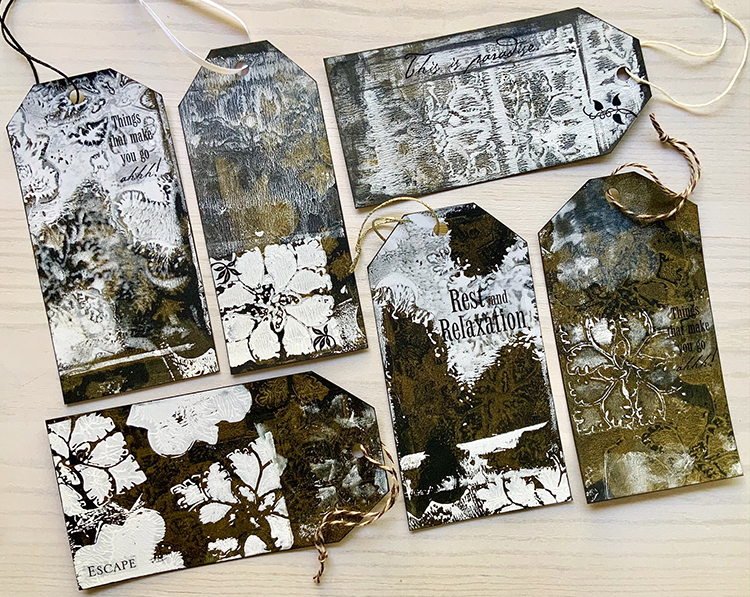 Here is a link to the StencilClub so you can find those exclusive July 2021 stencils.