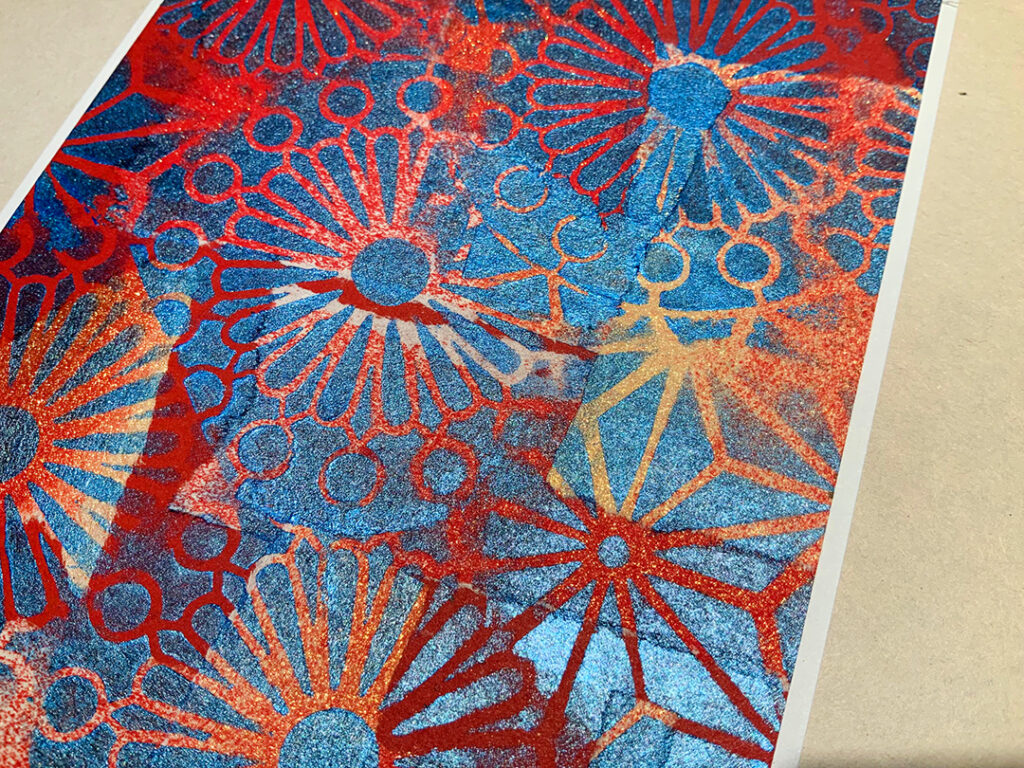 Today we have a little card making inspiration from Creative Squad member Judi Kauffman who is using my ATC Mixup stencil and some collaged paper bits to create a stunning layered design.
---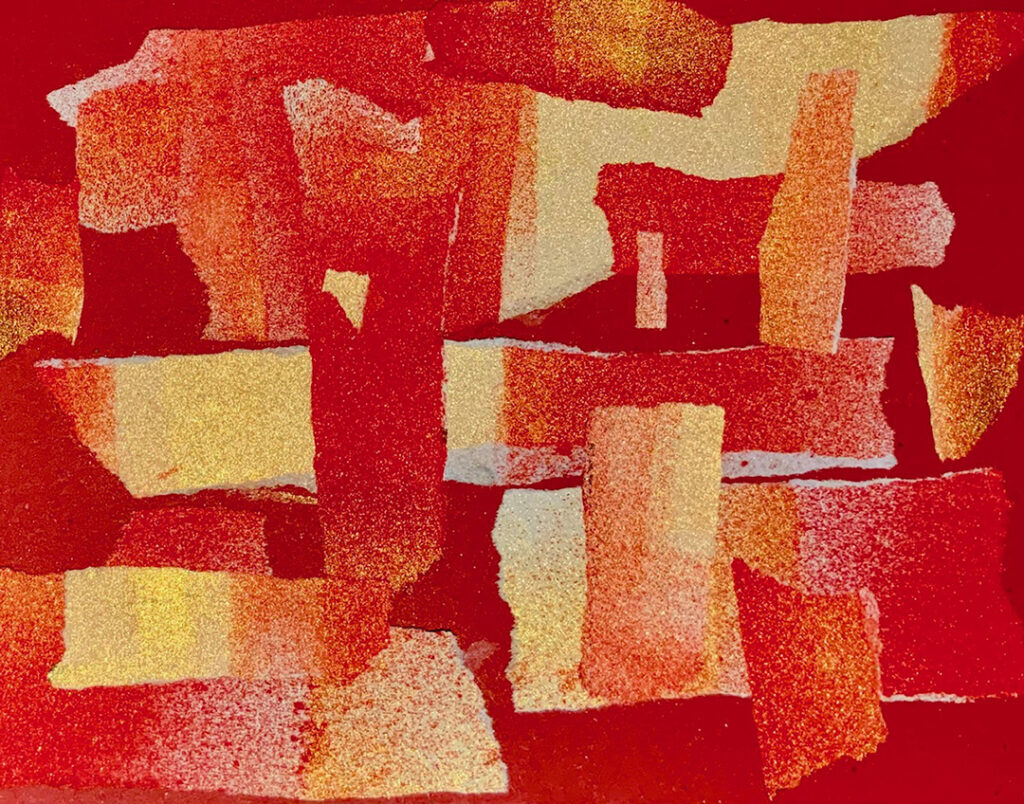 This is what I did this morning: I glued torn paper leftover from doing some spray painting onto 8.5×11 red cardstock.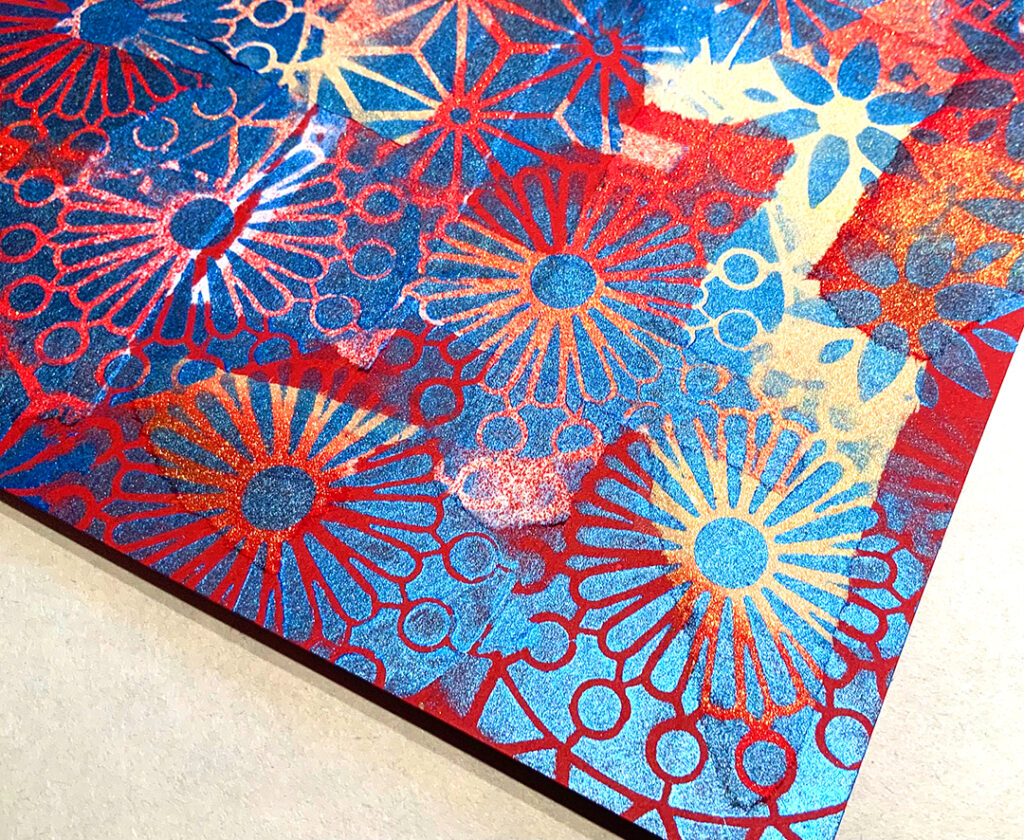 Then I stenciled onto the sheet with metallic blue acrylic paint and the ATC Mixup stencil. I turned the sheet into cards.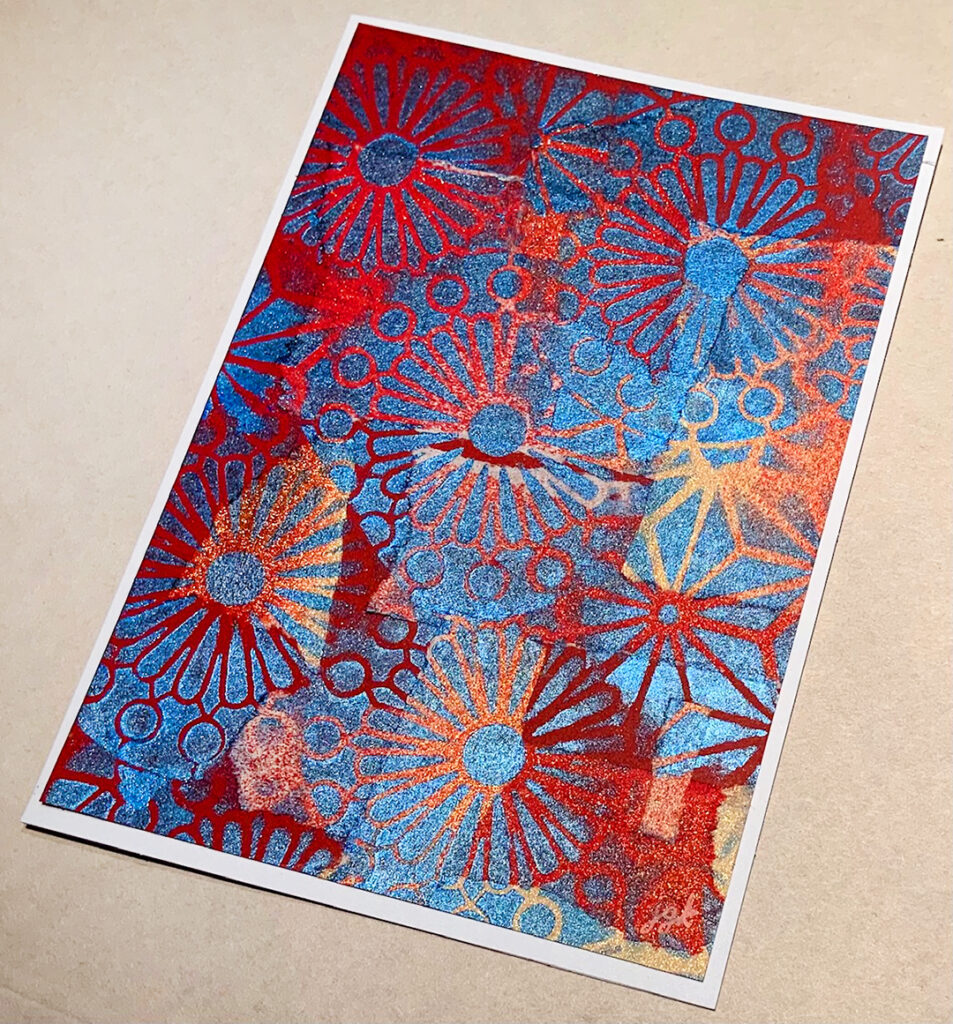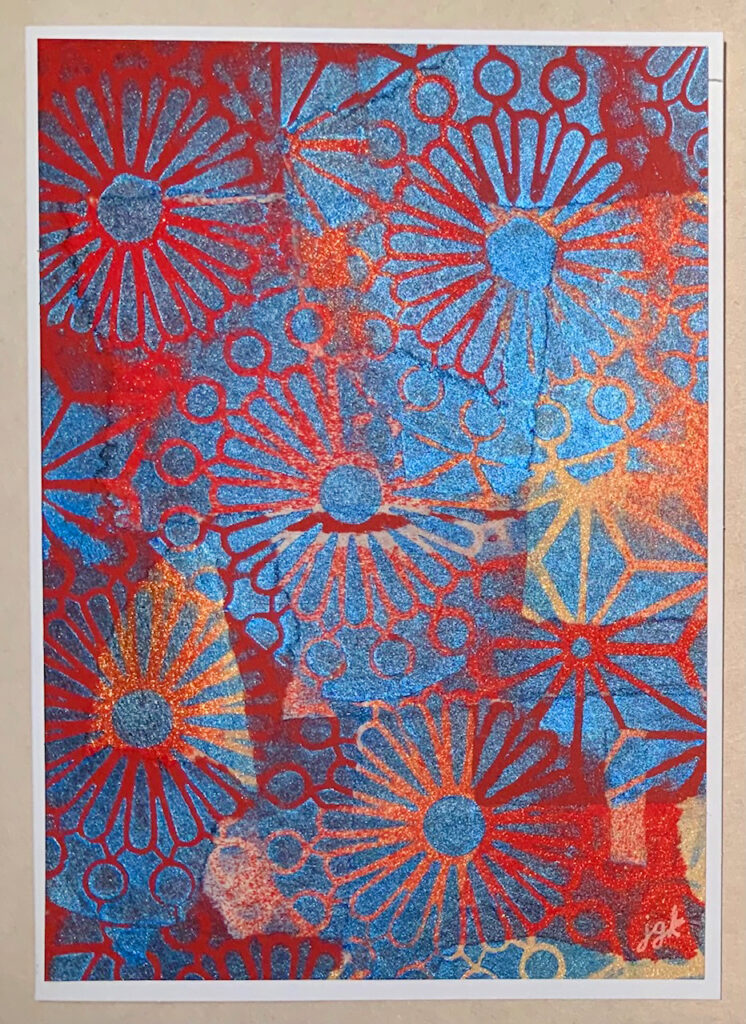 ---
Thanks for sharing Judi – love this method of starting with a little random collage. It's a great way to use up some of those painted papers and clean up sheets.
You can find all of my stencils in my Online Store. Here are some of the supplies that Judi used: