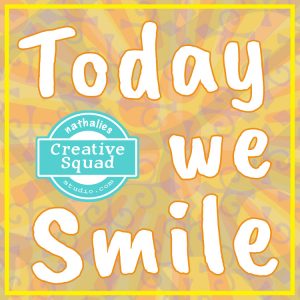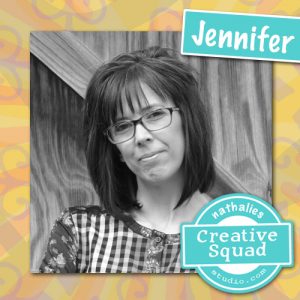 Hello from the Creative Squad and a post from Jennifer Gallagher to kick off February for us. Jennifer is using some of my Large Circle Jumble, Stroll Around the Block and My Home is My Castle rubber stamps for her charming piece on canvas. She was inspired by our theme this month: Today We Smile – They say smiling can lift our mood and maybe improve our overall health. Let's try it! Think about what makes you smile and share it with all of us. After all, smiles are also known to be contagious :)
---
This month the Creative Squad is looking at what makes each of us smile. We are pondering what makes us truly happy and reflecting that feeling into our projects. Well, for me, the answer will always be my family. Nothing makes me happier than being at home with them. We love to cook together, play board games, and watch movies. With that in mind, I've put together an adorable little project that reflects my love of home.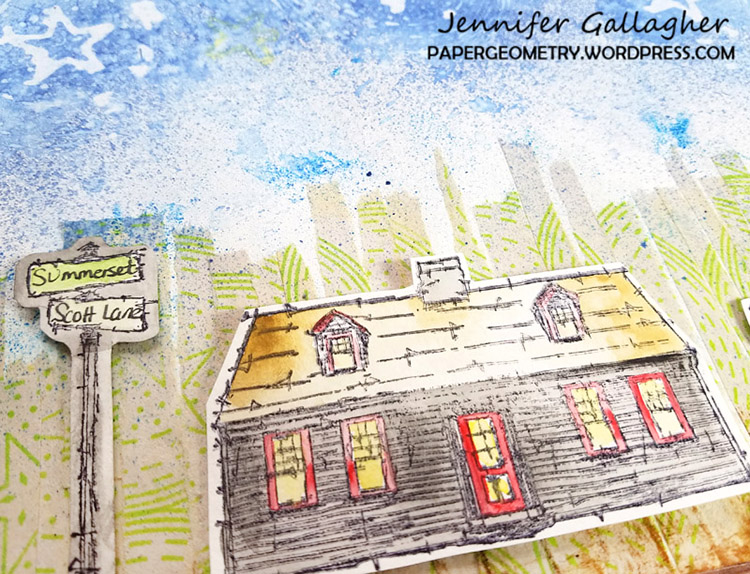 I started by stamping Nat's Circle Drive (positive) stamp onto a sheet of newsprint in vivid chartreuse archival ink. Next, I ripped the sheet of newsprint into strips and glued them onto my canvas pad to represent grass.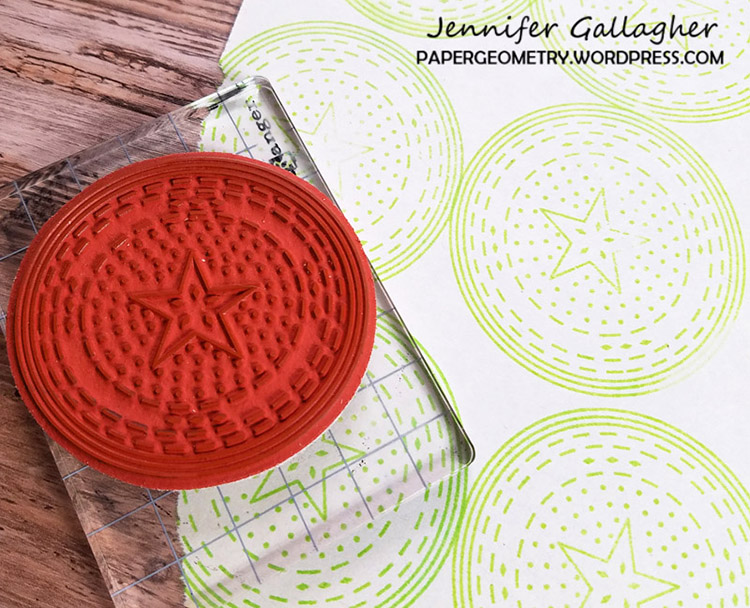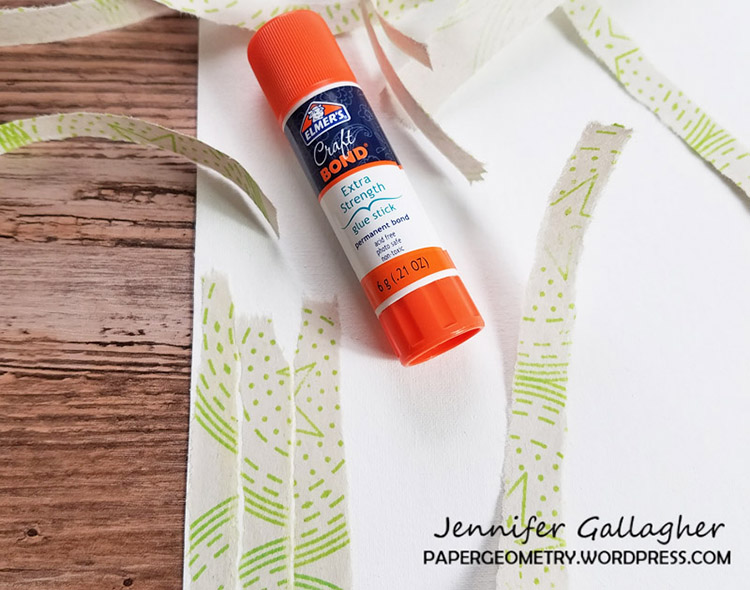 Then, I sprayed my canvas with dylusions periwinkle blue ink spray to represent sky. You can adjust the depth of color by adding more spray or dabbing with a wet paper towel.  Allow the ink spray to thoroughly dry. To add additional interest, I sprayed the Circle Drive stamp with a mist of water and pressed it into the blue ink spray in several spots and then dabbed the water up with a paper towel. It left behind the stamped design.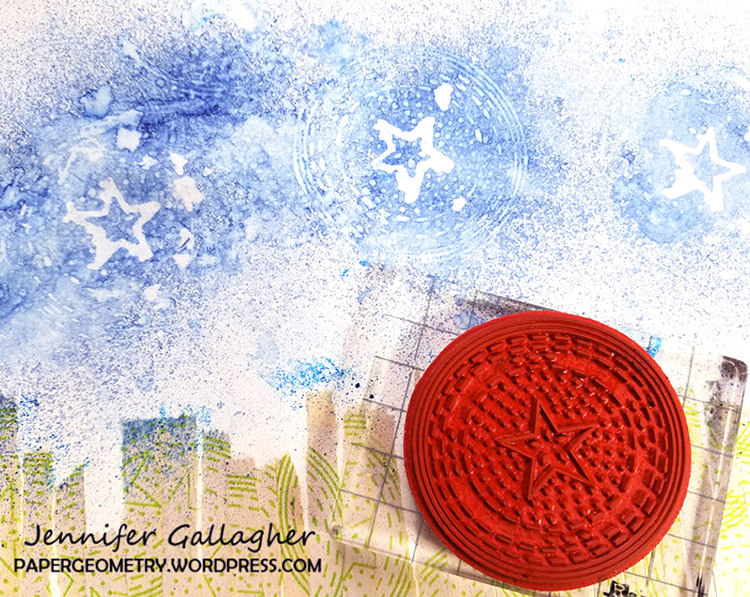 To add stars in the sky, I stamped Nat's Star Tag stamp with buttercup archival ink and pressed it around the canvas.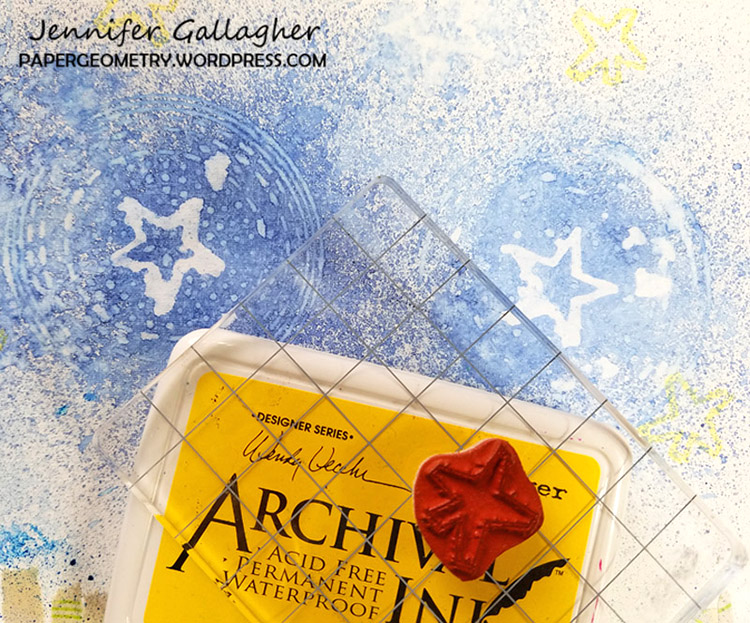 For interest around the grass, I rubbed a brown ink pad on the edge of the canvas pad.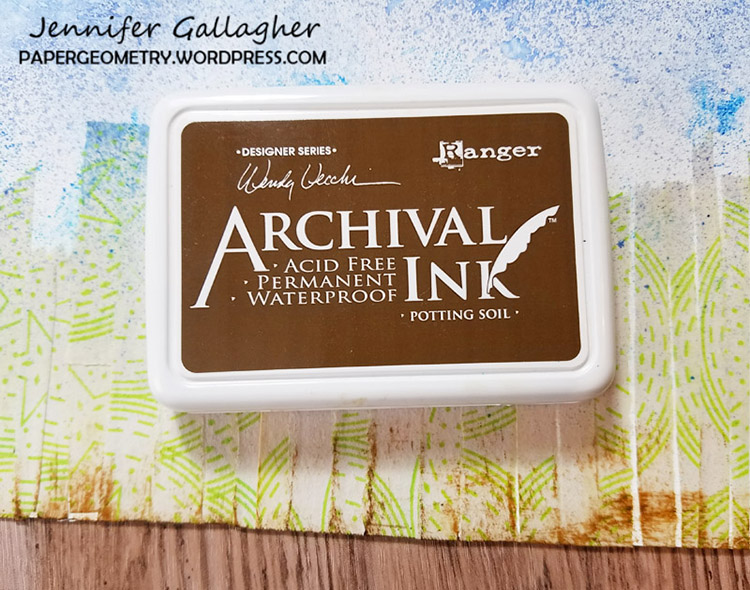 Next, I stamped Nat's Cape Cod stamp along with the Street Sign, Snail Mail mailbox and the My Home is My Castle sentiment stamps onto scrap watercolor paper with black archival ink. Then, I colored them in with a wet paint brush and scribble sticks.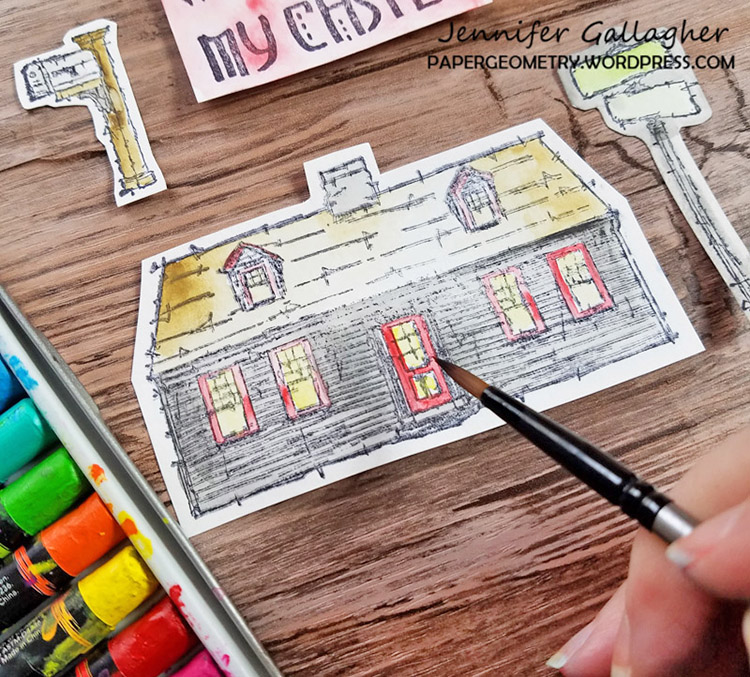 I cut each of the stamped images out and then mounted them onto the canvas pad with mounting tape.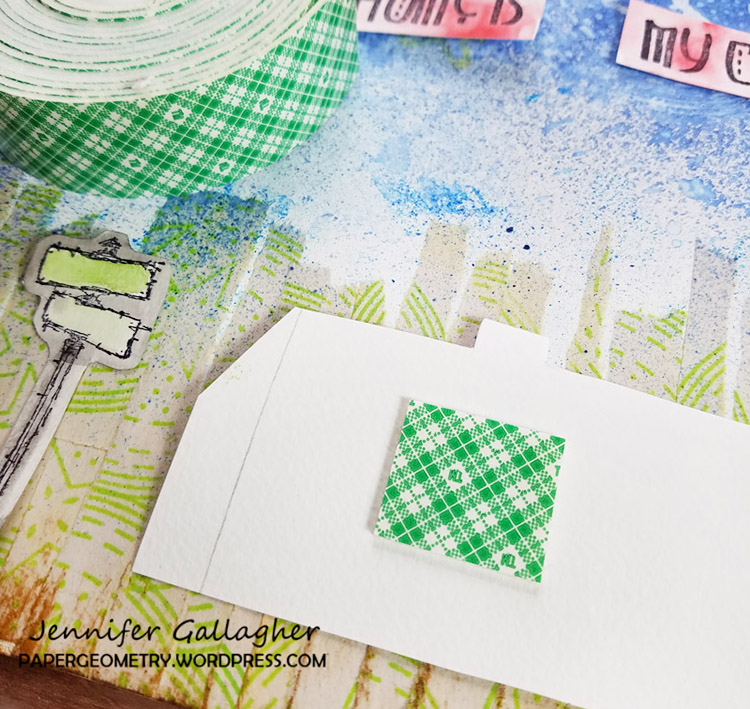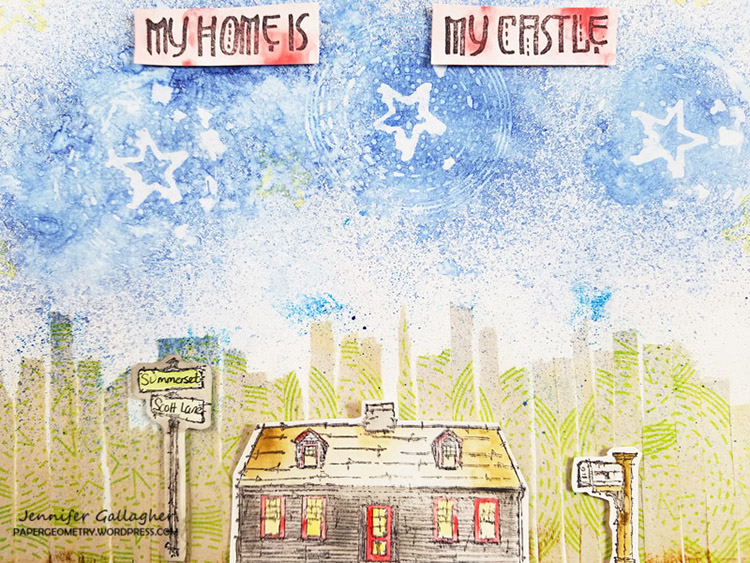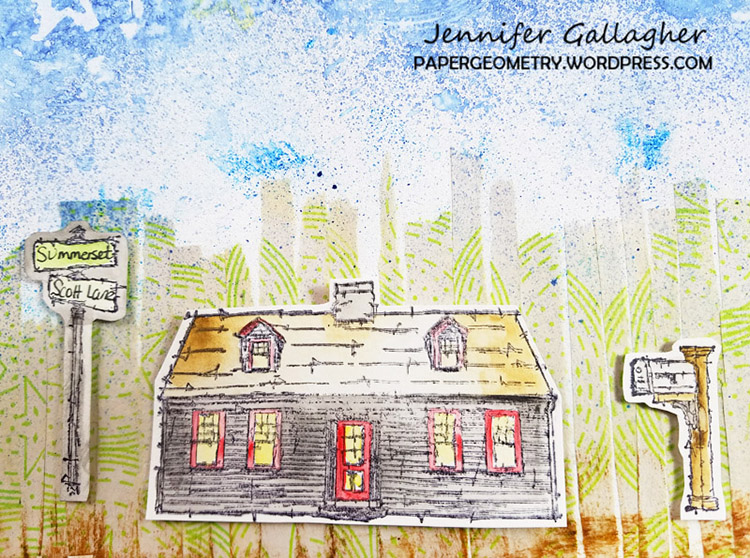 I hope this project has inspired you to break out your favorite n*Studio stamps and make something today that puts a smile on your face. Be sure to share your creations with Nat and the creative squad!
---
Thank you Jennifer for sharing with us what makes you smile and for showing us this gorgeous project. You can find my Rubber Stamps in my Online Shop and here are some of the other supplies that Jennifer used: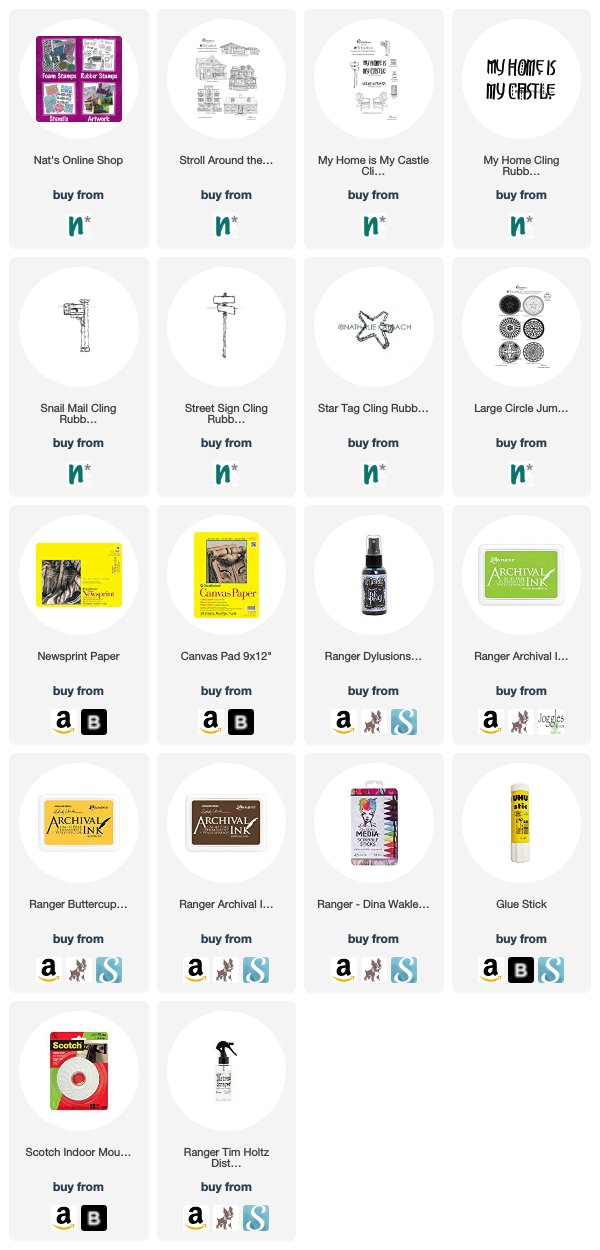 Feel inspired? Working on something yourself that you'd like to share?  I love to see how you interpret our monthly themes. Email me how you used my stencils and stamps with the theme and email me an image – I would love to share your projects in my next  "n*Spiration From Around the Globe".