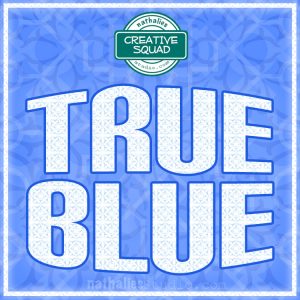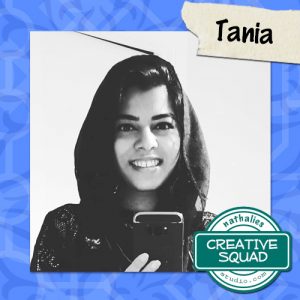 Happy Tuesday from my Creative Squad! Today we have a post from Tania Ahmed, sharing with us an awesome way to use my Star Struck stencil and Large Circle Jumble rubber stamps to decorate the cover of an art journal. Check out the video below to see Tania's technique. This month's theme is: True Blue – Blue is the color of honesty and serenity. It's calming and has even been shown to promote healing. It reminds us of the water and the sky. Let's slow things down this month and bask in the tranquility of the color blue.
---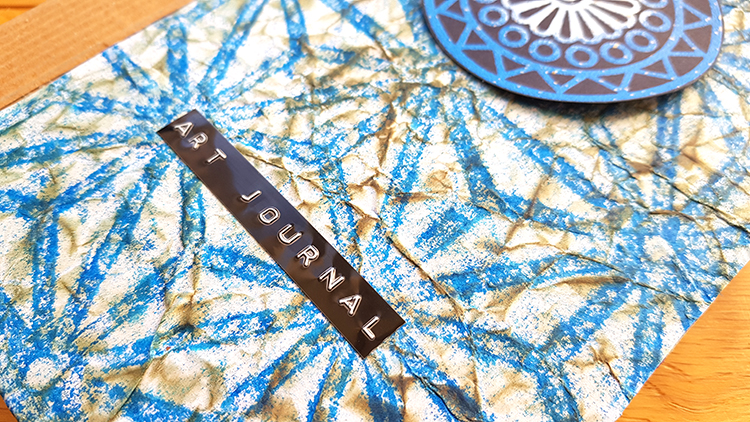 Our theme this month was True Blue, and for us to use any of Nat's new Stencil Girl designs which I had been looking forward to having a play with as soon as I saw the designs! Blue also happens to be one of my favourite colours and I use almost any excuse I can get to use it in my projects! :)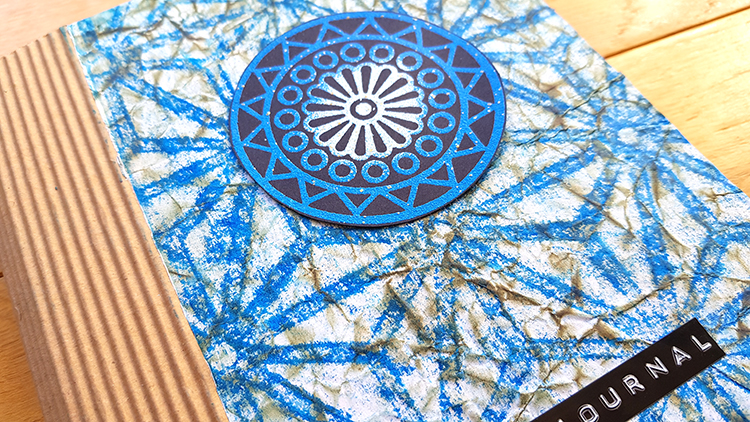 I had an art journal that I made last year in a workshop that I attended with Nat and her friend Birgit Koopsen which I still use to test new techniques. I still hadn't made a cover for it, so I decided that it was about time that I decorated it.
I made a video showing how I decorated my art journal cover:

When I saw the Star Struck Stencil, I was immediately reminded of Japanese fabric and I knew that I wanted to create a print which looked like vintage cloth. I had an image of furoshiki wrapping (Japanese art of wrapping gifts and parcels with fabric) in mind and I set out to see how I could create a project as an homage to the technique.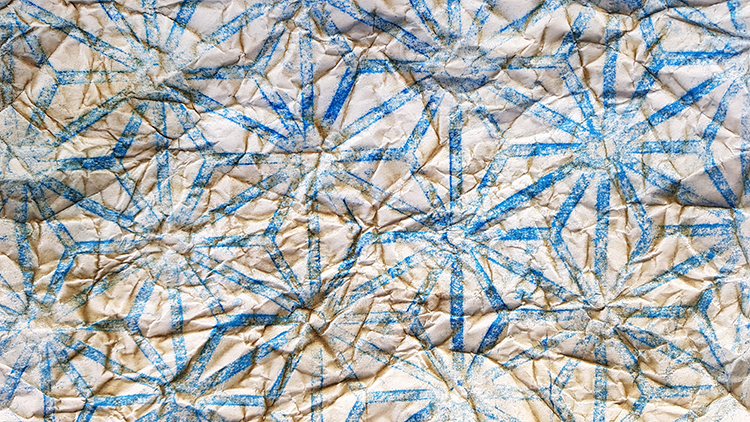 I started by taping down a sheet of printer paper to the stencil and created a rubbing of the stencil using Faber Castell Gelatos. You can create rubbings using pencils, pastels, crayons, anything that you have in your stash! Experiment with different pressures and papers to see what effects you can get. I tried the technique on printer paper, cartridge paper and thick cardstock. The thinner the paper, the better impression you will get!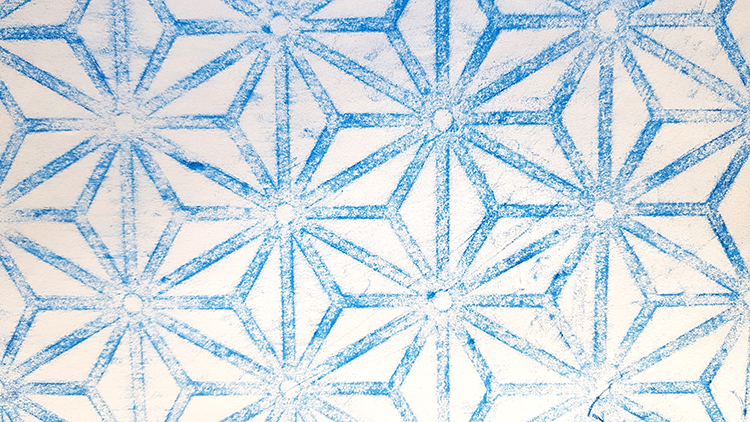 Printer paper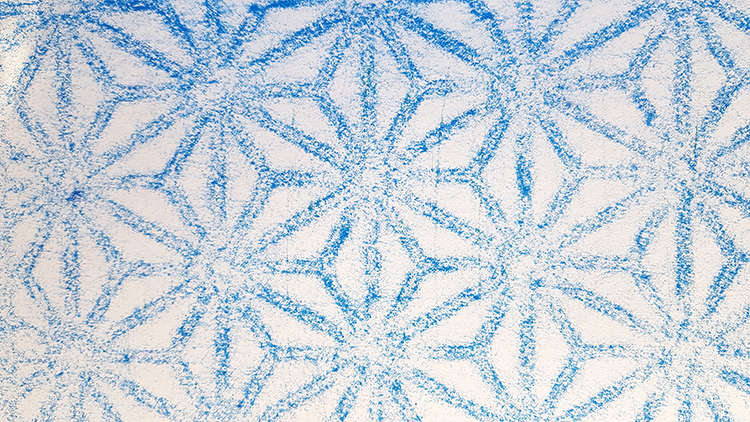 Cartridge paper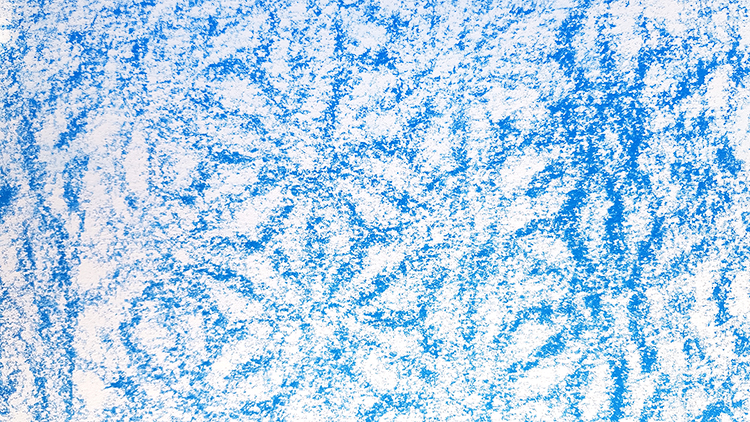 Heavy cardstock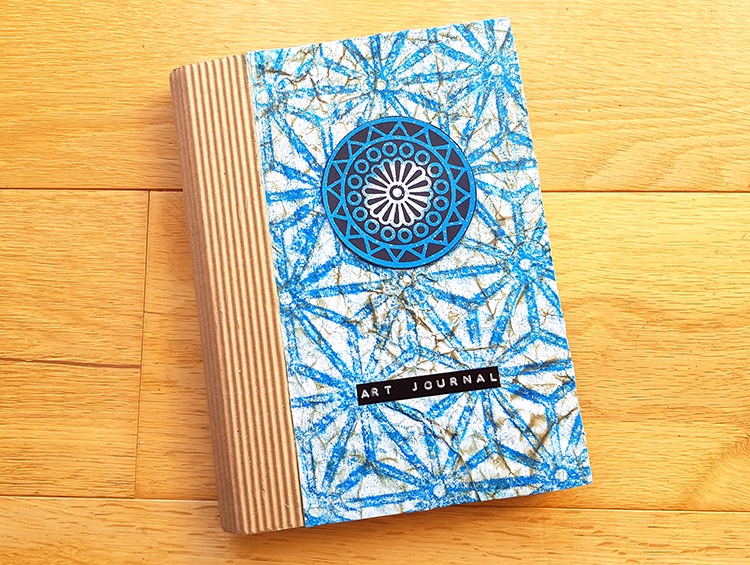 Thank you so much for watching and reading and have a great day!
---
Thank you Tania! I loved watching how the stencil rubbing transformed – it really does remind me of the textiles I saw in Japan. You can find my Star Struck stencil and Valley Road stamp in my Online Shop. Here are some of the other products that Tania used:
Feel inspired? Working on something yourself that you'd like to share?  I love to see how you interpret our monthly themes. Email me how you used my stencils and stamps with the theme and email me an image – I would love to share your projects in my next  "n*Spiration From Around the Globe".
SaveSave