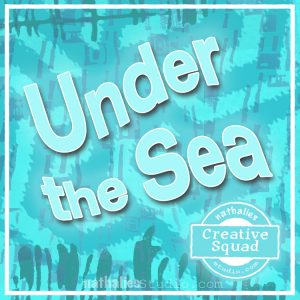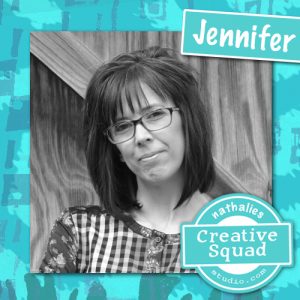 Hello from my Creative Squad! Today we are kicking off a new theme with a geometric homage to the sea from Jennifer Gallagher. Jennifer is using my Hamburg stencil, one of my Hex foam stamps, and my Groovy foam stamp, along with our theme: Under the Sea – There is something so fascinating about water. We love being in it, floating on it, relaxing next to it, and it remains one of the last frontiers here on the planet. Create something that is an ode to the sea.
---
This month the creative squad is inspired by everything under the sea. The ocean is a beautiful and peaceful place. I love the heat of the sun, the cool breeze flowing off the water, and the serenity of the waves lapping against the shore. I was inspired to bring you the feel of the ocean in my favorite geometric style. I've created a really pretty art journal page for you so let's get started.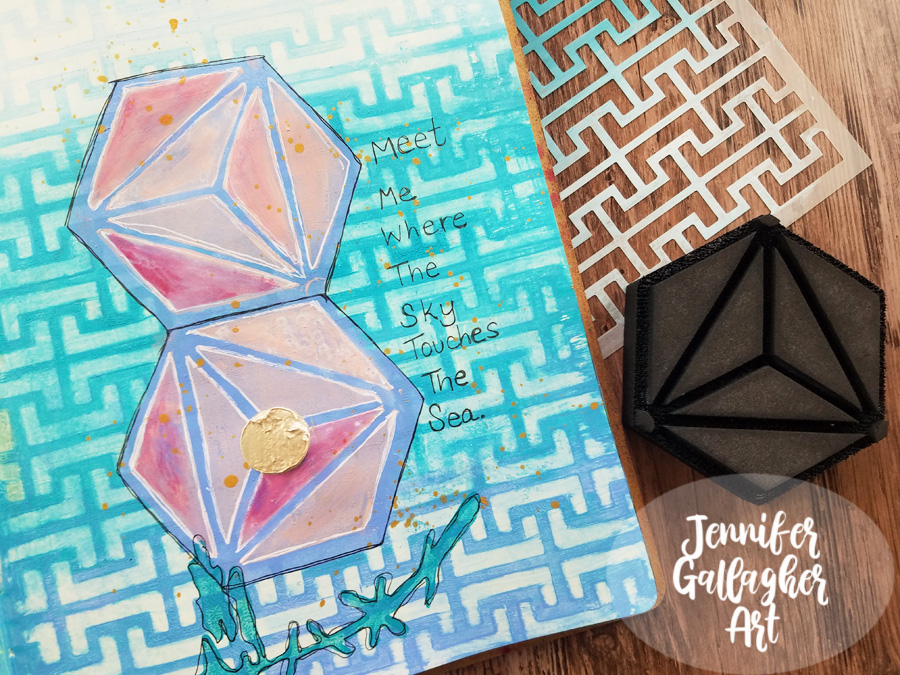 First, I prepped a page in my Dylusions journal with a coat of clear gesso. Then, I started the page by laying down a background in a gradient using Nat's Hamburg stencil to give the impression of geometric waves. I laid down dots of acrylic paint down the center of the page to create a gradient of color. I used titanium white, cobalt teal hue, and light blue violet. Using a large brush I swiped back and forth across the page starting with the white and working my way down.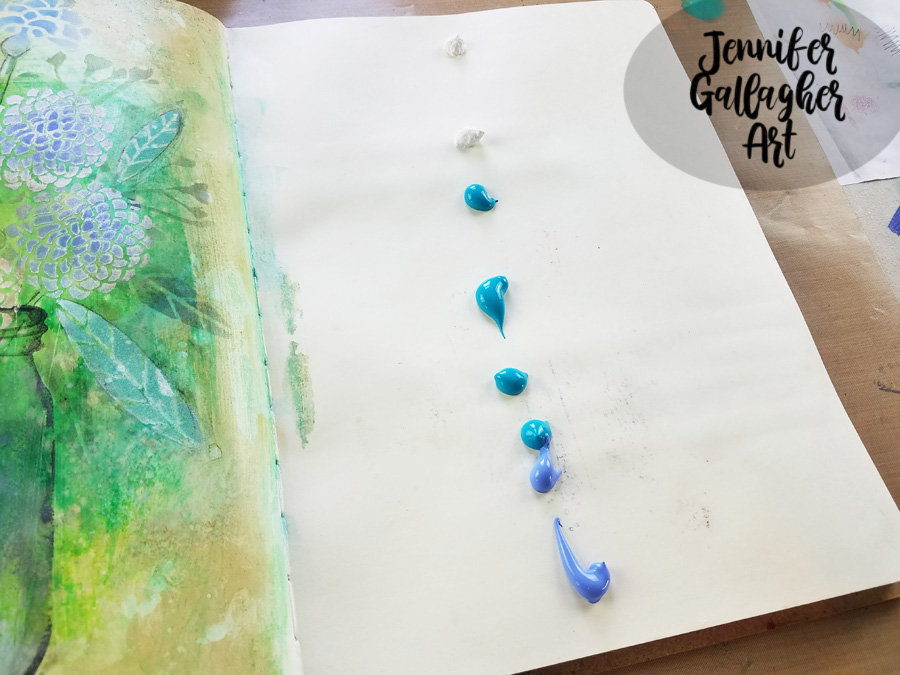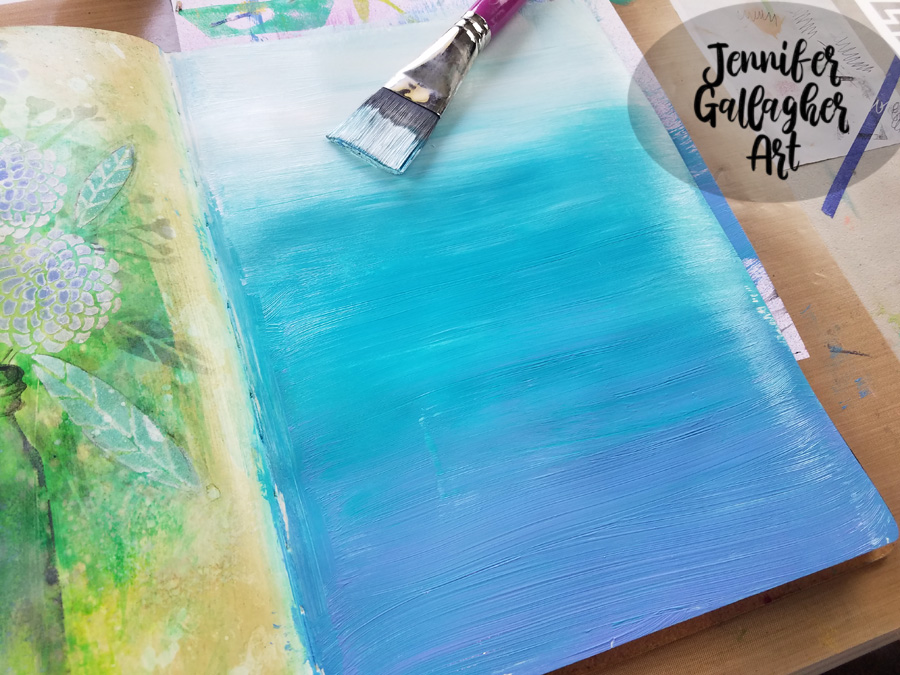 Next, I laid down Nat's Hamburg stencil over the paint. You want to move quickly with this process as acrylic paint can dry rather quickly. While the paint was wet I removed paint through the stencil with a baby wipe.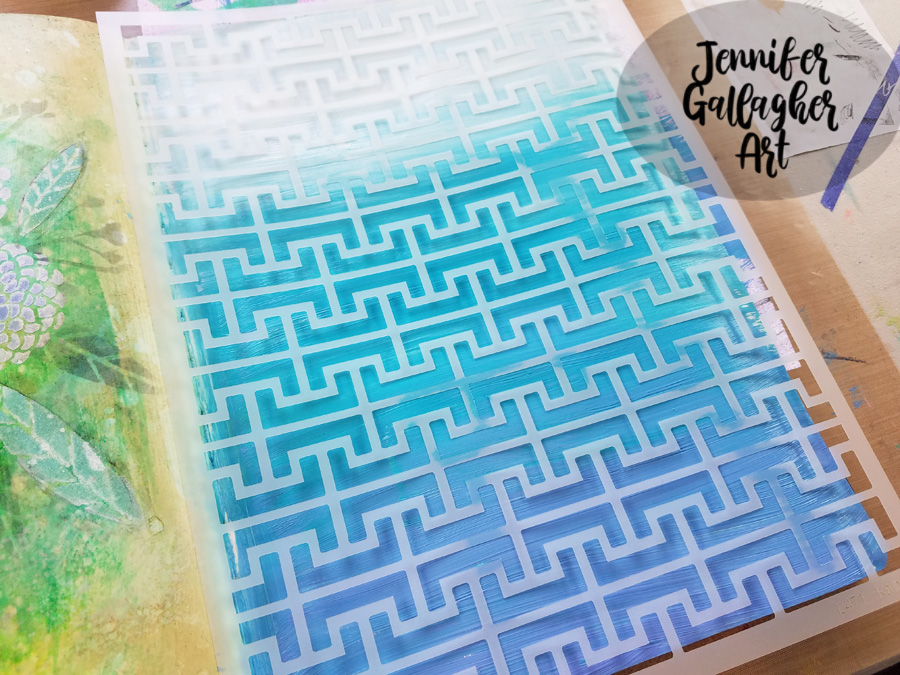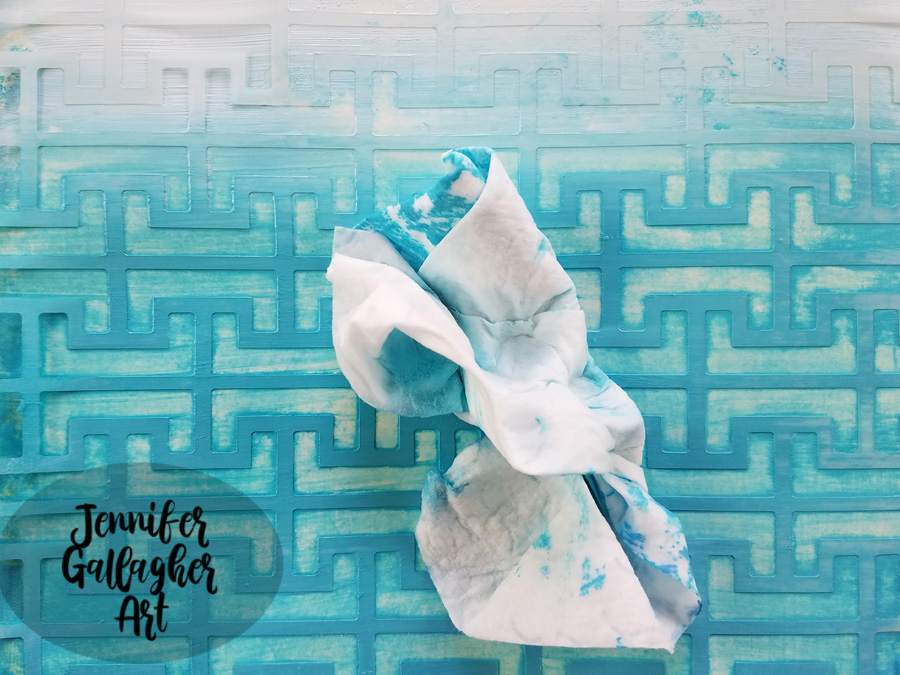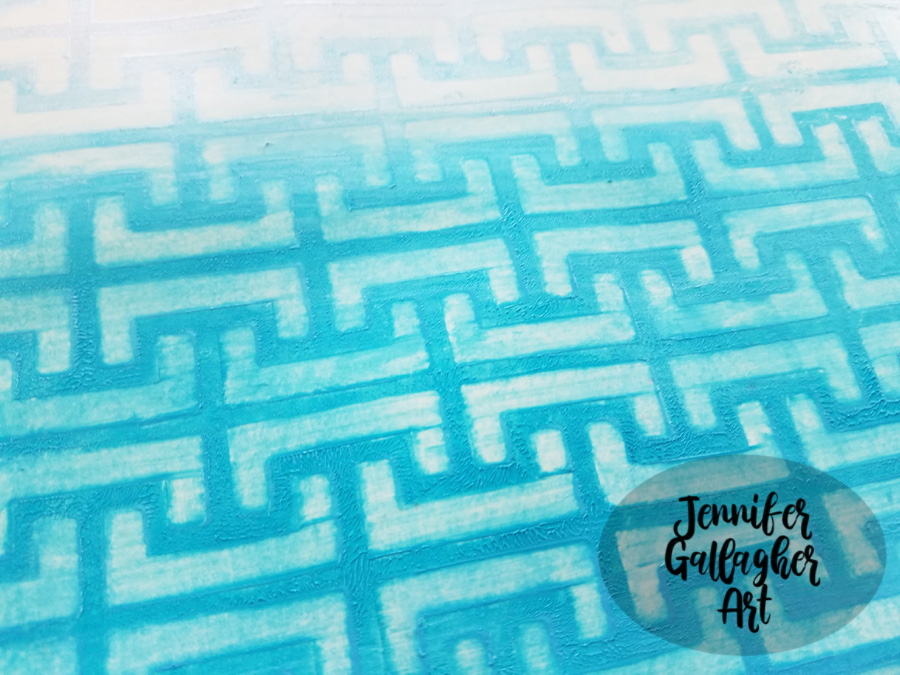 My focal image is a clam with a pearl inside. So, first I applied light blue violet paint to the back side of Nat's Diamond Hex artfoamie. I then pressed it onto the page as the top piece of my open clam shell. I then repeated the process, connecting the bottom of the shell to the top.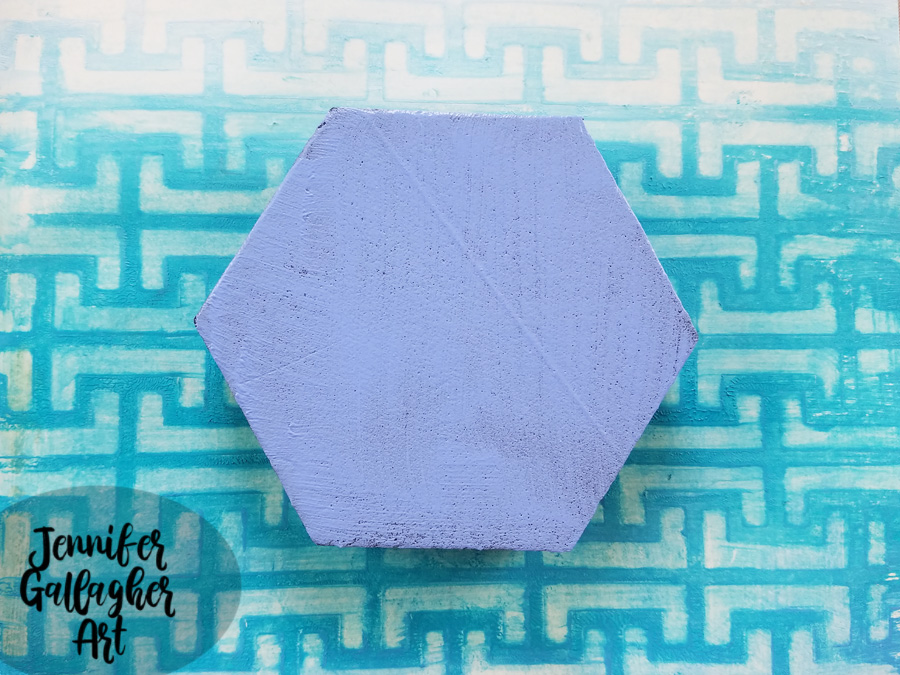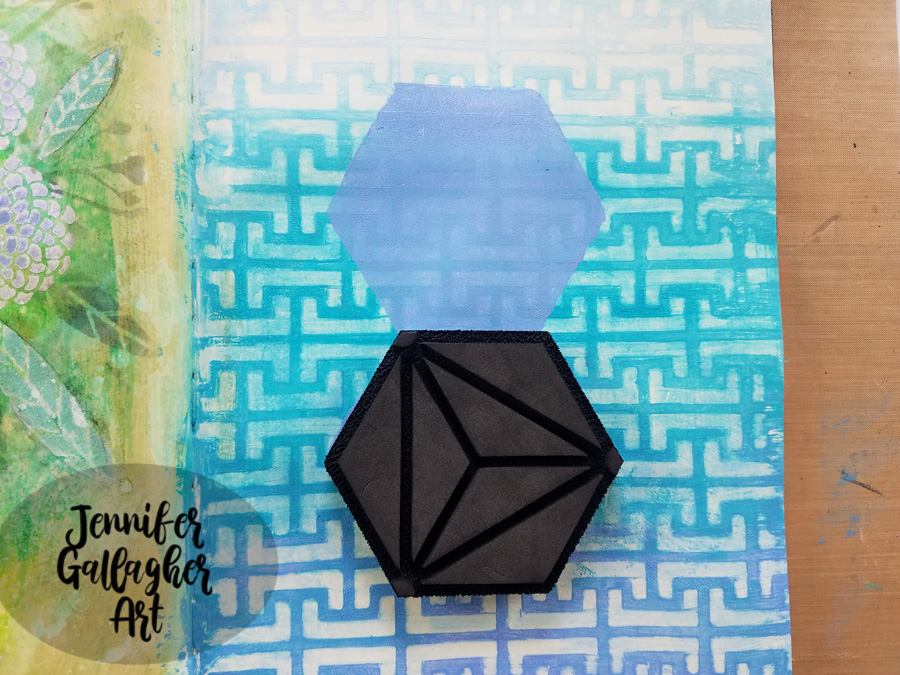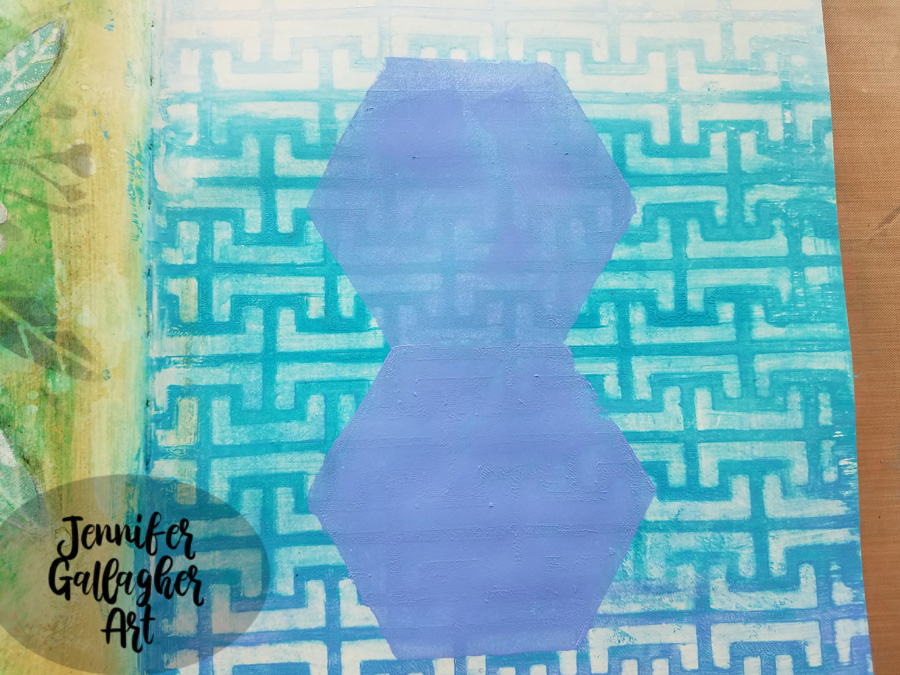 After the shell pieces have thoroughly dried, I applied Portrait Pink acrylic paint for the right side of the artfoamie and pressed the design onto the top and bottom of my clam shell.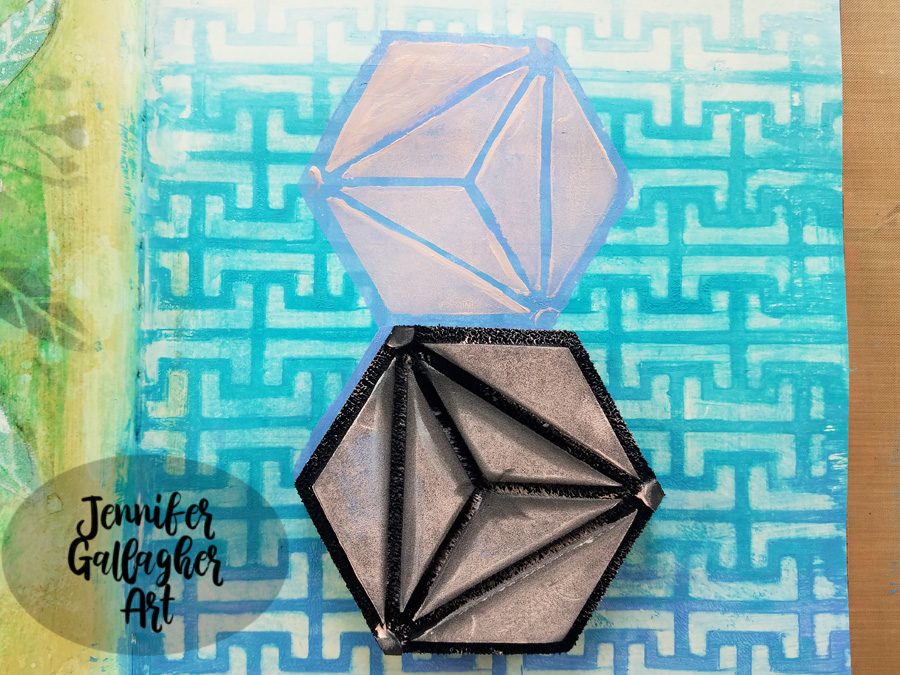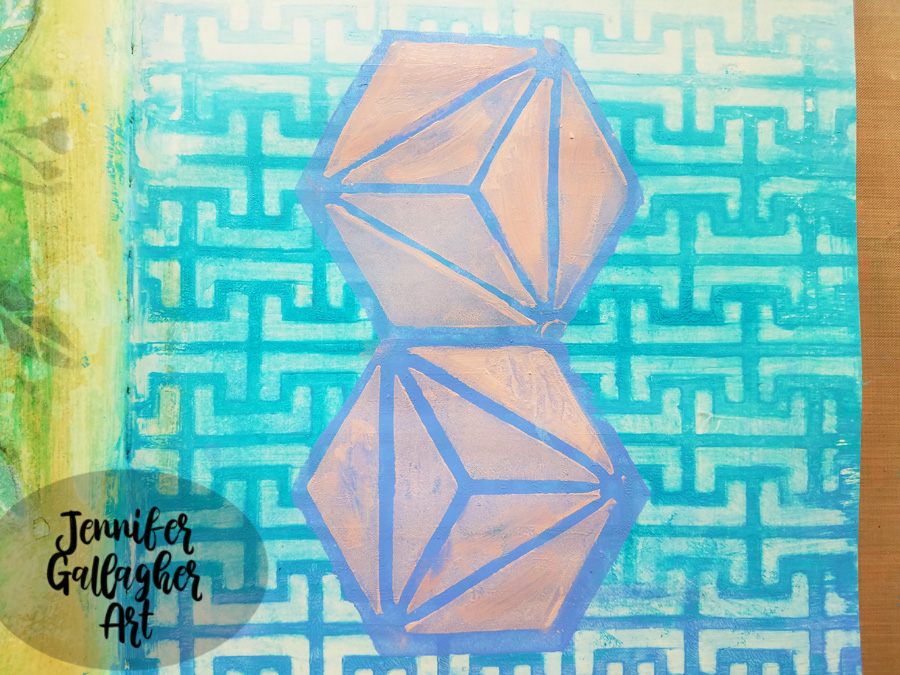 I added a spritz of Marabu Art Spray in gold for a little sparkle. I also used Nat's Groovy artfoamie with cobalt teal hue acrylic paint for a little touch of seaweed.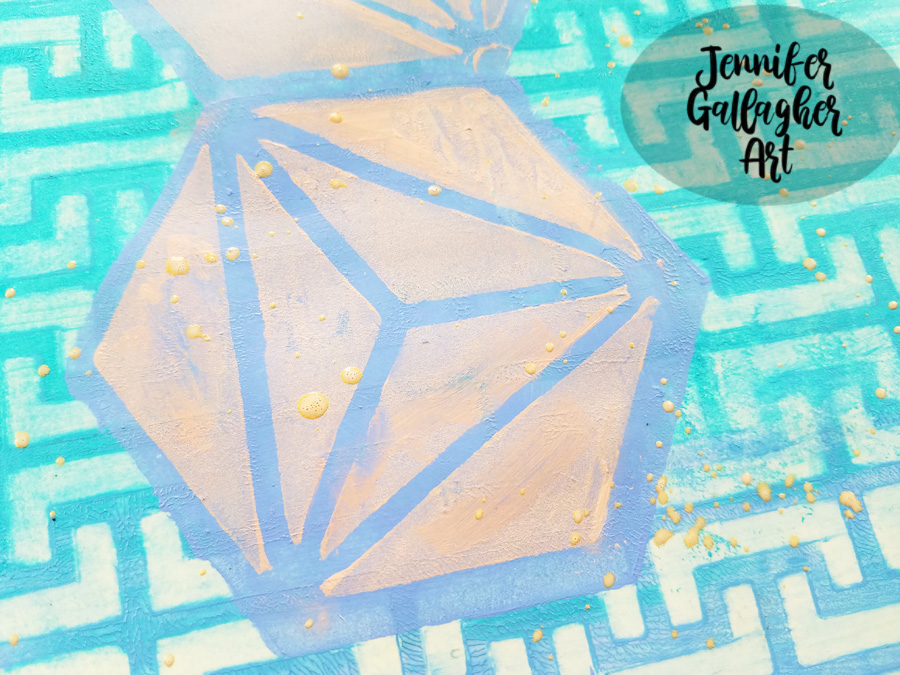 Next, I added some simple touches to pump up the visual volume. I added a little Marabu Art Crayon in pomegranate with a wet brush so the pink wouldn't look so flat. I also doodled around with a black and white gelly roll pen.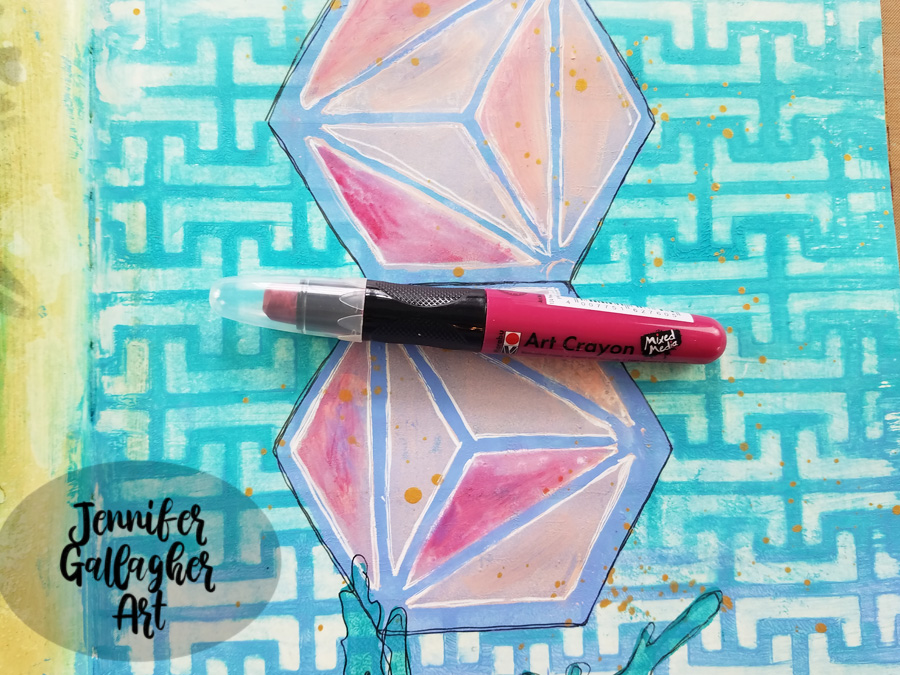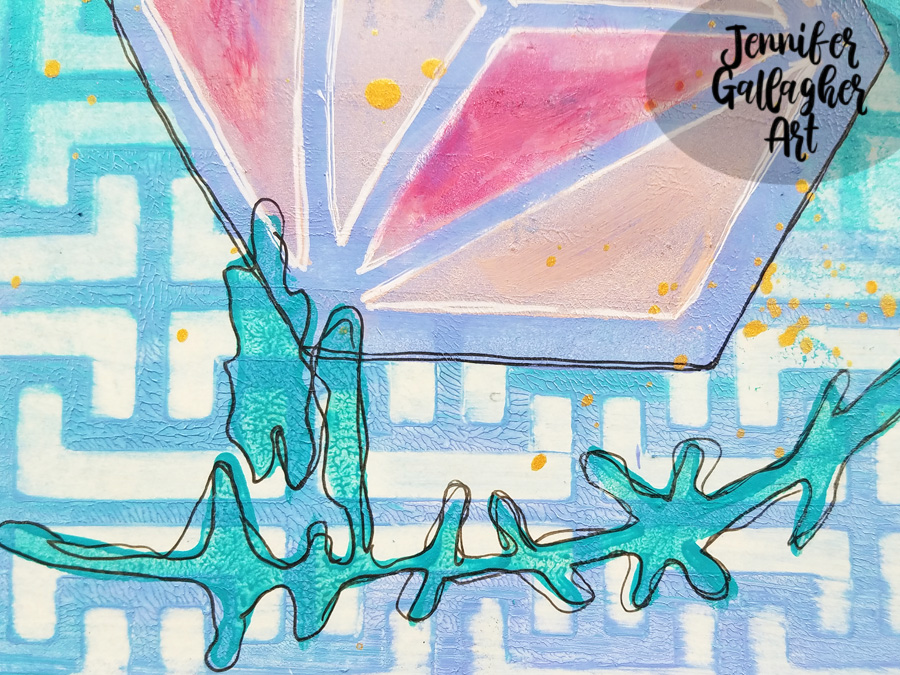 The final touches include a quote about the sea and a pretty pearl to sit inside our clam shell. Using a gelly roll pen, I wrote a nice sentiment in my own handwriting. Don't be afraid to write in your own handwriting! Next, I applied some Champagne Mist Decofoil Metallix Gel in a circle inside the bottom shell.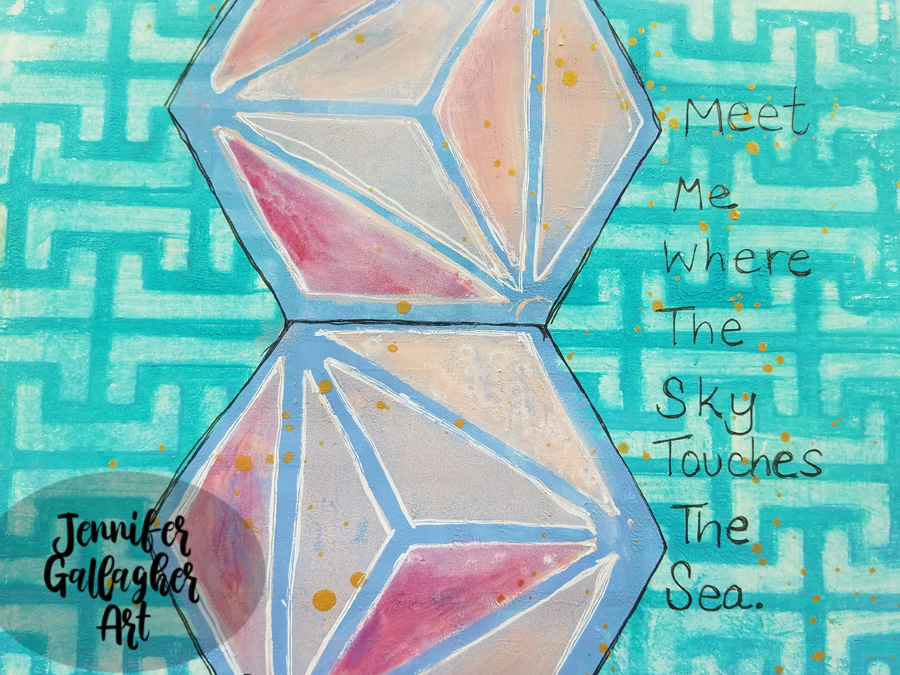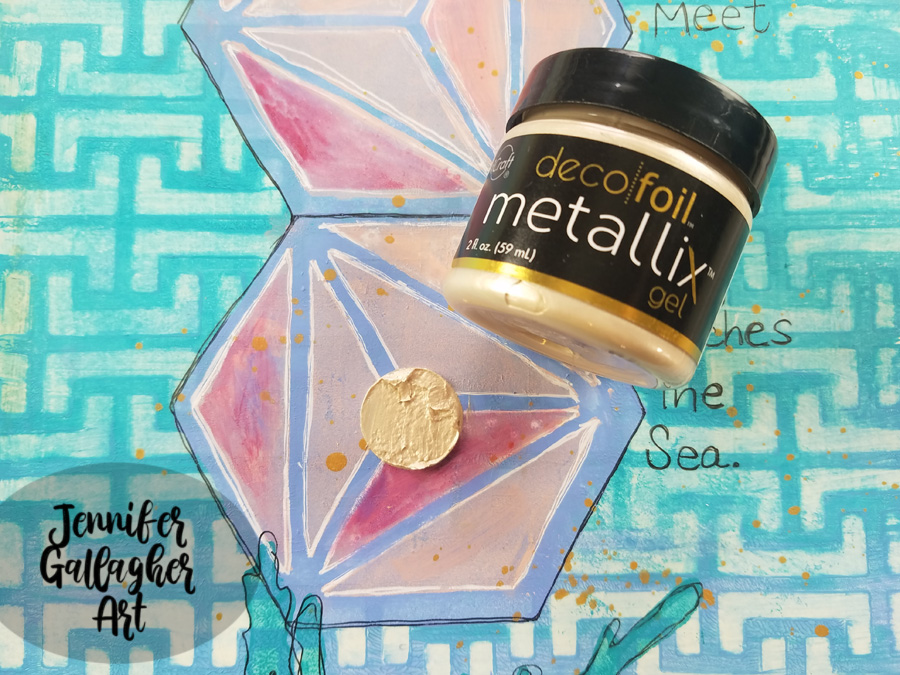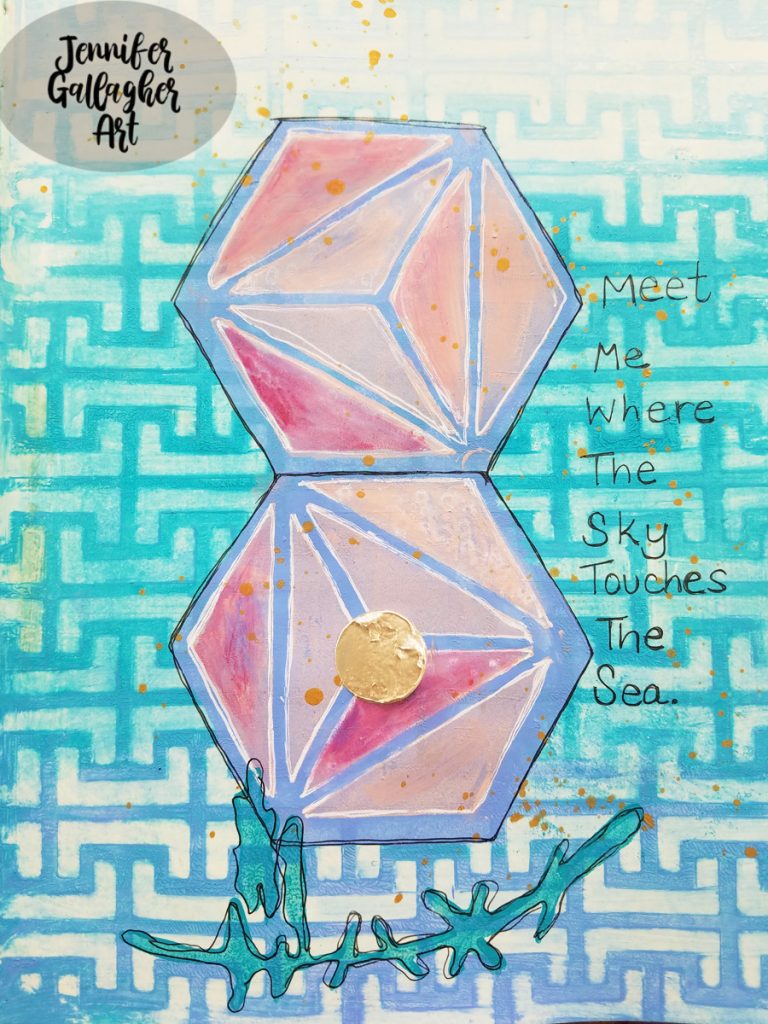 I really love how you can use the backs of your artfoamies as a base for color to build your design off of. I hope you have enjoyed this tutorial. Be sure to play along with our theme each month.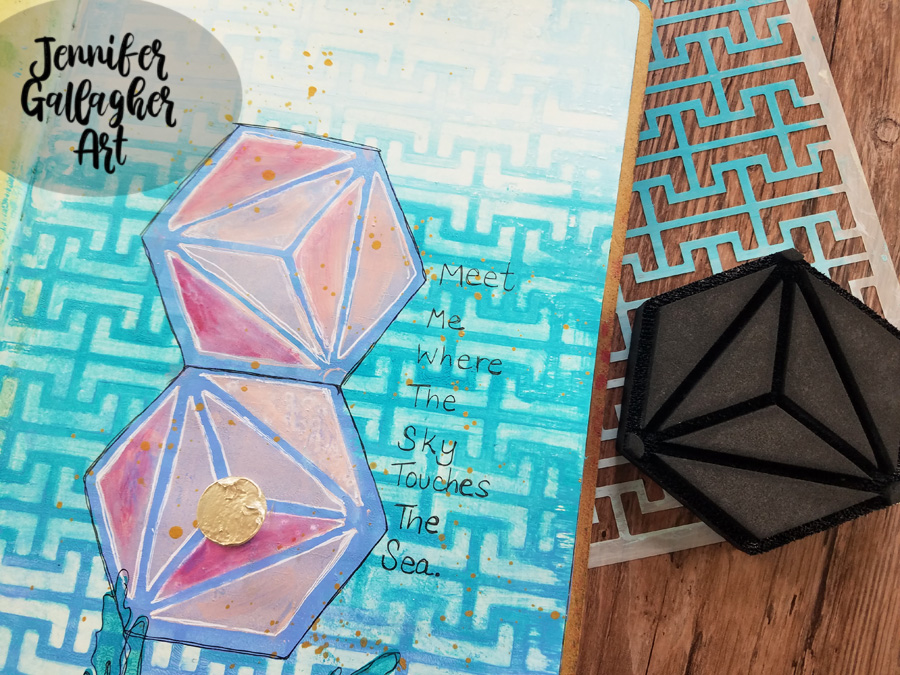 ---
Thank you Jennifer – love the idea of a geometric seascape – it's so in keeping with your style!
Give it a try: you can find all my Stencils and Foam Stamps in my Online Shop and here are some of the other supplies Jennifer used: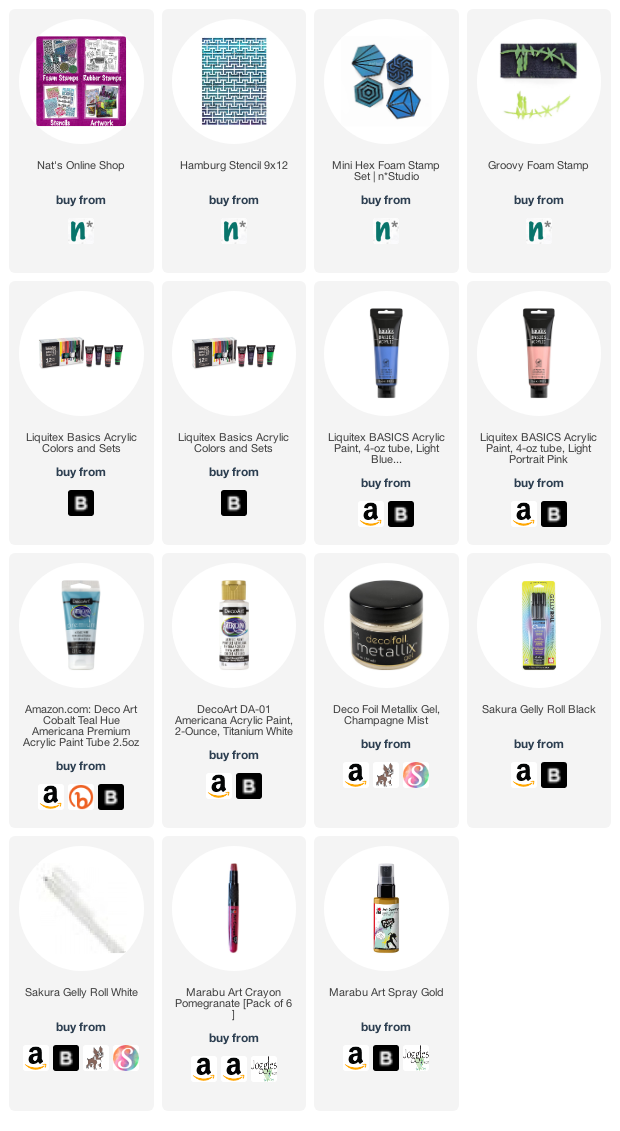 Feel inspired? Working on something yourself that you'd like to share?  I love to see how you interpret our monthly themes. Email me how you used my stencils and stamps with the theme and email me an image – I would love to share your projects in my next  "n*Spiration From Around the Globe".