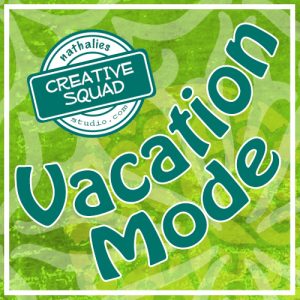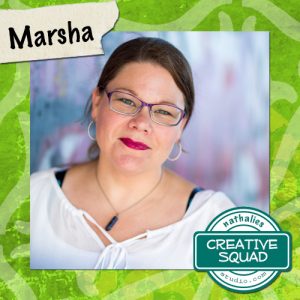 Hello from the Creative Squad and a big farewell hug to stellar squad member Marsha Valk! This will be her last post with us and we thank her so much for all the inspiring, creative, and amazing projects that she has made for us. She has been on the Creative Squad since the very beginning and has always gone above and beyond with her posts and her unique way of using my stamps and stencils. We wish her all the best as her Artful Adventure continues :) So for her last post, Marsha brings us a suite of prints celebrating patterns with my Downtown foam stamp set and my Mini Chicago foam stamp set and inspired by our theme: Vacation Mode – Here in the Northern Hemisphere, we are slogging through winter with only one thing on our minds – vacation! Whether it's Spring Break, a weekend getaway, or an hour with a good book, everyone needs an escape to Vacation Mode now and again.
---
Vacation Mode to me means: Slowing down. Reading a lot. Perhaps doing some sketching (but only if I feel like it). Eating yummy food. Seeing the sights and visiting at least one museum. Enjoying the sun! It has been a while since my last vacation abroad.
Much like Nat does on her travels, when I'm on vacation I observe and photograph lots. And because many of Nat's ArtFoamies are inspired by her travels, I thought about my last vacation and had a look at the photos I took.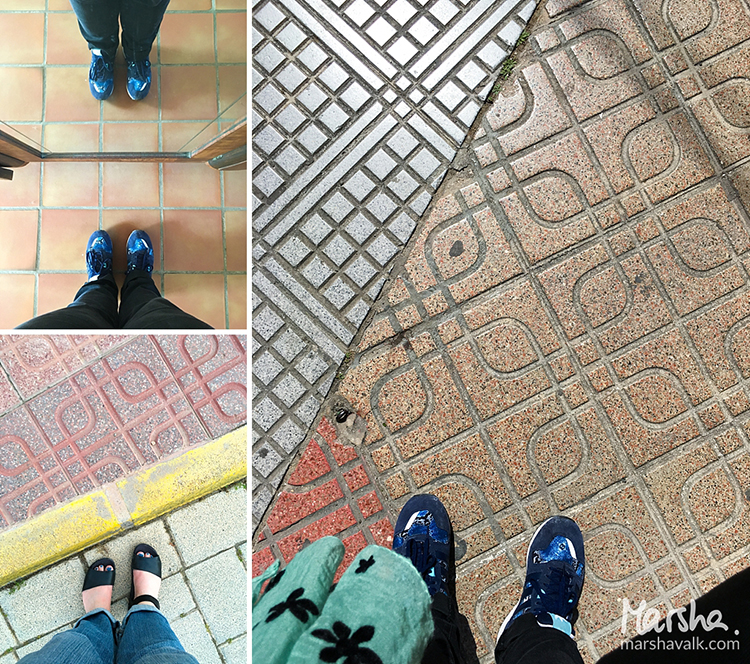 Among them I found three of my feet. I always take 'fromwhereIstand' / 'Ihavethisthingwithfloors' type photos wherever I go. In fact, I remember taking pictures of my feet in foreign places well before hashtags and even before digital photography!
Nat's positive/negative ArtFoamies always remind me of pavement and flooring, so that's how I came up with the idea of recreating my #fwis pictures with collage.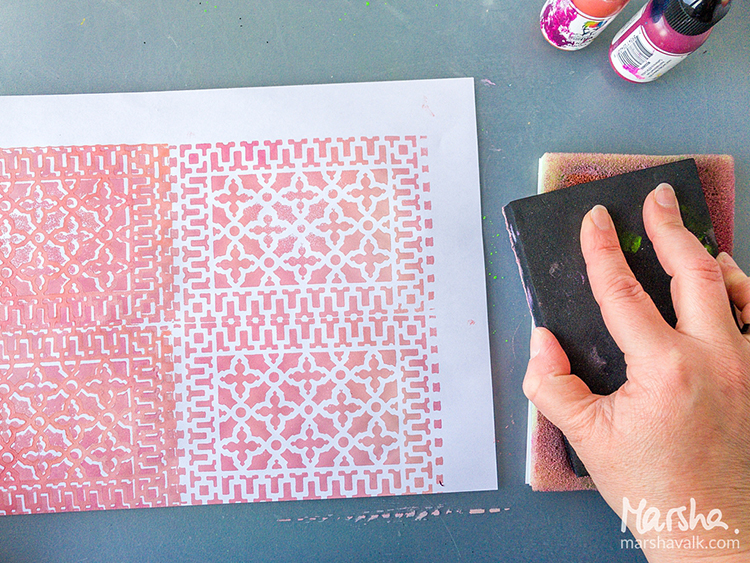 I started creating the pavement with the Downtown Positive and Negative Foam Stamp and the Mini Chicago Positive and Negative Foam Stamp Set.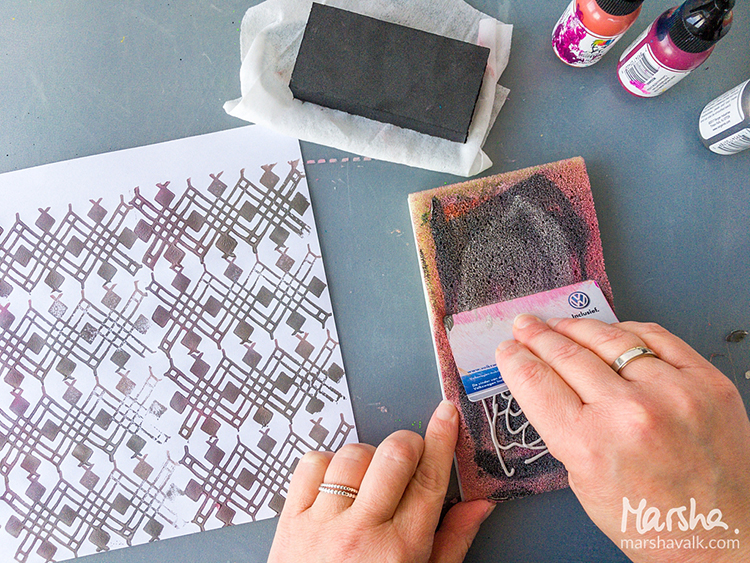 Because I'm not very fond of cleaning, I only used one Stamp Buddy and mixed my paint colours directly on there using an old plastic card.
For a lighter shade I added more white, and when I switched stamps, I added more grey. I stamped on regular printer paper because it's nice and thin for collage.
I cleaned the ArtFoamies with a baby wipe in between stamping, and I rinsed them with water once I was done stamping altogether.
Once the prints were dry, I cut them into the shapes of the pavement in the photos, using the pictures as my guide. I adhered the shapes to heavyweight cardstock cut to 4.1" x 5.8" (A6) sized pieces.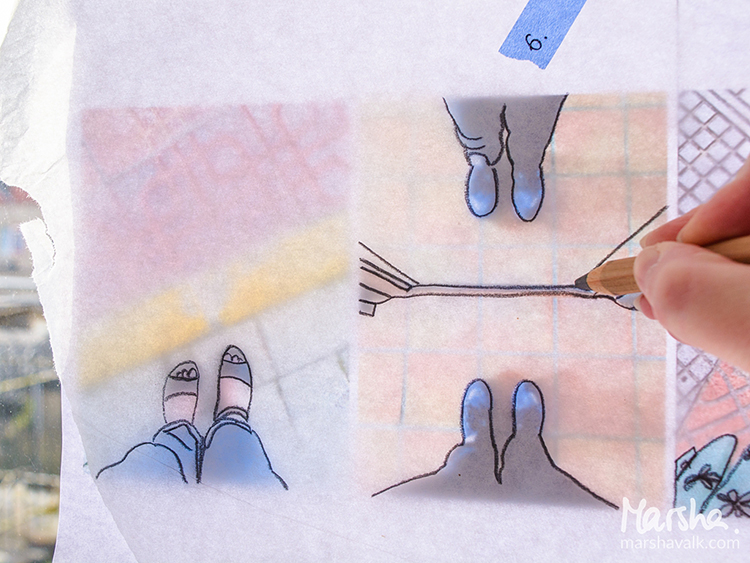 I traced my feet and any relevant details in the photographs onto tissue paper to transfer them onto the collaged pieces.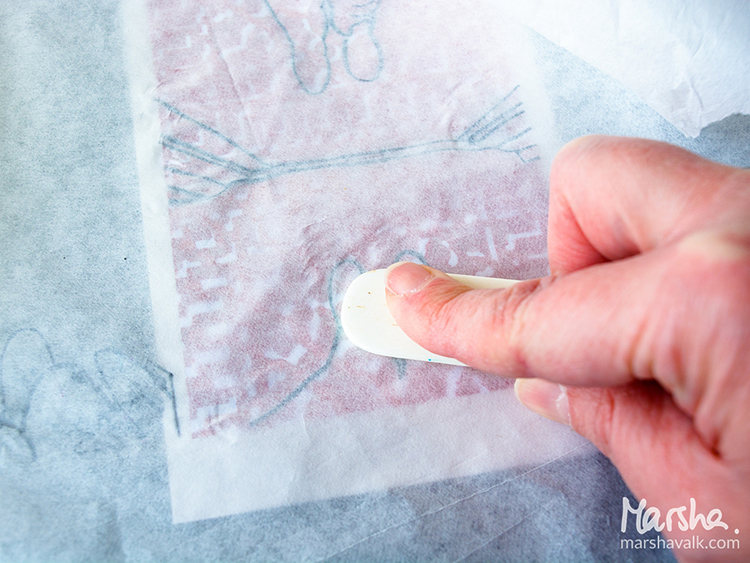 I placed the tissue paper pencil side down on top of the collage and then burnished the pencil lines with a bone folder.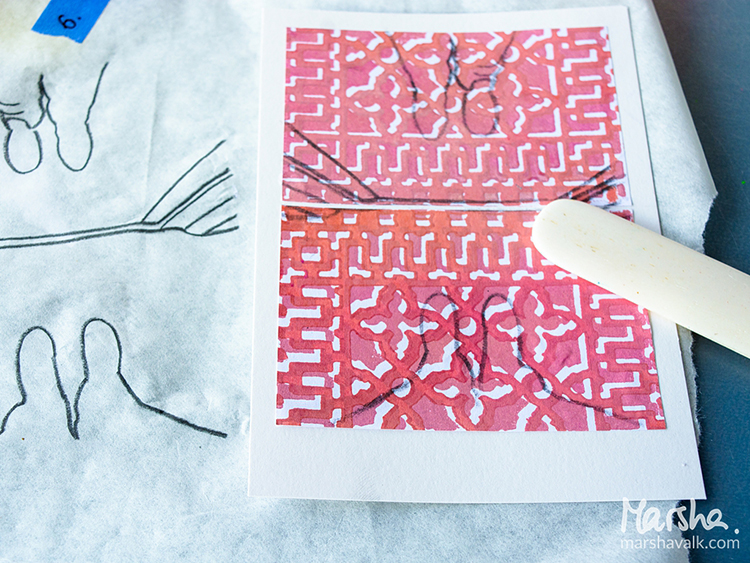 Then I used acrylic paint and paint markers to colour inside of the pencil lines and pastel pencils, Stabilo All pencil and a brush pen to add some shadows and depth.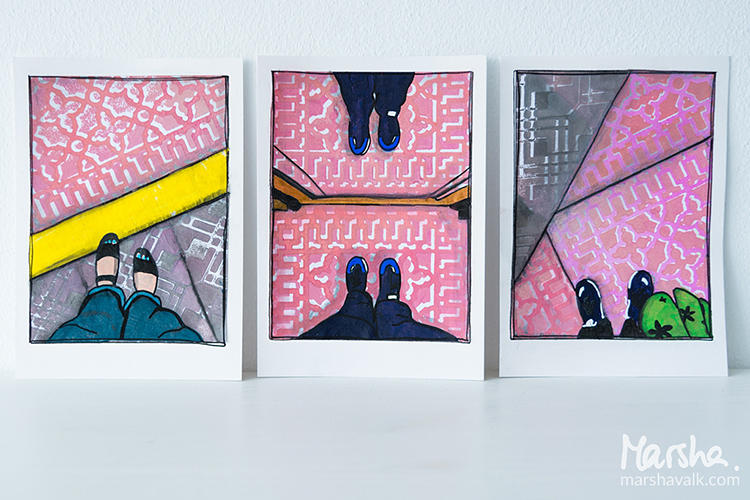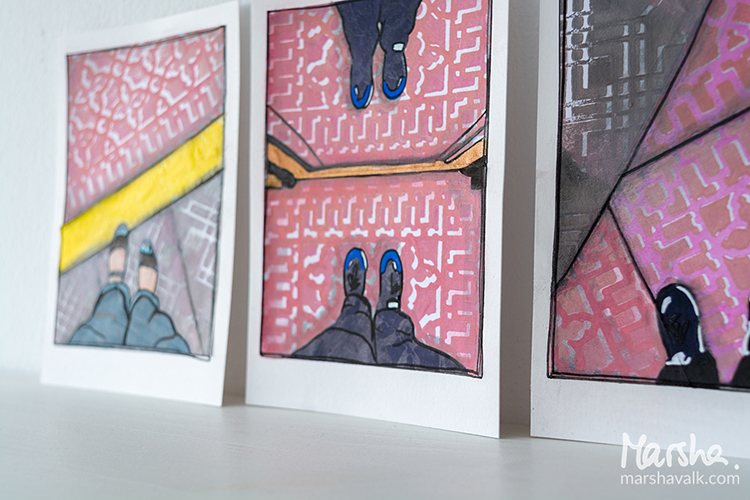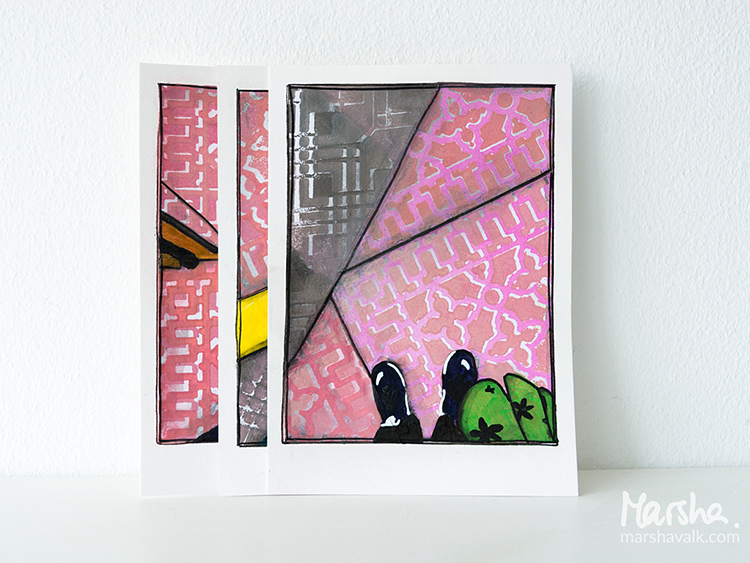 ---
Thank you Marsha!!! These are just so cool – almost like the drawings from a comic book :) Here are some of the supplies that Marsha used:


Feel inspired? Working on something yourself that you'd like to share?  I love to see how you interpret our monthly themes. Email me how you used my stencils and stamps with the theme and email me an image – I would love to share your projects in my next  "n*Spiration From Around the Globe".