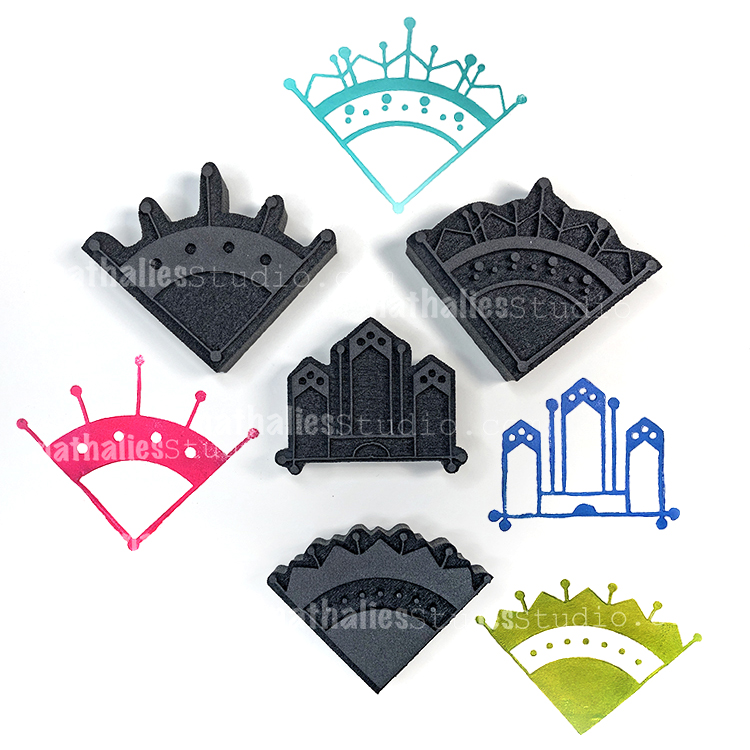 I'm happy to announce this nice new set of Artfoamies that I designed: Mini Motifs Foam Stamp Set. It is now available HERE in my shop.
Each of the 4 Mini Motifs stamps in the set is inspired by some of the designs on an old fireplace in my home. I love the idea of drawing inspiration from this bit of history and thinking about the craftsman who carved the designs so long ago.
The triangle shaped ones are fantastic for layering up. I also discovered that they work great with the Mini Motifs Rubber Stamp Set!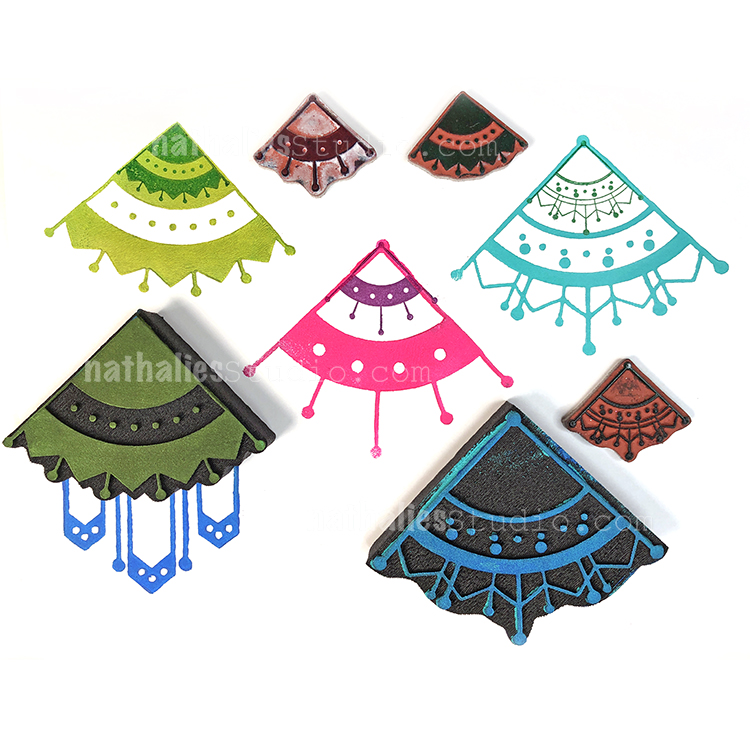 You can find my new Mini Motifs Foam Stamp Set HERE in my shop. Enjoy!!!