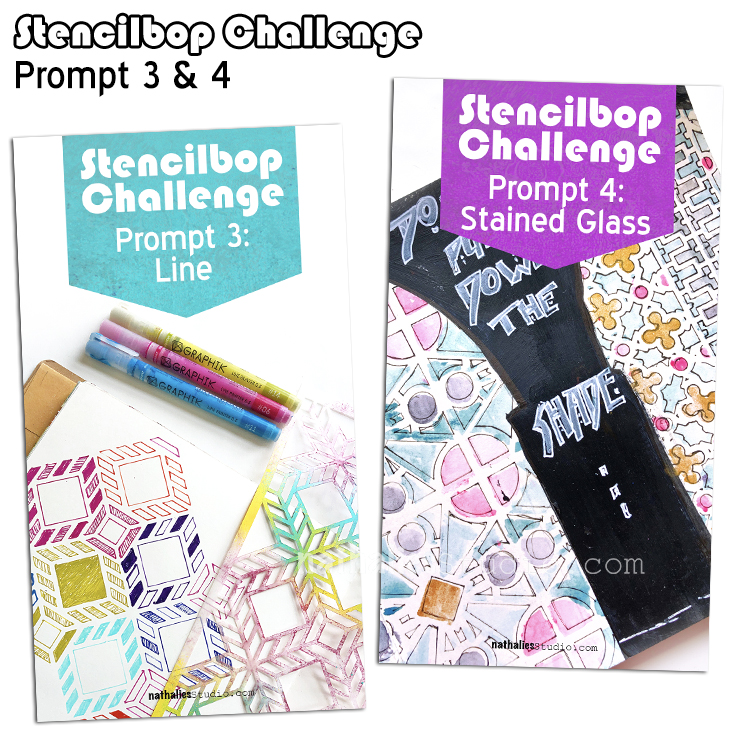 Here is an overview of Prompts 3-4: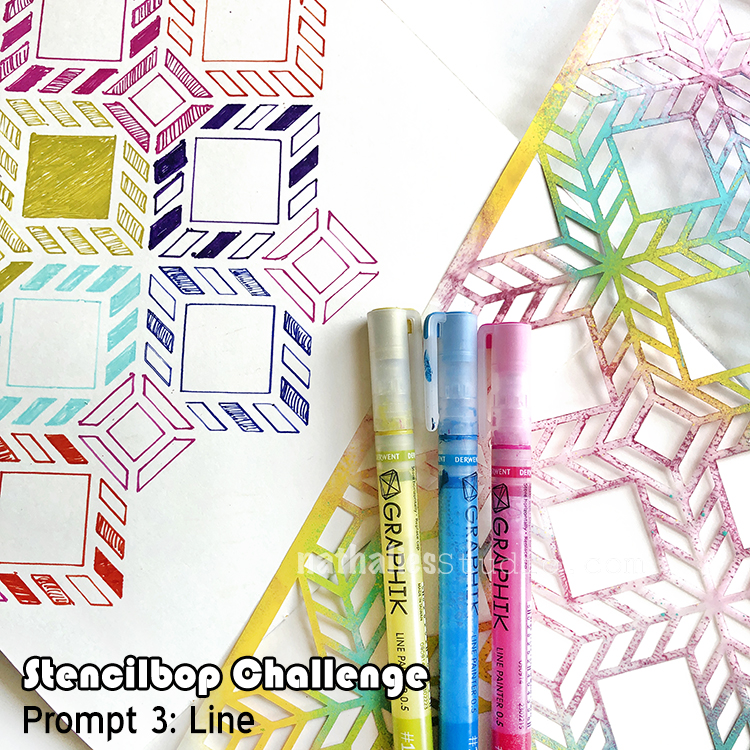 August 3 – Line
I love using my stencils with markers and create different variations of lines- it is a total zen approach – better than a coloring book in my opinion ;)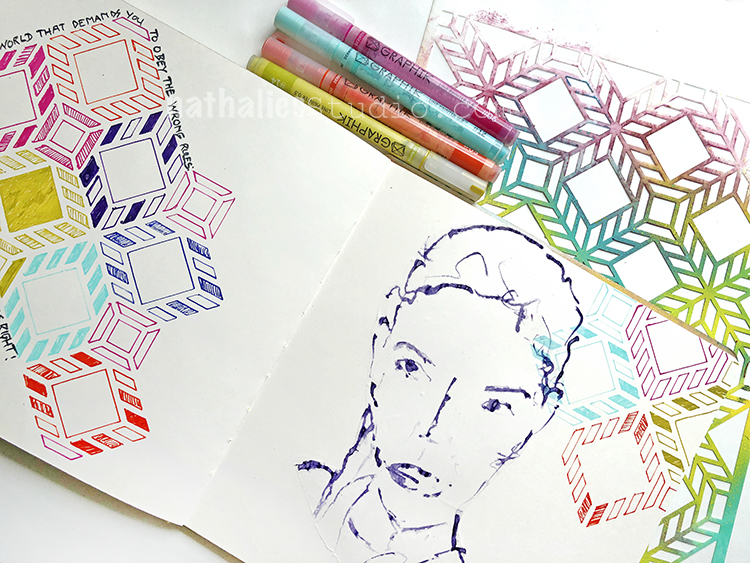 Here I used my Santiago Stencil and some Derwent Graphik Liners and just lined up some colors – pun intended ;)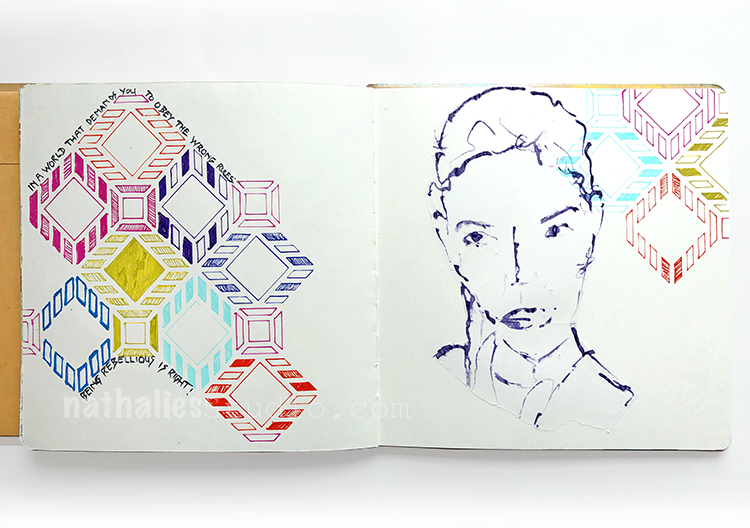 Easy peasy but don't be fooled …this takes a while.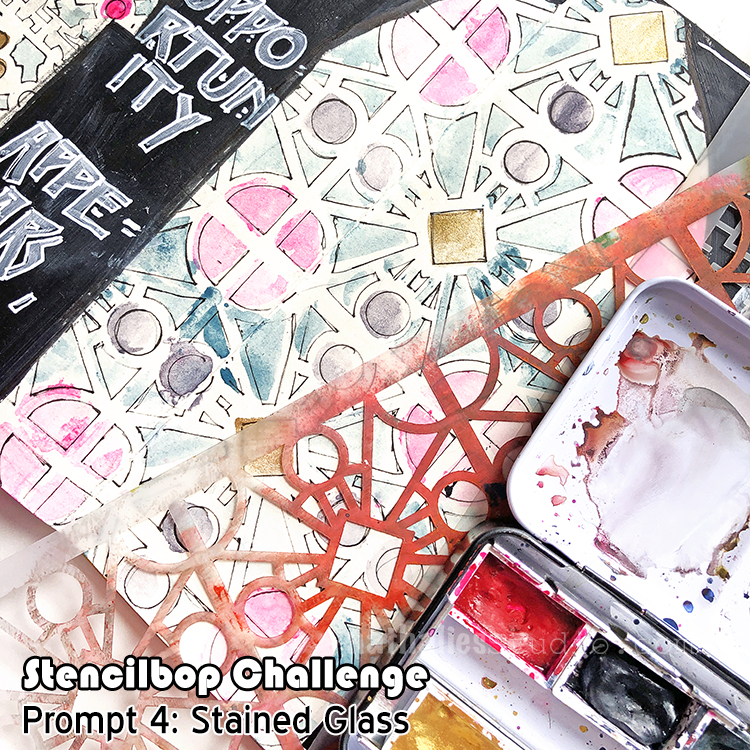 August 4 – Stained Glass
Watercolor might not be the first medium to use with stencils that comes to mind but I do love the stained glass effect.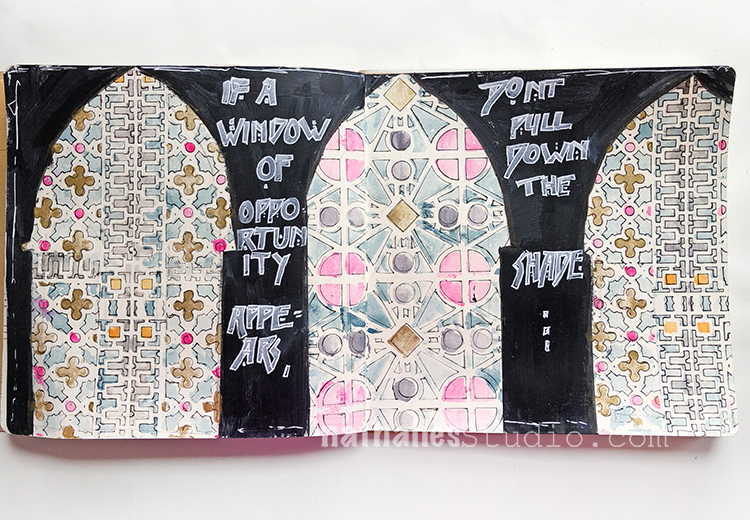 For this journal spread I added some watercolor very loosely through the Downtown and through my Buenos Aires Stencil – I didn't care too much about crisp lines but always started spreading the paint out from the middle of the opening towards the edges of the stencil.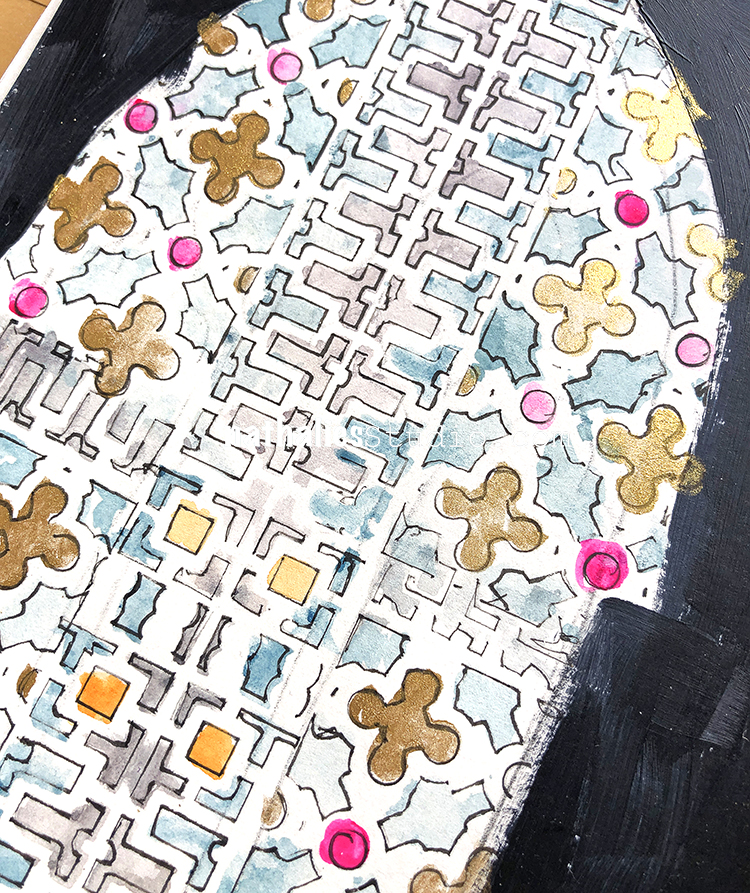 Later I defined the stencil pattern by using a thin black micron pen.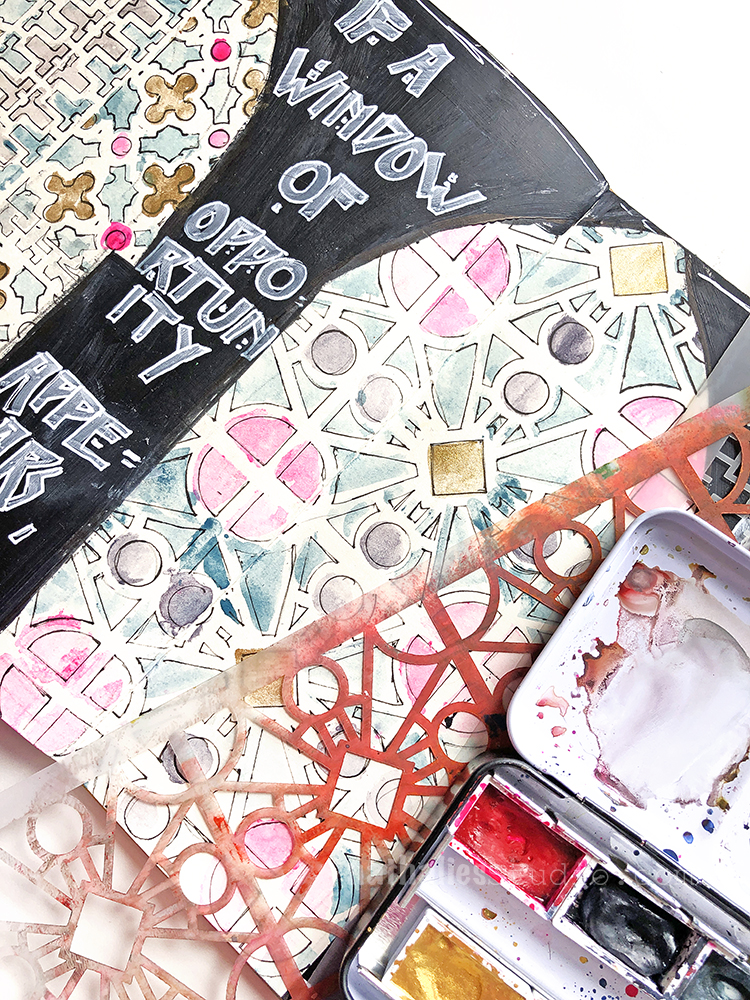 Here are some of the supplies I used in these prompts: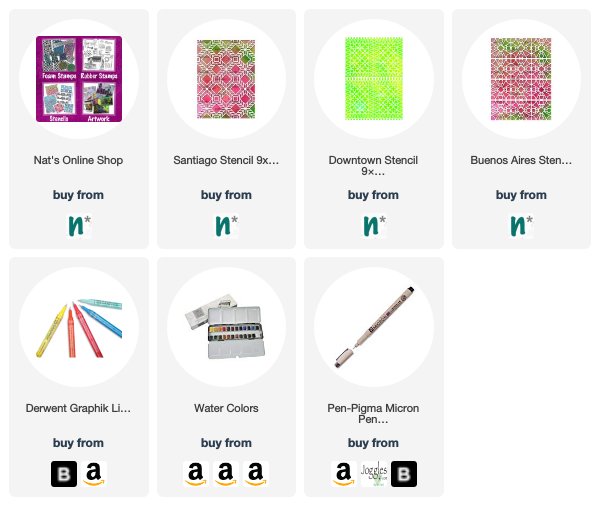 Follow along on the prompt list and on my insta feed!