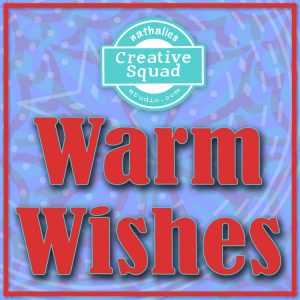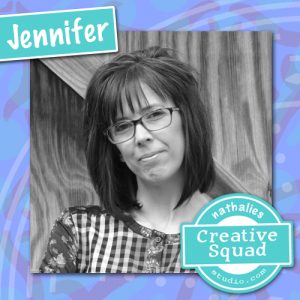 Tis the season for some Warm Wishes from my Creative Squad. Today we have a holiday art journal spread from Jennifer Gallagher that transforms my Clam Hex and Space Oddity stamps into a non-traditional wreath design. Jennifer was inspired by our theme: Warm Wishes – For many cultures around the world, December is a holiday season filled with celebrations and good cheer. The Creative Squad is taking this month to send Warm Wishes to all our readers!
---
This month the creative squad is creating projects that celebrate this festive time of year. We are sending you all our warmest wishes! I love to think outside of the box with our creative squad prompts. So, when I sat down to contemplate warm wishes and holidays, I was immediately transported to somewhere tropical for some literal "warm" holiday wishes. I hope you enjoy my non-traditional and somewhat tropical take on a holiday wreath for a spread in my art journal.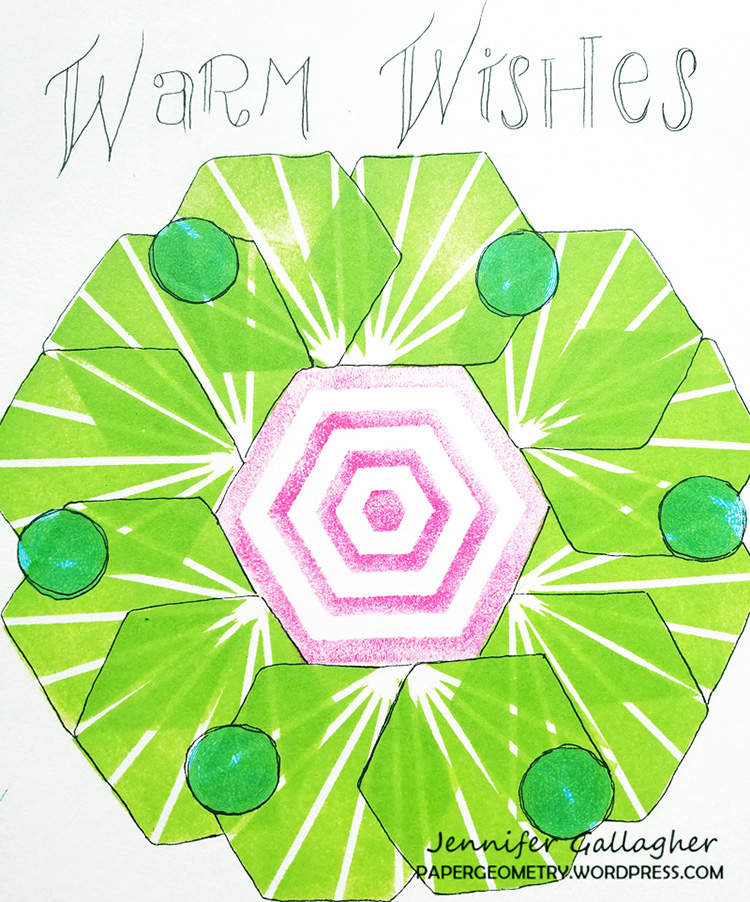 I began in my canson mixed-media journal. I placed a small pencil mark in the center of my page as a guide. Then I inked my space oddity foam stamp with vibrant fuchsia archival ink. Next, I pressed the foam stamp into the center of my page, pressing with even pressure. This striped design mimics a fun candy cane pattern. Here is where we begin with a non-traditional use of color. Instead of the normal red and white, this pink and white will feel a lot more modern and tropical.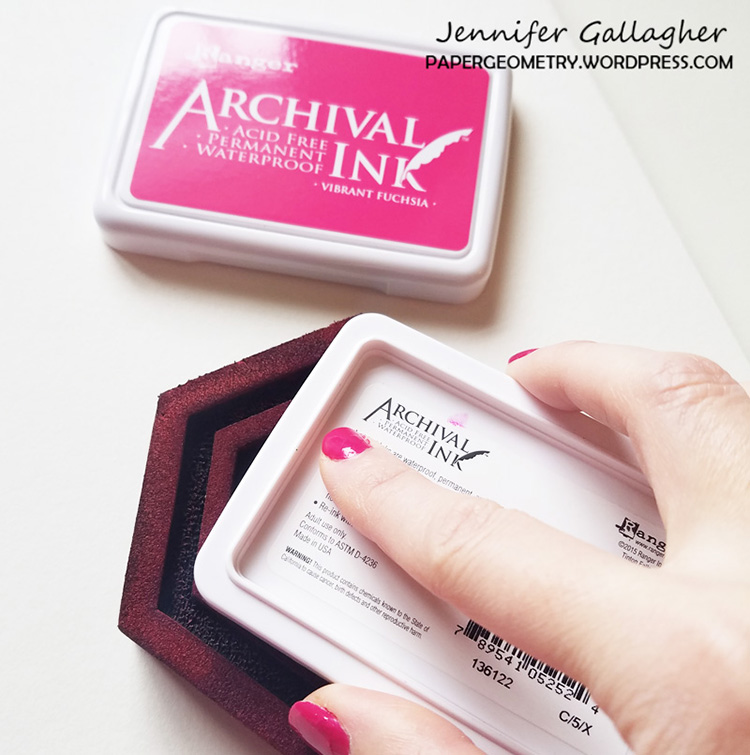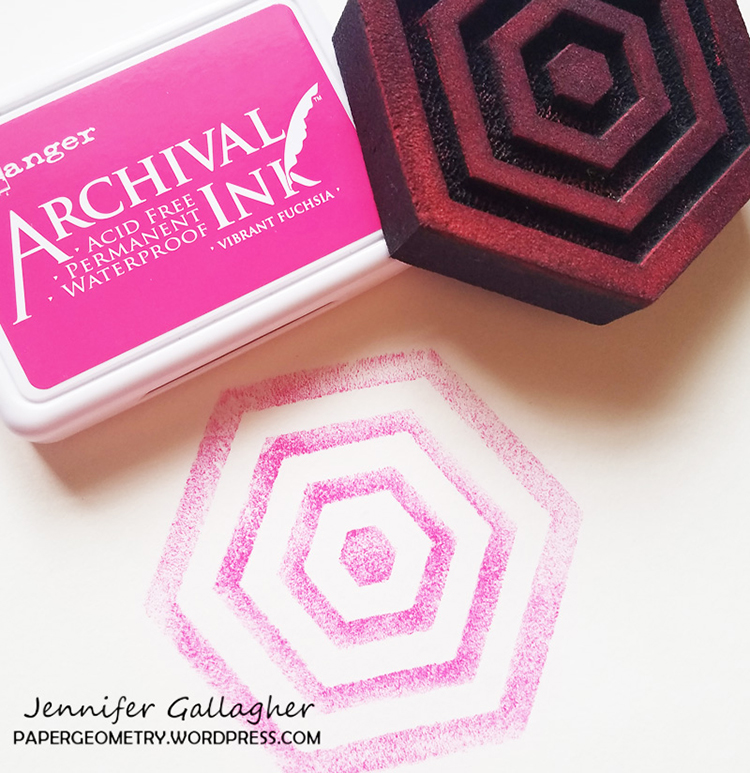 I used the mini clam hex foam to create my faux tropical leaves around the center of my wreath. I inked up the foam stamp with vivid chartreuse archival ink and pressed the stamp down in an exact pattern that I repeated all the way around.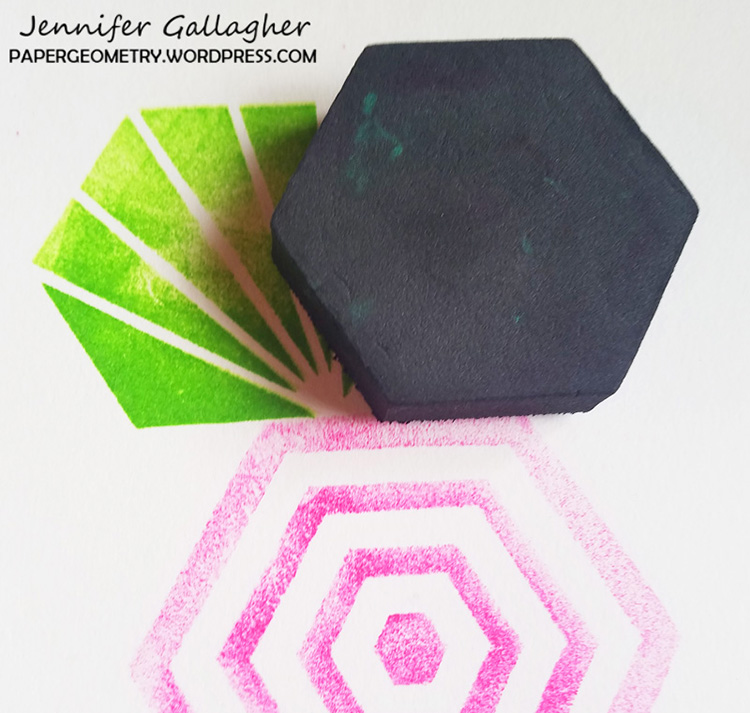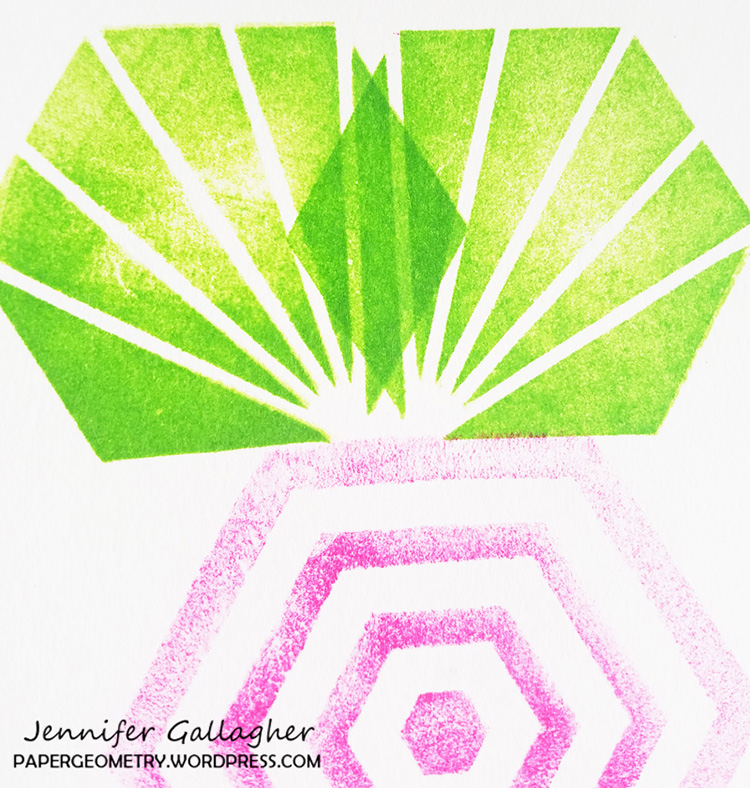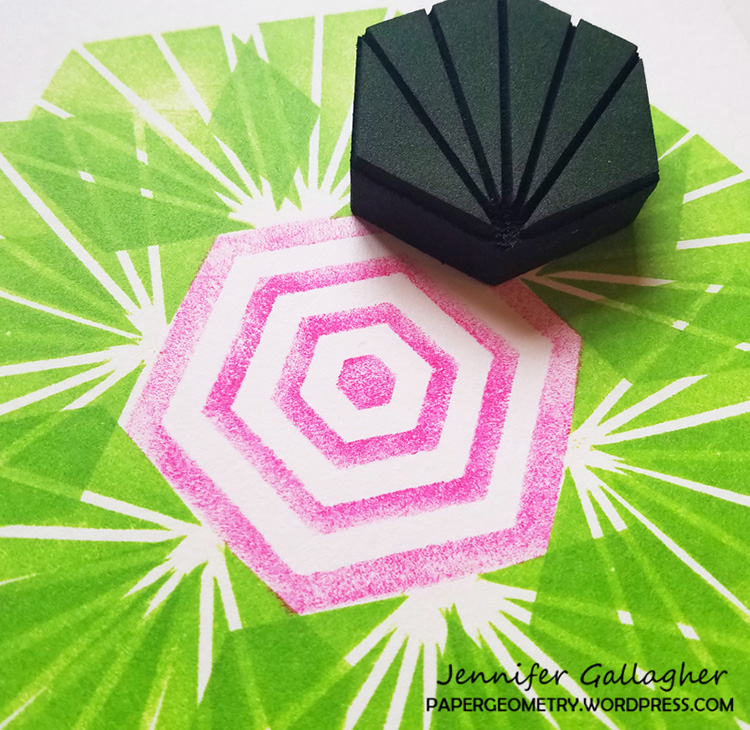 Next, I wanted to add some ornament balls all around the wreath. Nat's Small Circle Jumble rubber stamp set was the perfect thing. I chose the circle drive negative stamp and inked it up with garden patina archival ink. I stamped the ornaments all over the wreath.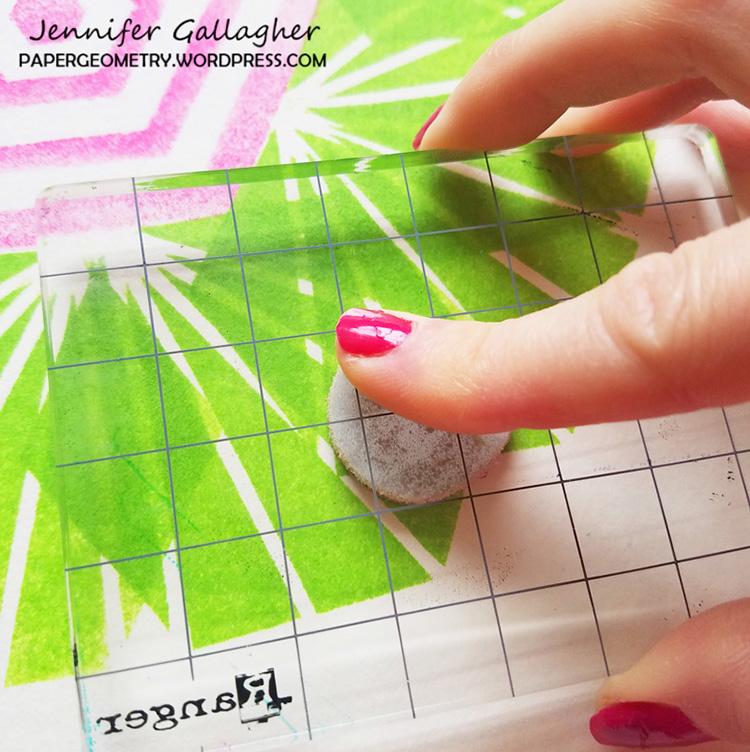 I used my tombow mono drawing pens to add a little detail around each ornament and leaf.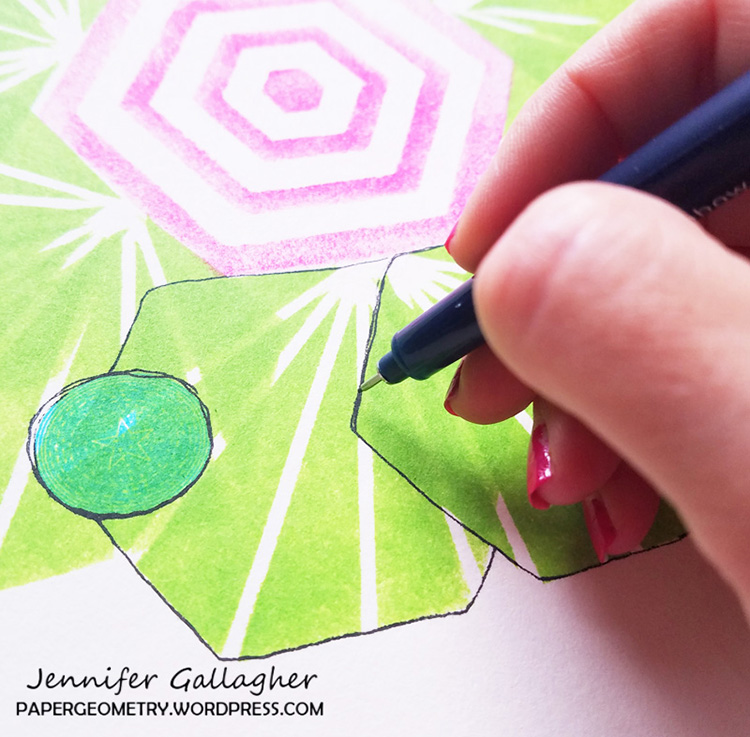 Lastly, in pencil I sketched out a little fun hand-lettered sentiment. Once I settled on the design, I drew over it with my drawing pens and erased the pencil marks.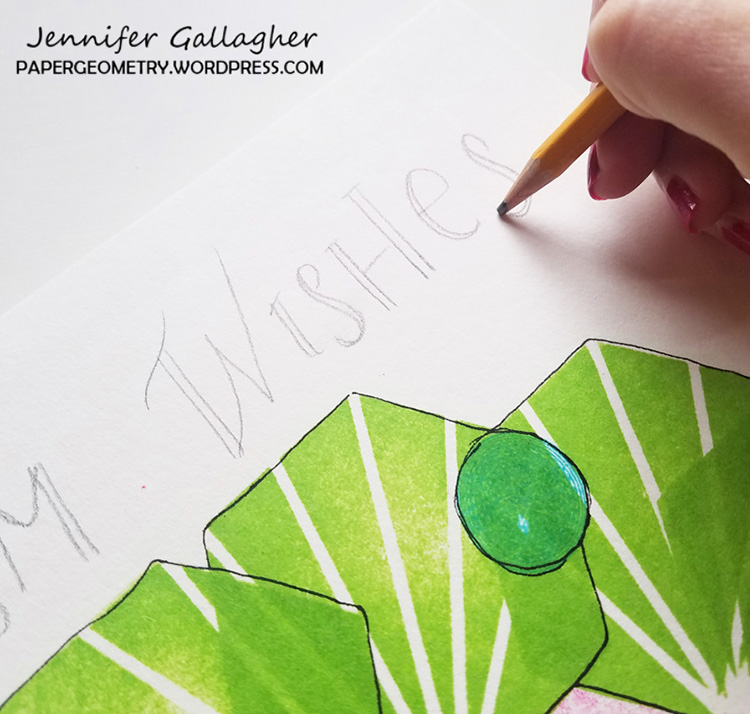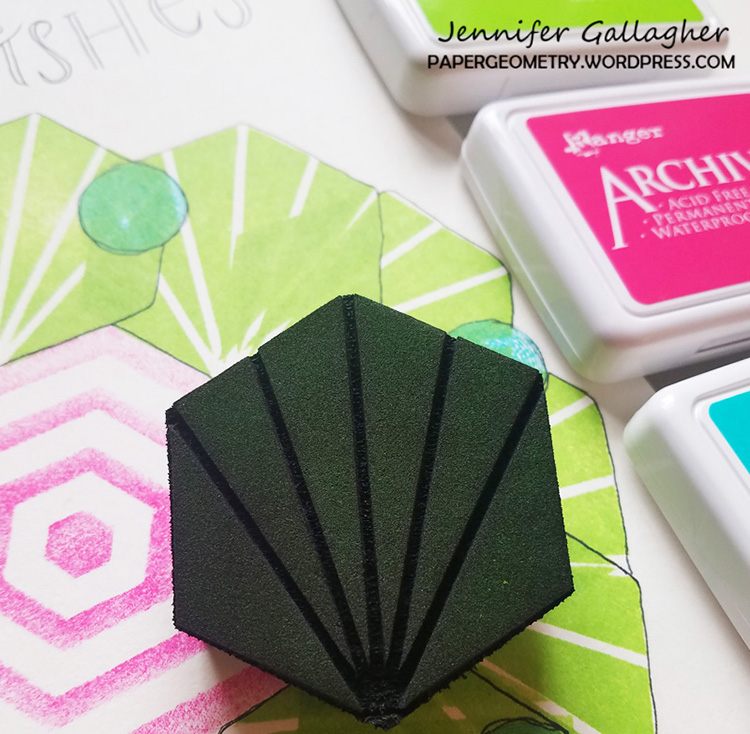 It has been another wonderful year working with Nat, Kim, and the gals from the Creative Squad. I hope you have enjoyed my work this year and have been inspired. I am sending you warm wishes for a wonderful holiday season and a happy new year.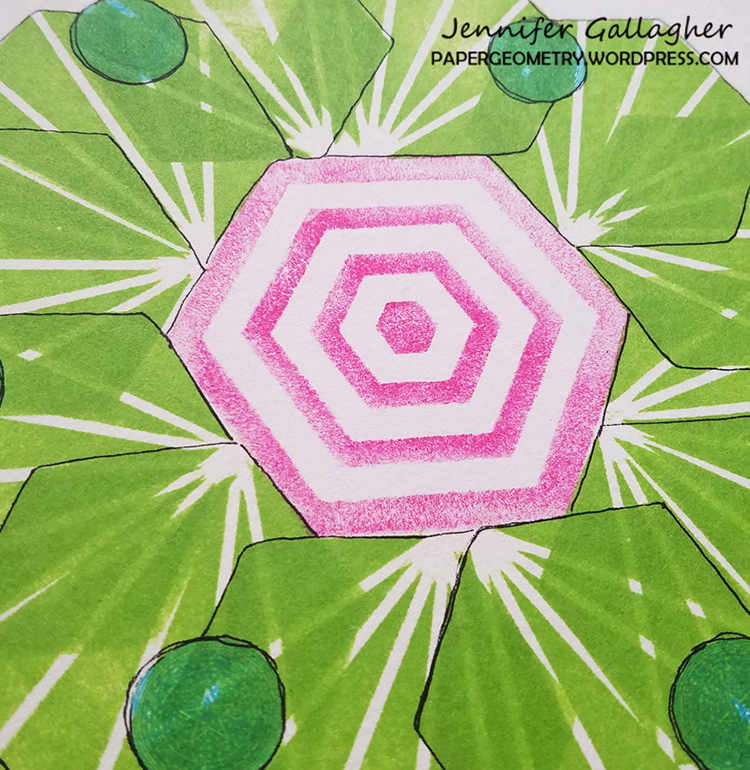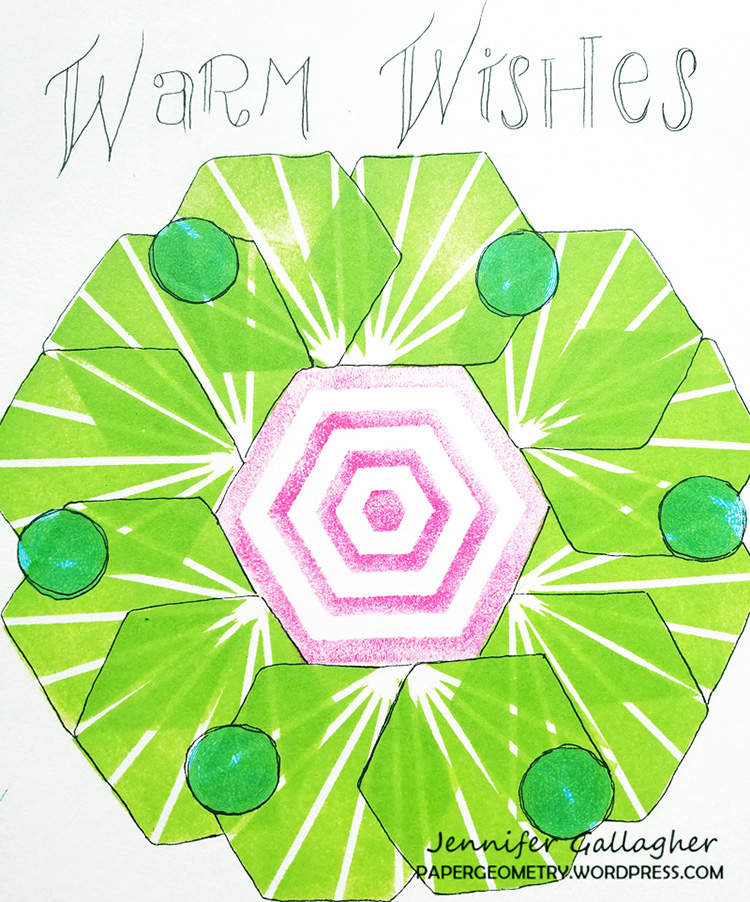 ---
Thank you Jennifer and we thank you for a great year of inspiring projects and of course we wish you a restful holiday season and happy new year too :) Here are some of the supplies that Jennifer used: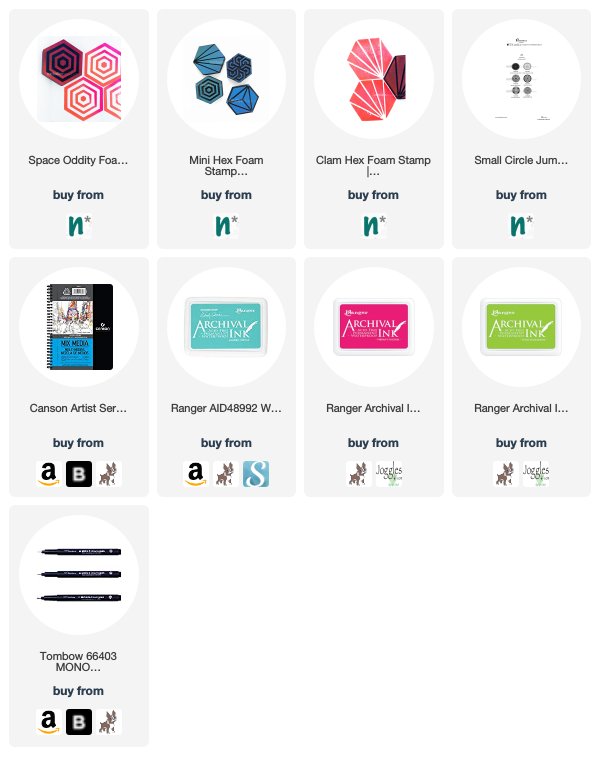 Feel inspired? Working on something yourself that you'd like to share?  I love to see how you interpret our monthly themes. Email me how you used my stencils and stamps with the theme and email me an image – I would love to share your projects in my next  "n*Spiration From Around the Globe".