"… You may say I'm a dreamer but I'm not the only one…" – John Lennon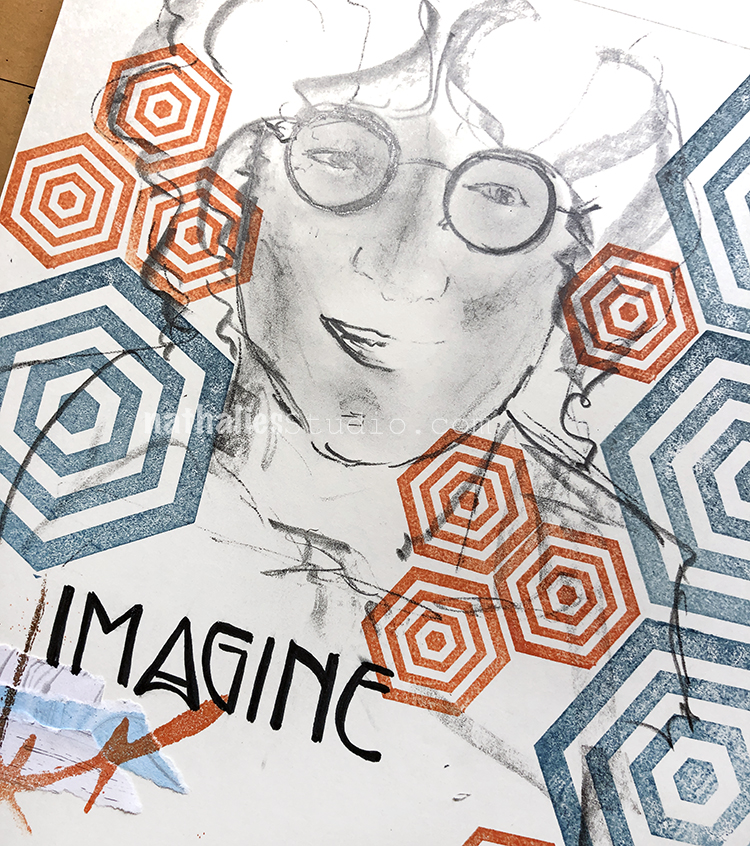 After watching a netflix documentary on John Lennon and Yoko Ono I was inspired to do this page. I sketched John's face using a Monolith 8B pencil and stamped with my Space Oddity stamp from both the Hex Set Large and Hex Set Small.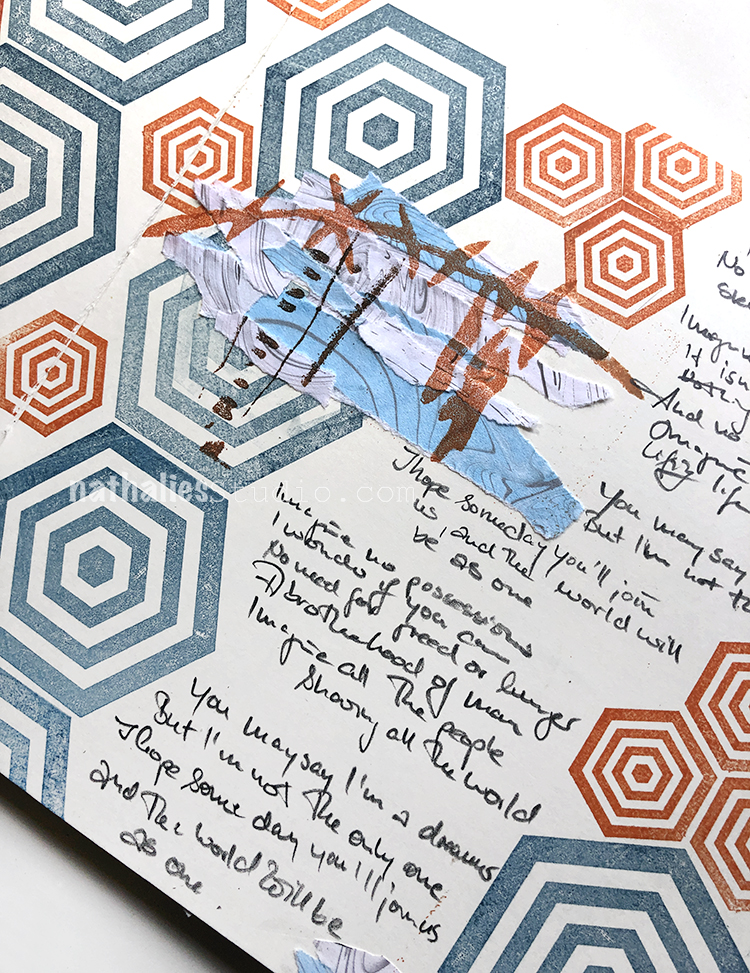 I used some left over stripes of my Suminagashi paper that I couldn't bear throwing away- LOL. And I stamped my Groovy and part of my Gnarly foam stamp over them.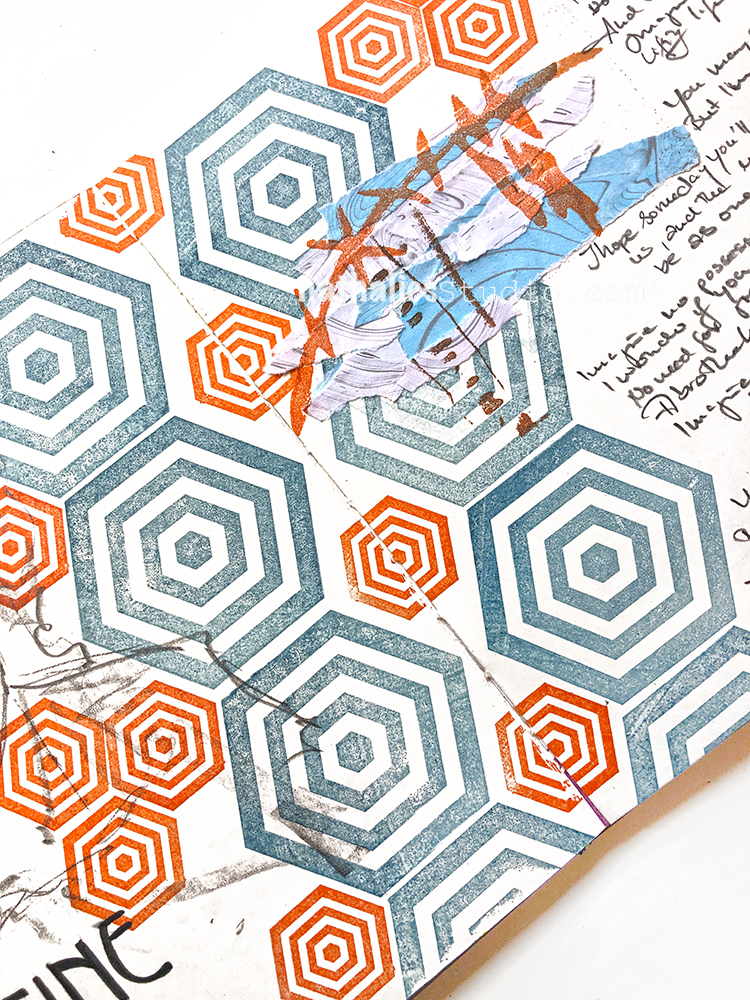 Here are some of the supplies I used: