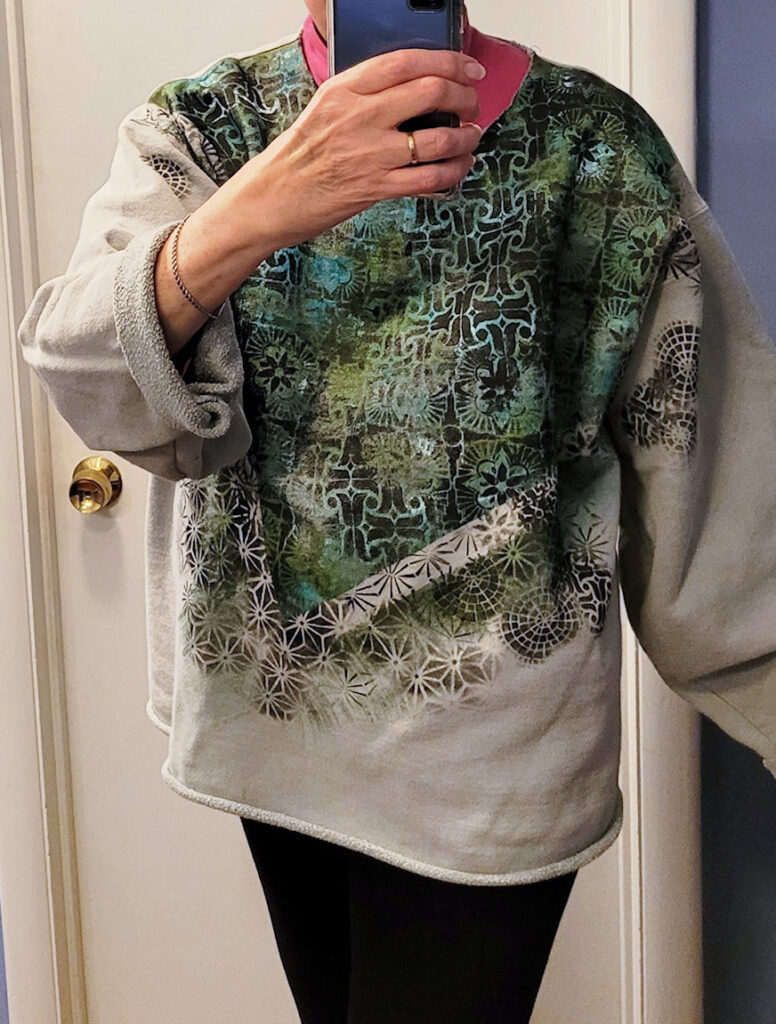 So excited to share this project with you today because, well, I definitely want to give it a try too! We've got a sweatshirt re-do from Creative Squad member Judi Kauffman who is using my ATC Mixup, Amsterdam, and Hamilton stencils to completely give new life to an old sweatshirt. Check it out and then time to dig through your own closets for some contenders :)
---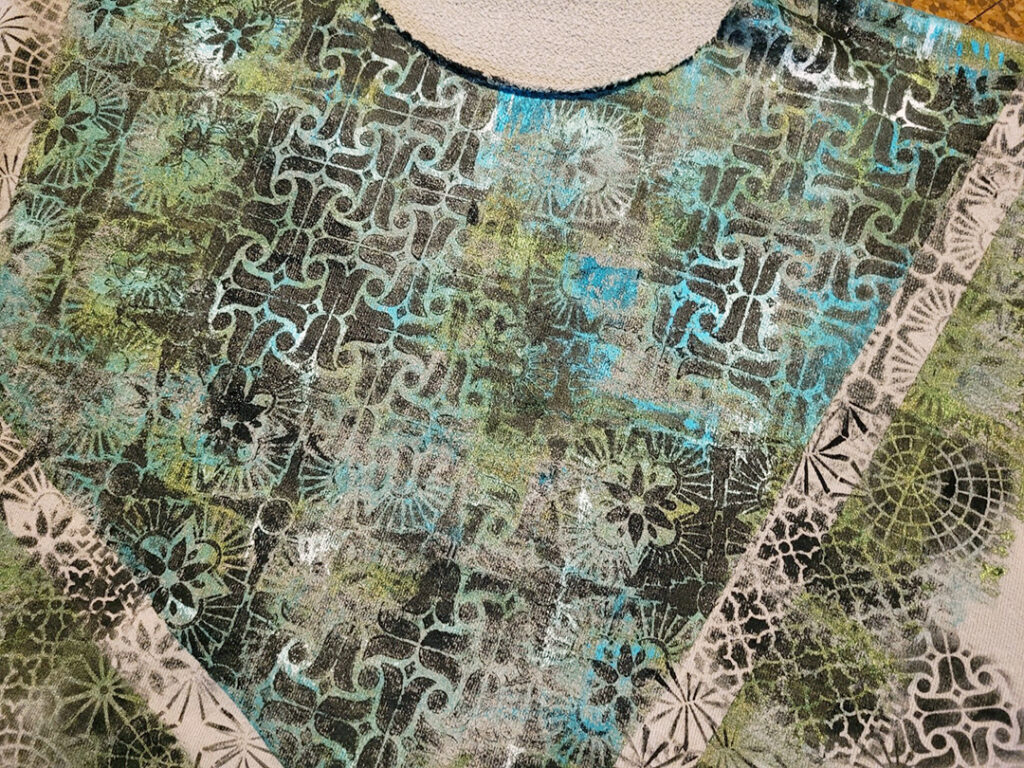 Nothing beats a comfy baggy sweatshirt, but when it gets a few stains it's time for the rag bag OR my preferred option: a facelift! I cut off the ribbing at neck, sleeves and hem, delineated an asymmetrical section of the front with masking tape and used green and turquoise metallic paint to fill the section, and green paint to create 'fringe' around the edges of the tape.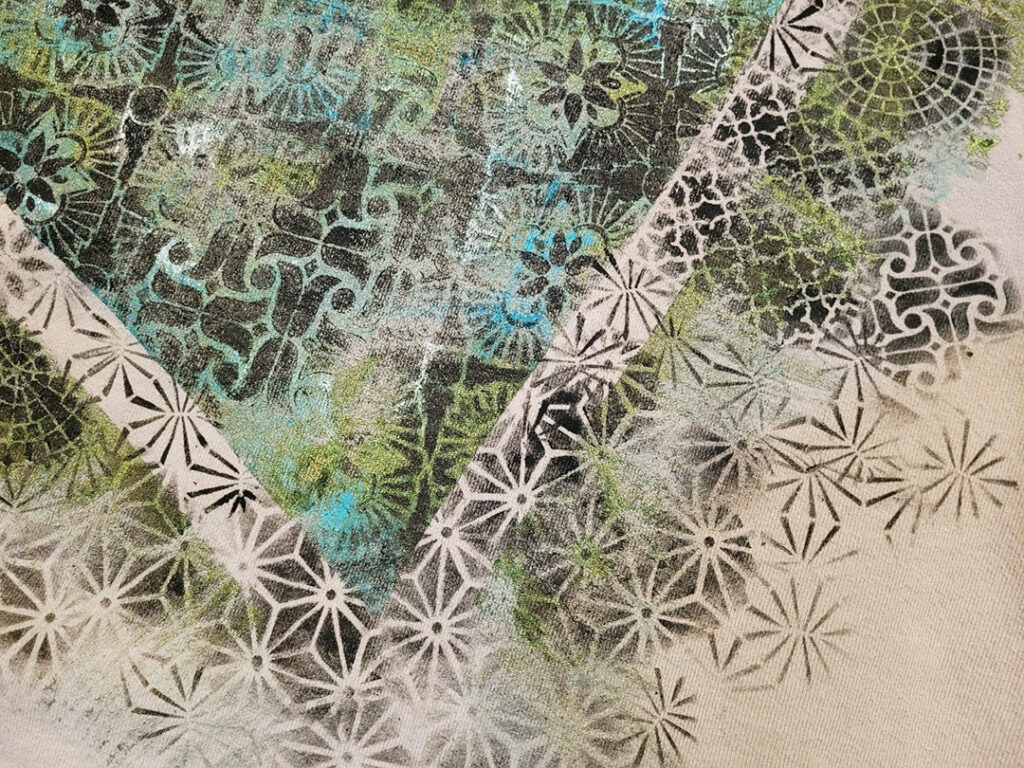 Then I stenciled with black paint within the center section using two 9×12 stencils before I removed the tape and continued. I used Nathalie's ATC Mixup to create smaller patterns. I extended onto the sleeves a bit, too. If it were the 80s I'd now be adding beads and dimensional paint. (I'm mighty tempted…maybe I could revive the trend!)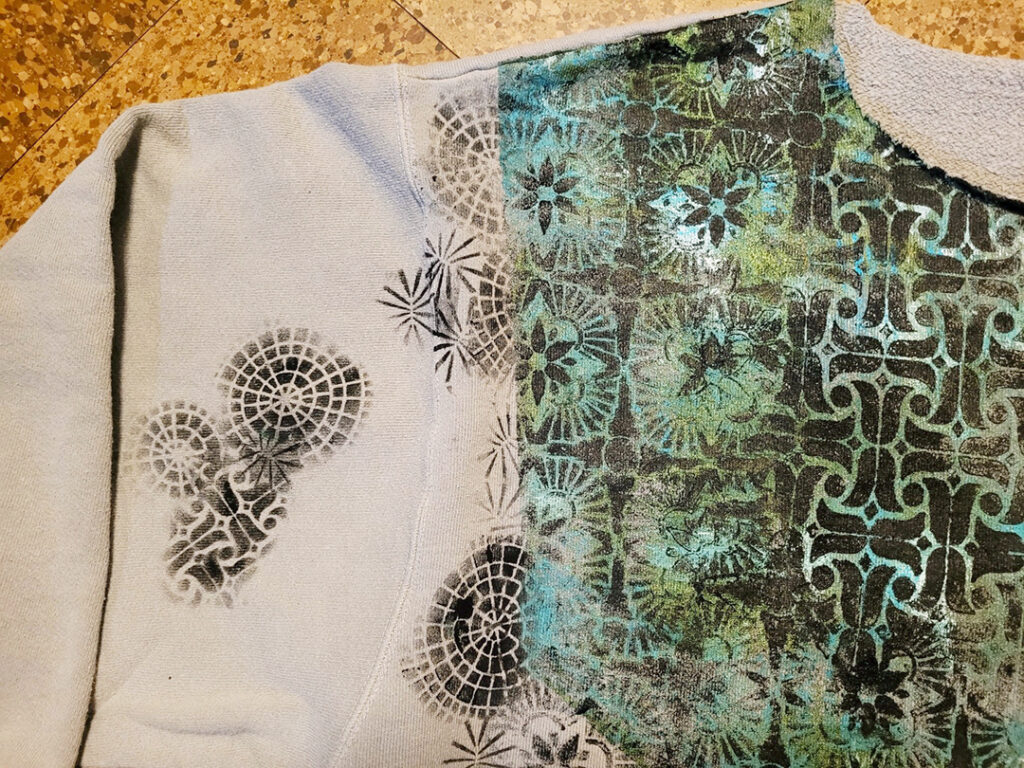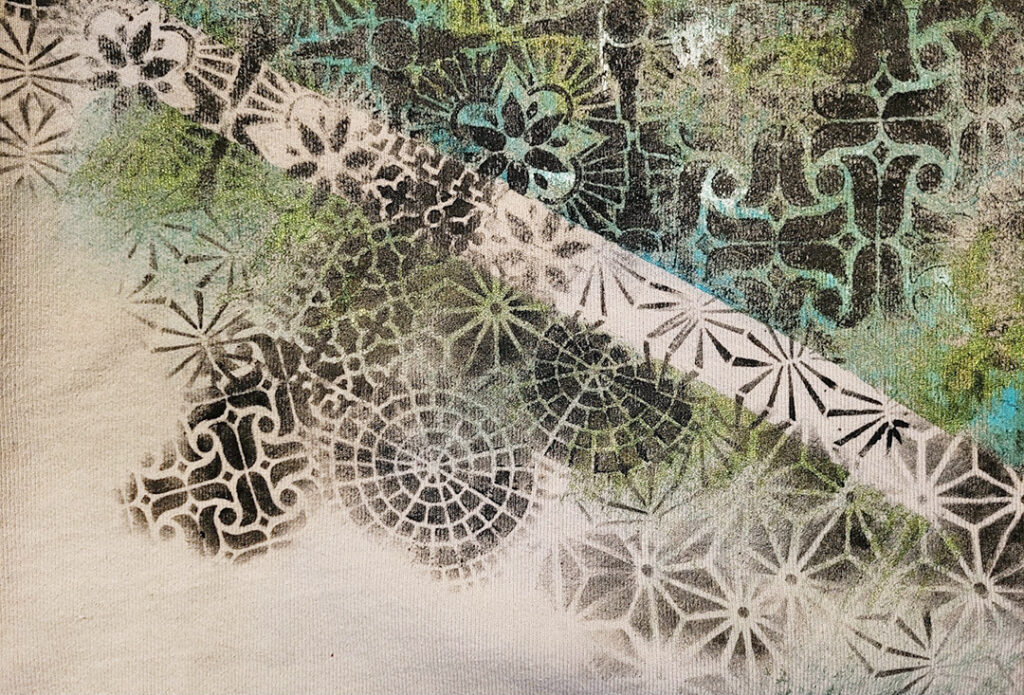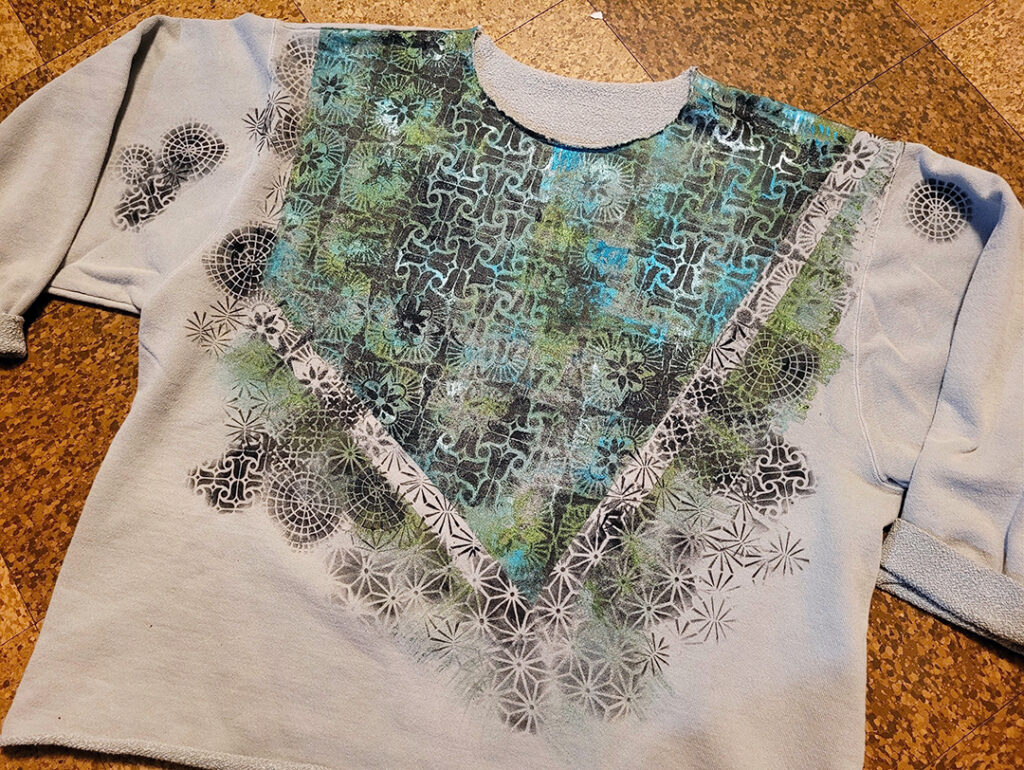 ---
Thanks for sharing Judi! I love this transformation and what a fantastic idea for updating some clothing that maybe hasn't been worn in a while.
You can find all of my stencils in my Online Store. In addition to a comfy old sweatshirt, here are some of the supplies that Judi used: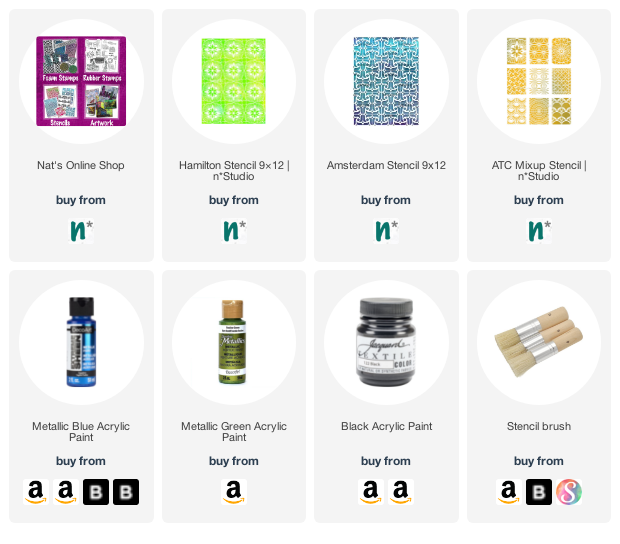 Looking for more projects and inspiration from the Creative Squad? Check them out HERE on Instagram.