Disclaimer: This post makes a bit fun of "The Lions of Michigan" – if you are a Lion of Michigan and weren't in this crowd – I am sorry, I do not mean to make fun of all Lions of Michigan, nor all Lions nor the Lions Club nor all people of Michigan! If you are on that photo…sorry- if you hadn't shouted out so loud..I would have not even noticed you in the crowd- you were almost invisible! ;)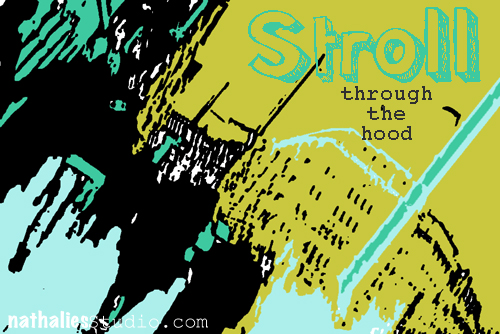 A lot of times I get asked what inspires me. And one of my key answers is always "a stroll through the hood". It might be street art, it might be thoughts or feelings connected with certain sights, it might be stuff I find to buy…in one way or the other you might find the photos, the thoughts, the feelings, the colors or anything from those strolls in my art journal, a mixed media project or a scrapbooking layout.
I would love to show you once a month what inspired me while strolling through my neighborhood. I hope you like the little insights into my daily life where I live (at the moment Hamburg, Germany). This is also a wonderful way for me to remind myself on the inspiring things in the hood. Maybe you get inspired by those posts and even invite ME to a stroll in YOUR hood – feel free to grab the logo and leave a comment for me on the post and share!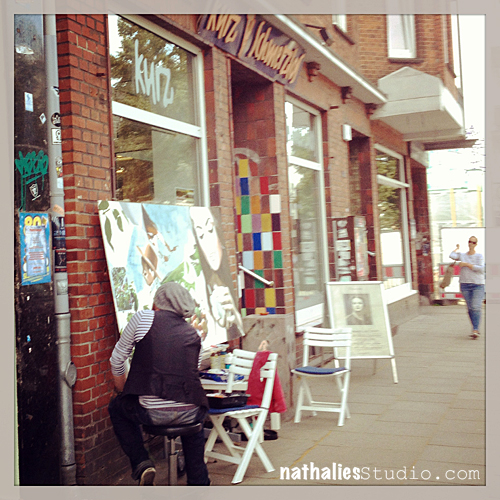 You gotta love a neighbor hood where an artist works on the street – this guy is working on a canvas and is a friend of the hair dresser – the canvas will be hanging there soon. I hope I will see it finished. It is pretty cool!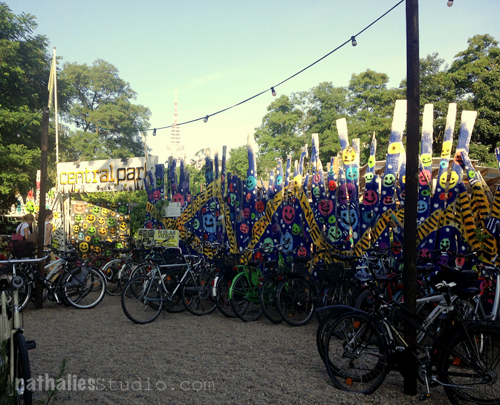 Our Central Park- LOL – it is a piece of land …prominent right smack at best building location – which is now for several years rented out for a "beach-club" – yup right…in the middle of the city, at the train tracks going above you have a piece of beach with nice chairs and you can hang out there if you want. Totally forgot to take Julie for a break there…oh well…we did so much ;)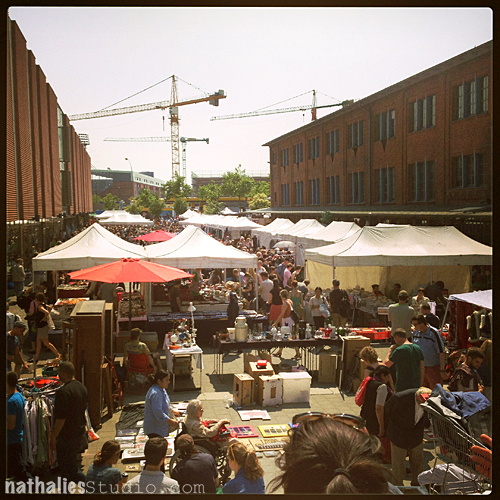 The usual saturday flea market from a different angle – it was so hot that day and soo crowded. But fun. Apparently this flea market made it to some travel guides for Hamburg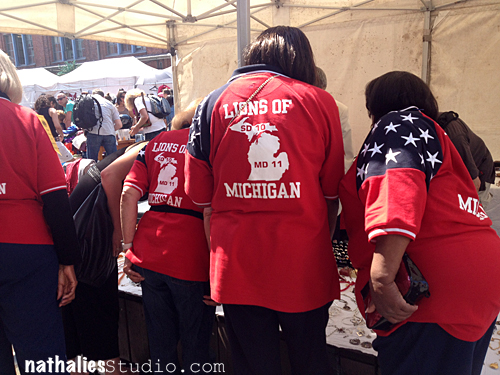 The Lions of Michigan…we did almost not know they were here…almost ;) ROAAARRRR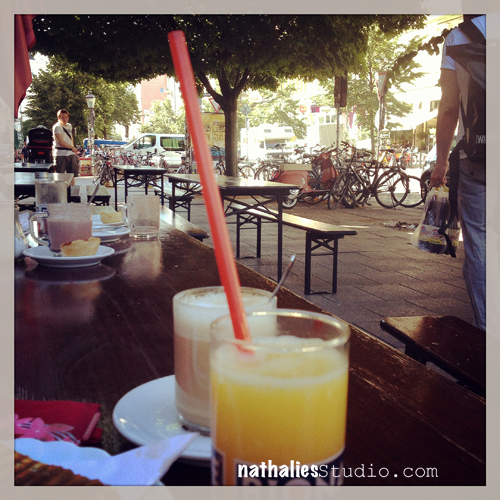 One Saturday morning I met my friend Sandra for a breakfast at one of the many portuguese cafe's in this particular street. It is even called Galao (portuguese expresso with hot foamed milk) Strip . Great place for people watching and catching up before heading out to do the weekend grocery shopping.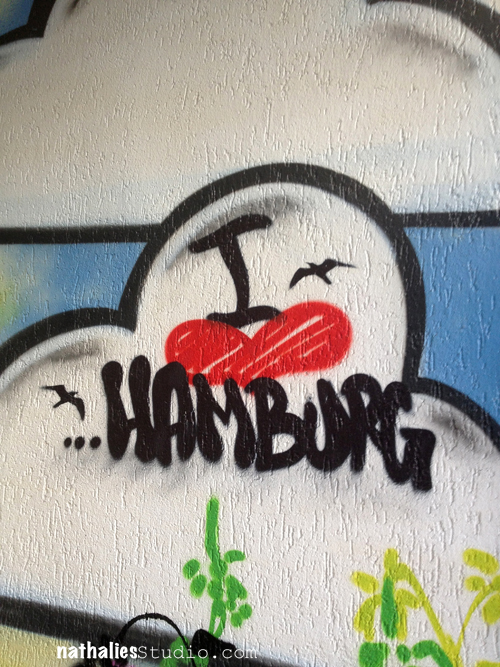 Well…gotta say I love Hamburg ;) Only one more Stroll from the hood is going to be from Hamburg. I think I might continue though once I moved to Jersey City- might be a good way to keep me going checking out my new hood. What do you think?
Have a wonderful day!
Nat