DISCLAIMER: This Blog Post contains a picture that leads me to make a joke about drugs maybe also one about farting (ooops sorry "tooting") – some might think of it as totally inappropriate , if you have a problem with this, you might be better off looking at something else  . Don't email me to complain, don't visit my blog anymore because I might post things like this again and for sure do not let your kids look at this !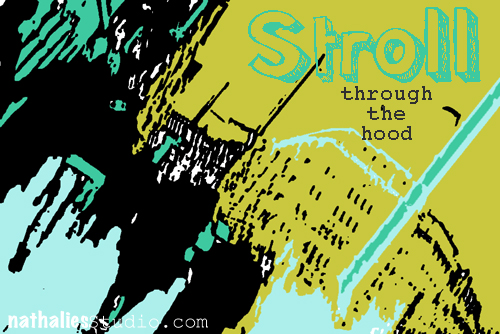 A lot of times I get asked what inspires me. And one of my key answers is always "a stroll through the hood". It might be street art, it might be thoughts or feelings connected with certain sights, it might be stuff I find to buy…in one way or the other you might find the photos, the thoughts, the feelings, the colors or anything from those strolls in my art journal, a mixed media project or a scrapbooking layout.
I would love to show you once a month what inspired me while strolling through my neighborhood. I hope you like the little insights into my daily life where I live . This is also a wonderful way for me to remind myself on the inspiring things in the hood. Maybe you get inspired by those posts and even invite ME to a stroll in YOUR hood – feel free to grab the logo and leave a comment for me on the post and share!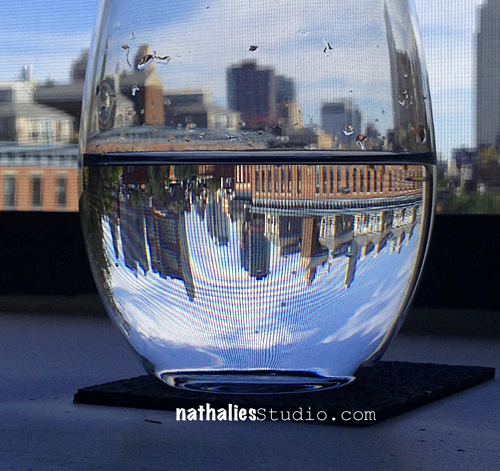 Jersey City and Manhattan Skyline …I loved seeing this when I placed a water glass on our window sill in the living room.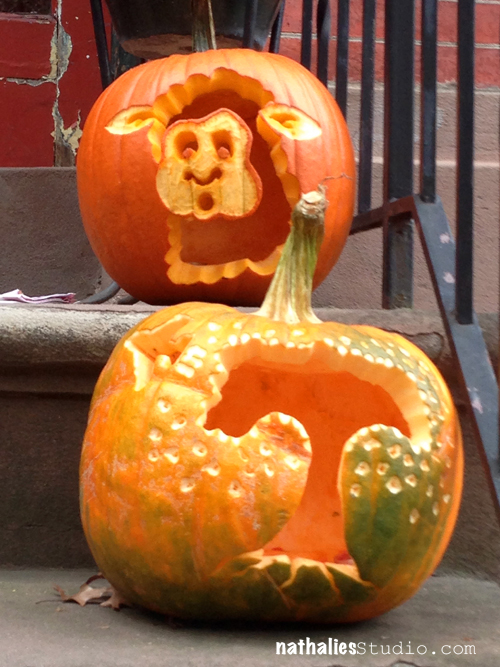 I love all the fun carved pumpkins on the stairs…I figure the squirrels do too- the go nuts chewing on those pumpkins ;)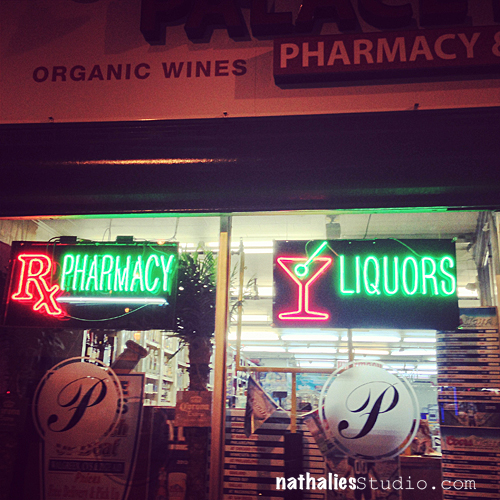 I walked past this store so many times during the night- but never realized that you can buy Pharmacy AND Liquors until walking by at night. LOL. In fact you have to walk through all liquor aisles in order to get to the pharmacy. I mean I get it…It is ALL drugs ;)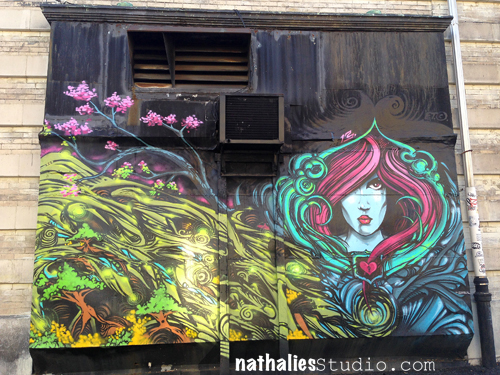 I love the colors and the motif on this one- BEAUTIFUL and the black makes it pop perfectly!
How some extra strokes on a garbage can can make you laugh out loud!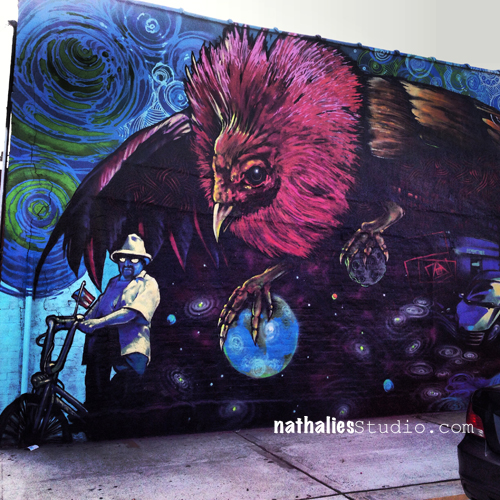 Another amazing Mural in my hood- it is so detailed…love it!
I hope you enjoyed this stroll through my hood here in J.C. and I for sure will keep them coming 
have a beautiful day!
nat