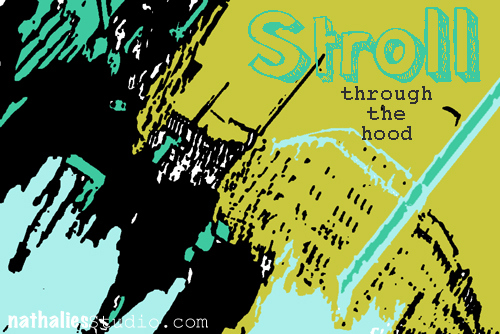 Time for a Stroll Through the Hood . Strolls through my hood get me out of my studio, they help me unstuck and often I get inspired by what I see and to get new ideas to create something.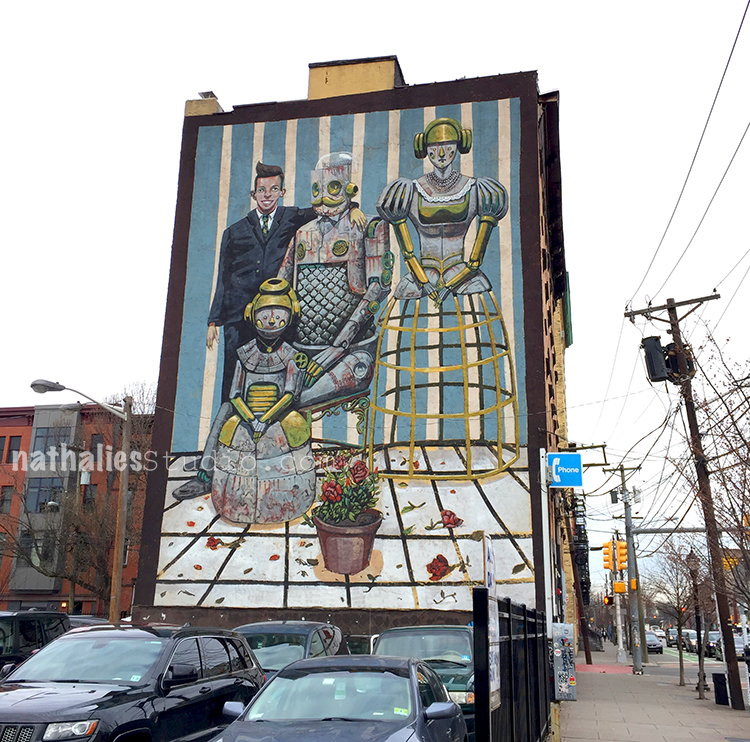 Still loving this mural by Pixel Pancho.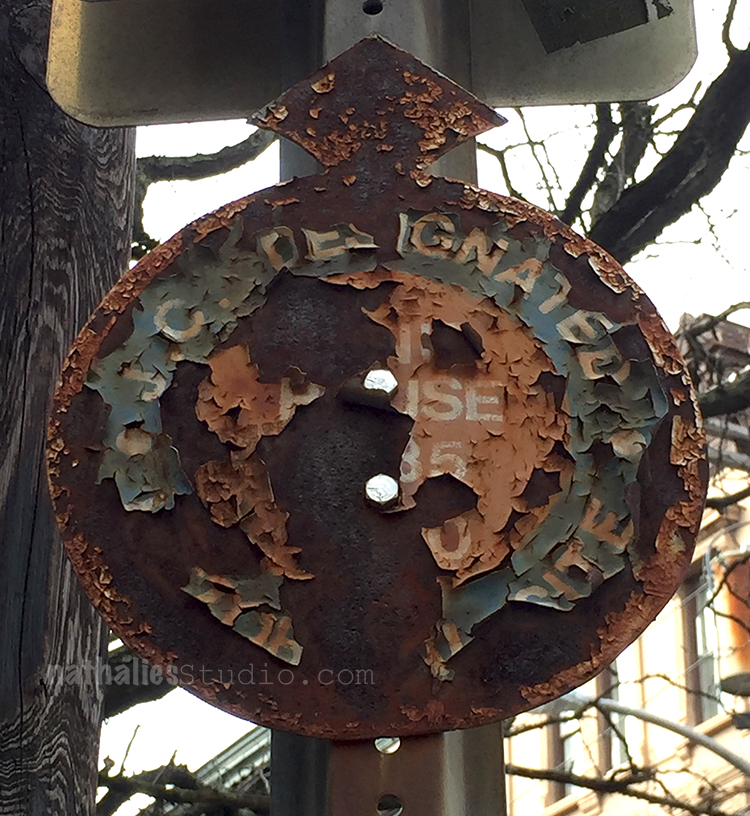 I never realized this old sign – probably some historic building marker. Love the patina and the form of it.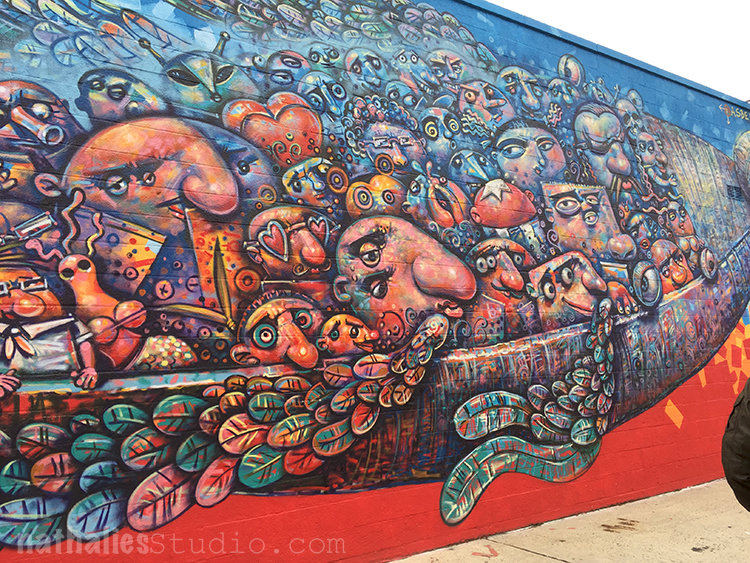 On the side of our supermarket-  I rarely walk down this way- so I am not sure if I missed it so far or if it is new.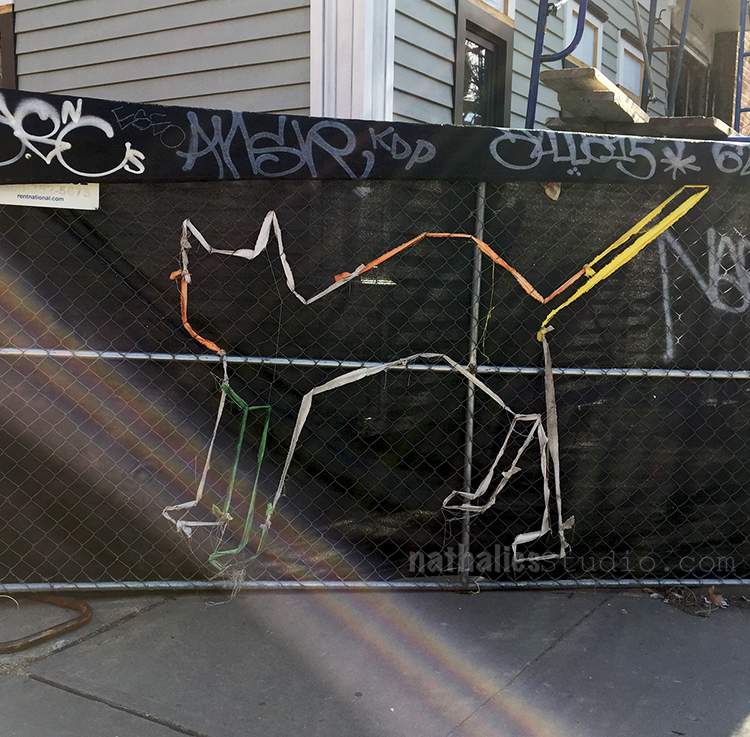 Tape art by Norman Kirby – love it!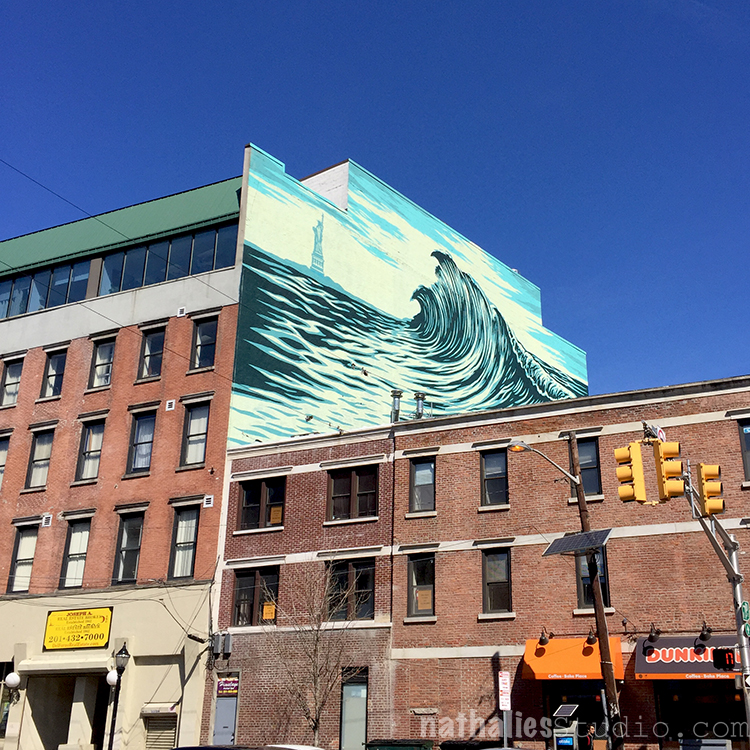 Never showed it finished- the Shepard Fairey Mural at Grove in Jersey City. It feels as if it has a different meaning nowadays.
I love spring and the opportunity to get out of the house more and explore and stroll the hood :) Cannot wait to venture further in the coming weeks .