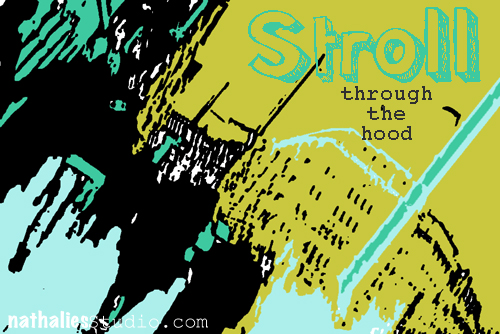 What a beautiful summer this is  – perfect to stroll through the hood :)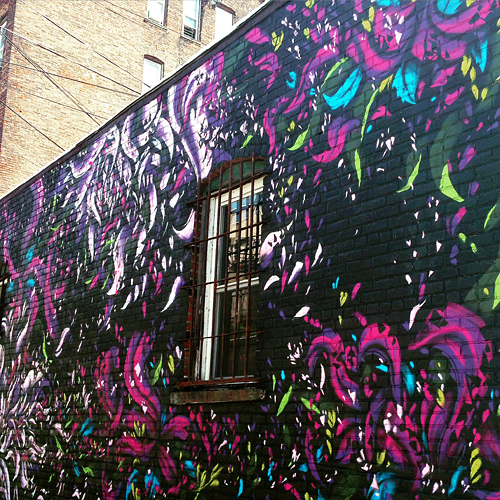 Graffiti by Emilio Florentine – love the energy!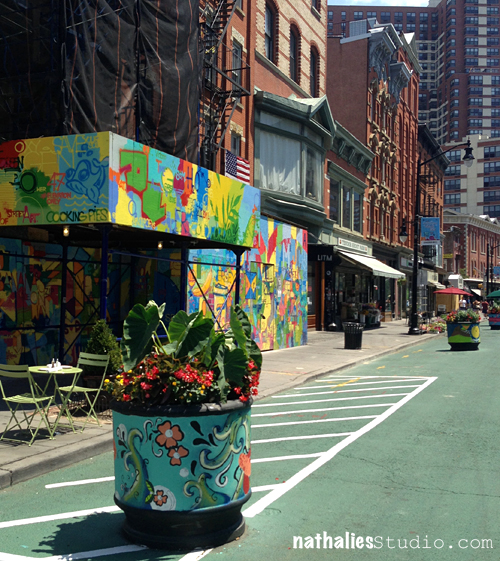 Pedestrian Area down town – someone started painting those ugly planters – YES . so much better and making me really happy!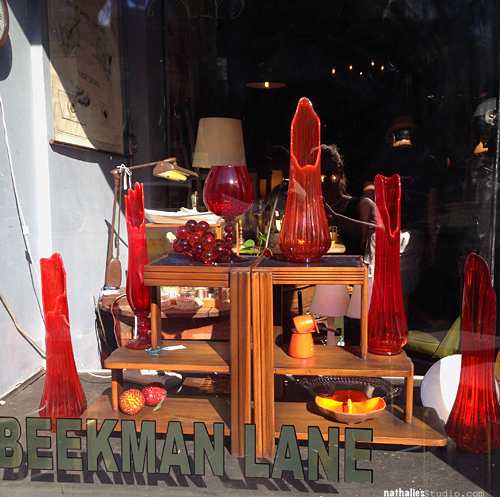 Beautiful window display by one of my favorite stores in Jersey City – Beekman Lane . It's even prettier from inside with the light coming through the glassware into the store !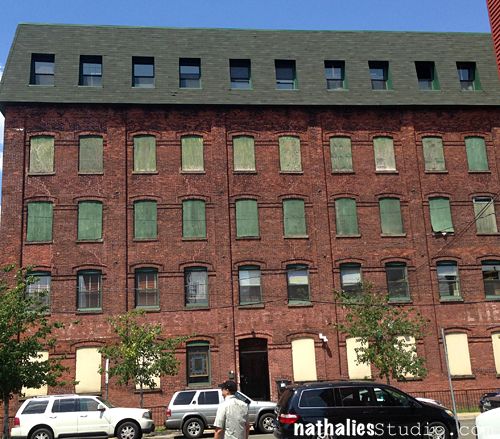 Loved the colors of the boarded windows against the brick – would love to have  a studio in this building.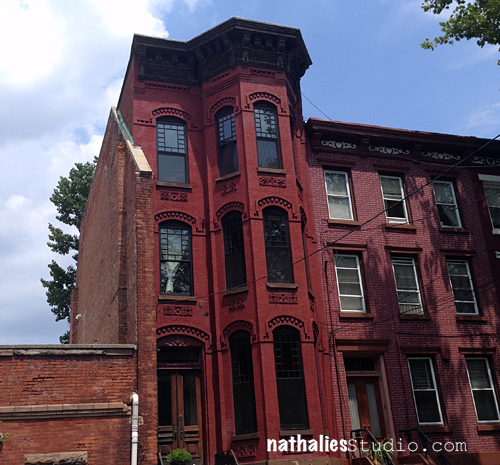 Another awesome brick house – I love the details of the the windows and around the window as well as the alcove.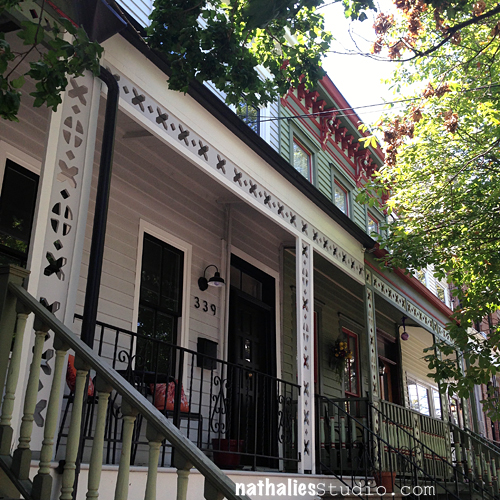 Not sure what this frame around a porch is called in english – but look at the gorgeous cut outs – super inspiring as a pattern for an Art Journal Spread.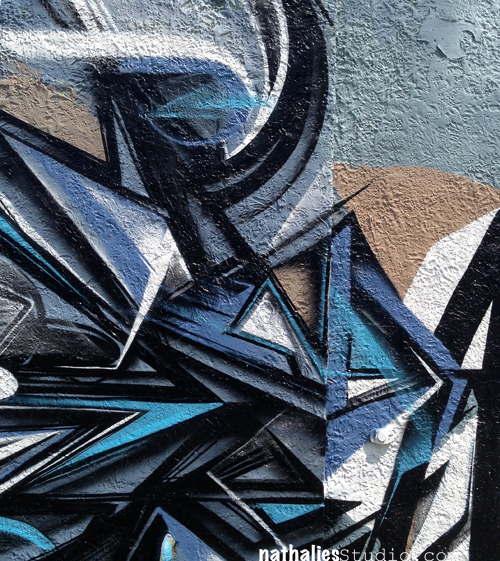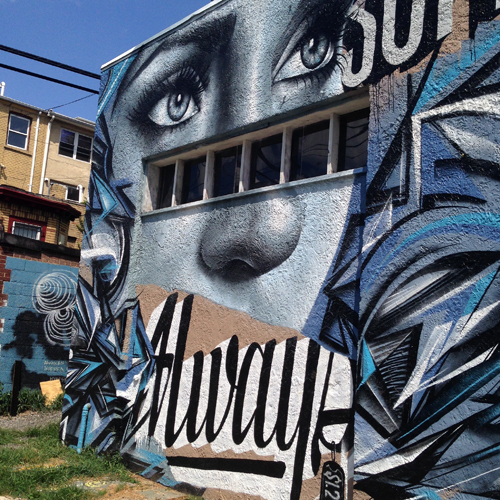 Loving the colors, the lines, the font, the face – everything – about this by Christina Angelina aka @starfightera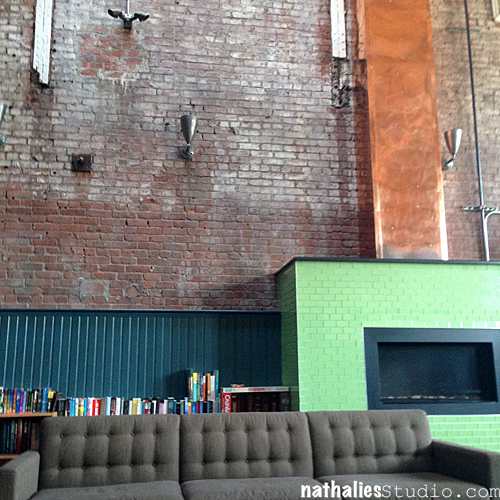 And for the first time while waiting for my trainer in our community room of the building I realized these awesome textures -loving the brick, copper, wood, ceramic and textile mixture and the color scheme is speaking to me for fall.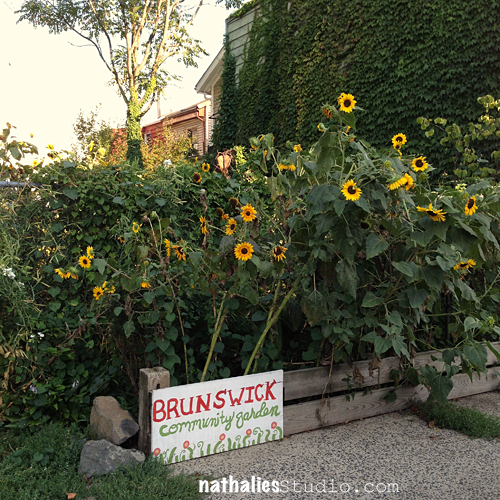 Since I am a sucker for sunflowers, this makes me happy. I love those little community garden oases all over Jersey City.
Hope you enjoyed the stroll through the hood this month – until next time!