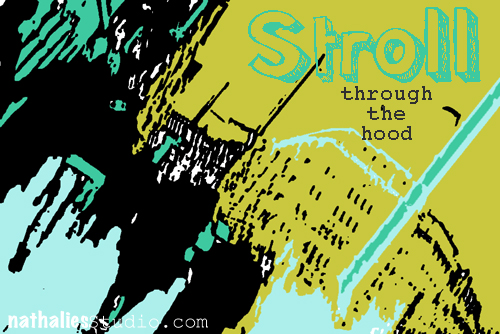 Time for a Stroll Through the Hood . Strolls through my hood get me out of my studio, they help me unstuck and often I get inspired by what I see and to get new ideas to create something.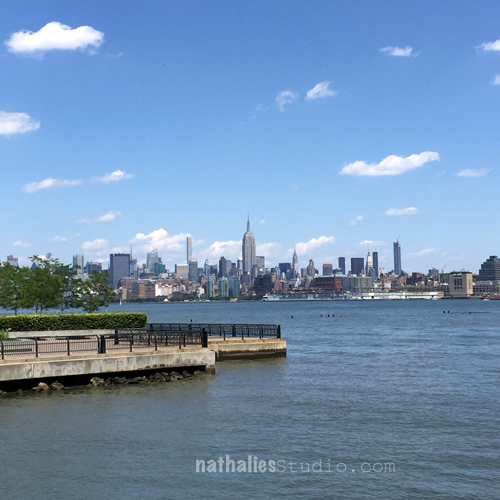 I cannot get enough of all the beautiful and different views Jersey City offers from the water front!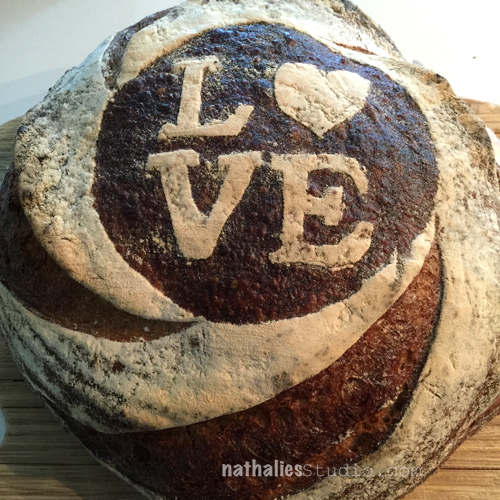 Our neighbor hood bakery not only makes really yummy bread, they also love to use stencils on the bread- and this one: LOVE!!!!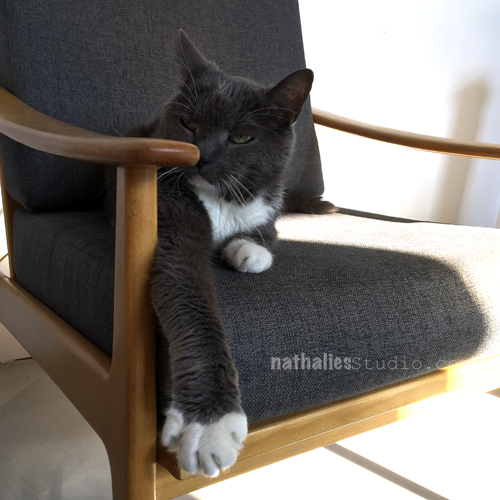 Look at this stink eye …he is not interested in any strolls through the hood …he rather spends his whole day exactly on that chair sleeping!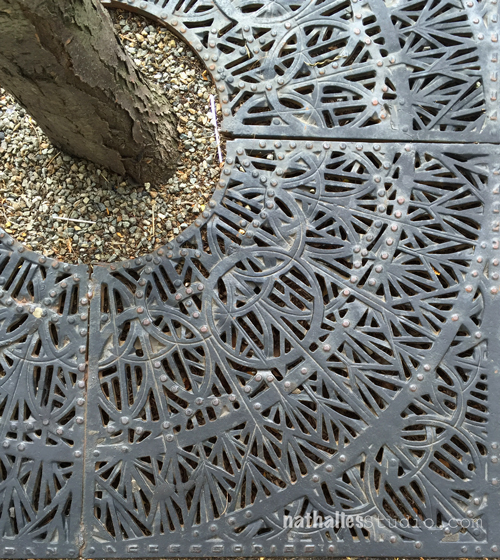 I love the iron work we have downtown in some areas around trees.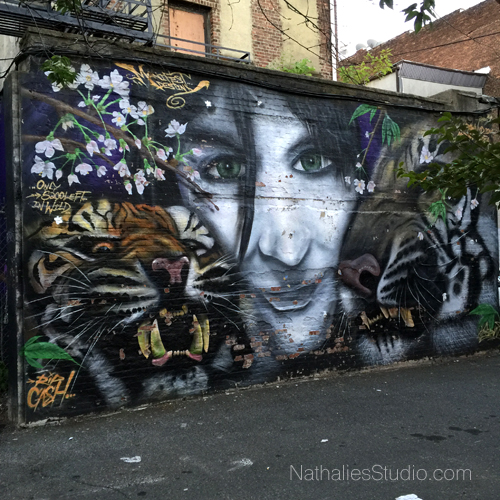 I have walked past this alley way a million times and never noticed it- and when I went through I found this mural.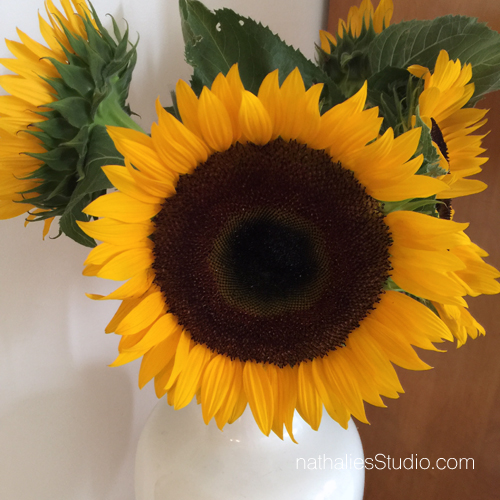 The biggest Sunflowers I have ever bought at a farmers market – I had to carry them over my shoulder like a log and my arms were aching- but for 8Bucks they are like having the sun four times in your living room – plus, sunflowers are my favorite flowers .
Hope you liked the little stroll through the hood- until the next time . Have a gorgeous day