Strolls through my hood get me out of my studio, they help me get unstuck and often I get inspired by what I see and get new ideas to create something. It is part of my philosophy about Artful Adventures in Mixed Media – which is the subject of my book. Here are some photos that I gathered in the last couple weeks.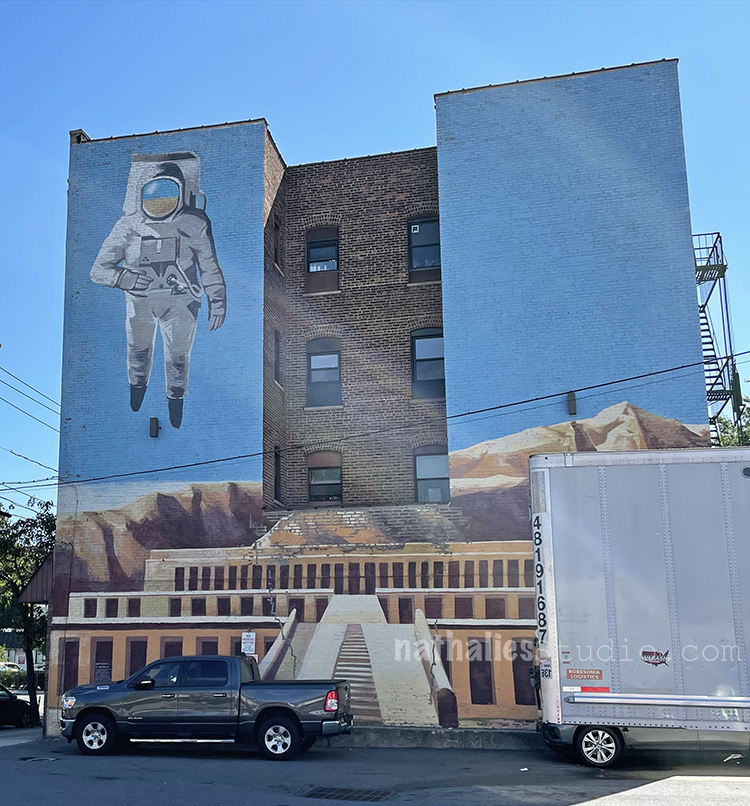 Floating through the universe – love this mural by bedbugs_in_love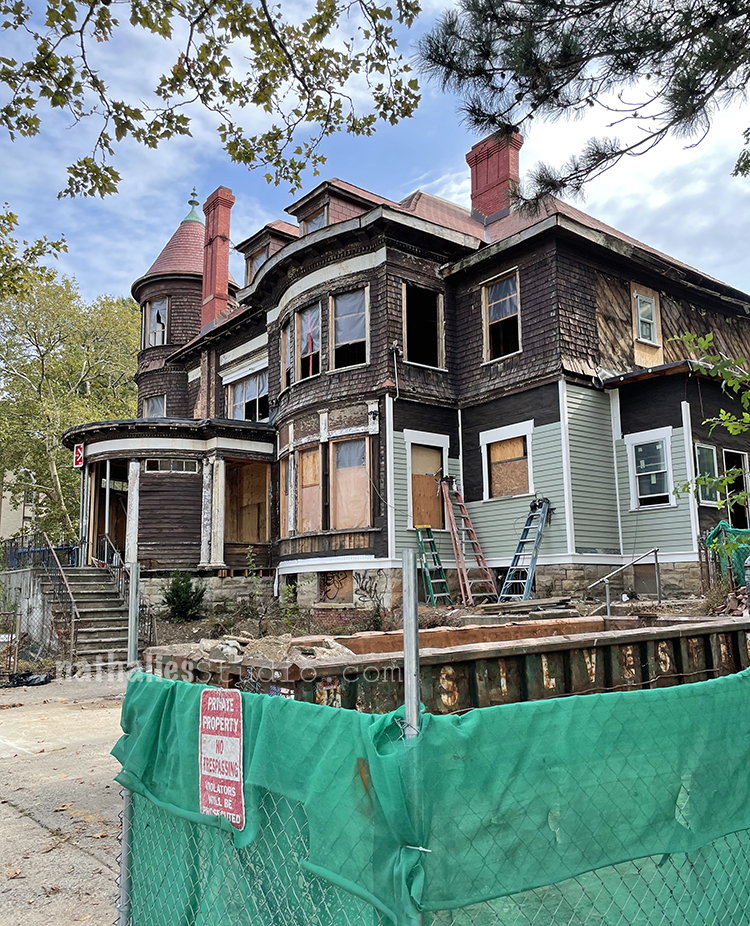 Looks like this sad building gets a new make over…now I am not an expert but ..I am not sure this looks like a great construction job …but maybe I am wrong … this former beauty is looong gone and while I am all up for saving houses – this makes me a bit scratching my head.
Early Bird – well wasn't*t that early when I shot the photo on a morning walk – I always love how construction fence plywood becomes a canvas in this city.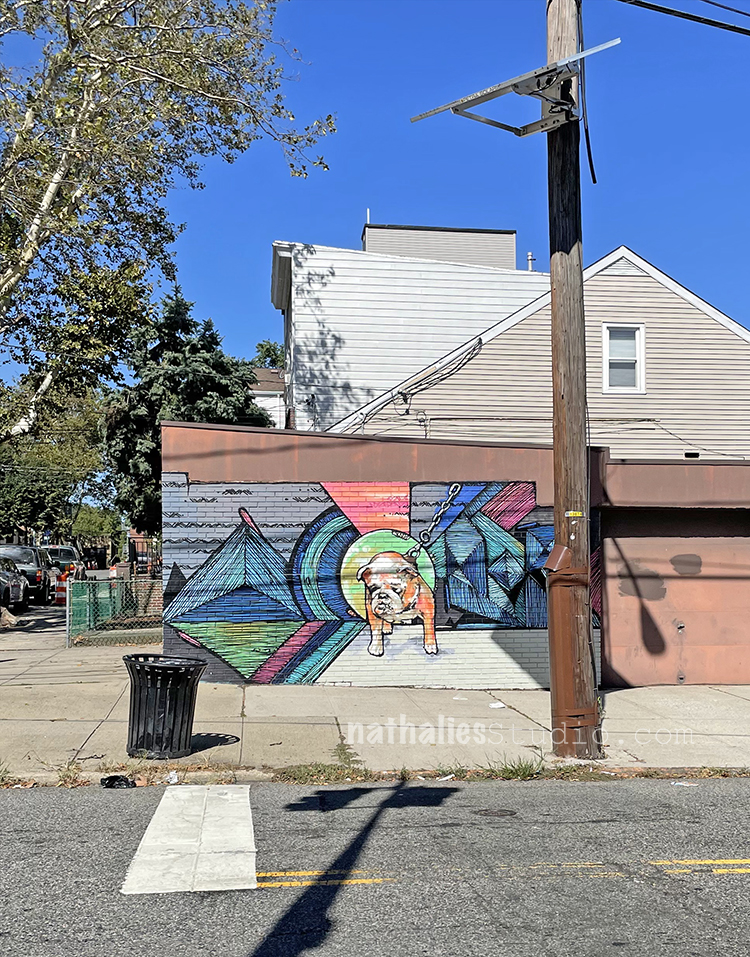 A mural by Clarence Rich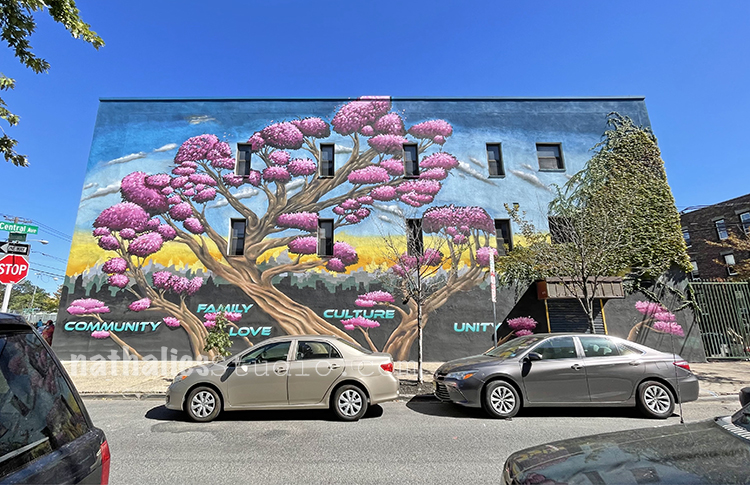 This mural is I think by Derek Rue – not one hundred percent sure and should have checked the tag as well.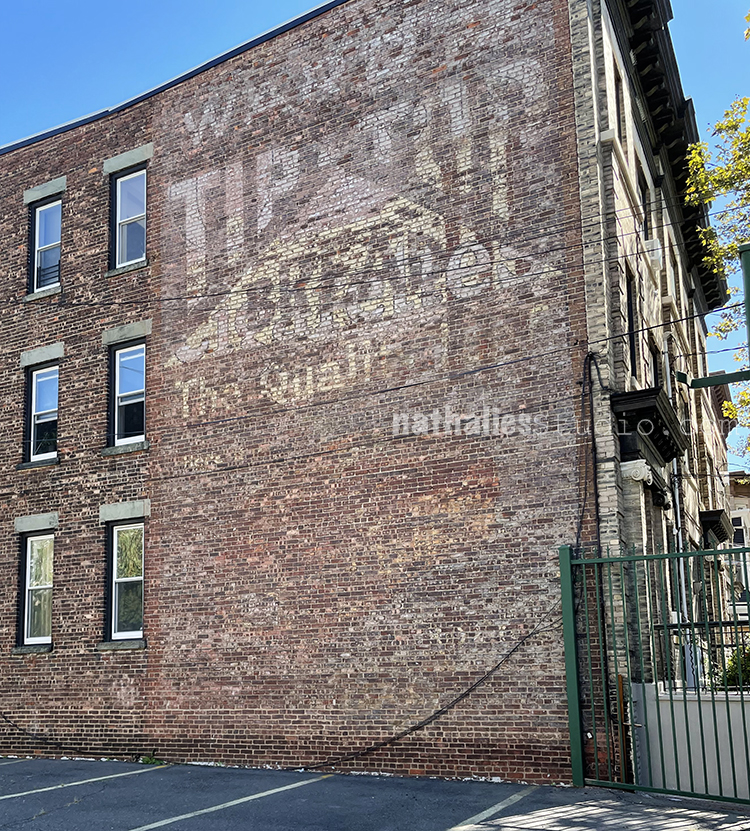 I love a good ghost sign – I think these are actually two ghost signs layered.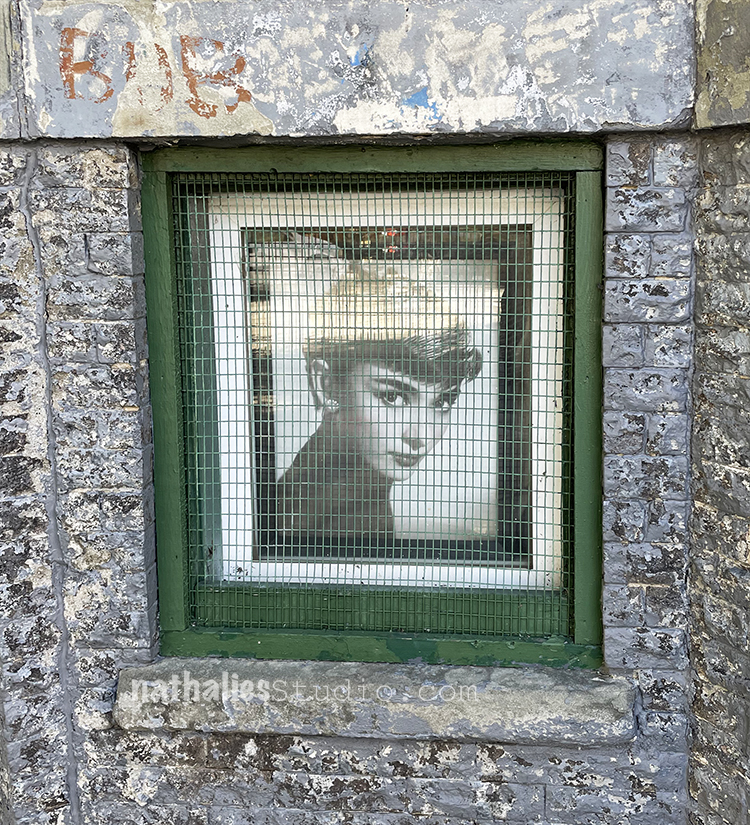 Audrey Hepborn looking at me from a basement window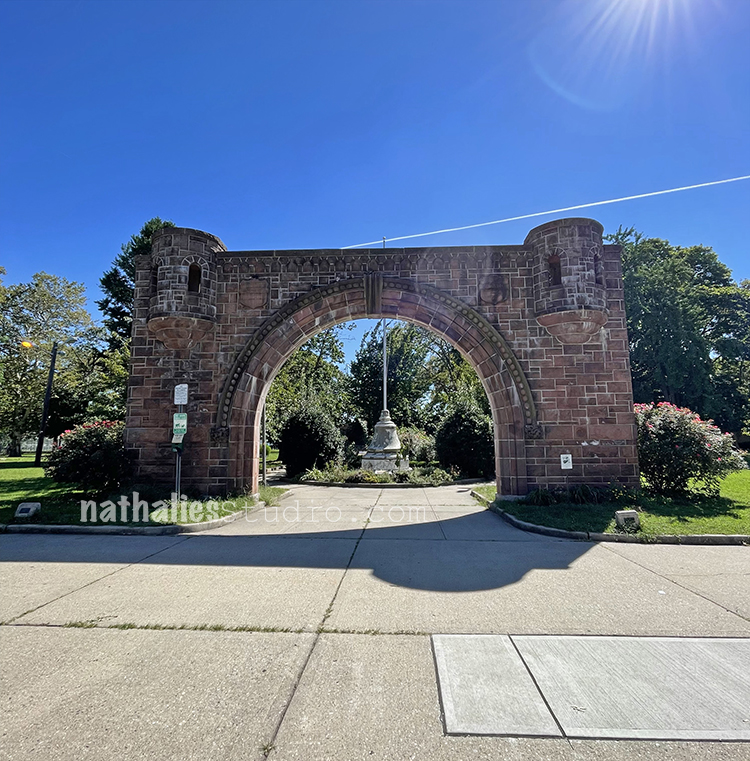 This gate used to be part of the Armory here in Jersey City and is now freestanding in a park.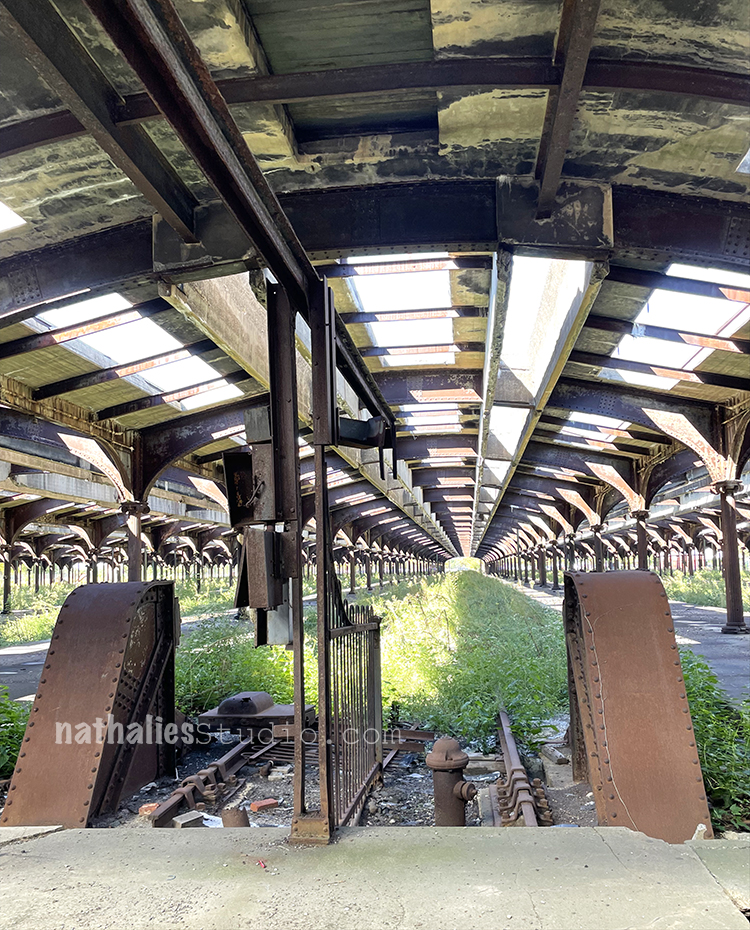 The sadly dilapidating train station at Liberty State Park- which brought hundreds of Immigrants arriving at Ellis Island to the rest of the country.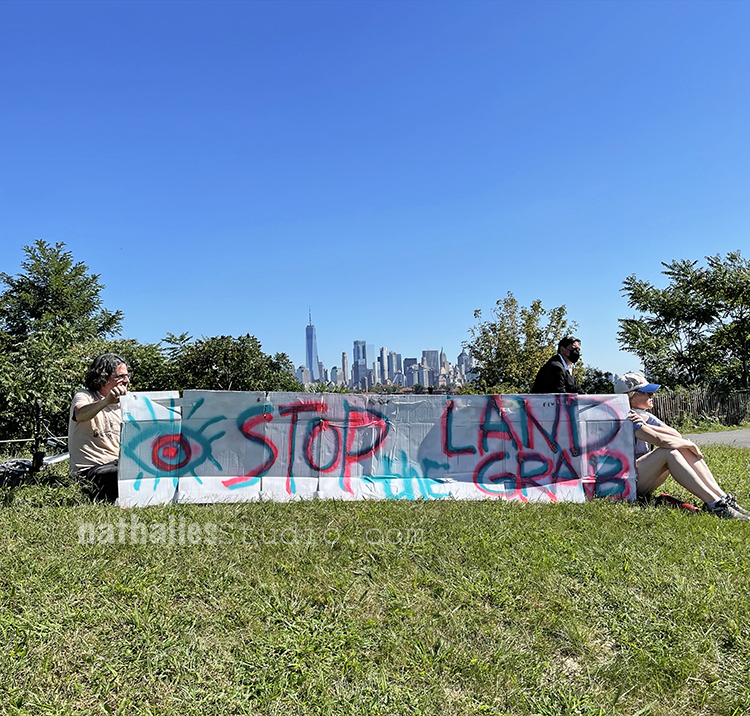 My friends with a big message – as every year we all have to go protest the ridiculous efforts by a golf club billionaire to get his greedy paws onto parts of our public land at Liberty State Park to expand with a couple holes.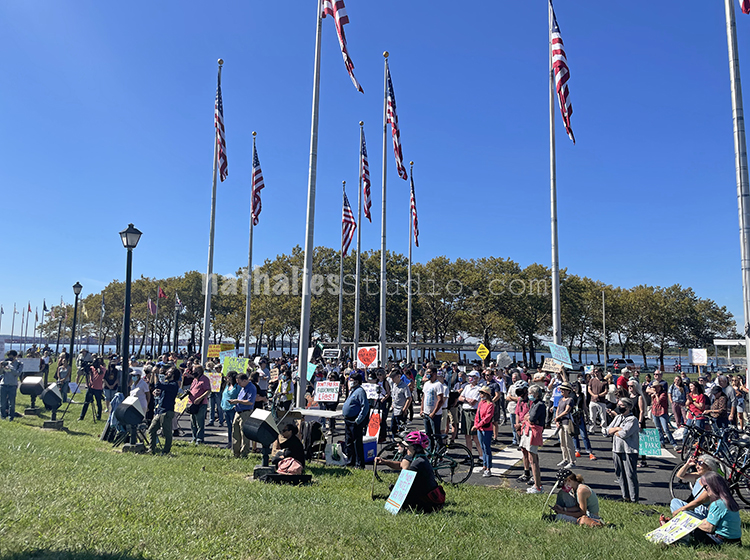 It seems like a now brainer to finally sign the Liberty State Park Protection act …but alas … here we are again.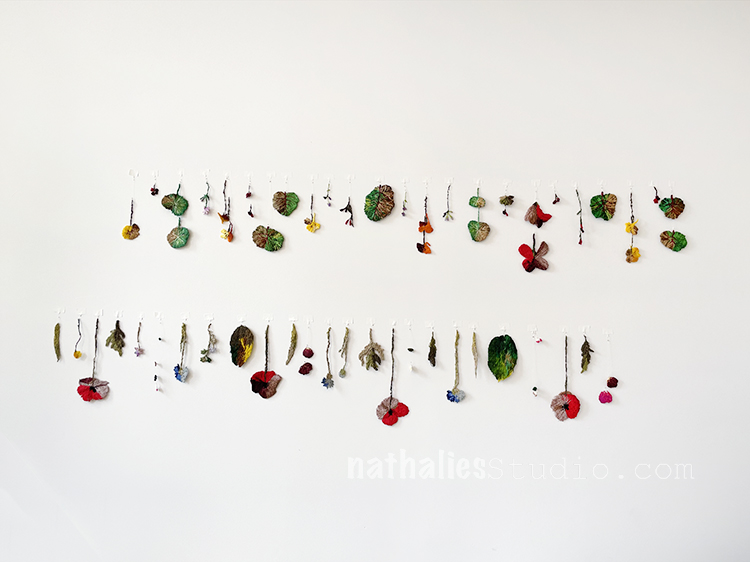 Earlier this month the Jersey City Art and Studio Tour took place and I was so happy to see the wonderful installation of Rhian Swierat in person. Her work is so stunning!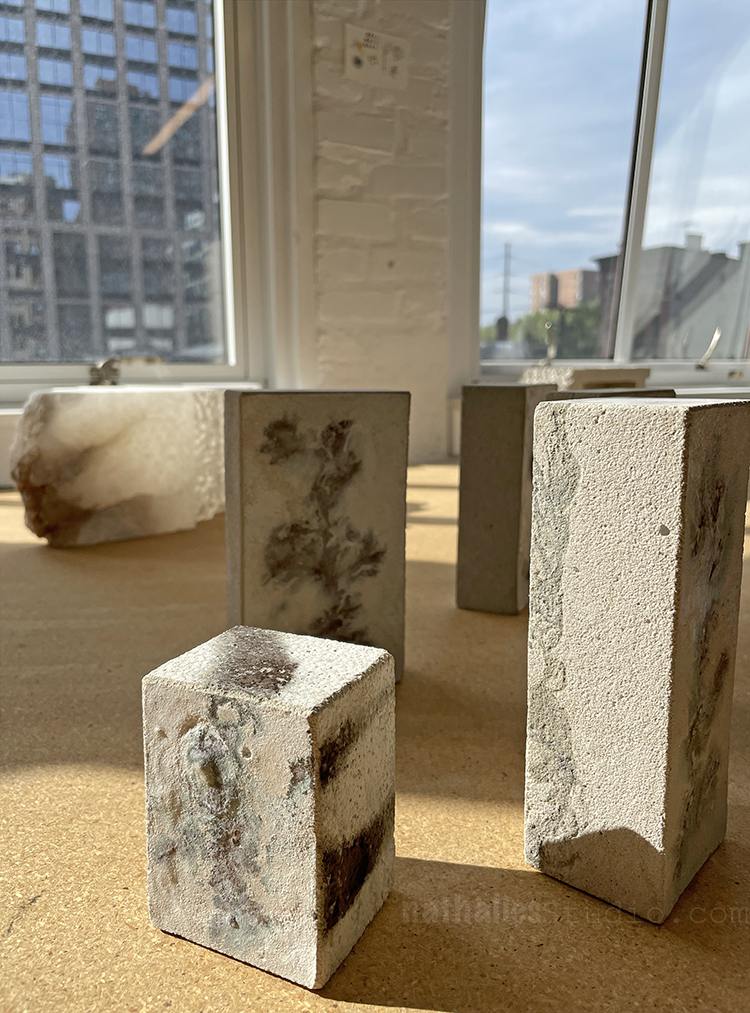 And those sculptures by Josh Urso caught our eyes and are so intriguing !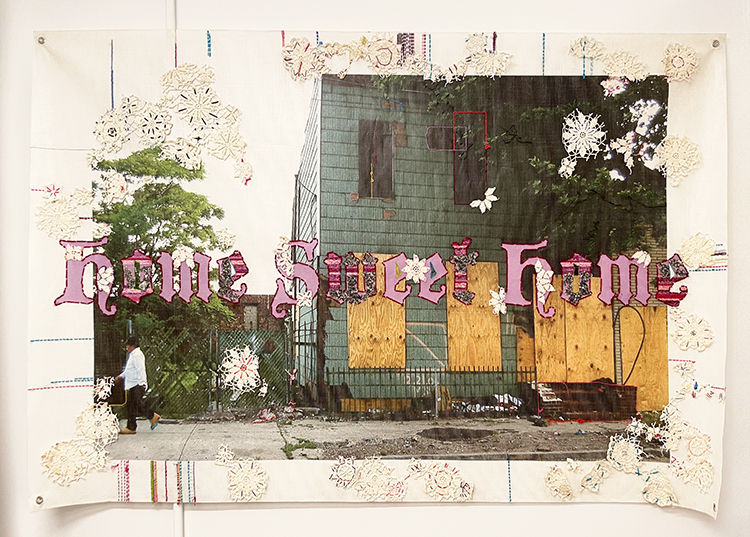 An amazing and huge vinyl banner by woolpunk – stunning work!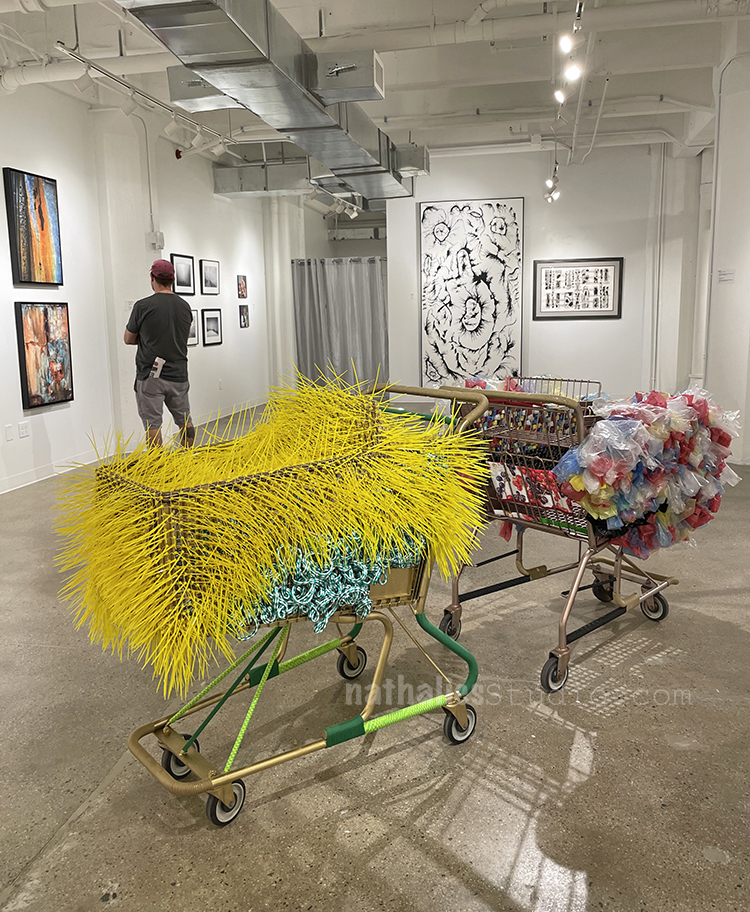 It definitely was nice to just walk around and see some local artwork. Next year I want to participate again but this year it was just to stressful to get ready for it and I really enjoyed having the opportunity to see other people's work :)
That was it for this month – hope you enjoyed the little stroll and see you soon again strolling the hood :)