Strolls through my hood get me out of my studio, they help me get unstuck and often I get inspired by what I see and get new ideas to create something. It is part of my philosophy about Artful Adventures in Mixed Media – which is the subject of my book. Here are some photos that I gathered in the last couple weeks.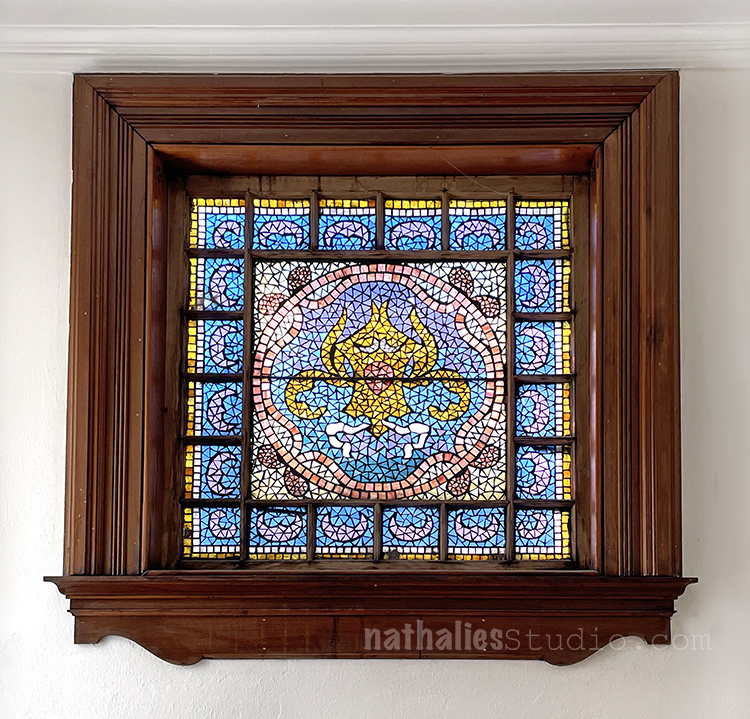 Little impressions of a house close by, I love this stained glass window – I love the intricate details with squares and triangles.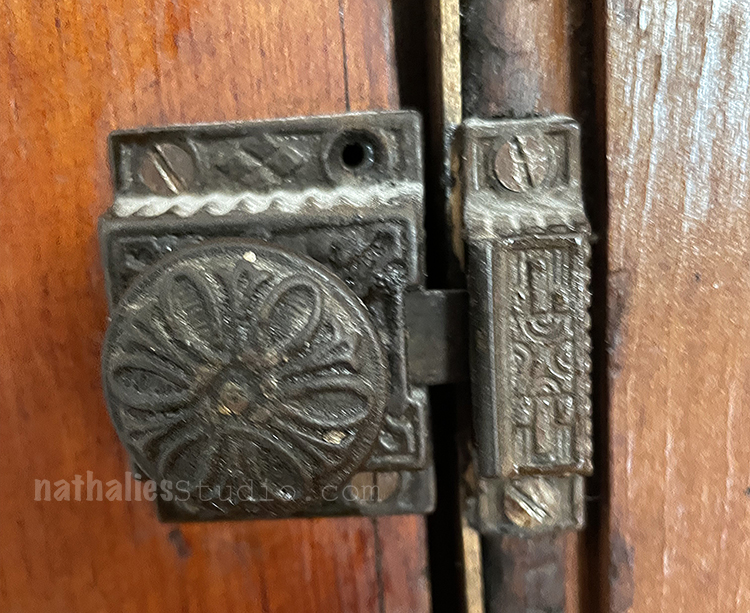 Original Hardware – I am always amazed how intricate the simplest things were in Victorian times- this little lock make me happy.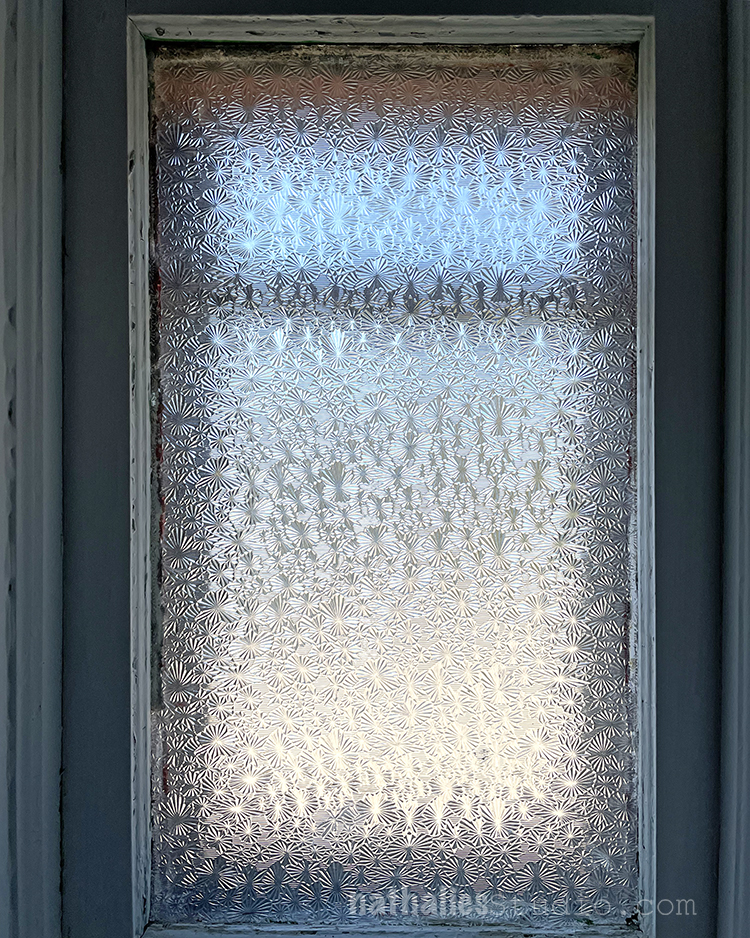 A frosted bathroom window – so beautiful!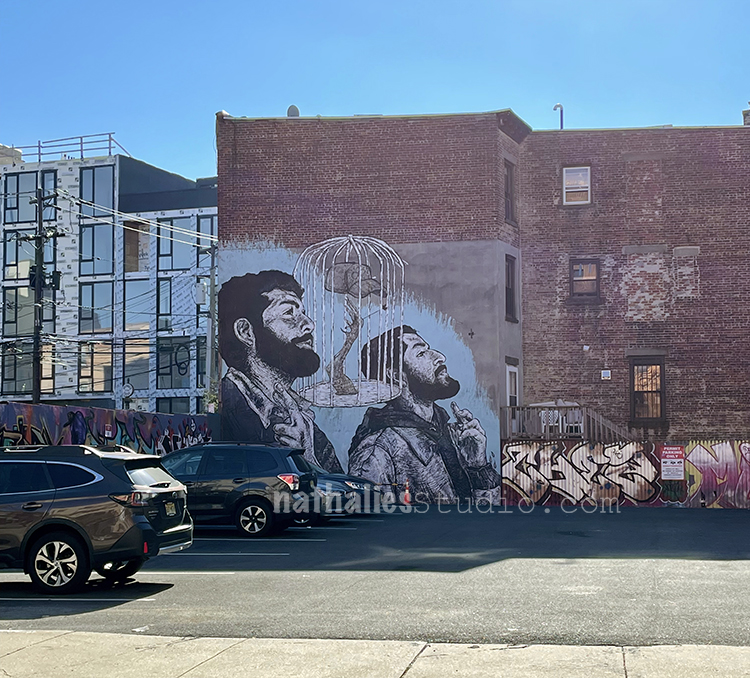 I had some stuff to do downtown and browsed around my old stamping grounds – I still love this mural – sadly the art supply store next to it is gone …they had to move but closed in the new location during the pandemic. I loved the store- it makes me sad to think that this city with almost 300,000 inhabitants has no art stores.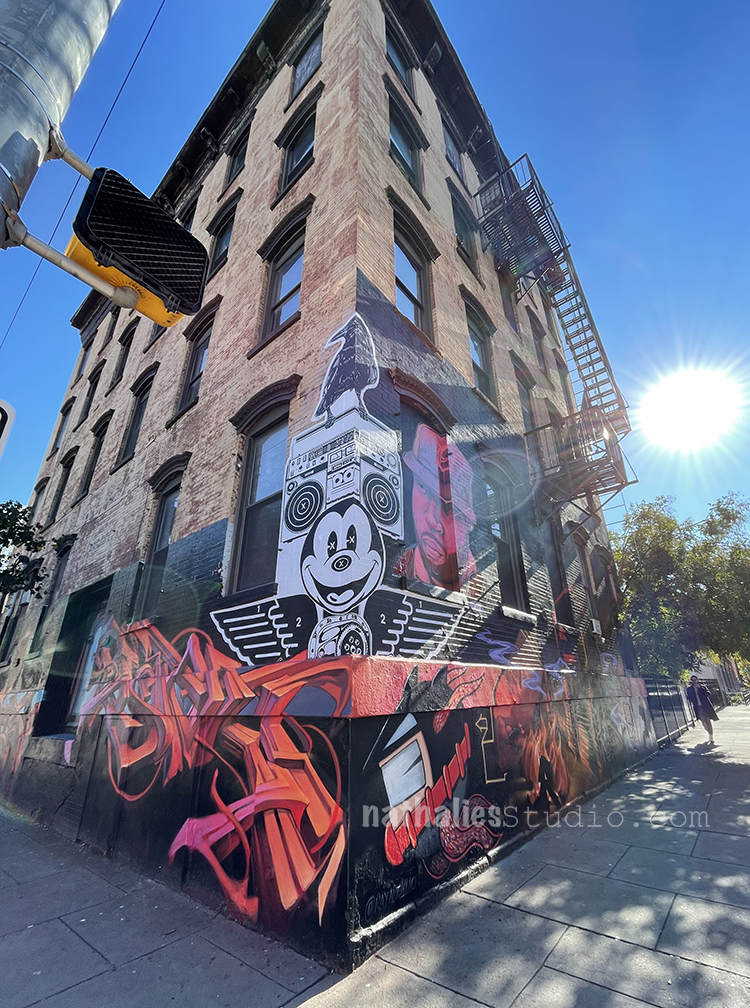 New collaboration piece up by Dylon Egon , Distort , Artgraf , Ray Arcadio and more- still trying to figure it out.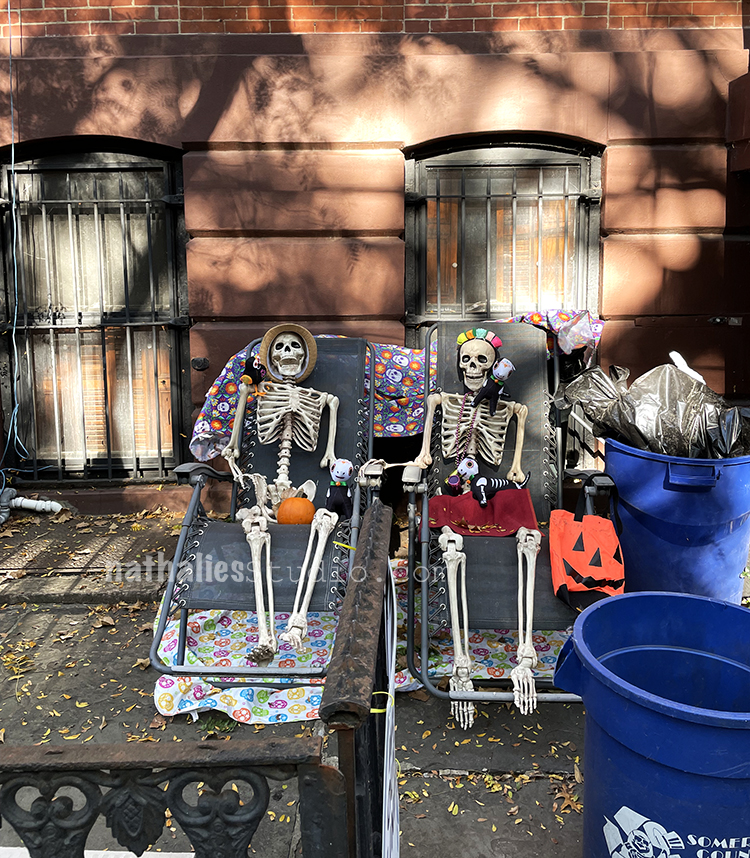 This made me snort – past Halloween and I guess…well they waited a long time for those trick or treaters.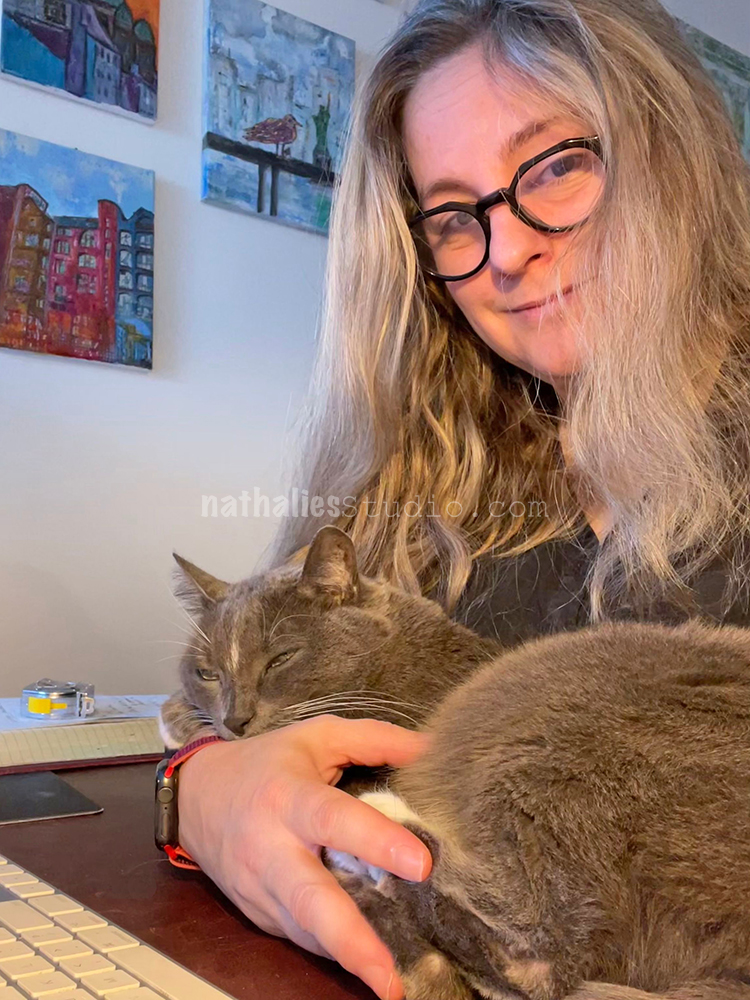 And well – closing with some cat pix- LOL- here is Bobby Pretzel being extremely helpful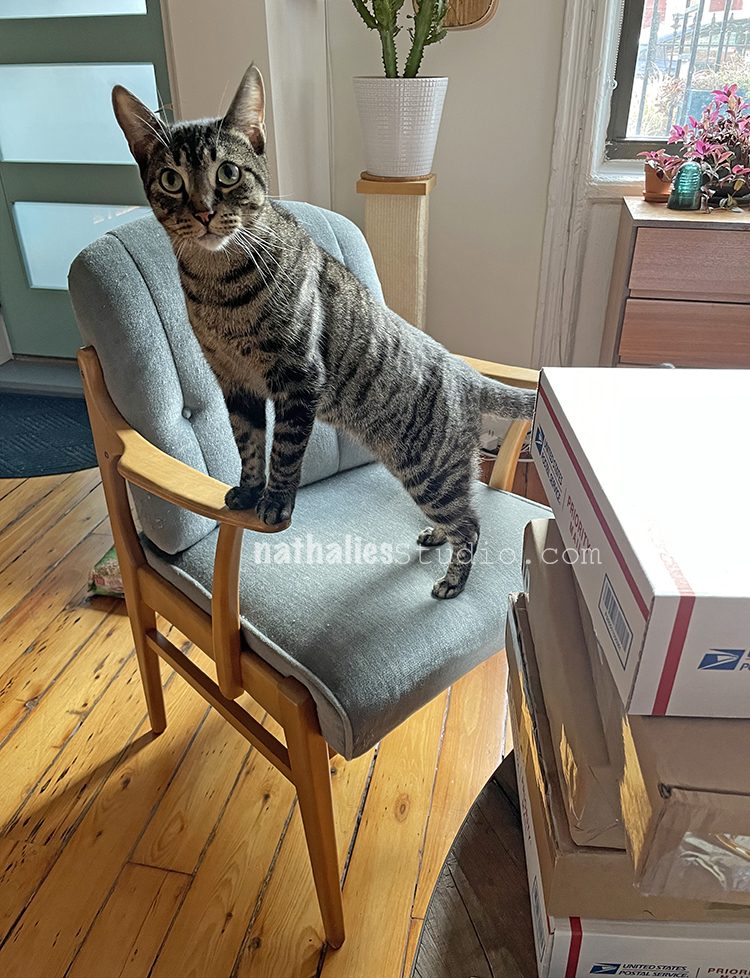 As well as Mingus doing quality control for all the packages I ship to you. What could go wrong with two such cute and attentive helpers?