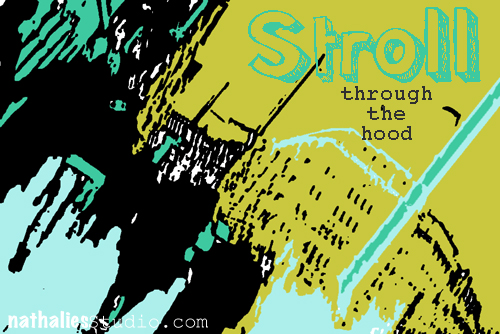 I did some nice bicycle strolls through the hood this month – although I have to admit – I am still a bit scared riding my bike in this city. The streets are insanely bad and are pot hole traps and the car drivers basically never watch out for bicyclists. But anyway …let's go!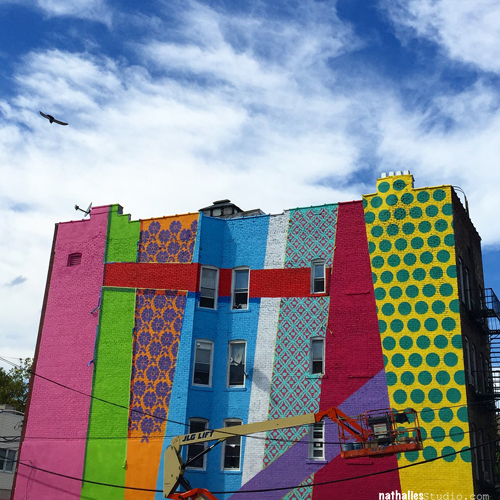 I loooooveee this- here it is still in progress. Mural by Hellbent close to Journal Square in Jersey City.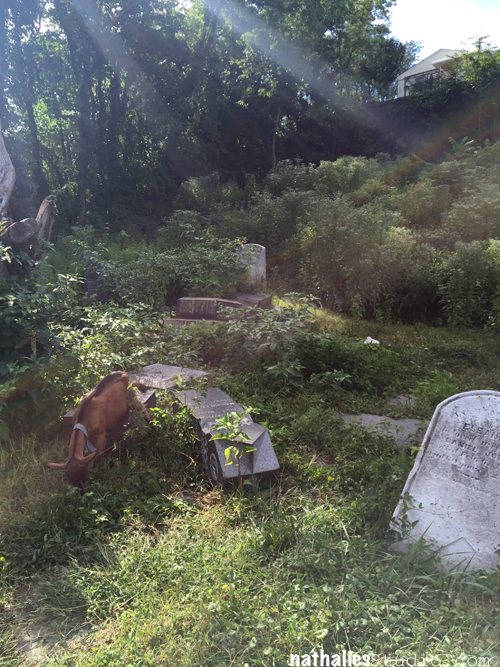 This was taken at the Historic Jersey City and Harsimus Cemetery. Prior to it's creation in 1829 it was the site of multiple Revolutionary War skirmishes and an ammunition storage during the War in 1812. Now it is inhabited by goats and maybe ghosts? :) Apparently there is a Halloween Candle Light Crawl scheduled on Halloween – you won't find me there- I would probably pee my pants- LOL
Dylon Egon 'The Evolution of Modern American Man' – love his work!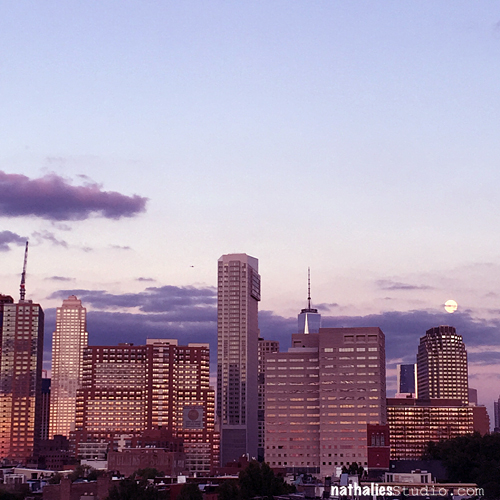 The last couple months we had dinner almost every evening on our deck enjoying the city view -I will miss this for sure as it is getting colder.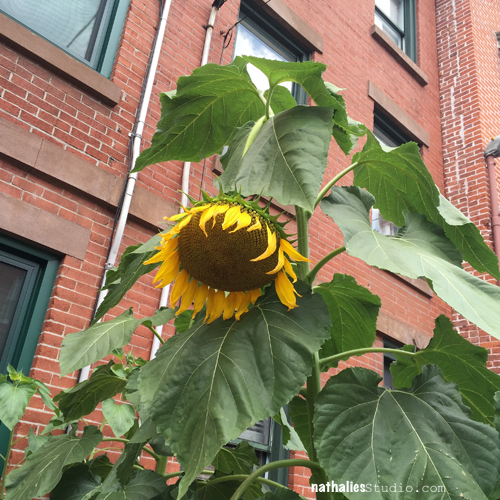 Have I mentioned before that EVERYTHING is bigger in America? Well …I am not the tallest person, I admit , but I took a photo of this sunflower looking up, it is like a huge shower head- LOL. FUN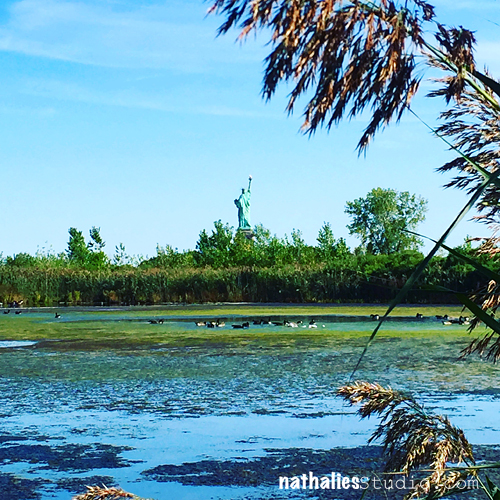 Another bike tour through the Liberty State Park – sneaking up from behind on Lady Liberty :)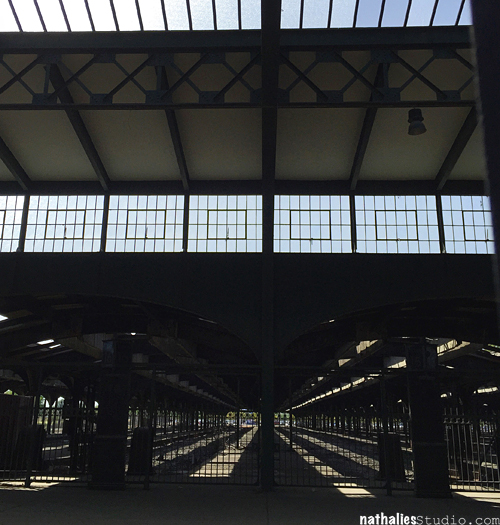 Fascinating lines and lights – the old Railway Station where immigrants coming from Ellis Island would head out to all other places but NYC in the States.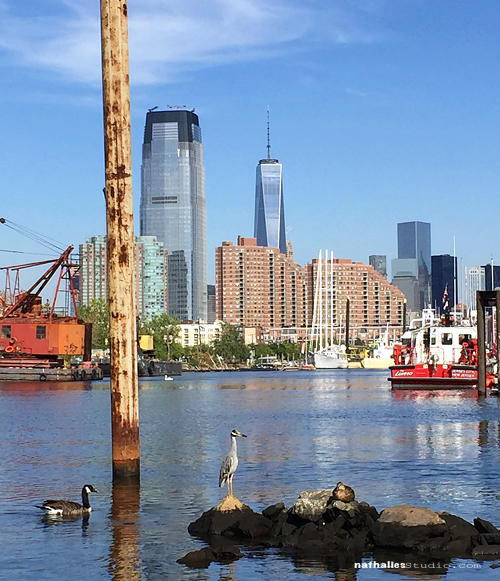 just loved this view Jersey City,The World Trade Center and Manhattan…and look at the heron …I am amazed that these places exist – little oases in buzzing cities ….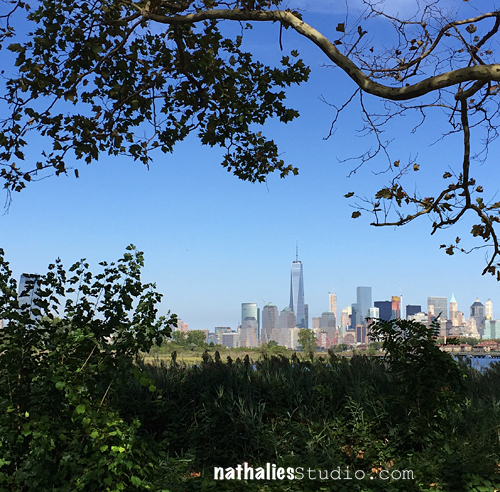 Another view of Manhattan … now…who has the best views of Manhattan? Yes ….we in Jersey City have ;)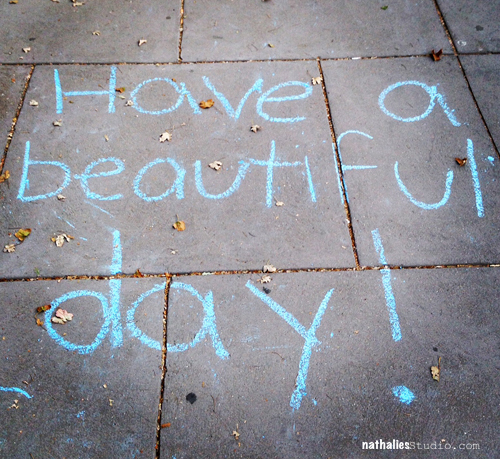 And things like this make my  day :) Hope you have a beautiful day too! Thanks for strolling with me through my hood!