Strolls through my hood get me out of my studio, they help me get unstuck and often I get inspired by what I see and get new ideas to create something. It is part of my philosophy about Artful Adventures in Mixed Media – which is the subject of my book. Here are some photos that I gathered in the last couple weeks.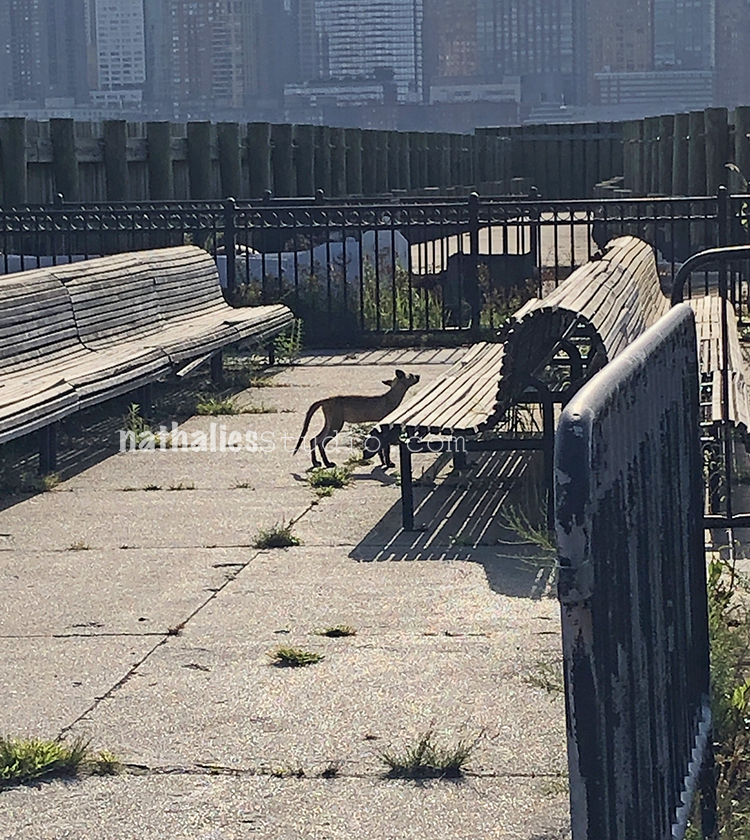 One of the mornings when I took my bike into the park I spied this little fox looking for at the waterfront – with Manhattan in the background. Apparently now that less visitors are frequenting Liberty State Park they are out more and visible. The Park Rangers are aware of them and taking care but it was still a kind of sad and interesting sight at the same time.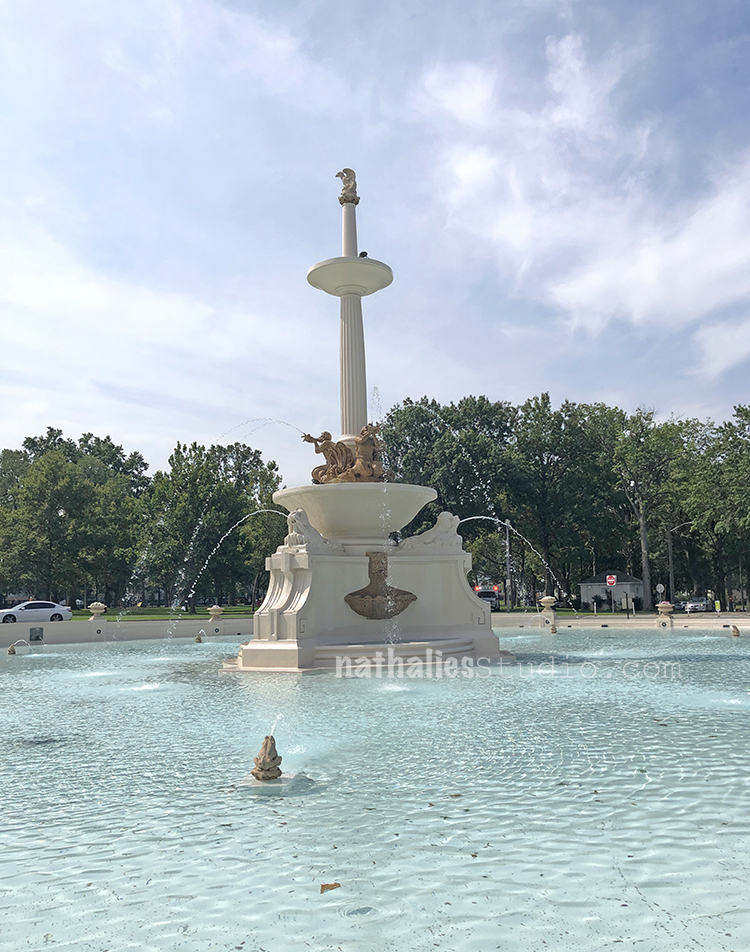 Another park another view- this fountain at Lincoln Park has been repainted and repaired and it gives a little bit of a European vibe off :)
A Mural I discovered while biking through a different part of the city. I love taking my bicycle around – you get to see a lot of areas of a city but are still able to hop on and off real quick to snap photos.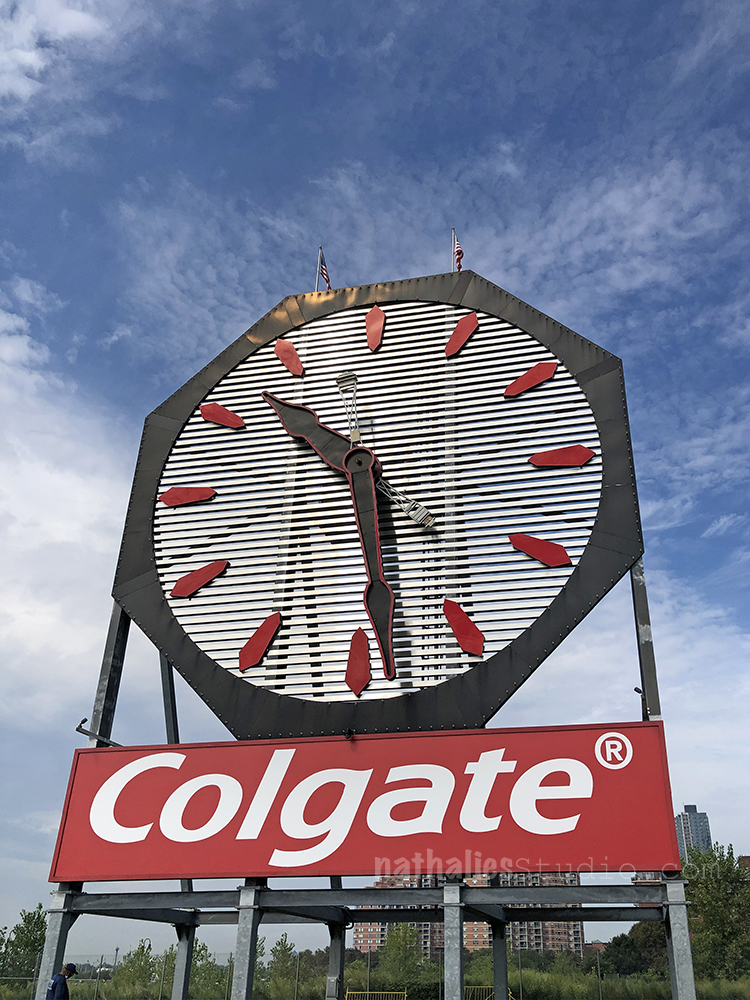 The famous Colgate Clock near the former Colgate side – was build in 1924. It used to be at some time the biggest clock in the world and was located on top of the factory building so workers would show up on time. When Colgate left Jersey city the buildings were razed and the clock was more towards the waterfront.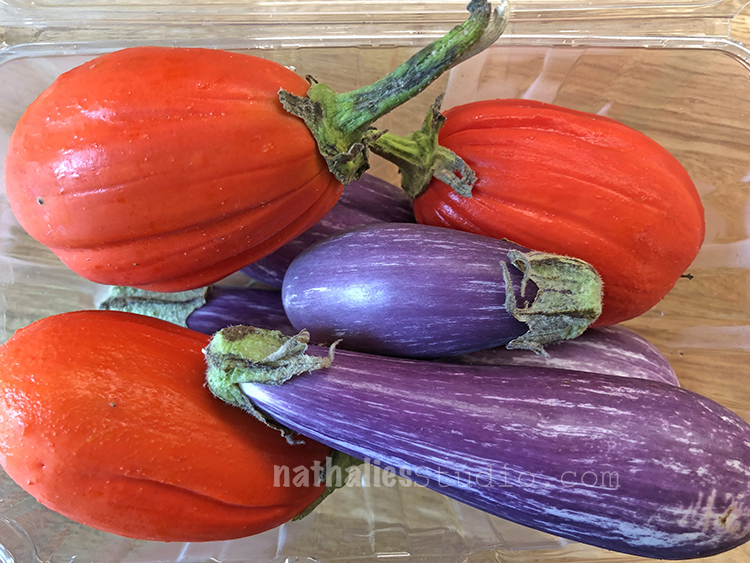 How beautiful are those eggplants. I got them in my CSA box and learned that there are actually read eggplants …wow- that was something I never knew. They were quite delicious :)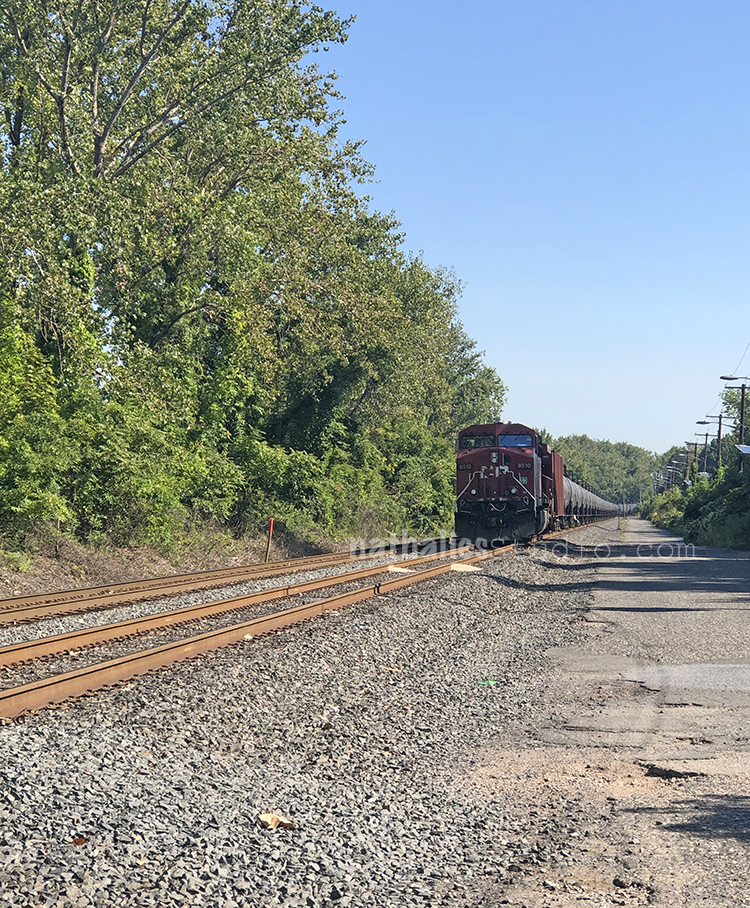 Bike ride along a train track. Whenever I am here I feel like I am in a different world.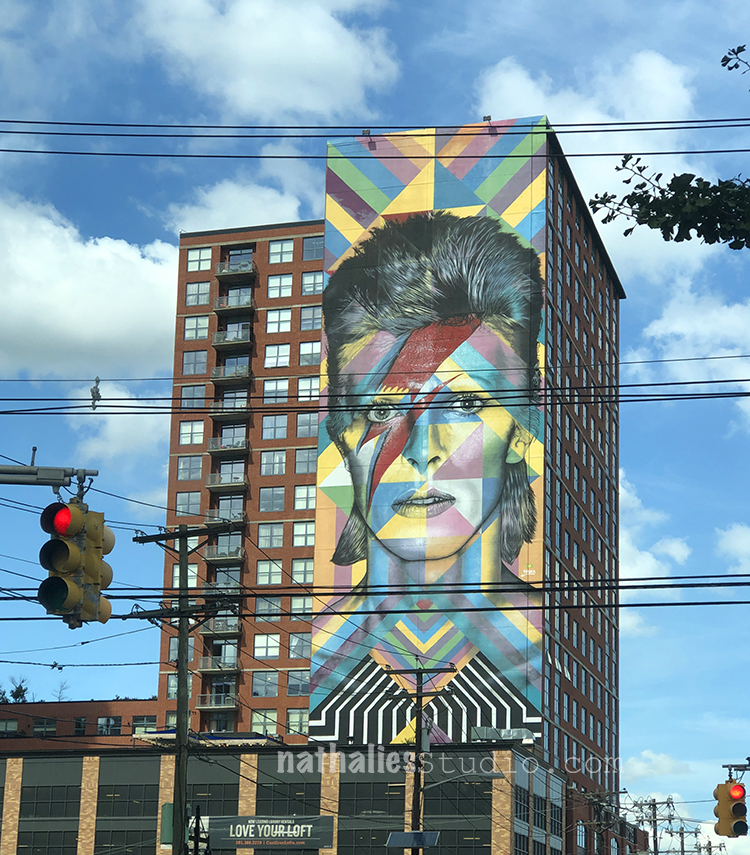 David never gets old – I love this mural. Makes me want to do a transfer with his photos on some geographic colorful background.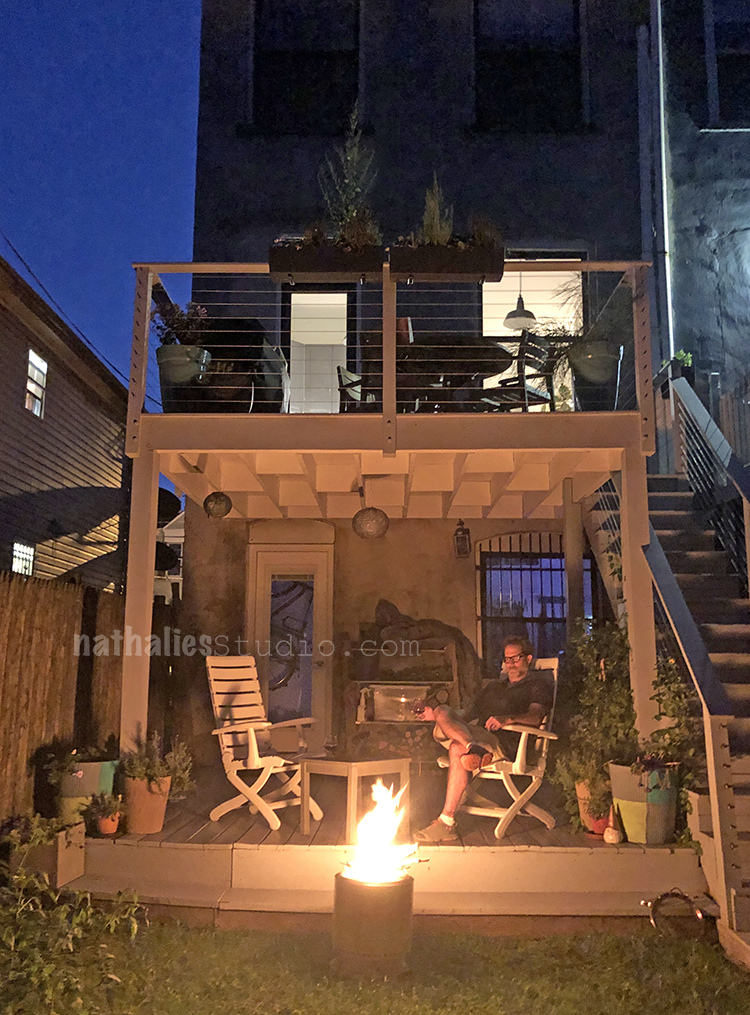 We got a new fire pit and are having a good time using it now that the nights get a bit chillier.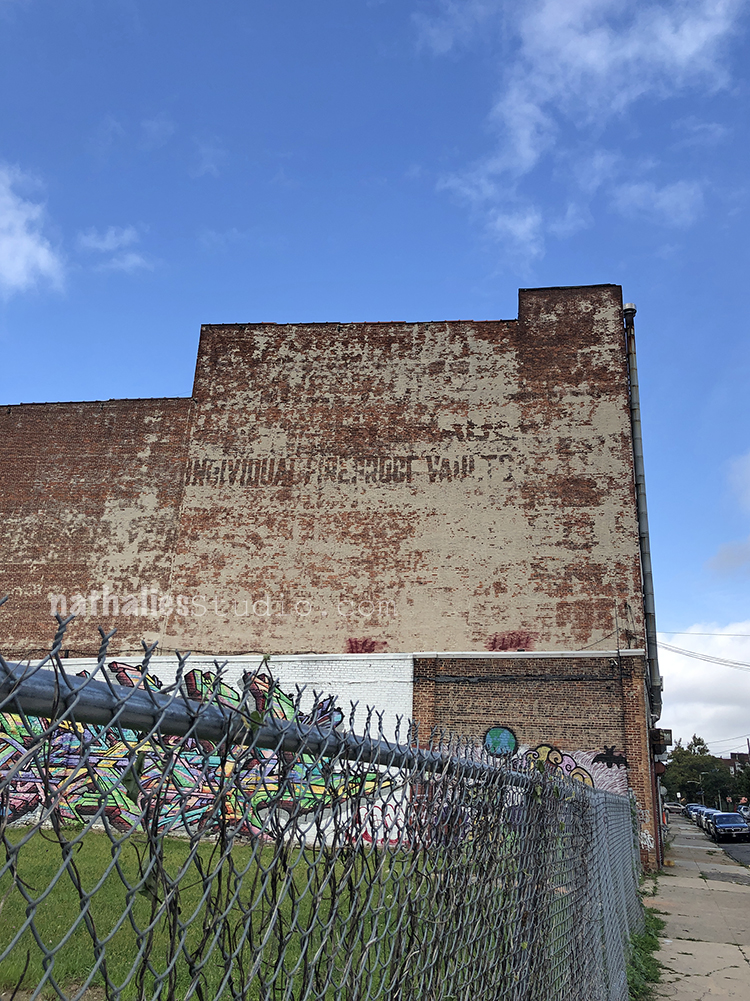 Ghost signs – Individual Fireproof Vaults- still trying to find out what was actually in the building – but the sign on the side is fun.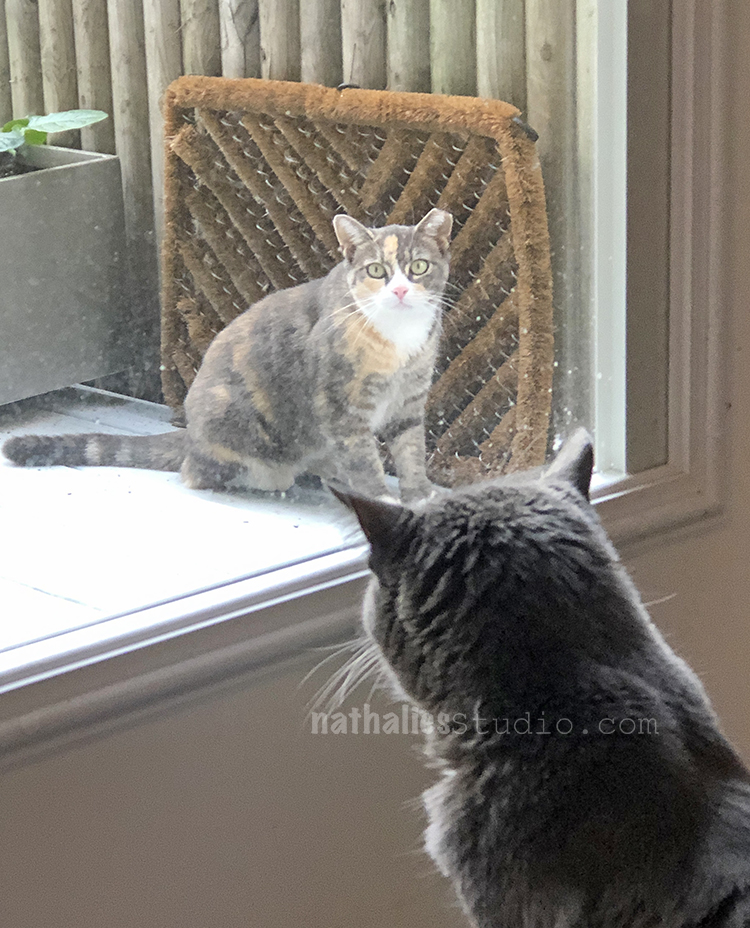 Pretzel discovered this lady passing through our garden and he has been sitting in front ever since he did. LOL- he either is not amused or he fell in love … I am not sure ;)