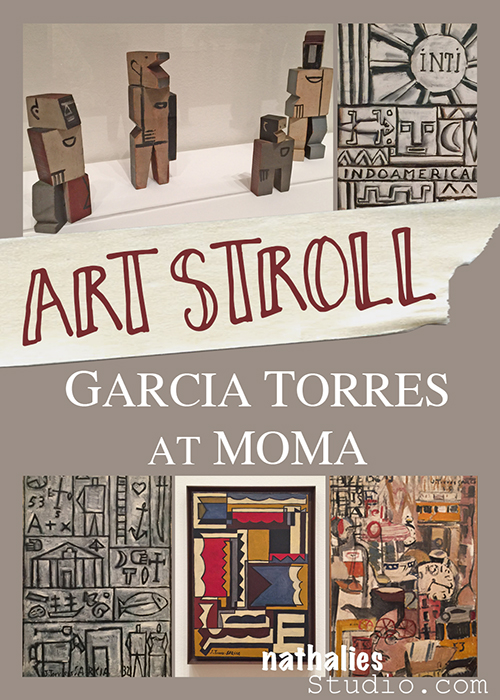 A couple months ago I went to MoMA with my friend Julie Fei-Fan Balzer and I was excited to see the Joaquin Torres-Garcia exhibition since I fell in love with his work a couple months before in Argentina at Malba. Torres-Garcia was an Uruguayan painter and sculptor. He lived in Barcelona with his family in 1891, traveled a lot in his life and was friends with Picasso, Duchamp and other important artists. What I love about his work is how versatile and symbolic it is.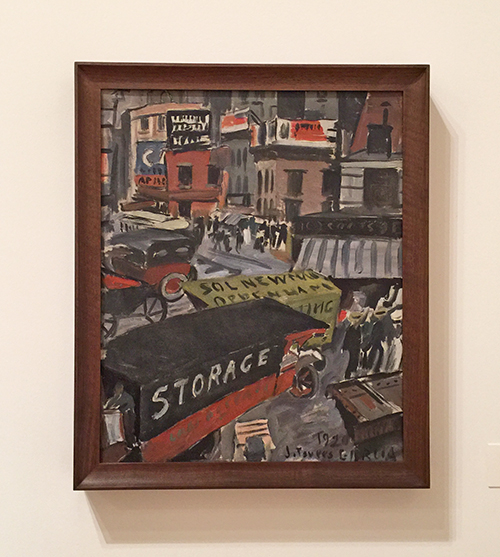 Fourteenth Street, 1920 – Oil on board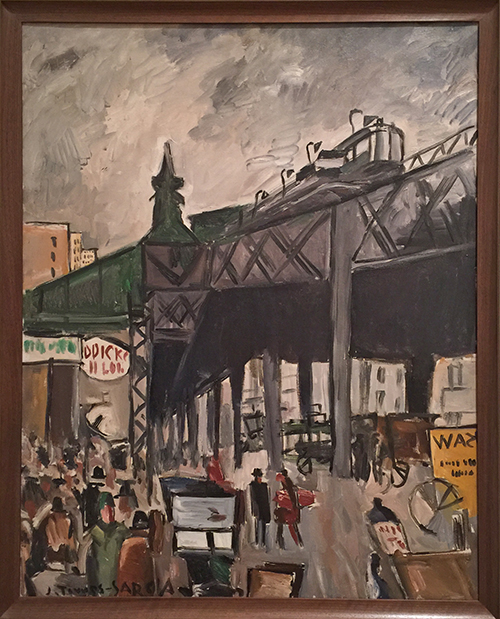 I love his New York City Scenes- they are so lively and I love that he put more detail on signs and writing than on faces – yet you totally get the vibe of the city.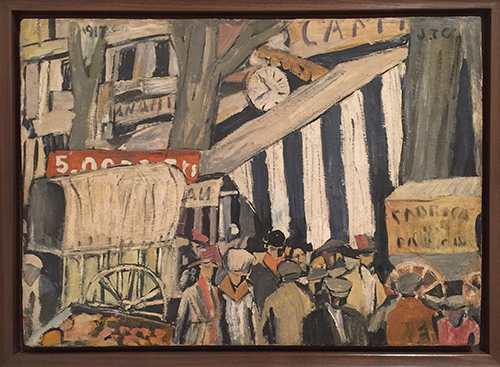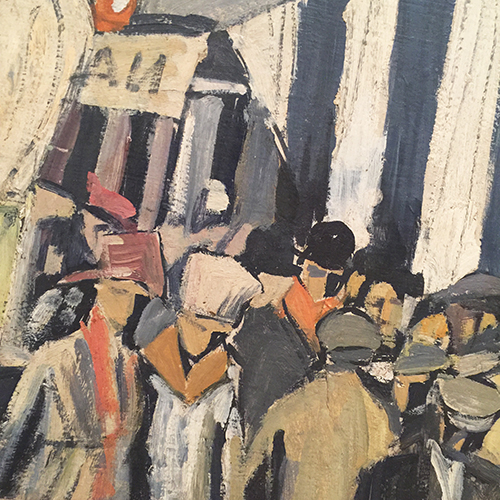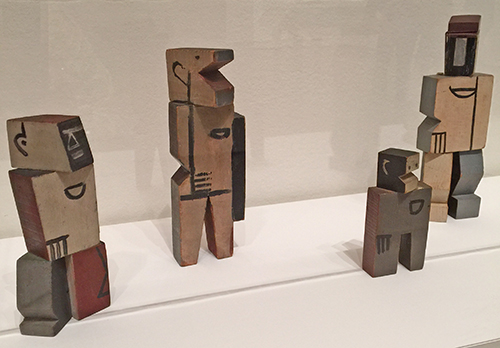 Aren't those the coolest? I want them all!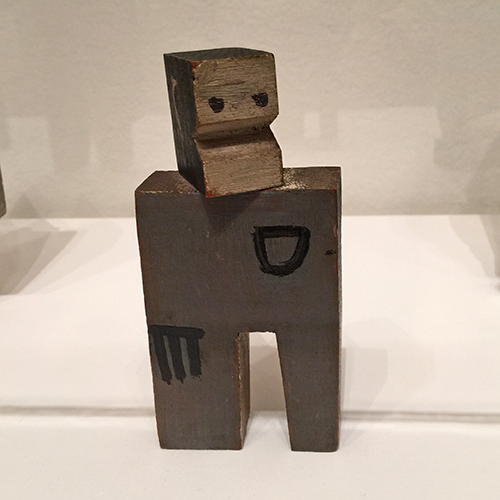 I love his very limited color palette.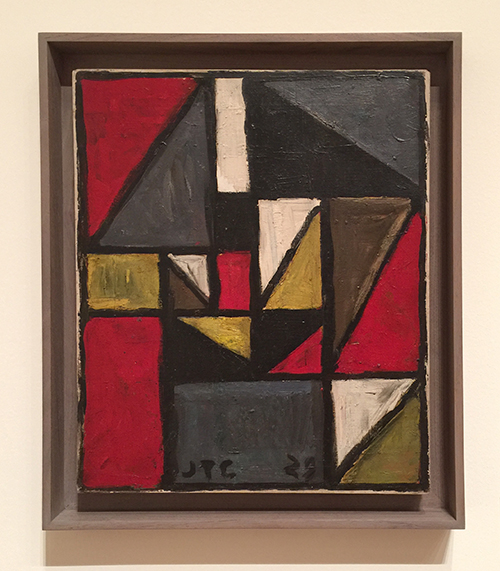 Construction with triangle, 1929 – Oil on canvas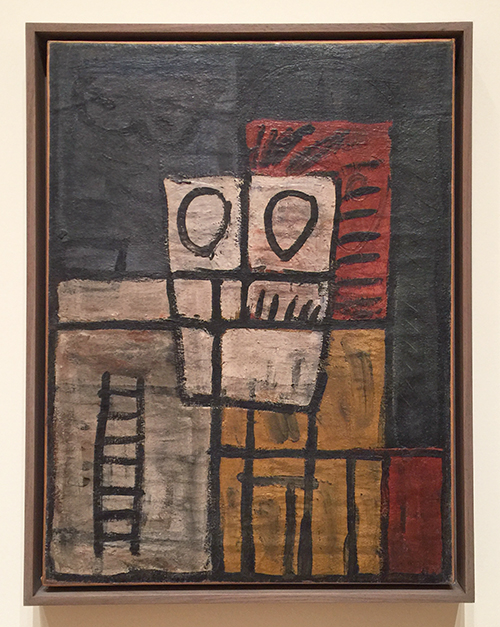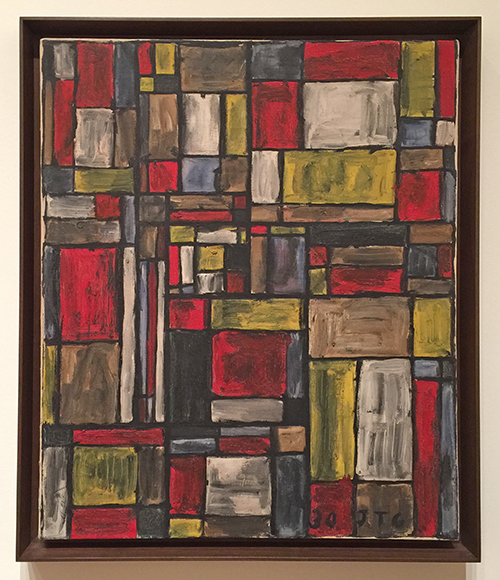 Structure with struck forms, 1933 – Tempera on board.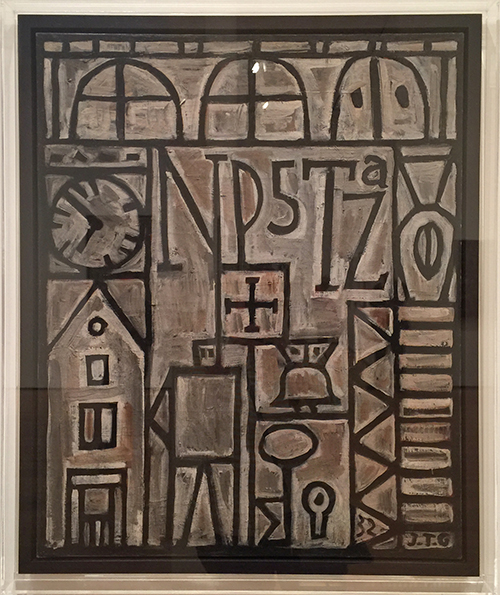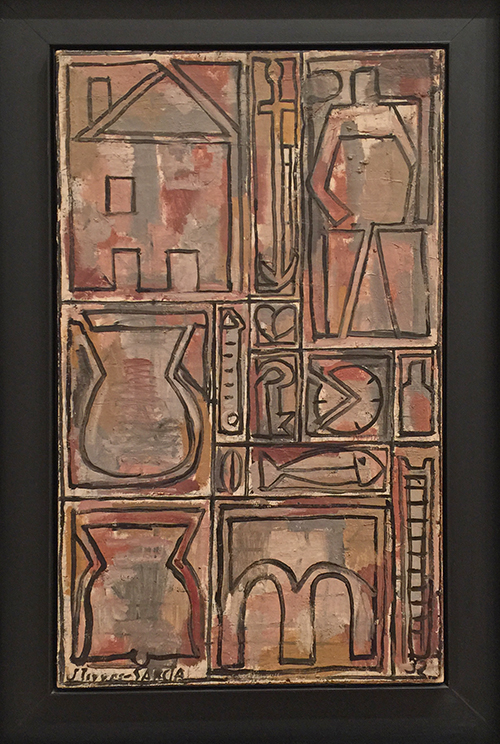 His use of wood pieces – It makes me want to find old pieces of wood and paint on them.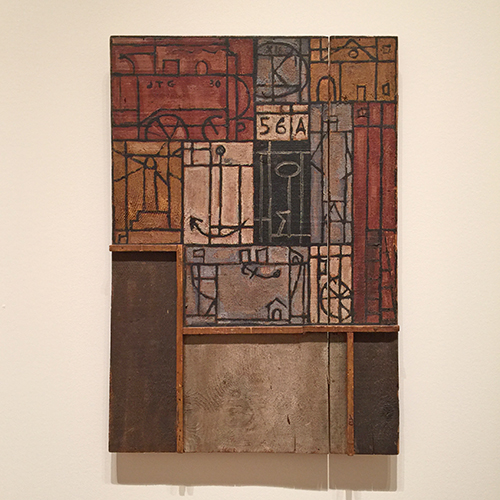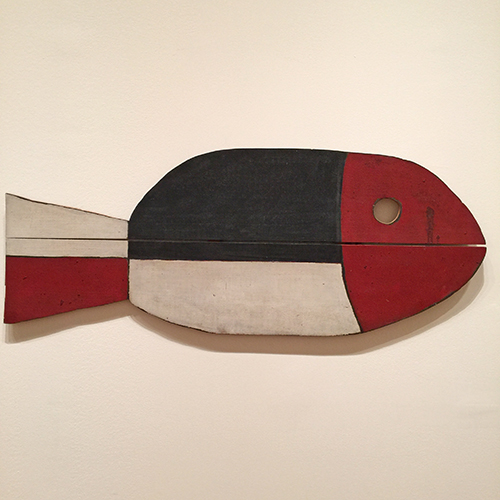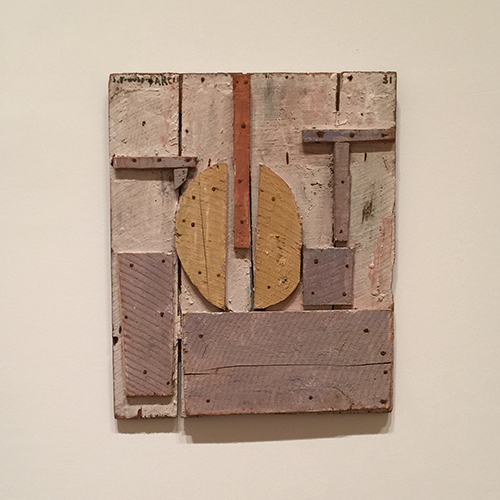 And working in black, white and grey…even though I am such a bright color nerd, this makes me want to do it.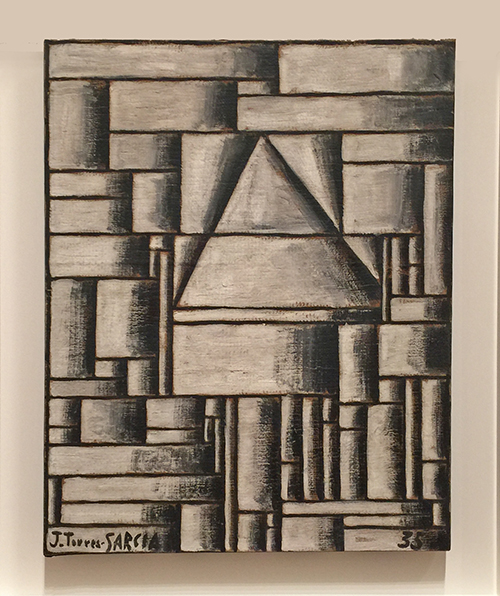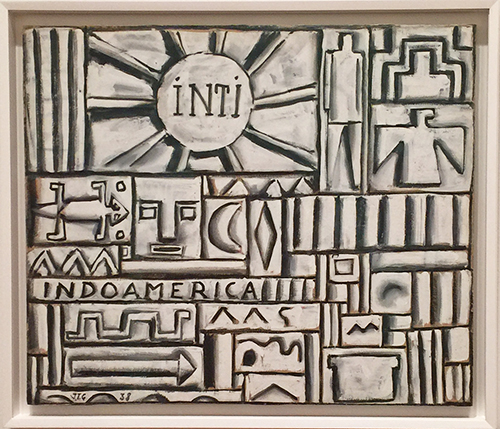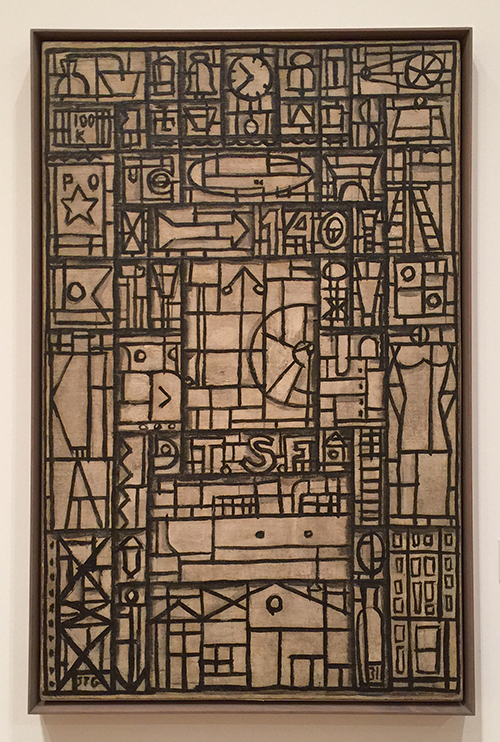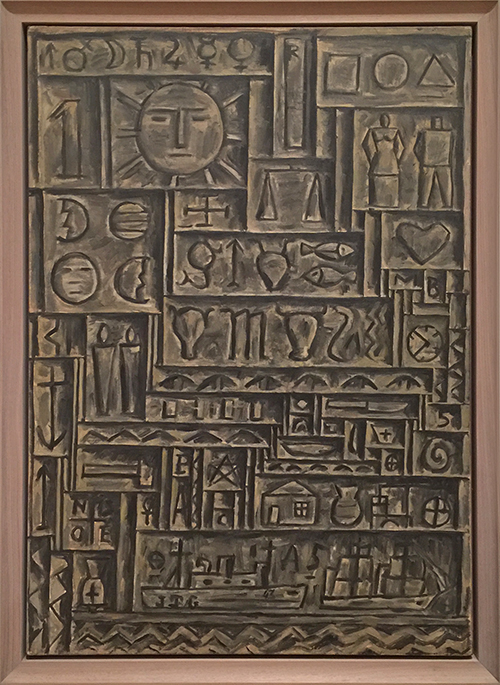 Constructive composition,1931 -Oil on canvas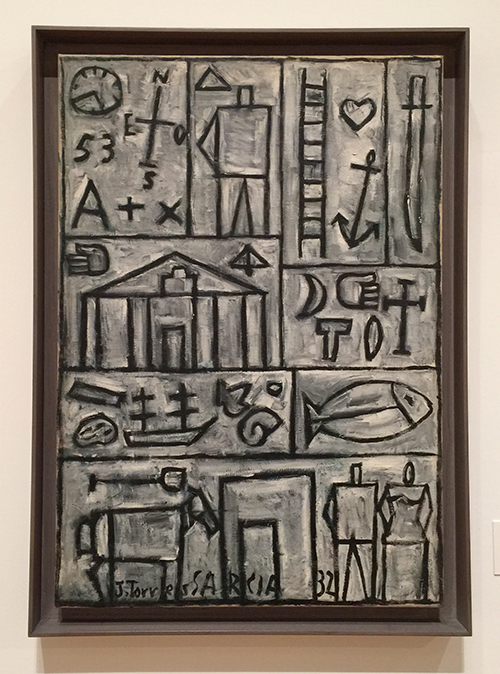 Composition, 1932 – oil on canvas
Oh looksie…there is Julie :) I miss her and our MoMA strolls.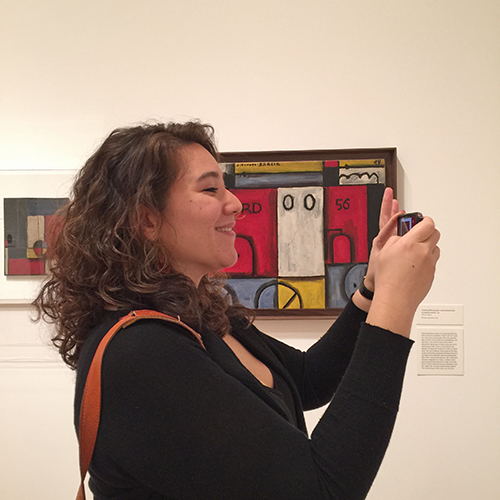 The one below is one of my favorite. The collage elements, the flags, the ephemera, symbols- I just love it!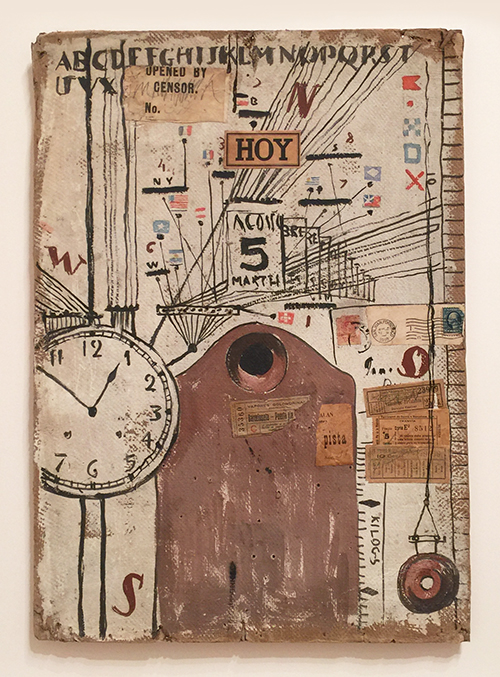 It was a great art stroll and I really enjoyed seeing more of Garcia Torres after my visit to Malba. I am sure I will refer to his artwork in one of my future works – stay tuned :)
Do you find his work inspiring?