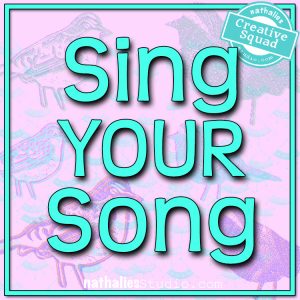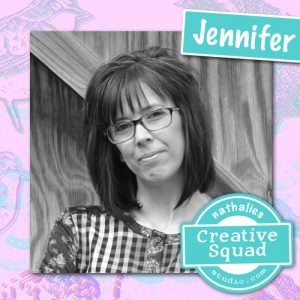 Hello from my Creative Squad! We are kicking off a new theme this month with a fun secret and clever little art journal page from Jennifer Gallagher. She is using my Santiago stencil, my Early Bird stamp, and my Jugendstil stamp. The theme is: Sing Your Song – Everybody has their own voice, their own groove, their own one-of-a-kind personality. What is something unique about YOU that you are proud of? Don't be shy, Sing YOUR Song!
---
This month the Creative Squad is singing a song about what makes each of us uniquely us! We all have our own voice and talents. Not many people know it, but I love to sing. I can't work on an art project or even wash a load of dishes without singing along to my favorite playlists. Don't tell anyone, but I'm not half bad. It's our secret. So this month, I'm literally singing my song in this fun art journal page. Let's get started.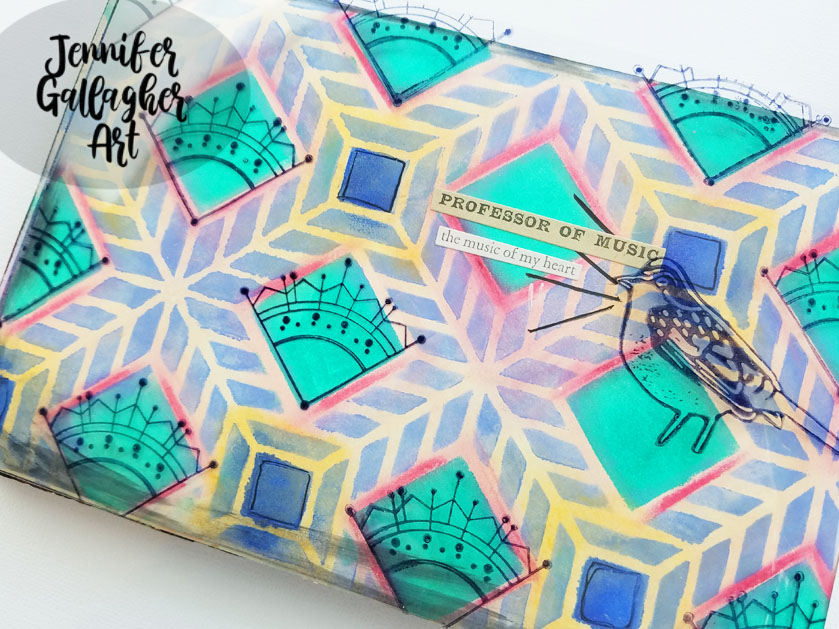 I'm working in my small dylusions journal. I placed Nat's Santiago stencil down and put Bright Aqua Green acrylic paint through the square designs in the stencil with a makeup sponge. Next, I painted Light Blue Violet acrylic paint through the rest of the stencil design.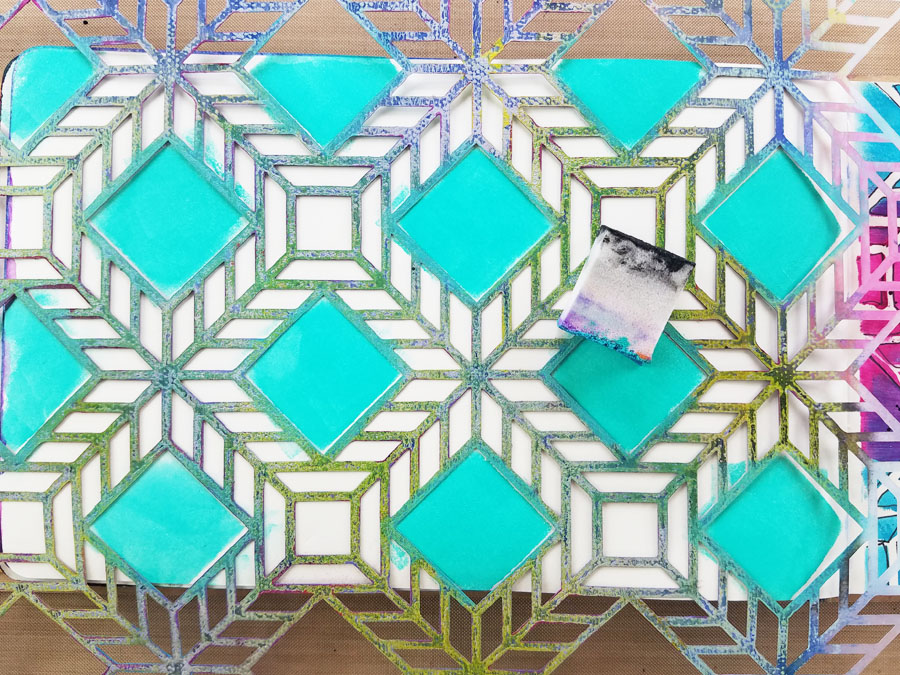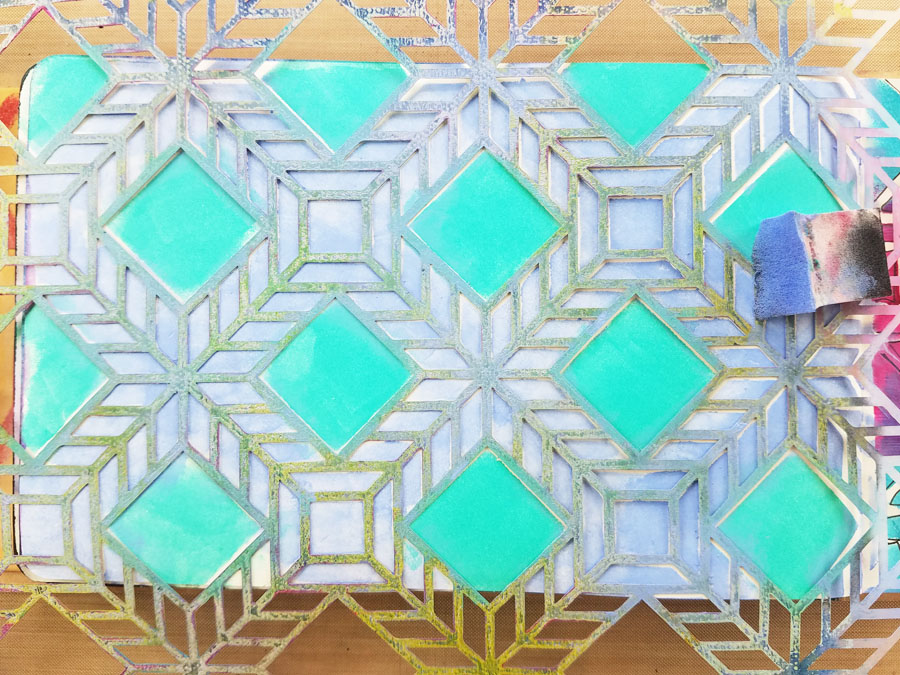 Using a cosmetic sponge I dab a little Ultramarine Blue fluid acrylic paint onto the small squares in the design.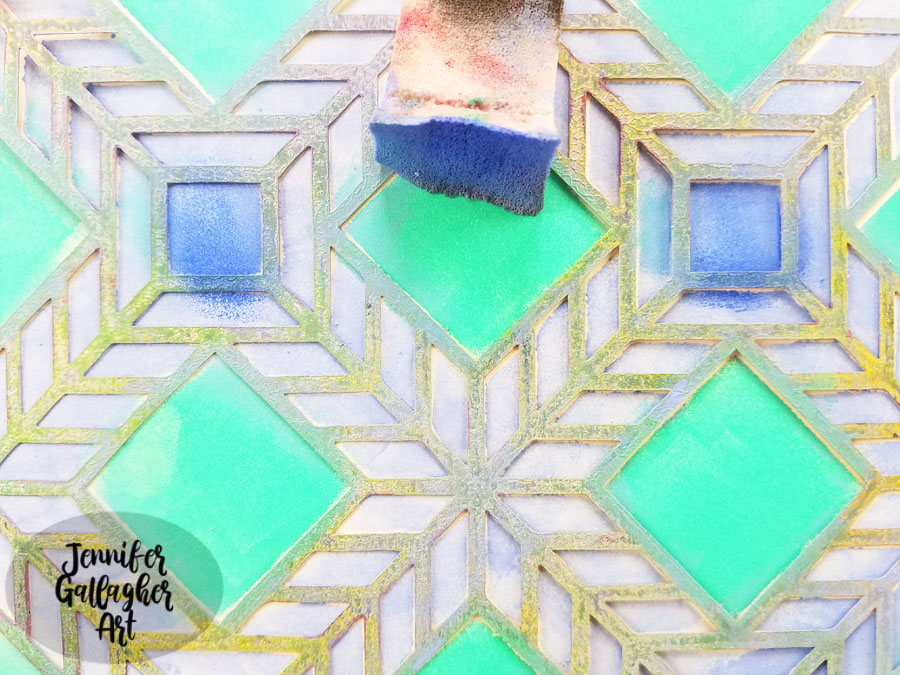 I drew directly onto the page with Marabu Art Crayons in Flesh and Pomegranate and rubbed the color with my finger.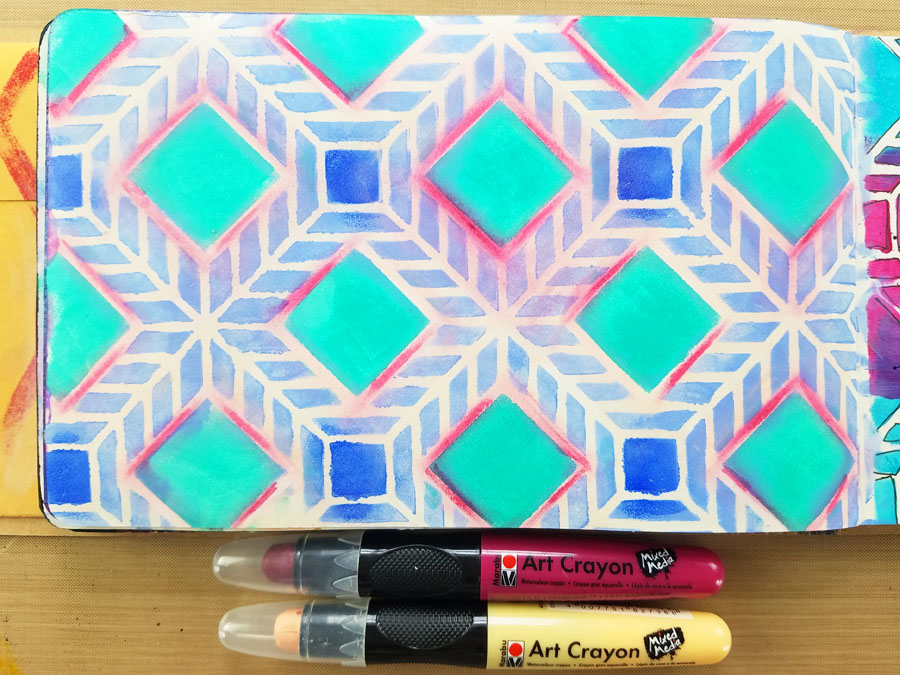 Using a Marabu Art Crayon in caramel, I highlighted the areas around the dark blue square and spread the color with my finger.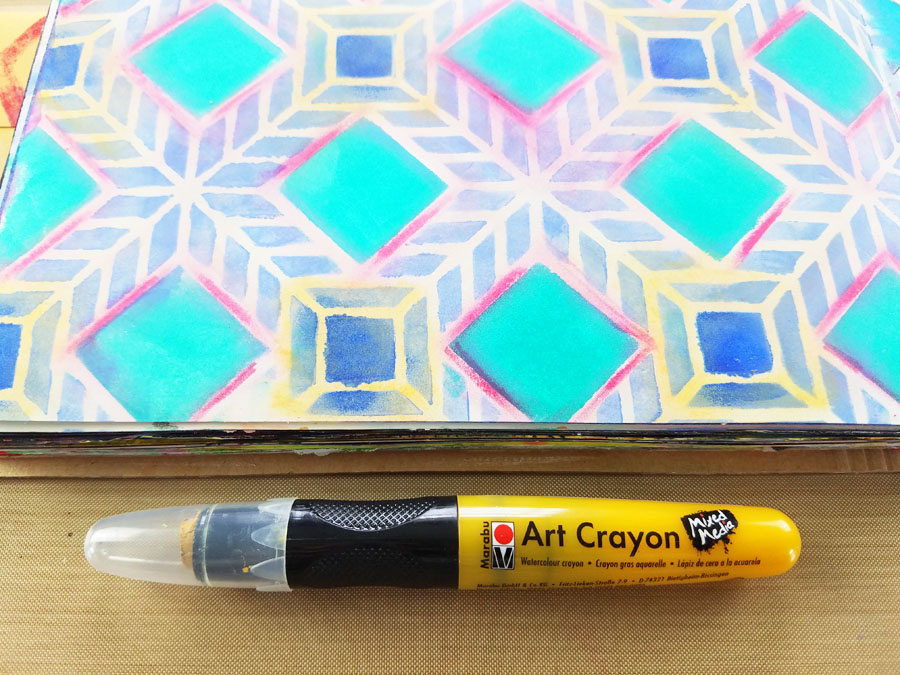 I edged my page with a little Payne's Grey on a cosmetic sponge.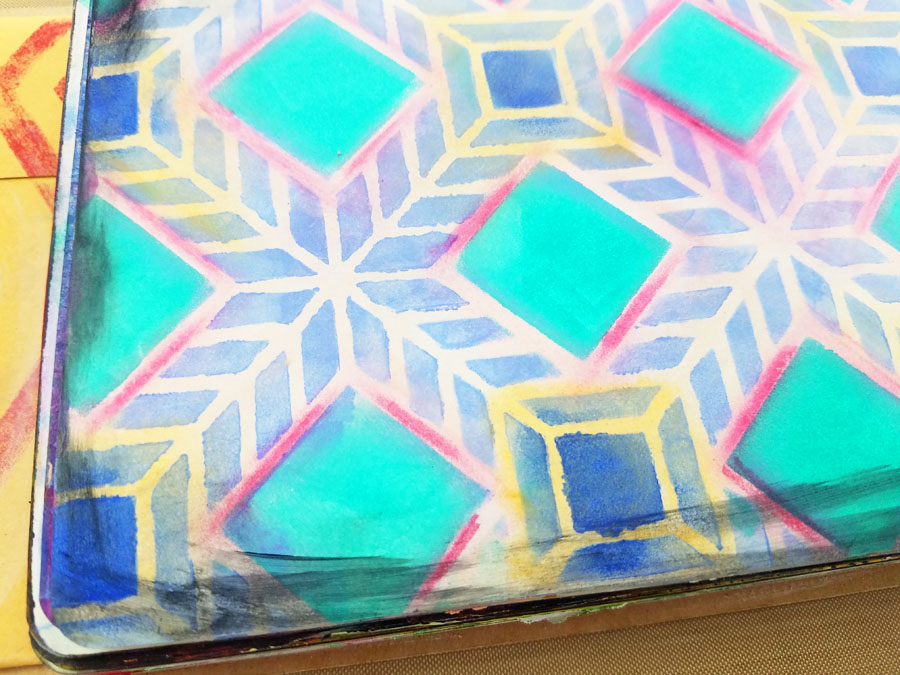 I cut a piece of Grafix Clear Craft Plastic and cut a sheet the same size as my journal page, eight inches by five inches.I attached it to the journal with Dina Wakley Media washi tape.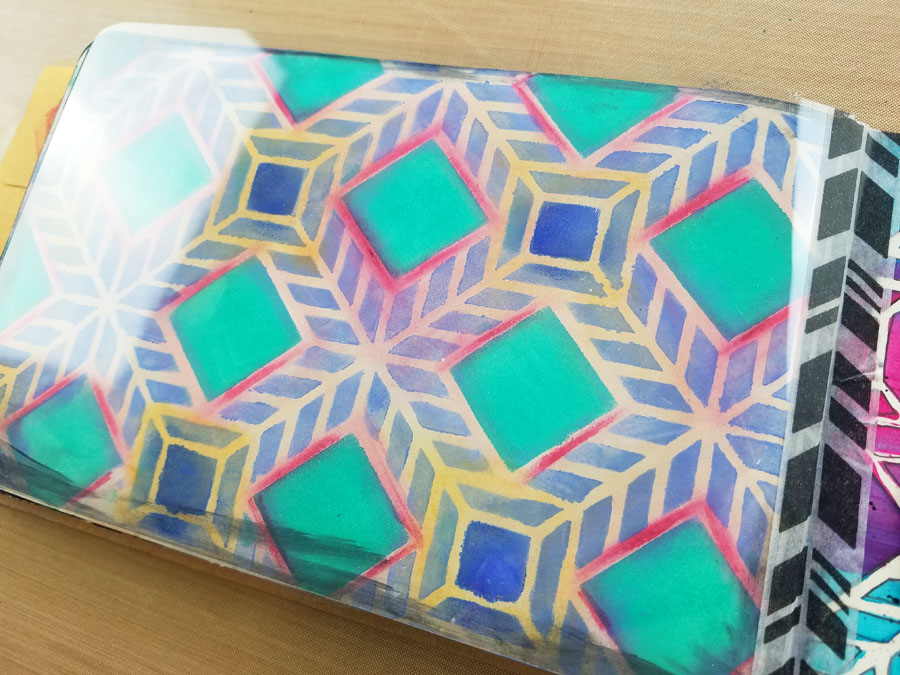 Using black archival ink, I stamped Nat's Jugendstil stamp over the green squares. The stamp will slide easily on this material so stamp with care. Also, keep in mind it will take a few minutes for the ink to dry on the plastic so be sure not to smear it.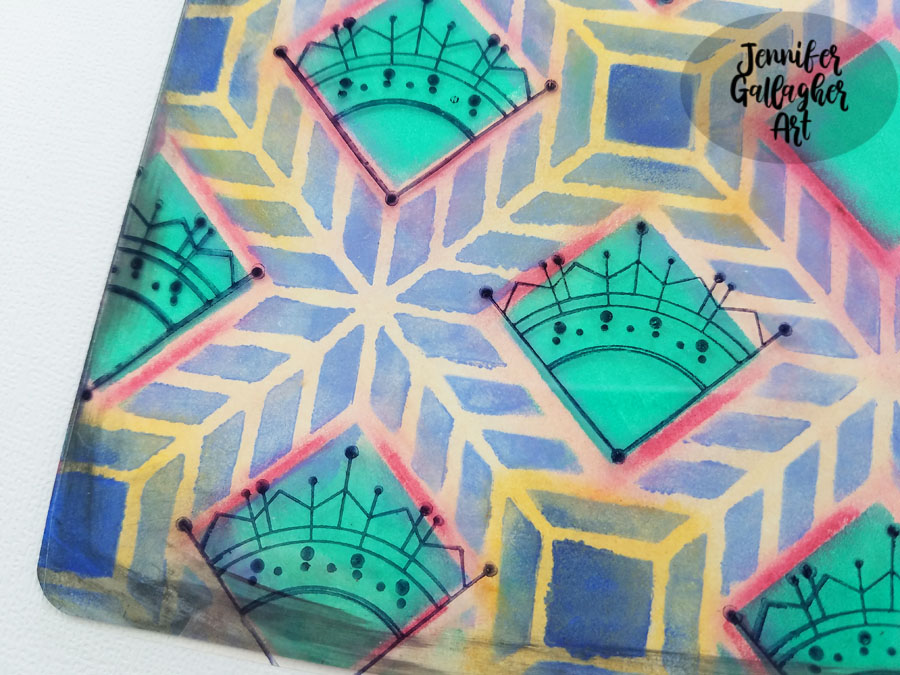 I wanted to stamp Nat's Early Bird stamp on the page but the orientation was going the opposite direction that I wanted. So, I stamped the bird onto the "wrong" side of the craft plastic. This causes the image to face the direction that I wanted.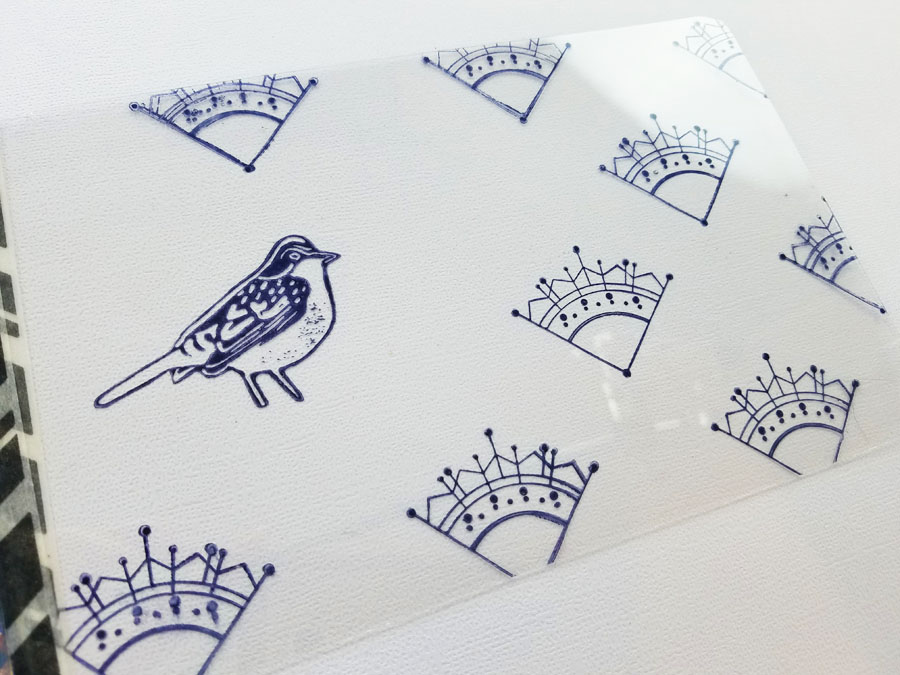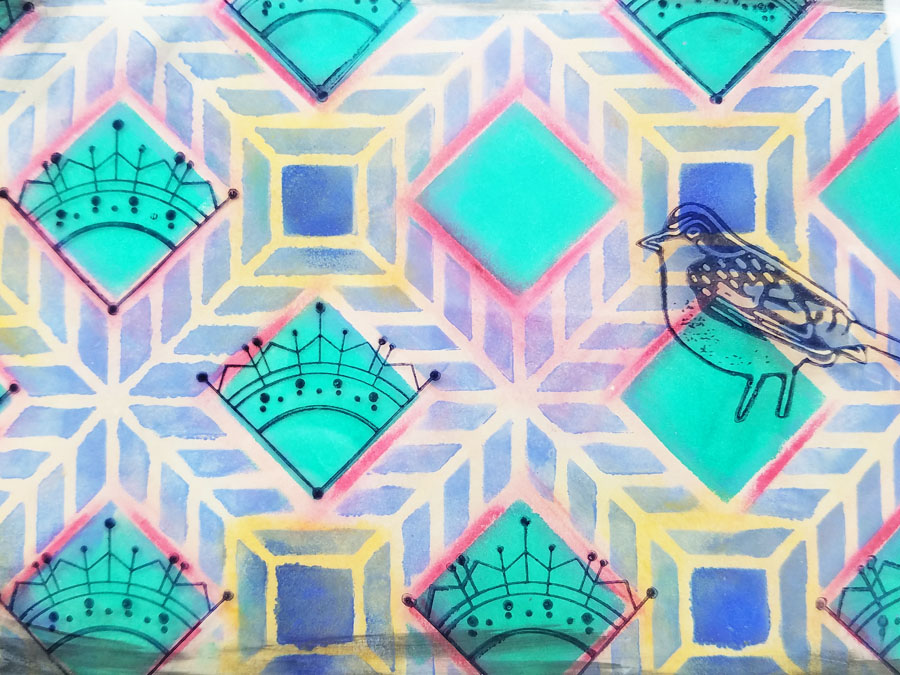 Next, I drew lines from the birds beak and around each dark blue square with a black fine-point acrylic paint marker. The finishing touch is a few stickers from Tim Holtz clippings sticker set.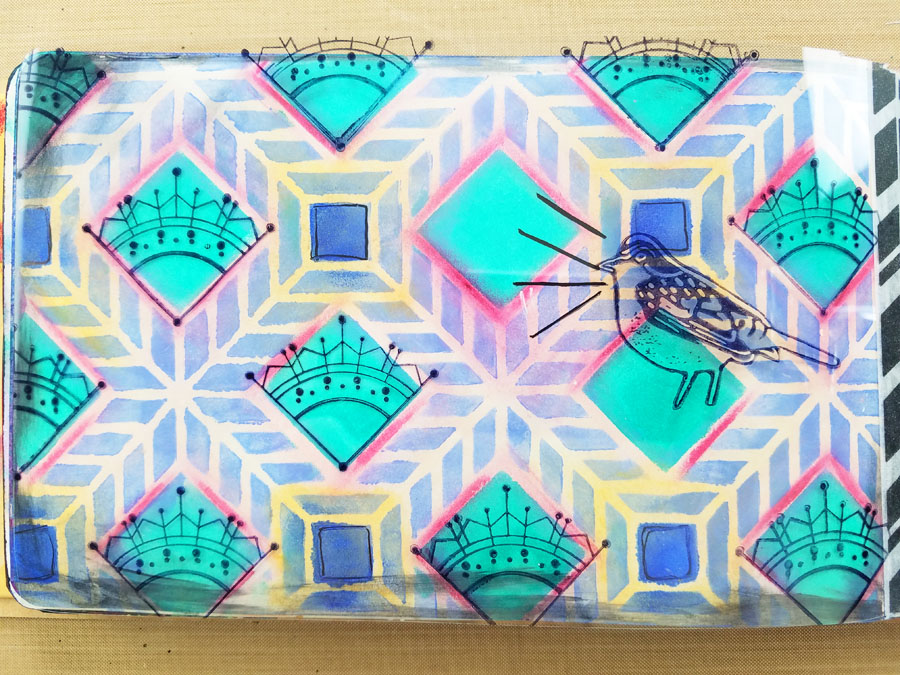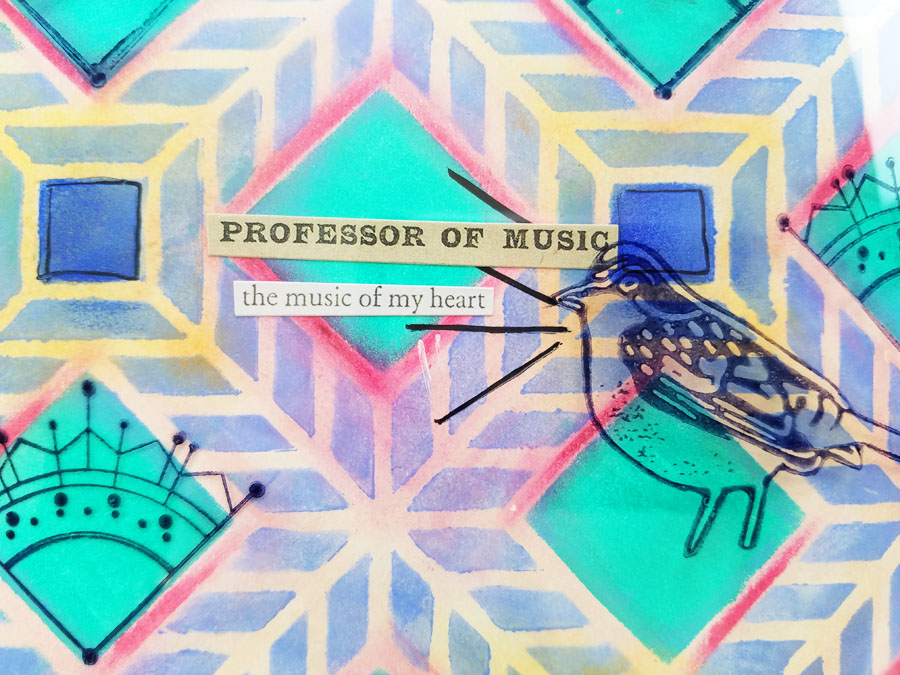 Well that is it for this art journal page. Stamping with Nat's stamps onto the craft plastic really gives the page some extra pizzazz. It is also a great way to change the orientation of some of your stamps. I hope you have enjoyed this tutorial. Crack open that art journal and sing your song.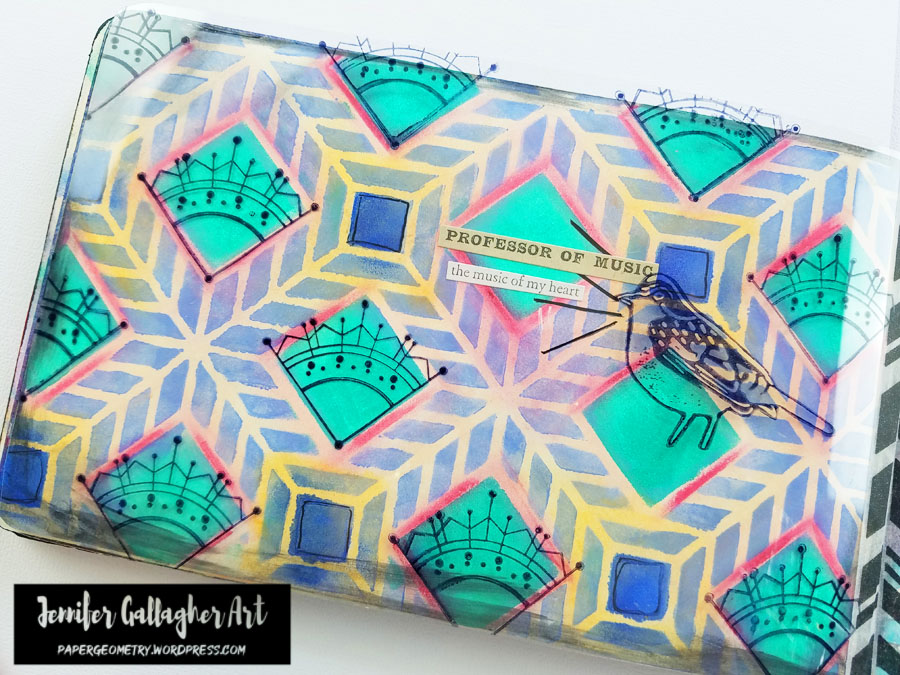 ---
Thank you Jennifer – love the Grafix trick and loved learning your secret love of singing :)
Give it a try: you can find all my Stencils and Rubber Stamps in my Online Shop and here are some of the other supplies Jennifer used: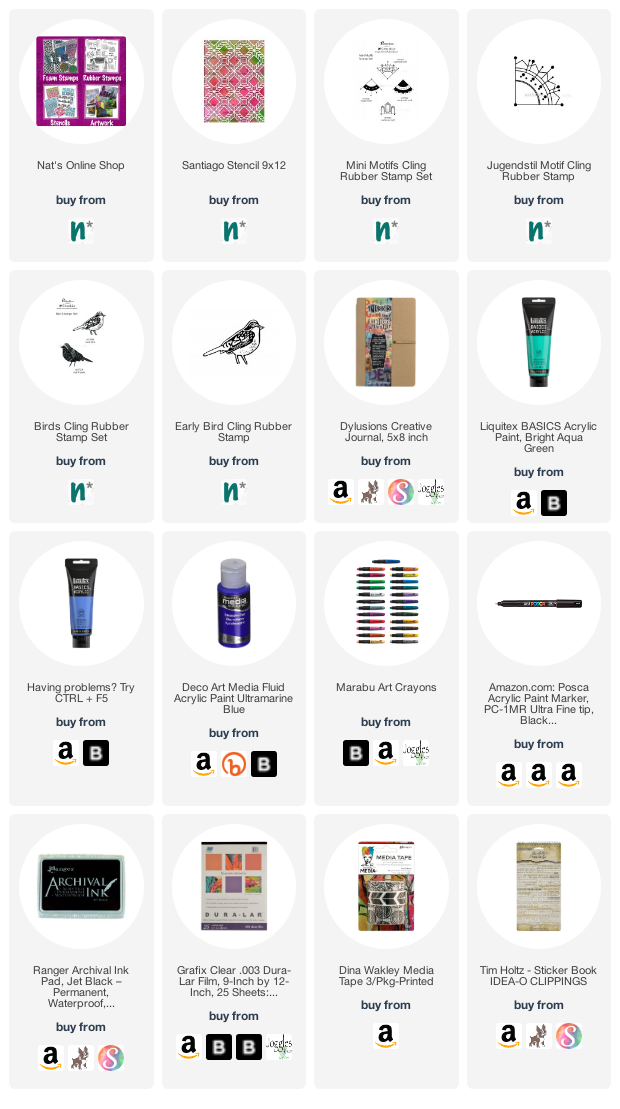 Feel inspired? Working on something yourself that you'd like to share?  I love to see how you interpret our monthly themes. Email me how you used my stencils and stamps with the theme and email me an image – I would love to share your projects in my next  "n*Spiration From Around the Globe".