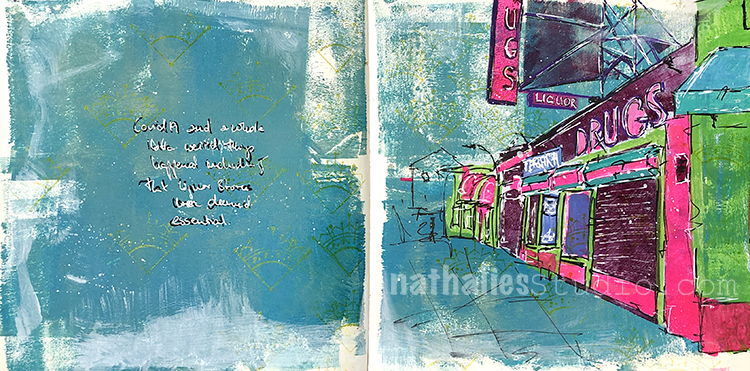 Just some thoughts on what is deemed essential in the age of covid-19. This art journal spread is also a study for a painting of a liquor store close by – I love the scaffolding and the look of the building as well as the old signs.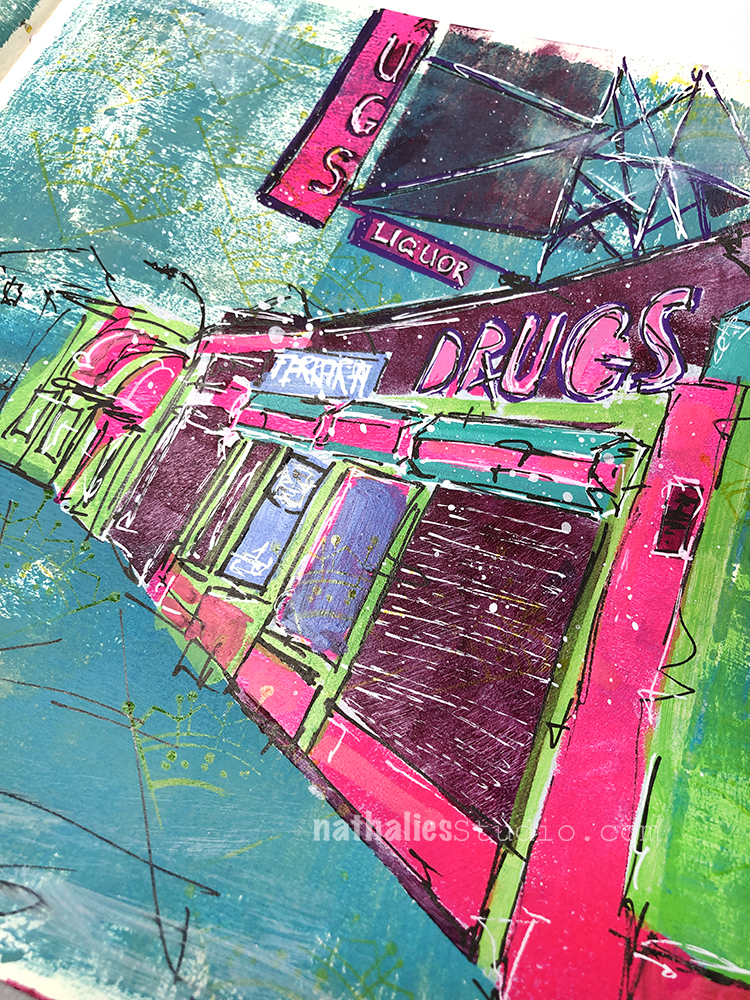 I used acrylic paints and markers to create the buildings and add detail.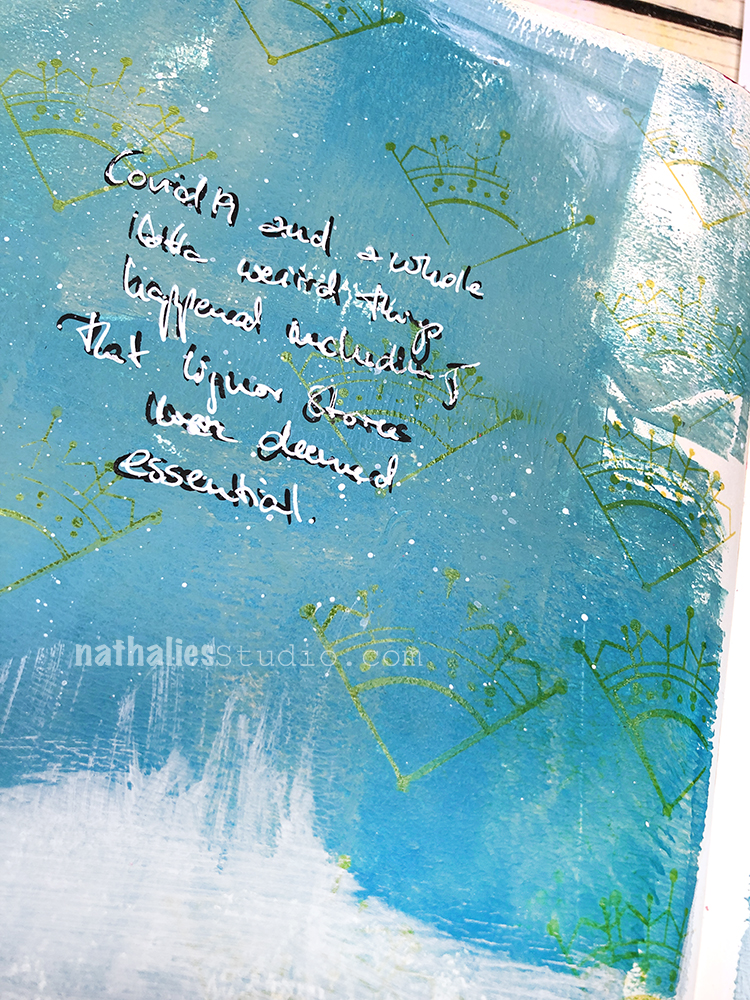 I also stamped one of my Mini Motifs stamps in gold to give the background a delicate pattern.
Here are some of the supplies I used: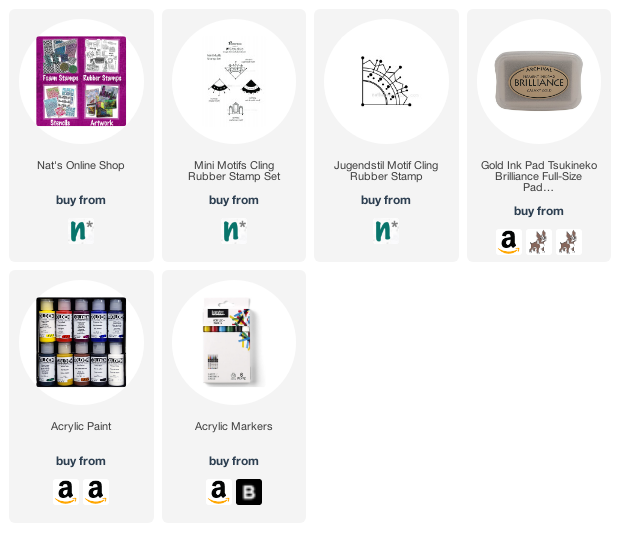 ---
My class on Wanderlust goes live tomorrow, May 1st! Are you taking part in the year long workshop? If not, you can still sign up HERE. There are a ton of amazing teachers to take you on your artistic journey.

…and I hope to see you tomorrow for another one of my Kaffeeklatsch Get Togethers on Facebook! I'll be broadcasting LIVE from my studio and chatting with all of you :) Drop by and say Hello!