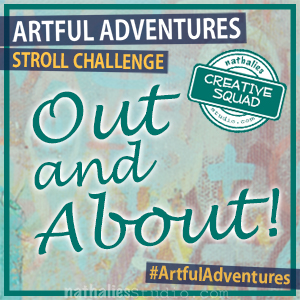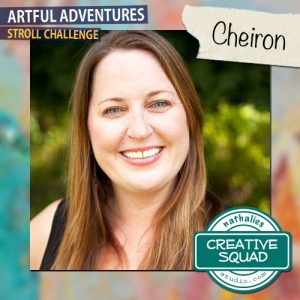 Hello from the Creative Squad!  This month the Creative Squad will be playing along with my Stroll Challenge and today Cheiron Brandon is sharing a really cool canvas panel using my Stroll Through the Hood #2 and Embroidery stamp sets, and working with the prompt word Sky and the theme Out and About – Sometimes it's hard to see all the cool and inspiring stuff that's right under our noses. This month we hope you will join us in our 30 day Stroll Challenge and get Out and About where you live, and find some local inspiration.
---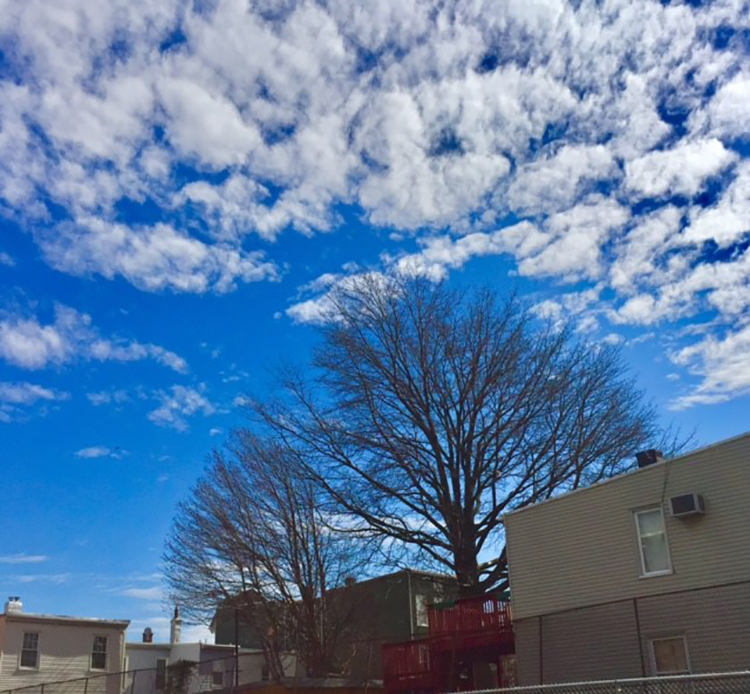 Hi there! It's Cheiron here and I hope you have been having fun with the Stroll through the Hood photo prompts this month. The word today is SKY and here is the picture I was inspired by. It is taken straight from my "hood" in New Jersey. Not the neighborhood I thought I would ever live in, but living here allows me to have a dedicated studio space. In my hood, I try to find adventure in the little things each day.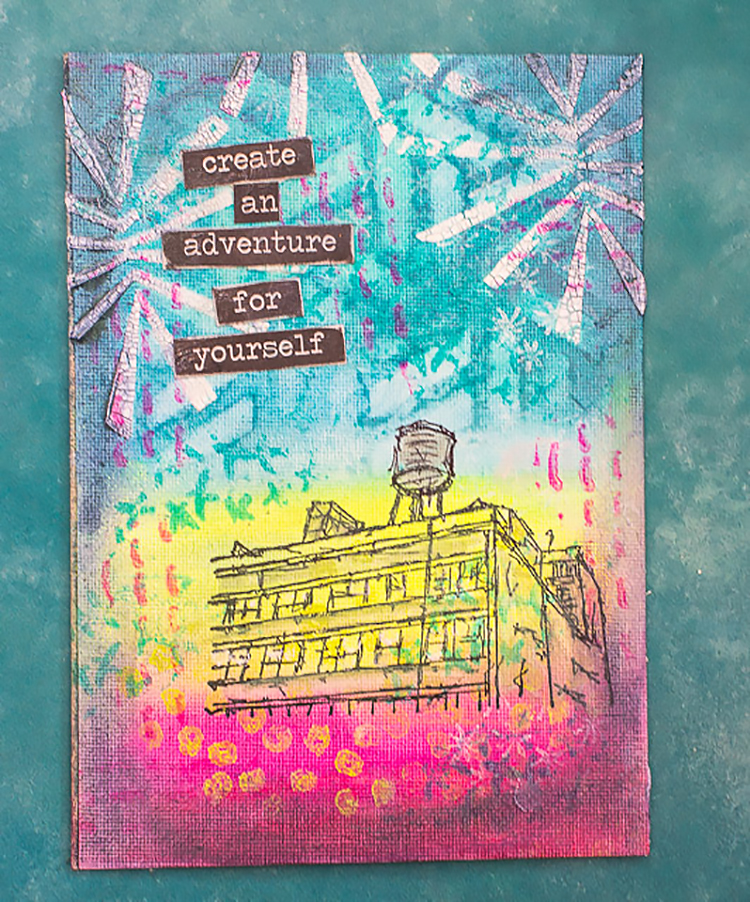 For my project this month, I decided to create a small canvas panel with some iridescent gelatos.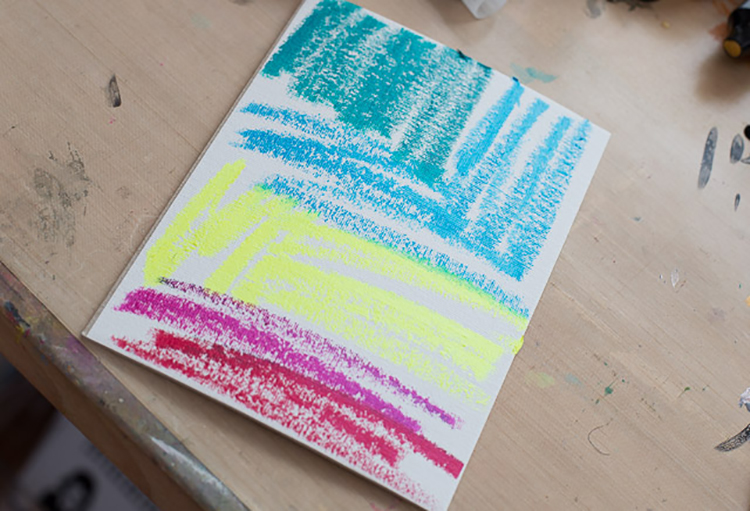 I started by scribbling some gelatos onto my panel.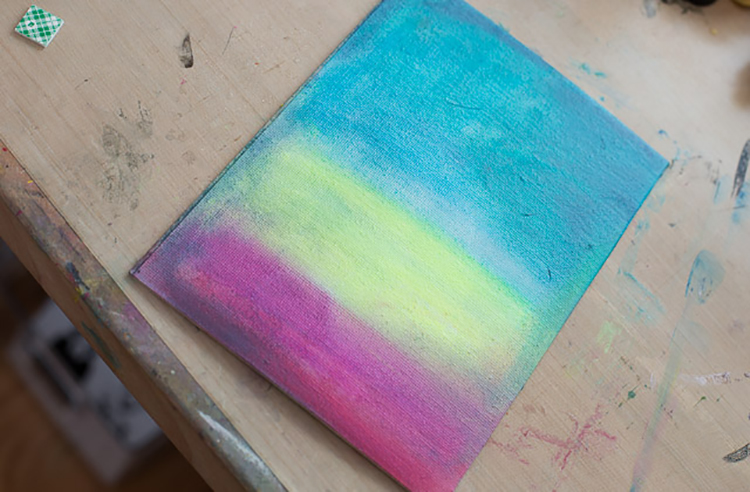 Then I blended them into the canvas, added darker shades to highlight the edges.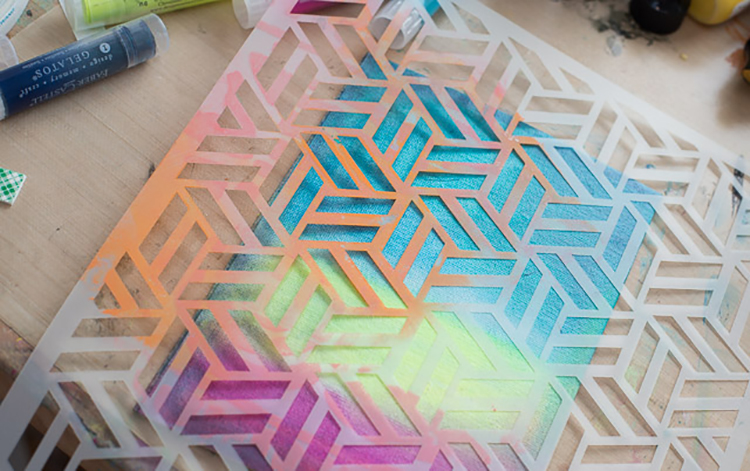 To create my "sky", I used a baby wipe through Nat's Kassel stencil to remove some of the color from my canvas and reveal the white underneath.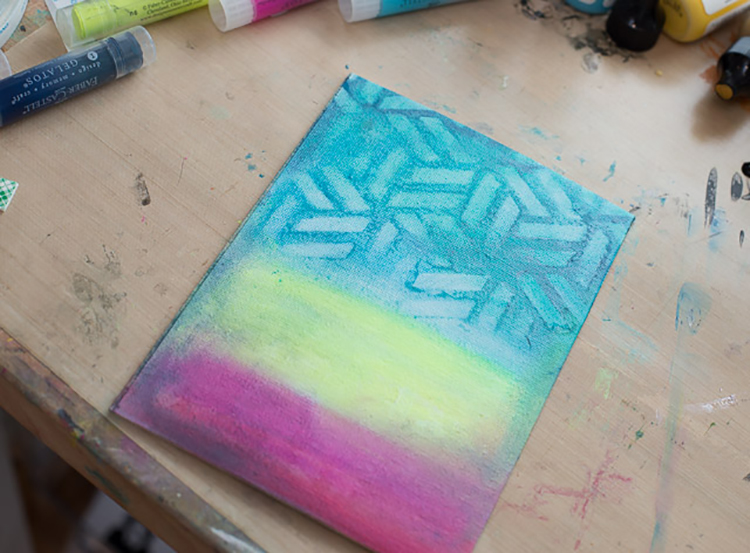 I added more color and blended the edges even more.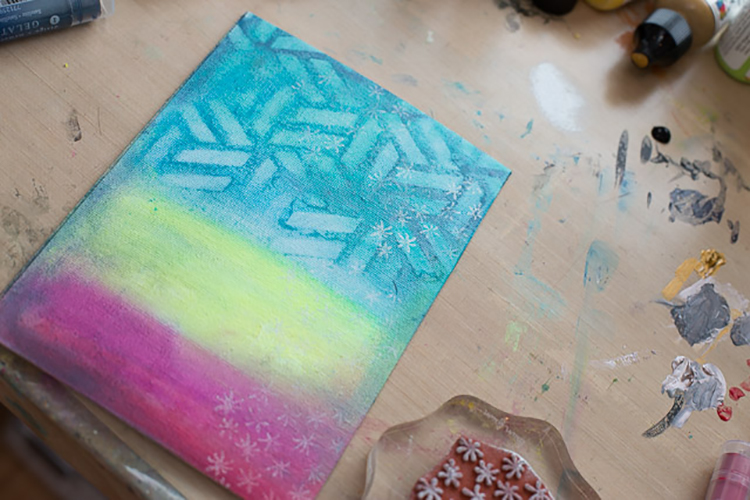 Then I added Nat's Star Fish stamp.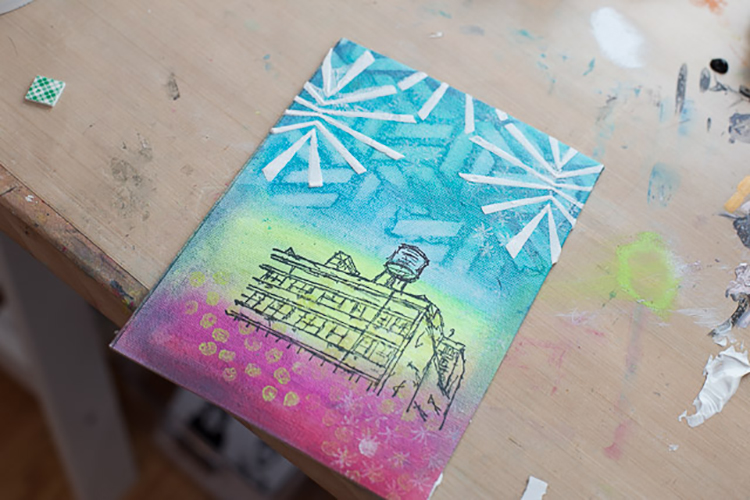 I then stamped the Grannies stamp and the Warehouse stamp from Stroll through the Hood 2 and added some crackle texture paste through Nat's Beacon stencil to make the sky come alive even more.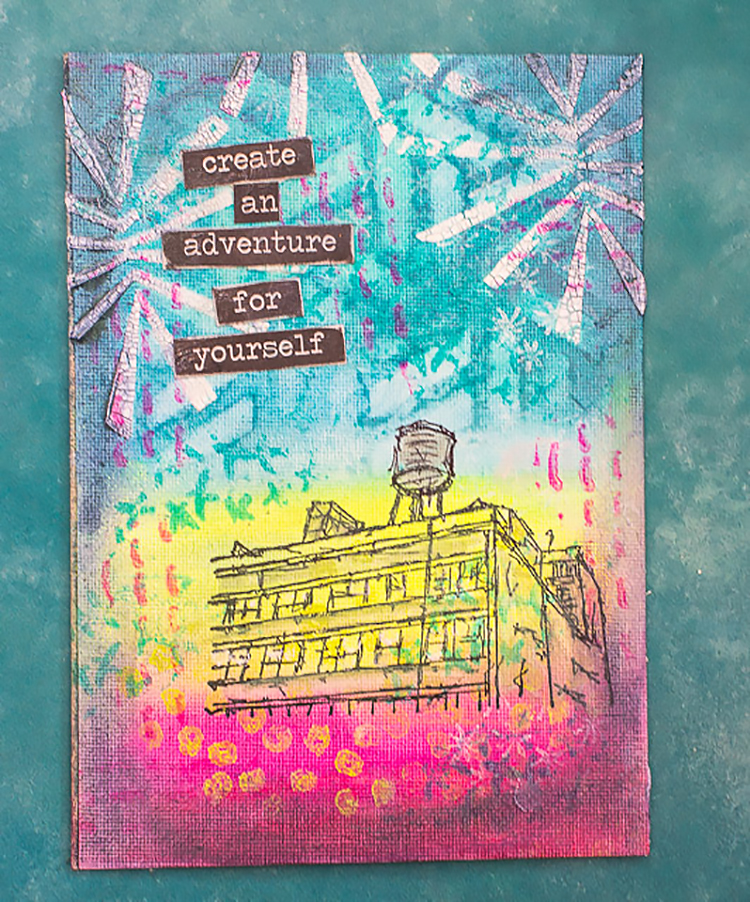 I added Nat's Running and Cross Circle stamps, and some word stickers to complete my canvas.
---
Thank you Cheiron for such a beautiful piece. Cheiron used the following supplies (some are affiliate links):

Play along with us this month and join the 30 day Artful Adventures Stroll Challenge! I love to see how you interpret our monthly themes. Email me how you used my stencils and stamps with the theme and email me an image – I would love to share your projects in my "n*Spiration From Around the Globe".