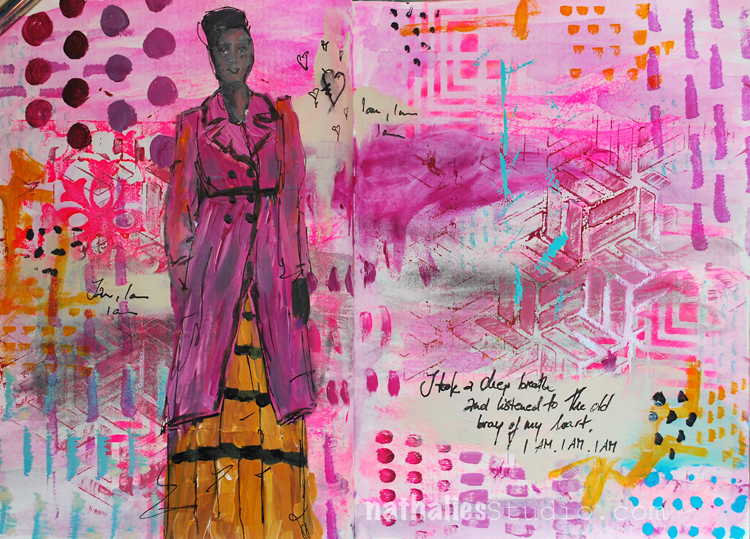 "I took a deep breath and listened to the old bray of my heart. I AM I AM I AM" – Sylvia Plath
I love this quote so much – it made me somehow happy and silly pink ;)
For this spread I wanted to play with visual juxtaposition a bit: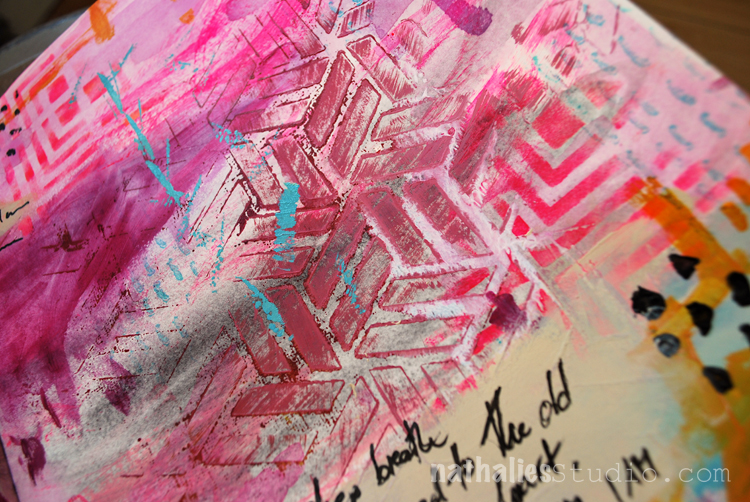 For the background I added to some areas a wash with watercolors in a grey tone and pink. I love how the watercolor has a soft look, while the later applied acrylic paint is more textured.
I used different stamps and stencils- mainly my Kassel stencil with some left over paint from a different spread on top dabbed onto the page, as well as the Manhattan Stencil through which I applied some pink paint with a cosmetic sponge.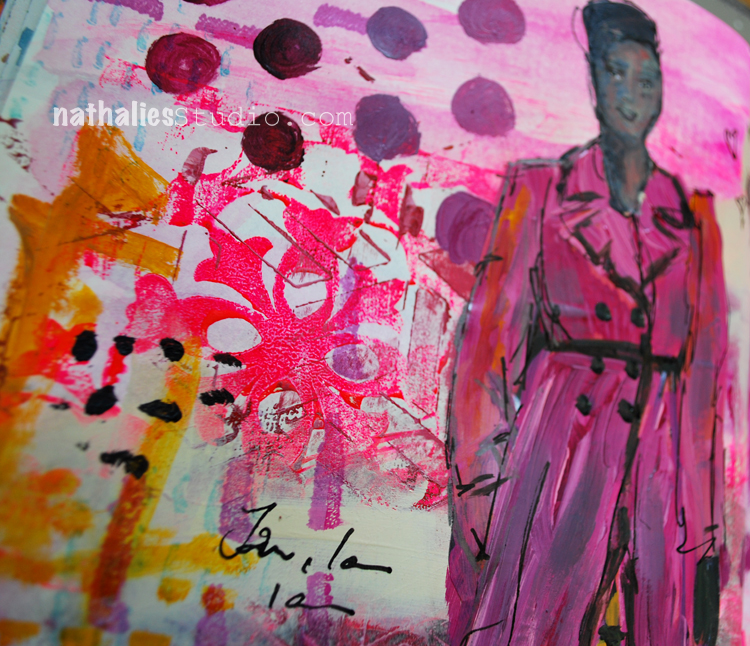 I stamped with the Versailles Foam Stamps here and there to give it a bit of  a feminine touch – also to break with the very linear and geometric patterns of the Kassel and Manhattan stencil.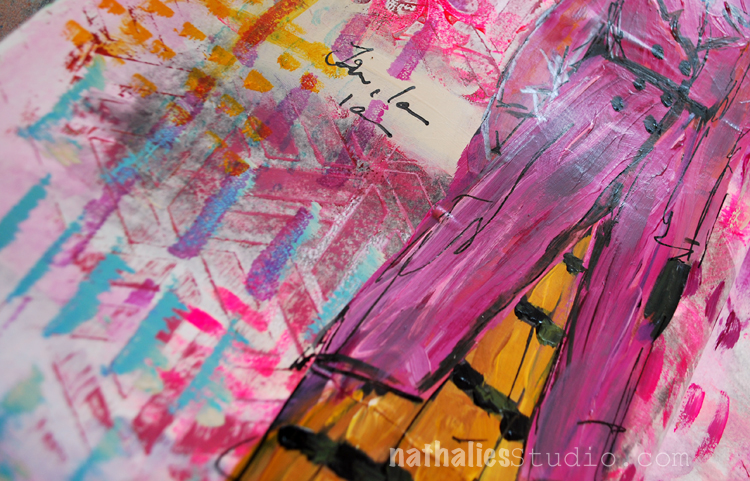 I added some marks with the Satin Doll and Running  Stamps and Archival Ink. I added also some hand made marks – I always love the play with "perfectly" repeating marks and handmade marks.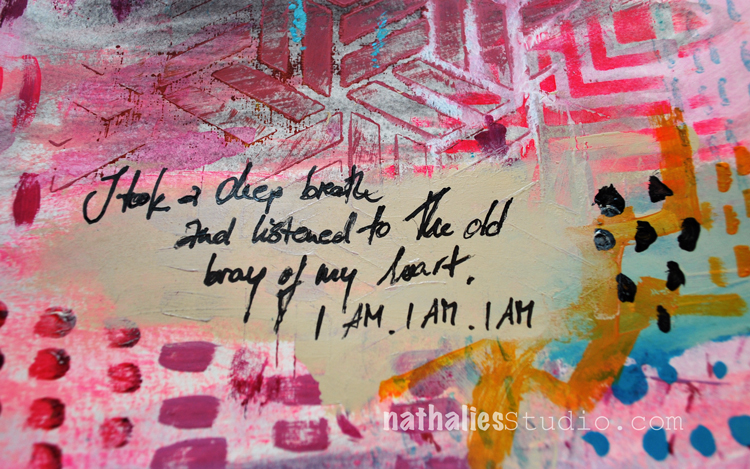 To make sure the journaling doesn't get lost in the background I applied some Unbleached Titanium acrylic paint with my finger – big enough to write with the Fude pen on top.
I really like how this page turned out – I think I will play a bit more with this concept.
Here is a list of the supplies I used – some links are affliliate links


Have a gorgeous day !!!