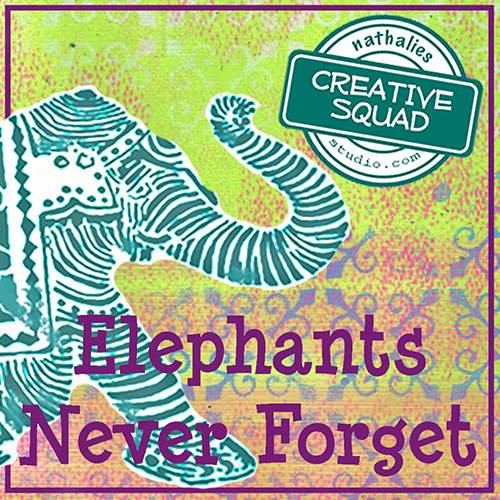 It's Tuesday and time for my Creative Squad to share a project with you with this month's theme: "Elephants Never Forget". Throughout the month of May, the team will use my new Elephant Foam Stamp, Rubber Stamp and Stencil Set to interpret the theme. I asked them to draw from a childhood memory, and to use the elephant as a symbol of something that fascinated them as a child, inspired awe, or just got their little brain all wrapped up with wonder. And if you want to hear a little bit about my childhood, you can read about my personal connection to elephants here (just scroll down to "WHY an elephant…")
Today we have a card design by Cheiron Brandon. She shares a very sweet memory and a wonderful card project with a fun inking method that I know you will all enjoy!
—————————————————————————————————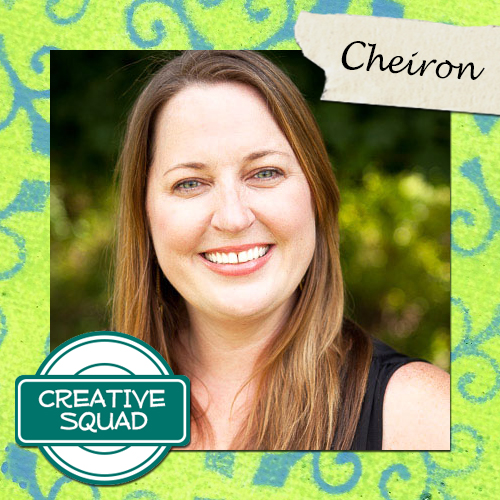 Ever since I was a little girl, I have been obsessed with pens and stationery. I remember going shopping with my dad at the office supply or card store, and getting to pick out special stationery to write letters to my great Grandmother on. We called her GaGa and I used to send letters back and forth with her. I sure wish I still had some of those letters today.
I fondly remember picking out one stationery set that came in a cardboard box with a lid that contained writing paper, matching envelopes and a special pen…all in my favorite color, rainbow! I did not let ANYONE touch that stationery box and the only person who got a special letter on it was my GaGa.
I still am fascinated with anything rainbow colored and love bright colors. This month I am restocking my stationery stash with some notecards featuring rainbow elephants. I am going to keep a bunch of these on hand, and I will definitely share them this time. I left them blank so I always have a card for any occasion and I can add a sentiment as I use them.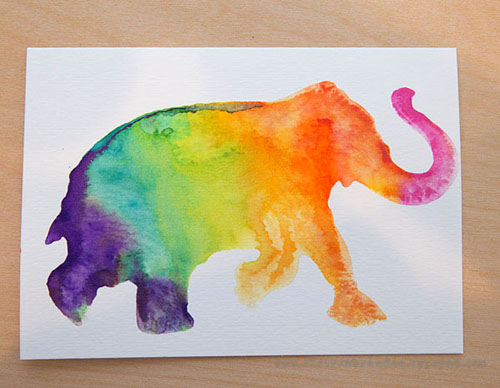 To make my card, I used the big elephant solid foam stamp from the Elephant Stamp & Stencil Set. I used a paint brush to paint Distress Paints onto the stamp, then sprayed it with water and stamped it onto a watercolor notecard. I got 2-3 stamped images for each time I painted the stamp.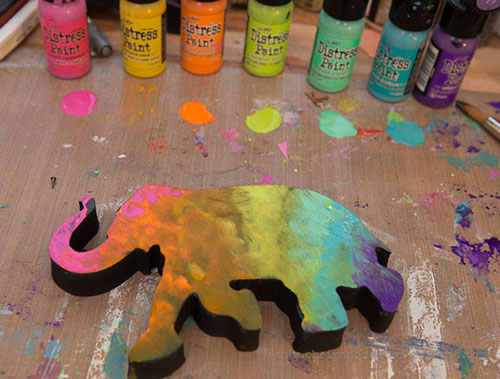 I got so wrapped up making rainbow elephants, that I have a dozen of these. I can't wait to send out happy elephant mail! Each one is a bit different, but so vibrant.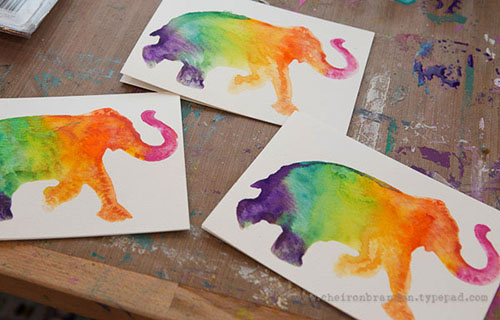 I hope you are inspired to make some stationery of your own. And please remember to share it :)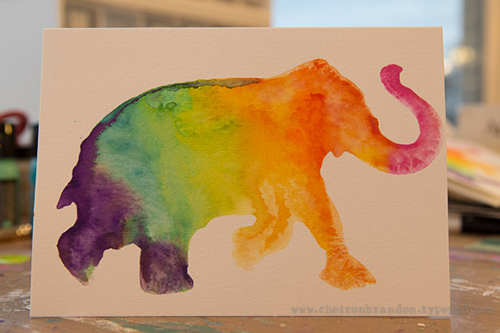 —————————————————————————————————
I love Cheiron's herd of rainbow elephant cards and am so happy she shared the design with us! I think anyone on the receiving end of one of these will definitely be smiling.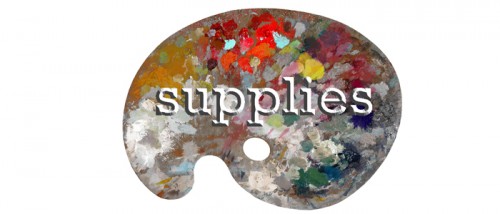 And maybe you will even play along -we would love to see how you interpret the theme. Email me how you used my stencils and stamps with the theme and email me an image – I would love to share what you did at the end of the month!
See you next Tuesday for the another project from the Creative Squad, with the theme Elephants Never Forget.
Also, the winners of the Stampendous blog hop have been announced! Thank you to all who participated and find out who the winners are here!