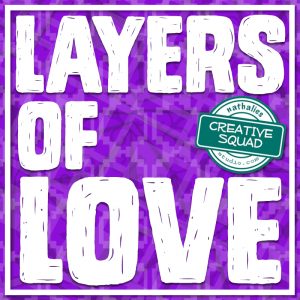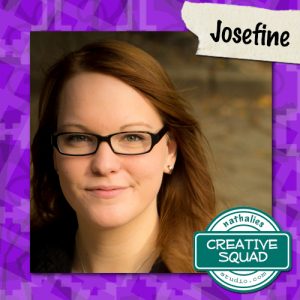 Welcome to a post from the Creative Squad. Today we have a sweet little mixed media canvas from Josefine Fouarge. She's playing with lots of layers with my Kassel, Toledo, Lily Wallpaper, Art Deco Wallpaper and Elephant Parade stencils based on this month's theme: Layers of Love – We love layers and all the juicy yummy goodness they bring to mixed media. This month we're layering it up and letting viewers discover all the different strata of our artistic mark making.
---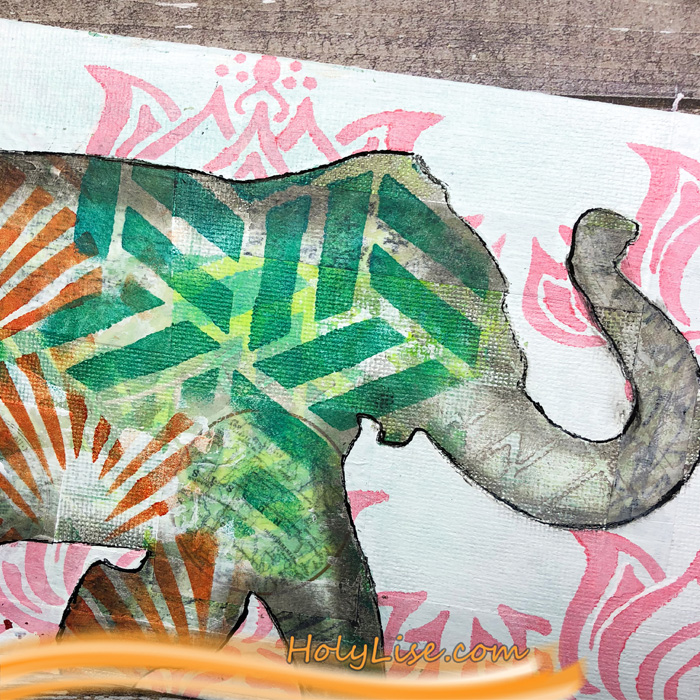 Layers, yummy layers. I enjoy working in layers and being able to see through every one of them and get a peek of what's lying underneath the surface.
For today's project, I picked the Elephant Parade stencil as my focal point and I had an idea in my head of several patterns shining through the silhouette. So, I grabbed a 5×7" canvas and added a wash of Dina Wakley Lime color. Then I added the first layer using the Kassel, Toledo and Art Deco stencil and three different shades of green.
For the next layer, I picked a few different washi tapes and randomly adhered them to the background.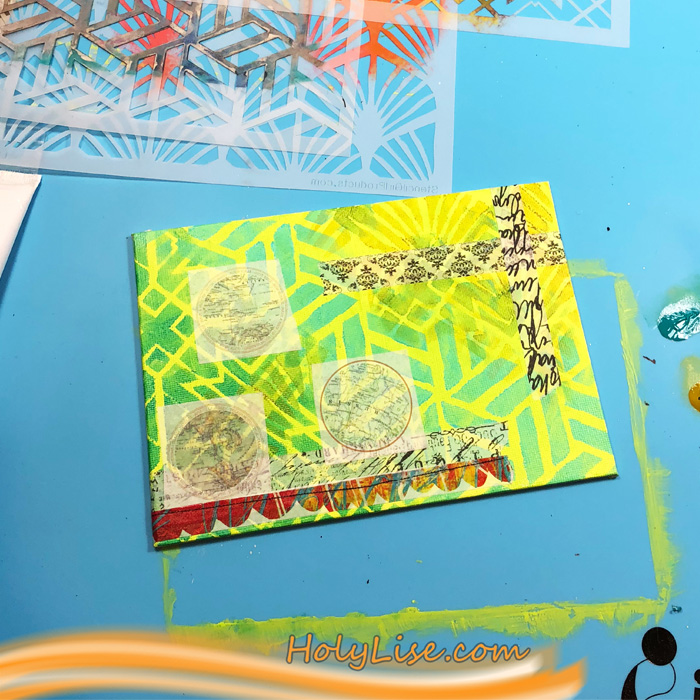 I wanted to add more stenciled layers. To avoid a chaos on my canvas, I painted a light layer of Gesso on top of the first one. Then I used the same three stencils, this time with different colors, one of them in a more contrasting orange shade.
It was time to create the Elephant silhouette. I started by placing down the mask and adding two layers of Gesso around it.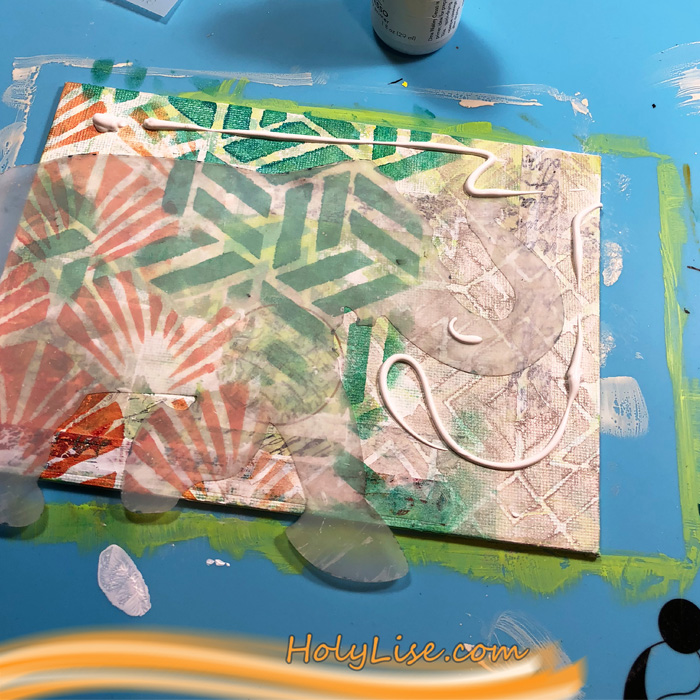 Next, I switched to the Elephant Parade stencil and added a shadow to the inside of the elephant using a Faber Castell Gelato in grey.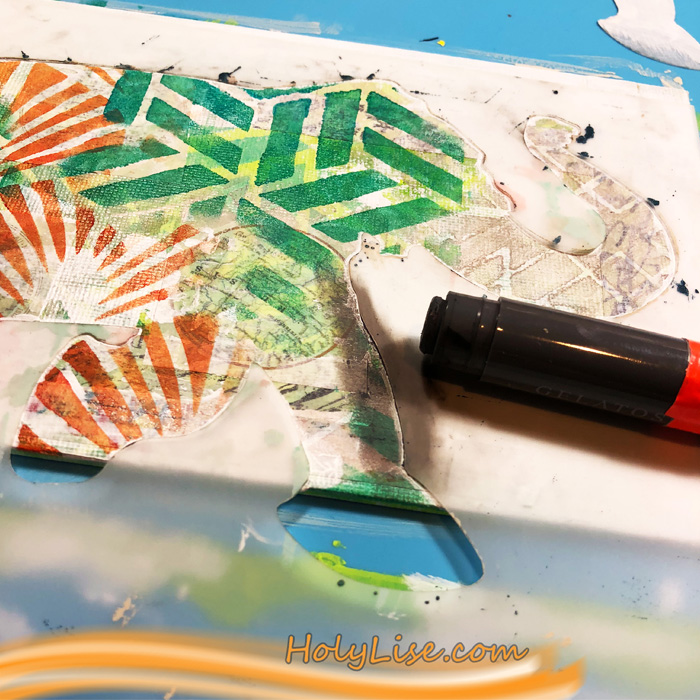 The white washed area was a little too white for me, so I covered the elephant again with the mask and then added a blush color through the Lily Wallpaper stencil.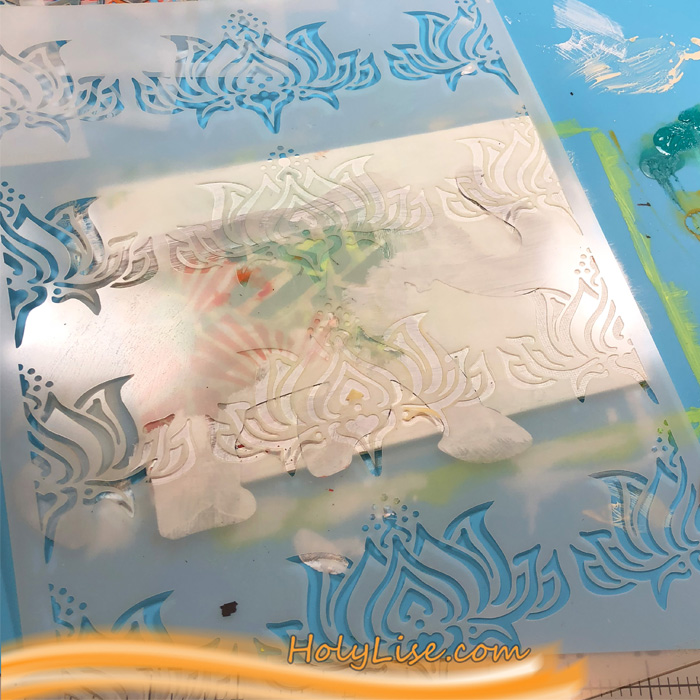 Here you can see all the yummy layers shining through and building the body of the elephant.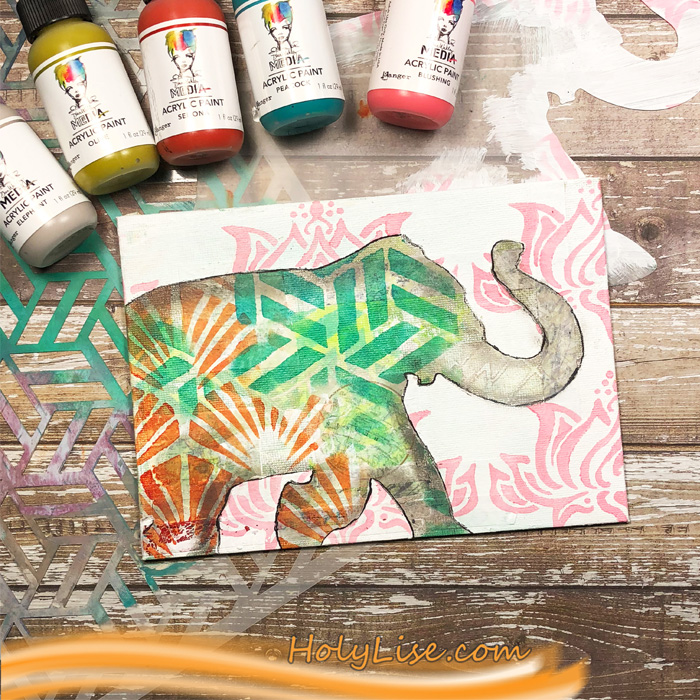 You can also see parts of the washi tape, for example the globe. Enough to be interesting, but not enough to draw the eye to it.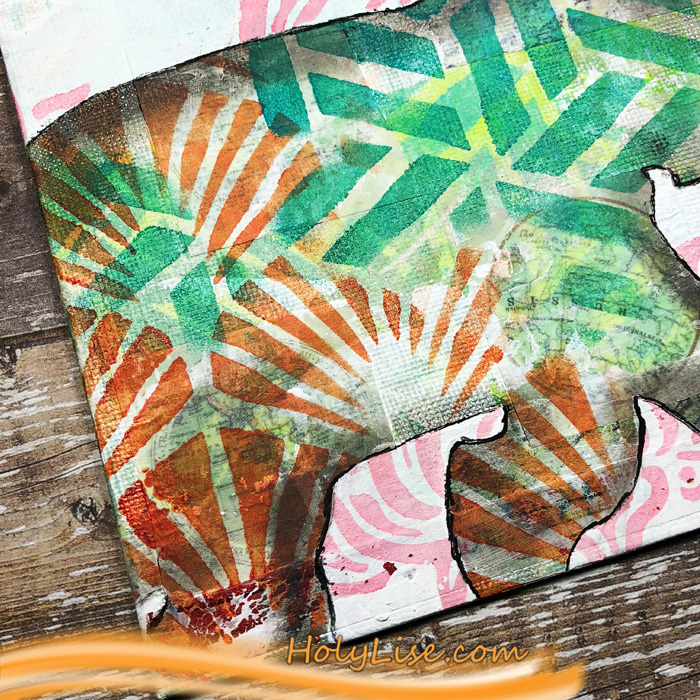 Thanks so much for stopping by. I hope you enjoyed my layered canvas and feel inspired to create your own textured images.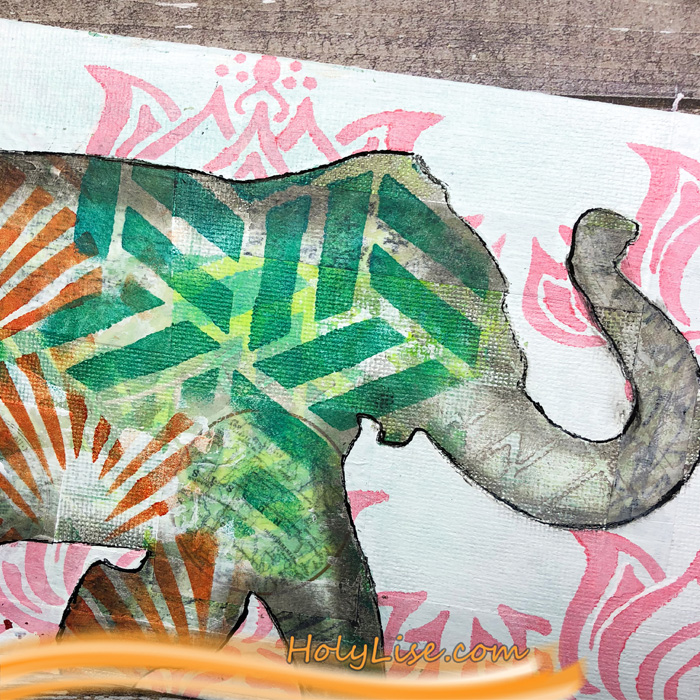 ---
Thank you Josefine! Love seeing all those stencil layers through the Elephant! Here are some of the supplies that Josefine used:
Feel inspired? Working on something yourself that you'd like to share?  I love to see how you interpret our monthly themes. Email me how you used my stencils and stamps with the theme and email me an image – I would love to share your projects in my next  "n*Spiration From Around the Globe".