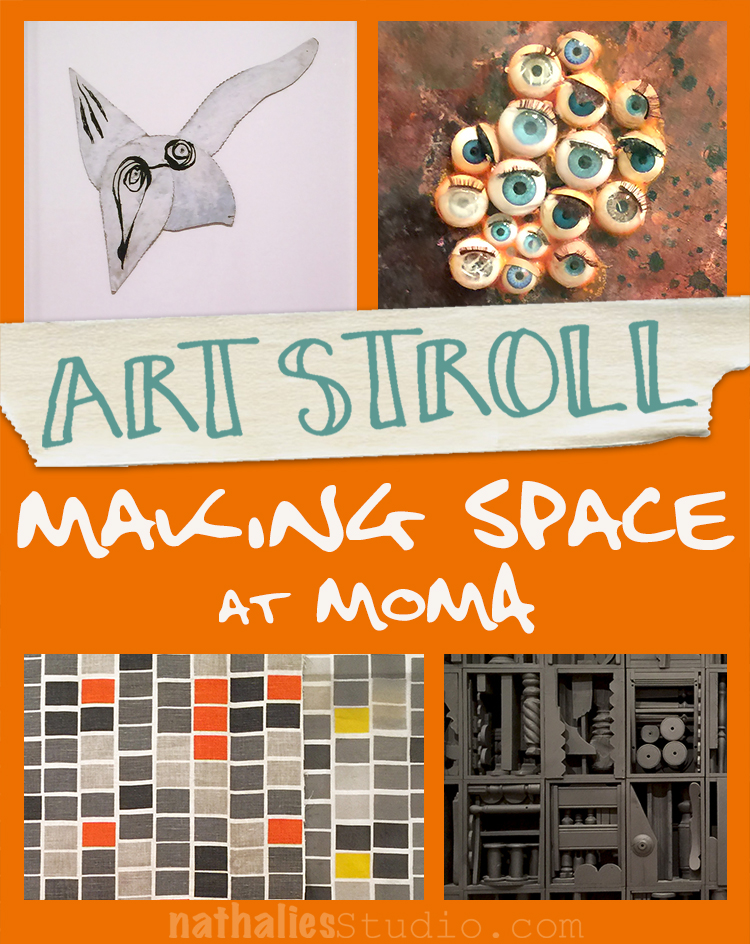 A couple weeks ago Natalya Aikens and I visited Making Space: Women Artists and Postwar Abstraction is the title of a MoMA Exhibition open until August 2017. It features the work of female artists from 1945 to 1968 and shows artwork from MoMA's collection from over 50 artists. Paintings, sculptures, photographs, drawings, prints, textiles and ceramics.
Helen Frankenthaler "Trojan Gates" (1955) Oil and Enamel on Canvas
Frankenthaler thinned her pigments with turpentine so that they would soak directly into the canvas and stain it.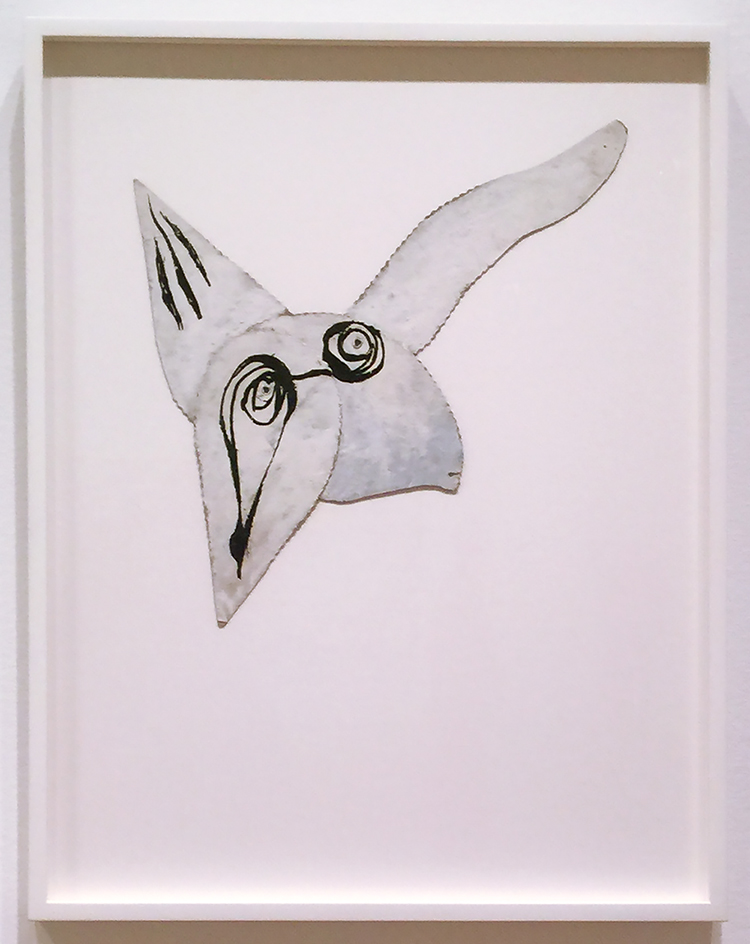 Louise Bourgeois "Self Portrait as Bird" (1945) Oil and Ink on cut board with rivets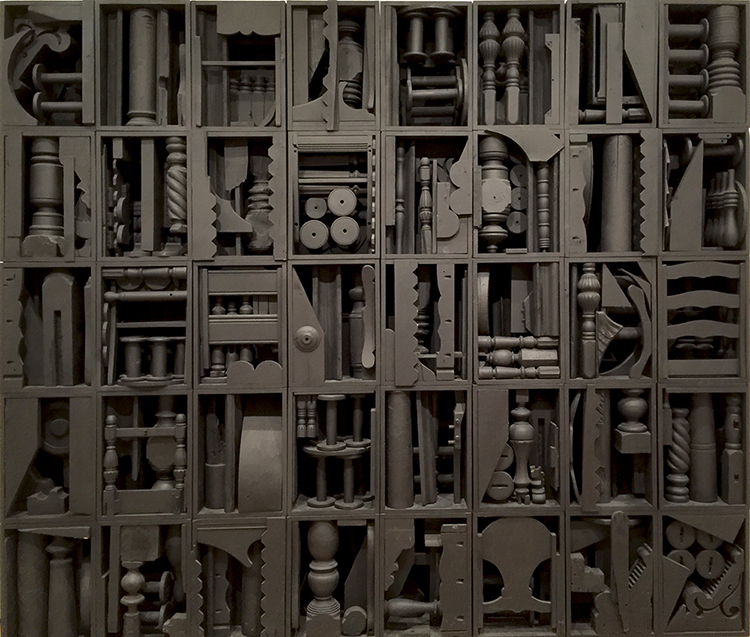 Louise Nevelson "Big Black" (1963), Painted Wood
To create this sculpture, Nevelson stacked boxes against a wall and filled each compartment with found wooden scraps. She then covered the entire assemblage with black paint.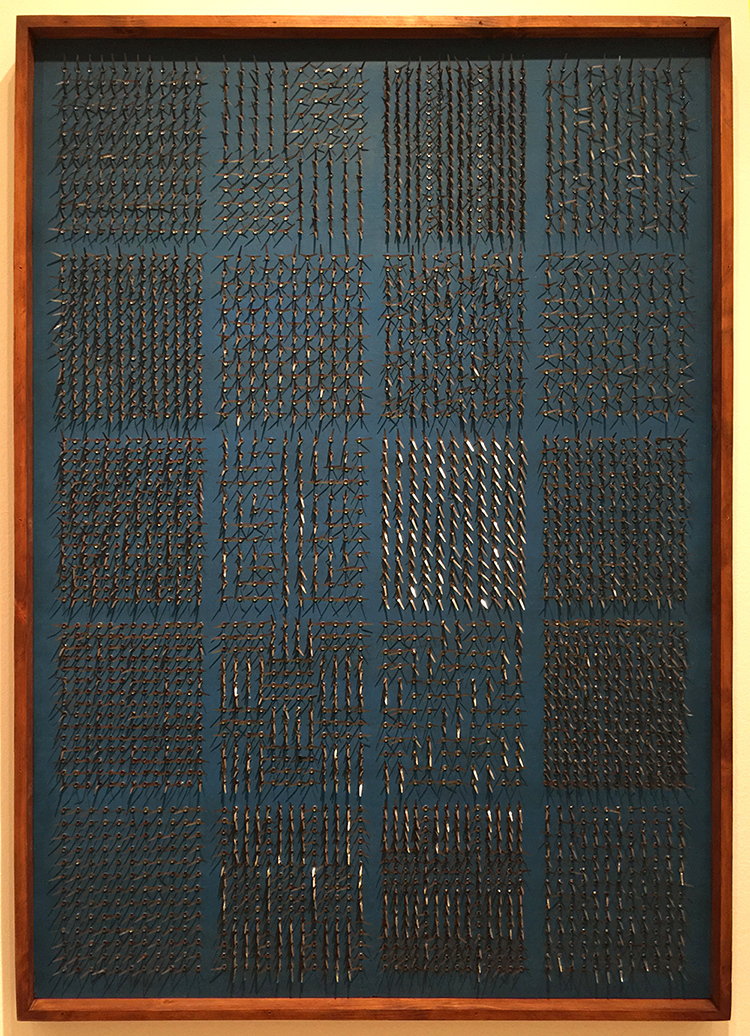 Bela Kolarova "Five by Four" (1967) Wood, paint, and metal paper fasteners
I loved this piece!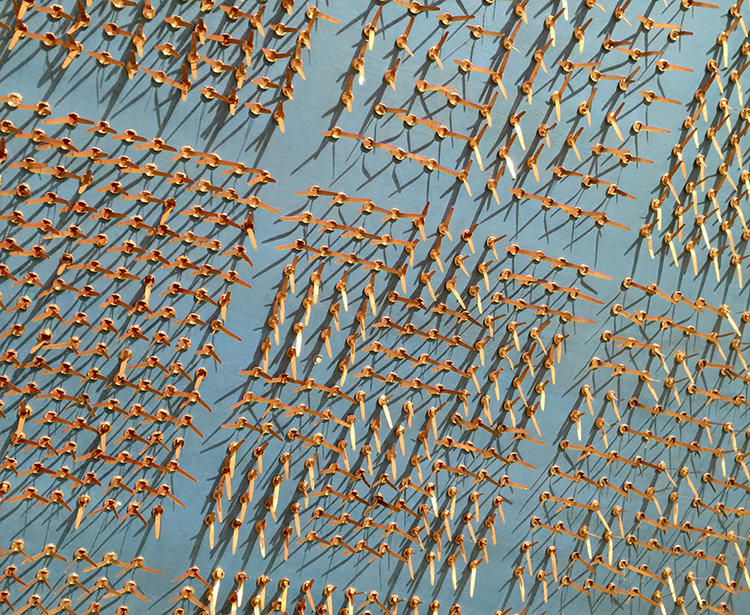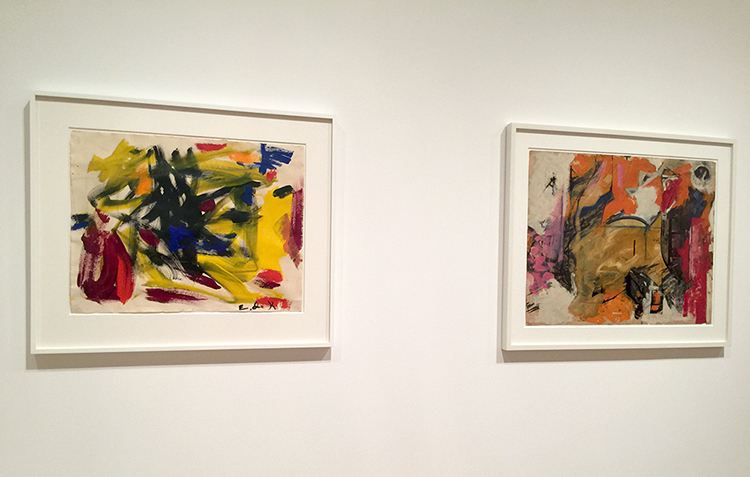 Left- Elaine de Kooning "Bullfight" (1960) Acrylic on Paper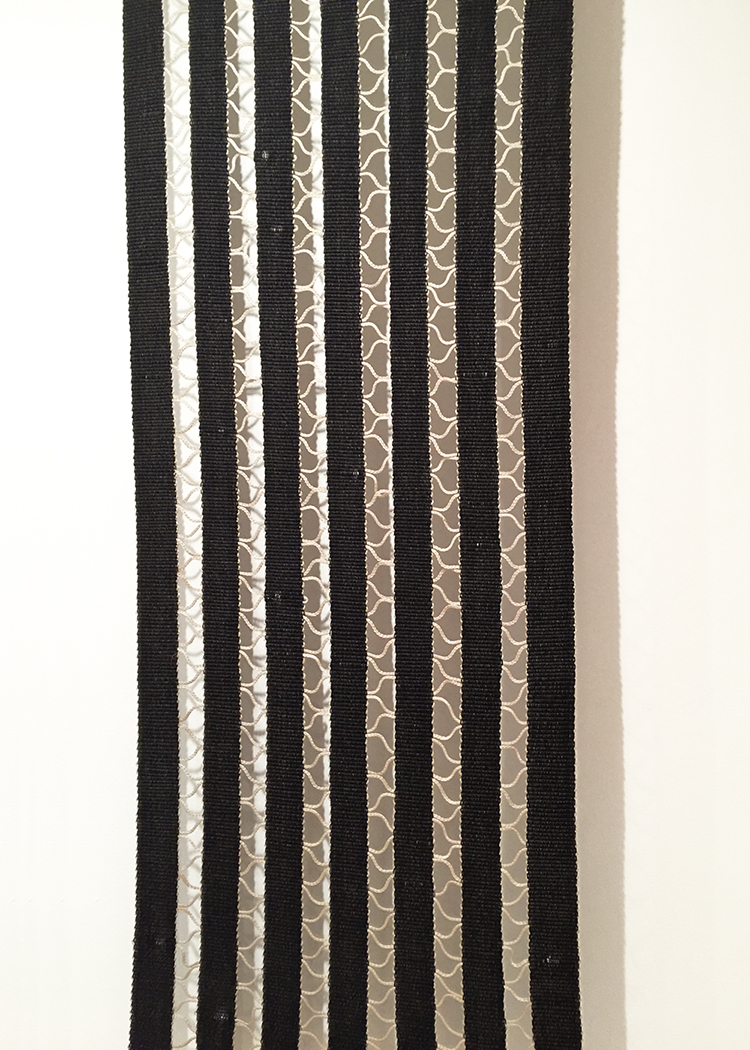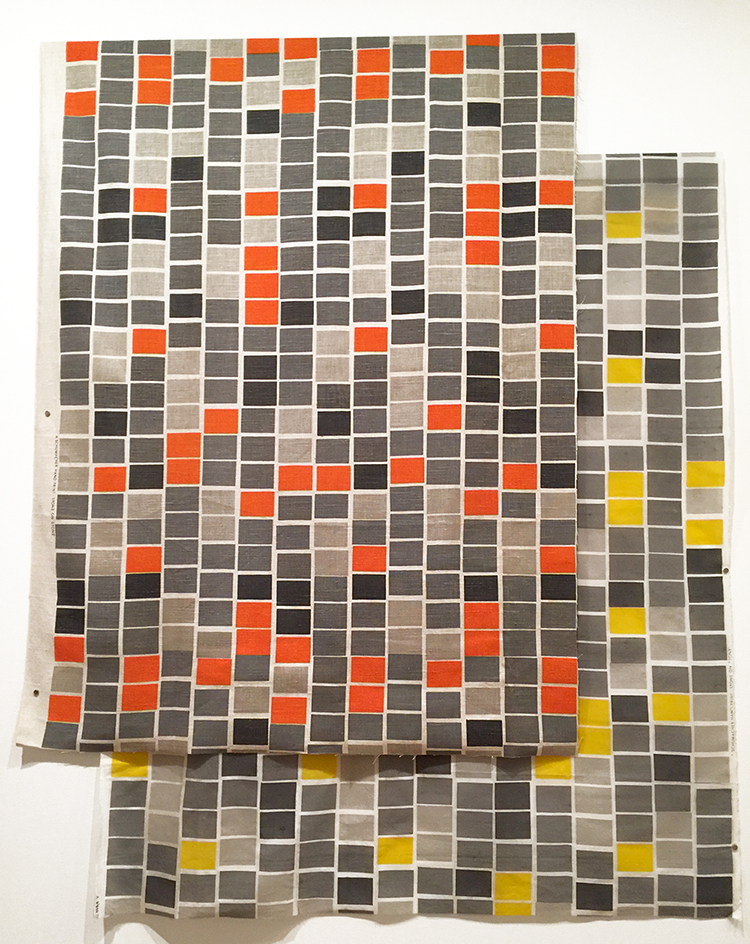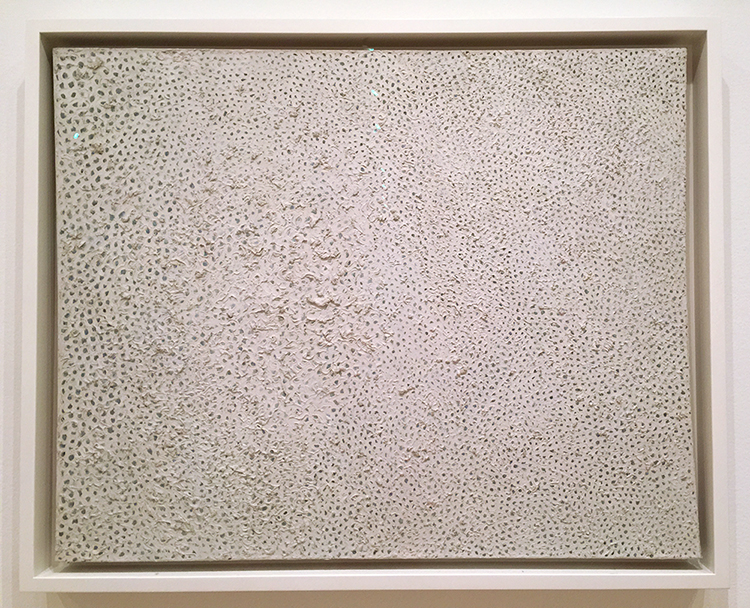 Yayoi Kusama "No F" (1959)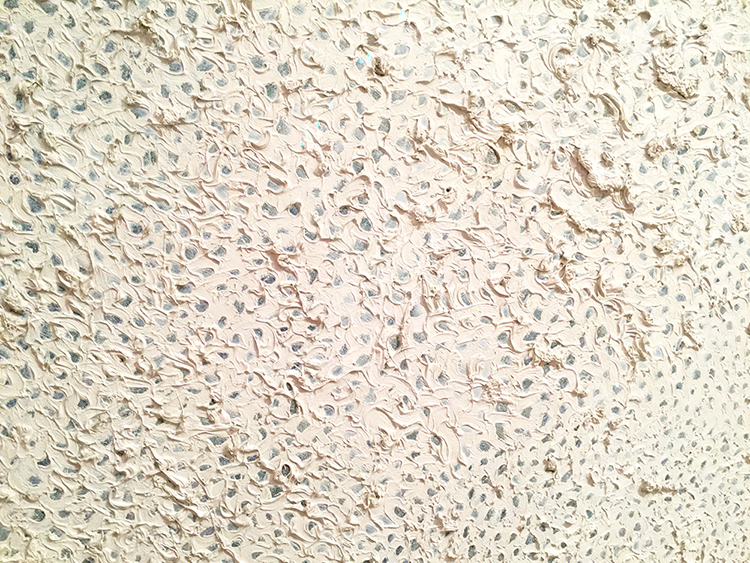 Look at the detail of the piece – makes you want to touch it.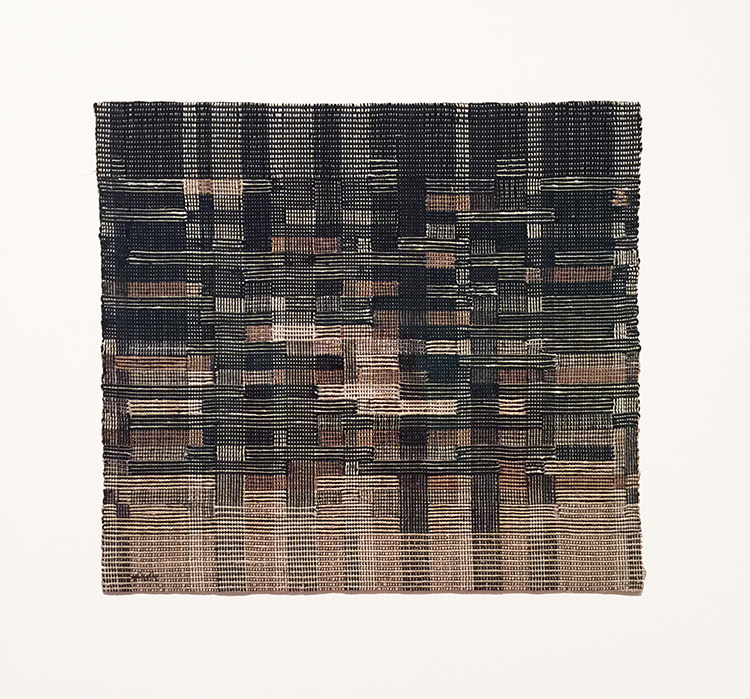 Anni Albers "Tapestry" (1948) Handwoven linen and cotton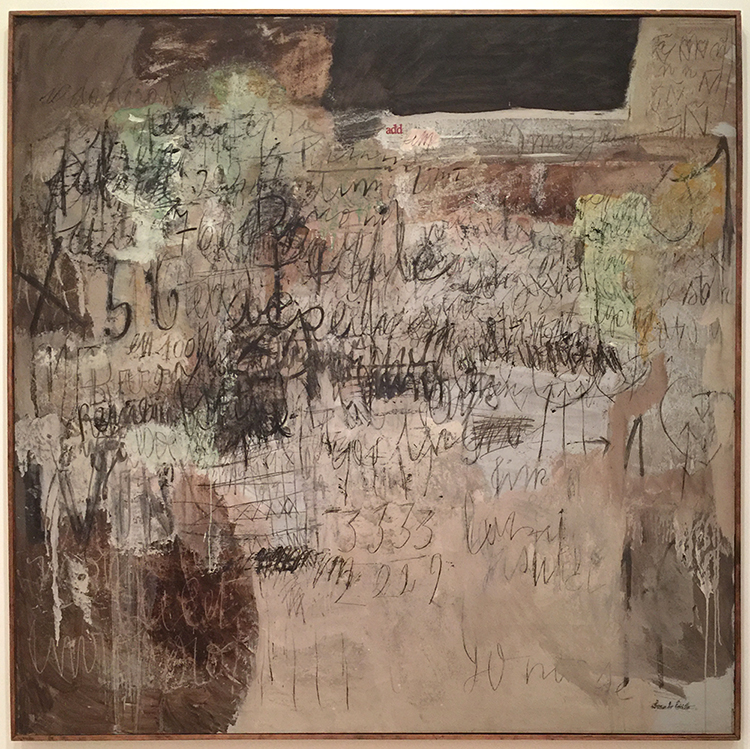 Sarah Grilo "Add" (1965) Oil on Canvas
First time on view at MoMA. It was one of my favorite pieces and it made me sad to think that this would vanish again after the show in a storage space.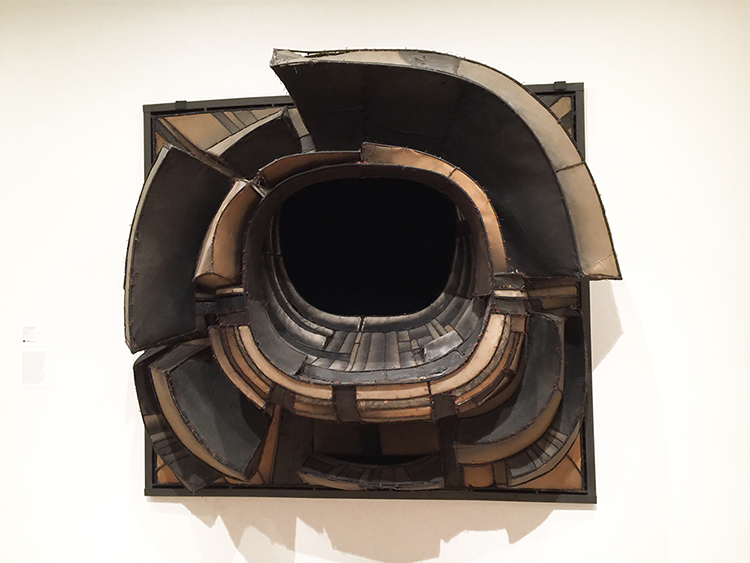 Lee Bonticou "Untitled" (1961)
Lee Bonticou lived in NY above a laundry and found the conveyer belt there. I love the organic yet mechanical piece and you cannot help yourself but look into the dark void.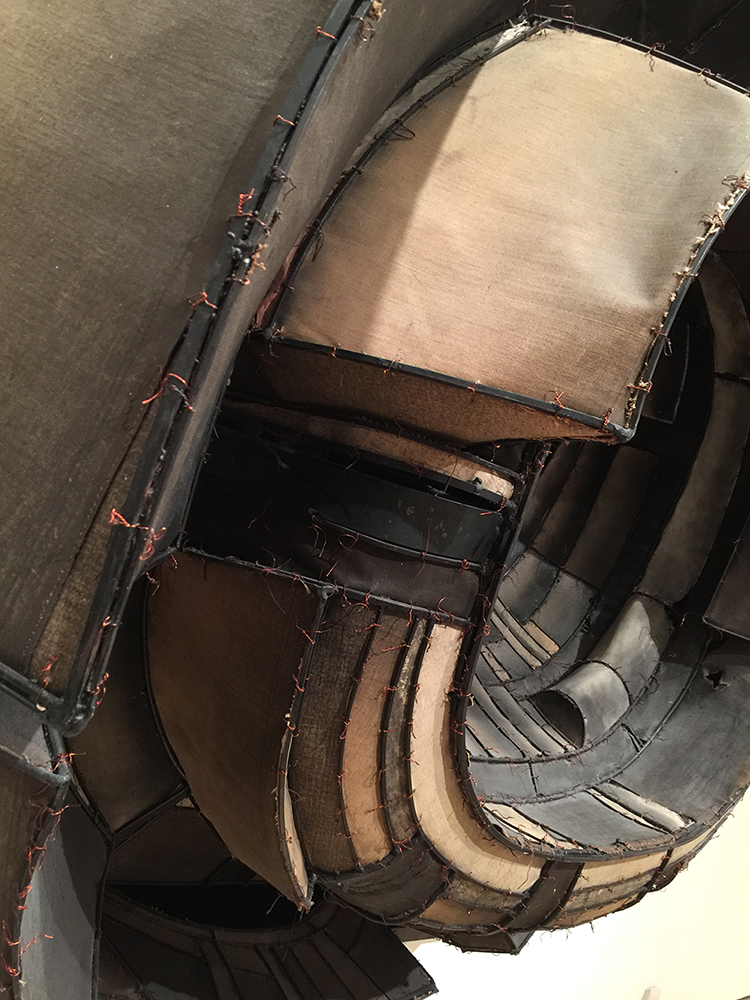 Amazing!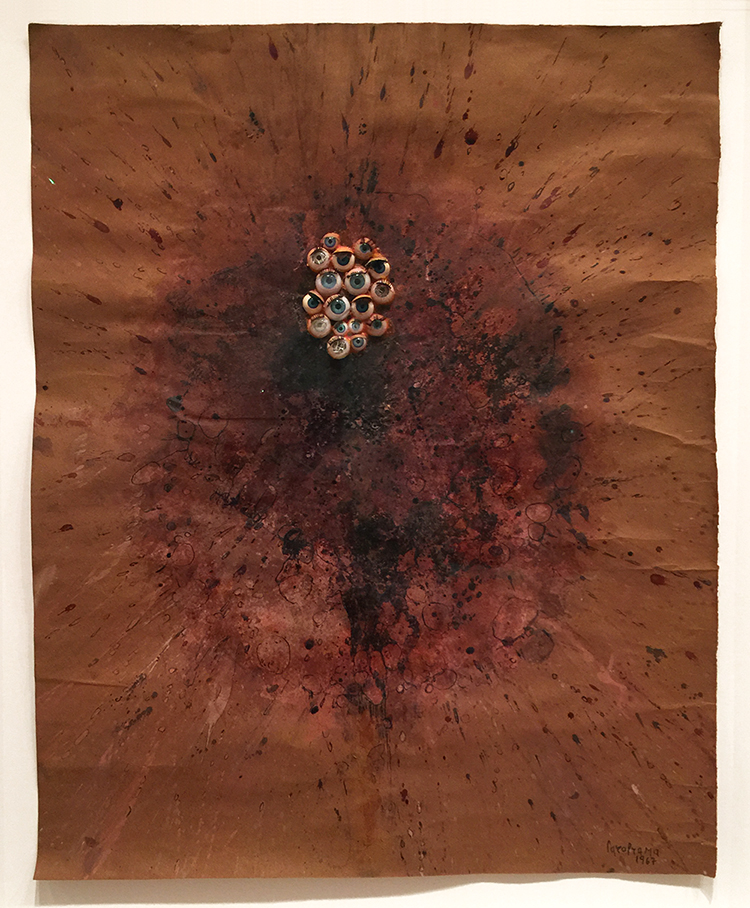 Carol Rama "Spurting Out " (1967) – Ink, Gouache, shellac  and plastic doll eyes on paper
This was interesting …and eerie at the same time.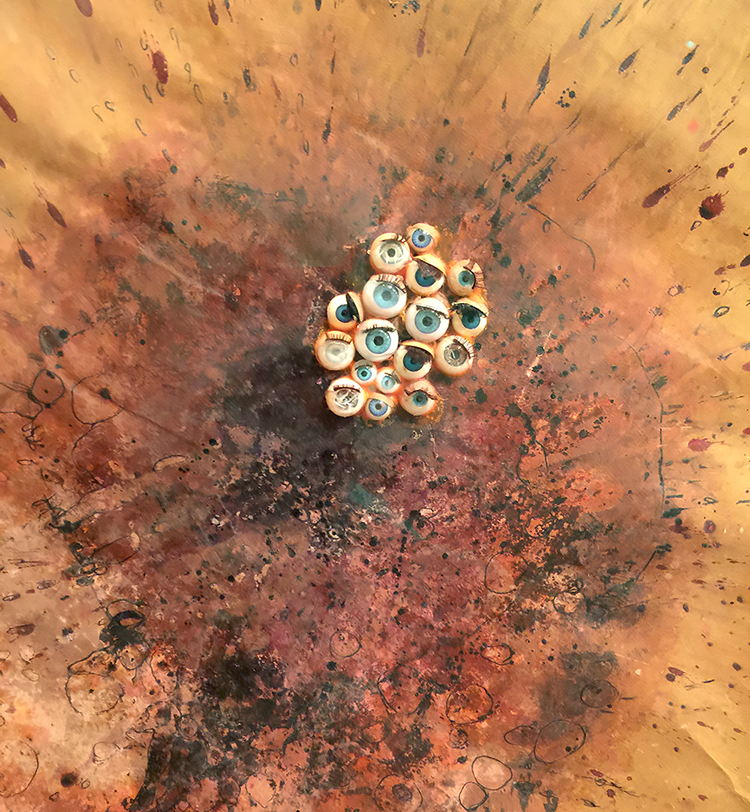 Several thoughts :
It was so prominent that a lot of the female artists were spouses of  "famous" and permanently displayed male artists – in a way it must have been an exciting time to be a female artist- but also so hard to break through and be heard.
Who inspired whom btw?
Mostly only one piece of artwork was displayed by the artists making it seem as that is all the space there is for their amazing work to be displayed
MoMA, why not making real space for those artists instead of just a temporary exhibition space. Just display more of this artwork in your permanent collection galleries.
More Female Solo Exhibitions would be great – a lot of those artists have quite some scope of work – "Where Are All the Women" by Jerry Saltz is still good and valid read.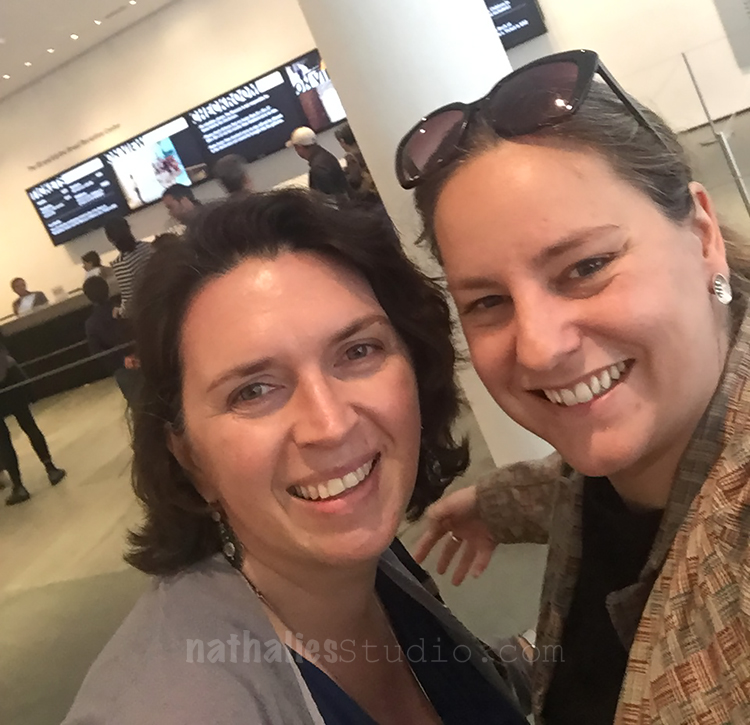 I will definitely go back and see it more in depth but I had a great time with Natalya and enjoyed looking at some of the artwork with different eyes, given the different medium she works with .
Making Space: Women Artists and Postwar Abstraction is on show until August 13, 2017 at MoMA