In December on a snowy afternoon my husband and I went to a member evening with Jazz and open galleries and I guess because it was snowing the museum was almost empty. It was a total treat to walk almost alone through the galleries.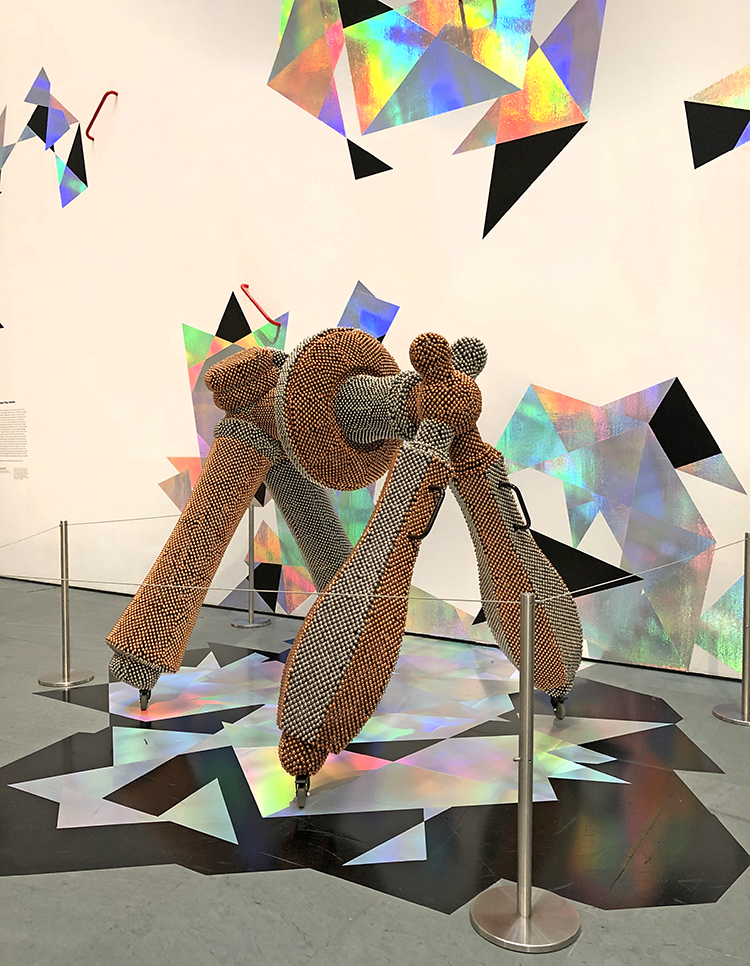 Funky!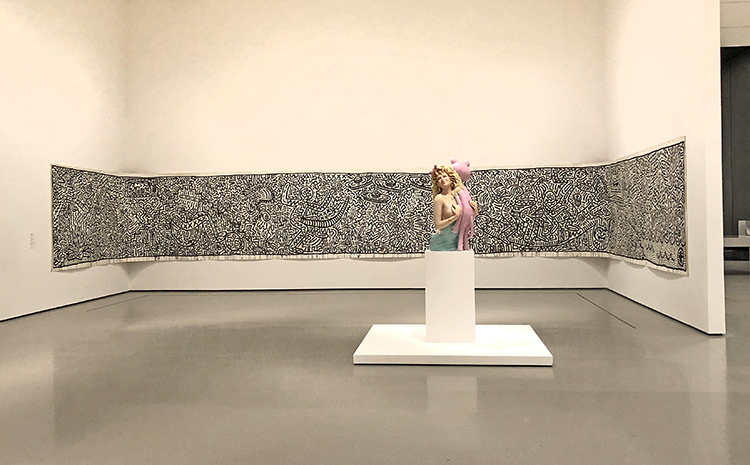 Seeing this in an empty room …RARE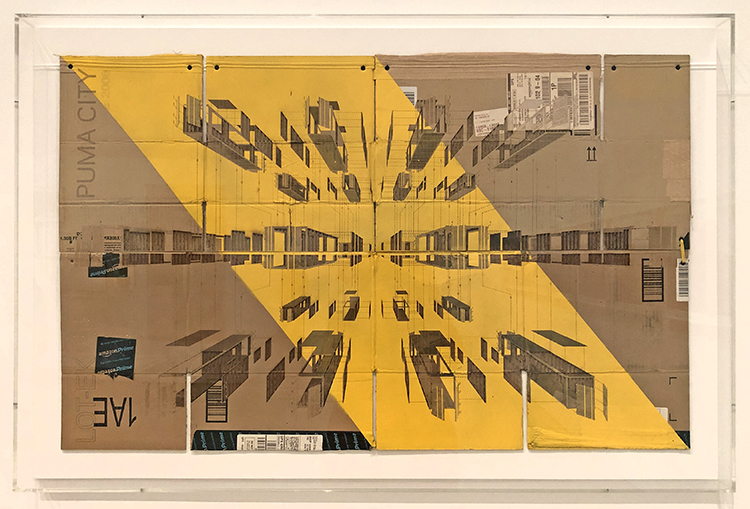 Swoon – This piece by Giuseppe Lignano, – Foladable 1 – 2016 – Laser Cut Cardboard with Inkjet print and Enamel Paint inspired me to those pieces.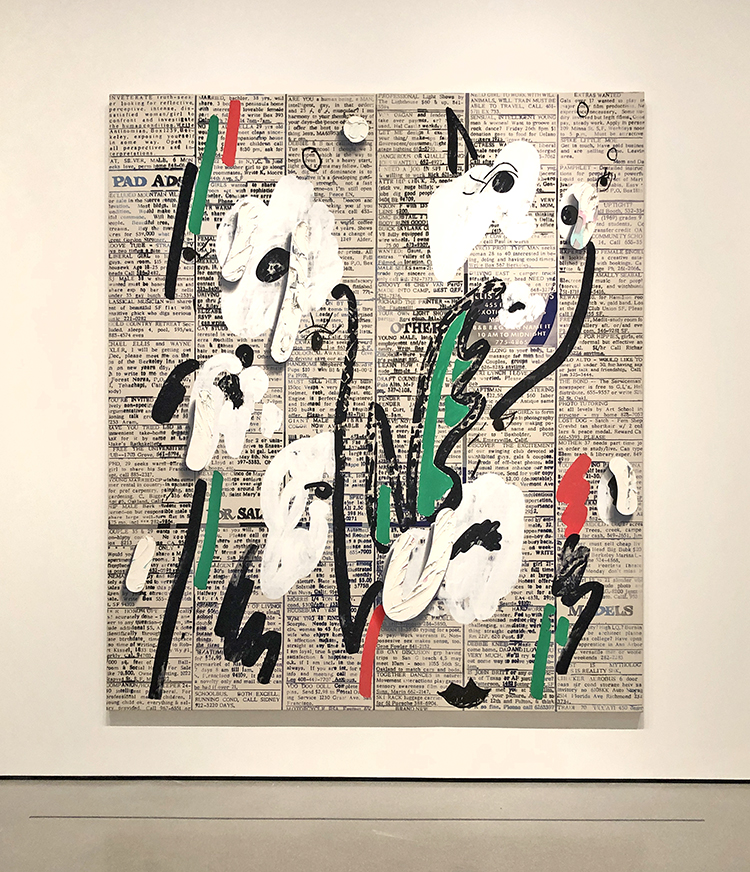 Laura Owens, Untitled, 2013 – I love this so much -the stenciled newspaper – the thick impasto flowers .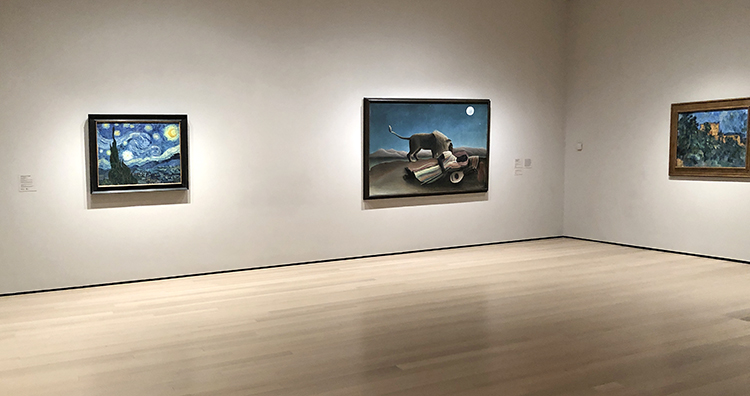 More empty gallery bliss.
Gorgeous wood cut prints by Edvard Munch!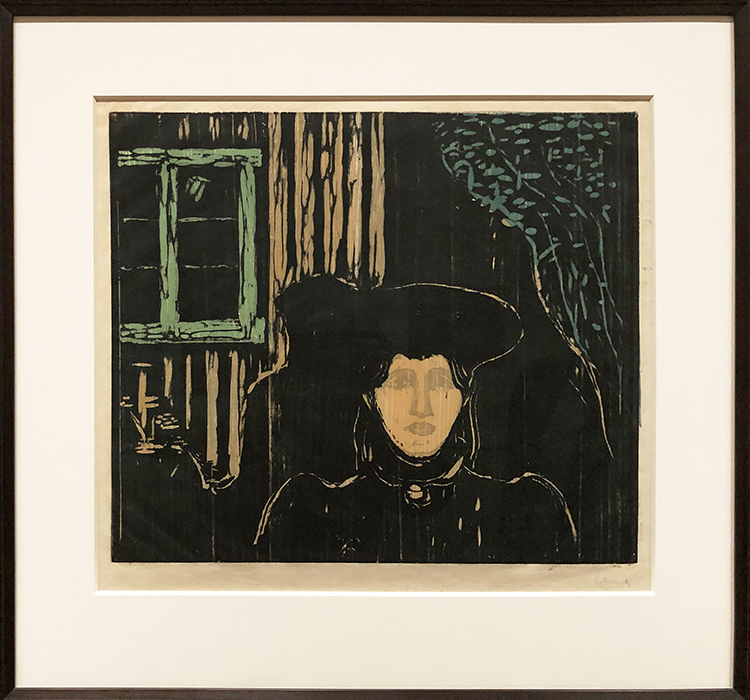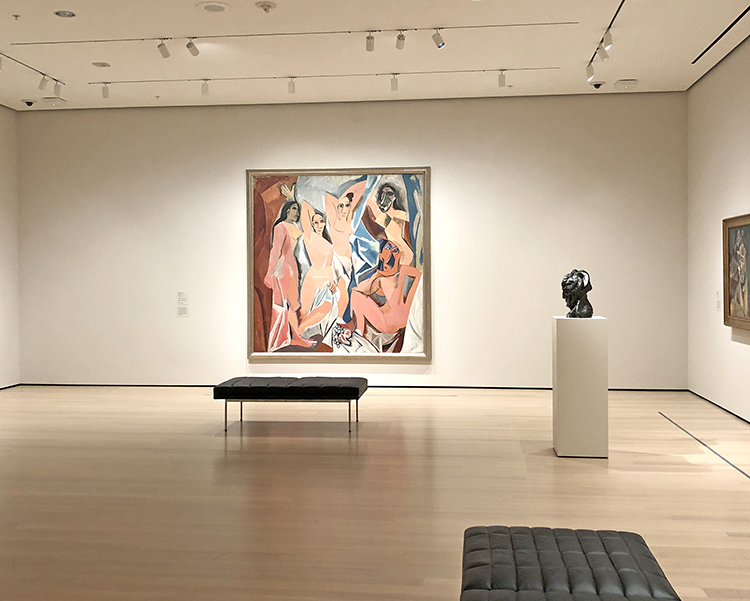 Picasso's Ladies on their own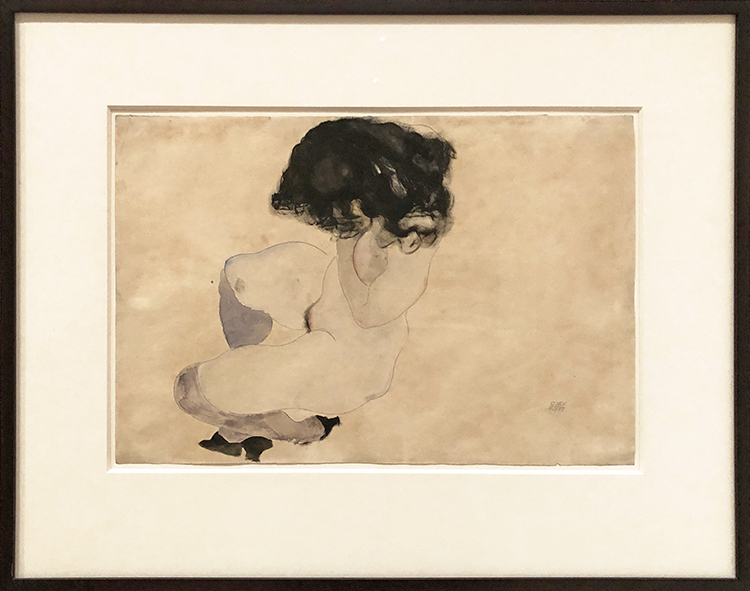 Egon Schiele, Nude with Violet Stockings and Black Hair (Akt mit violetten Strümpfen und schwarzem Haar)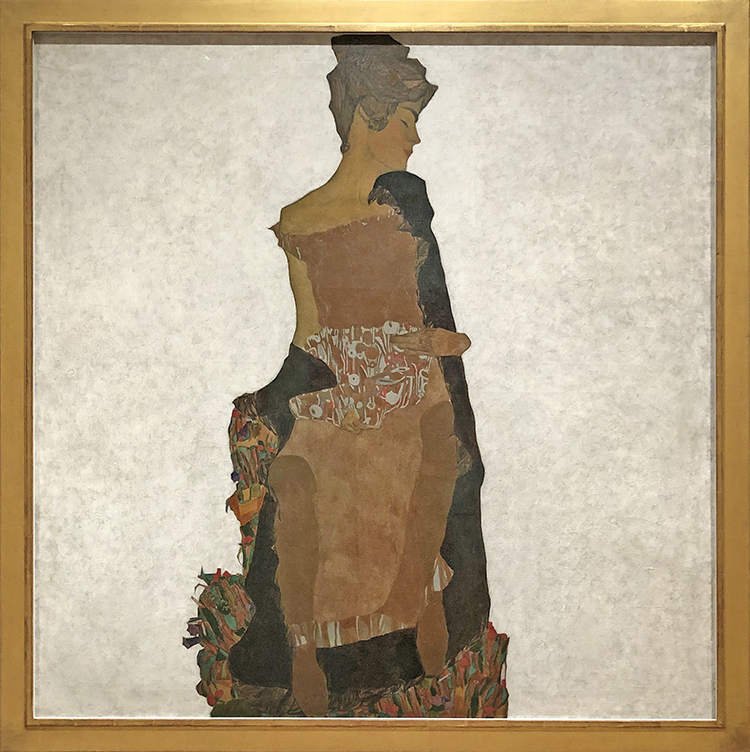 Egon Schiele, Portrait of Gerti Schiele, 1909 – I love this and I love how you can see how influenced Schiele was in in his style by Gustav Klimt.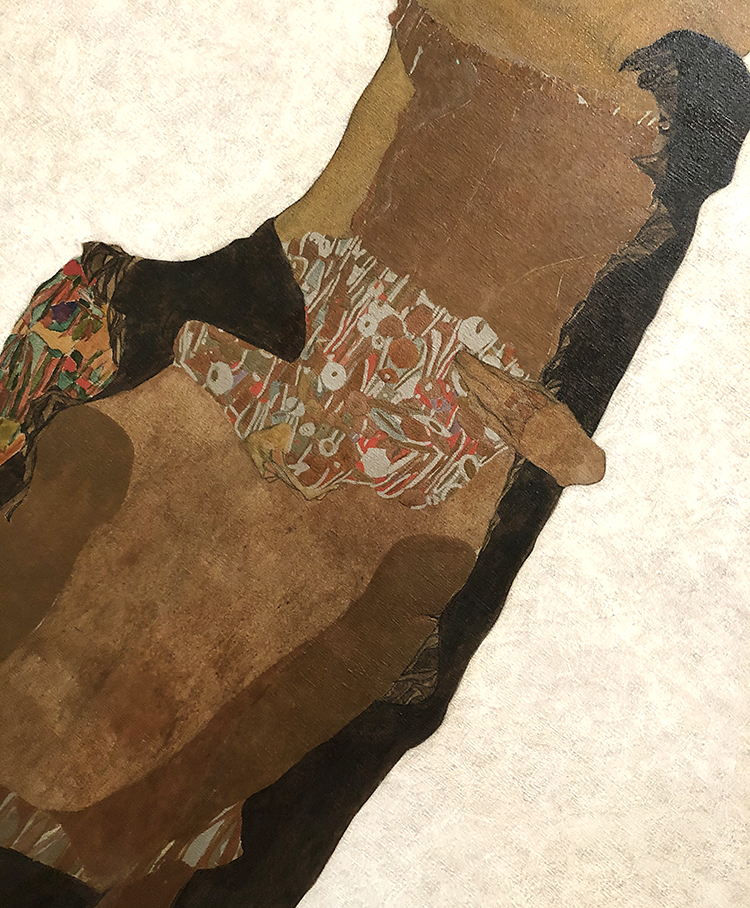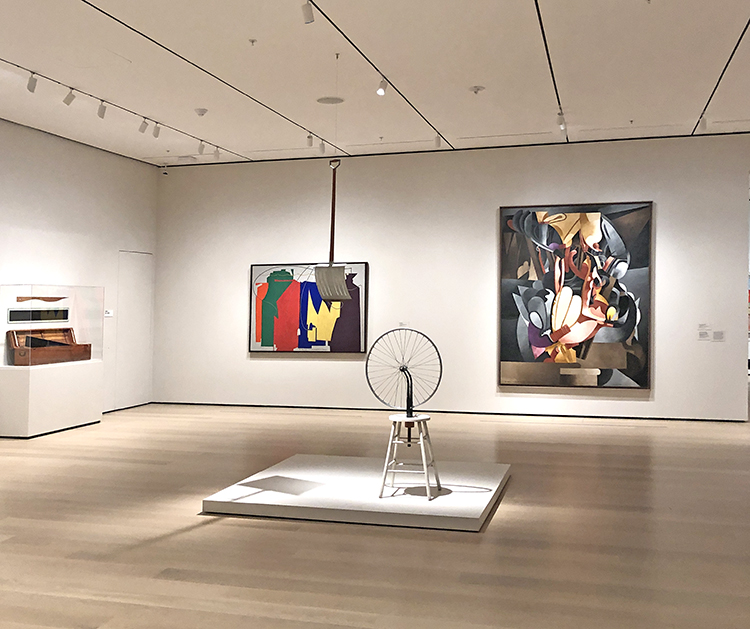 Vanessa Bell, Composition – 1914 Gouache, watercolor, and colored paper on cut-and-pasted paper
YESS – I really love that MoMA finally makes an effort to show more female artists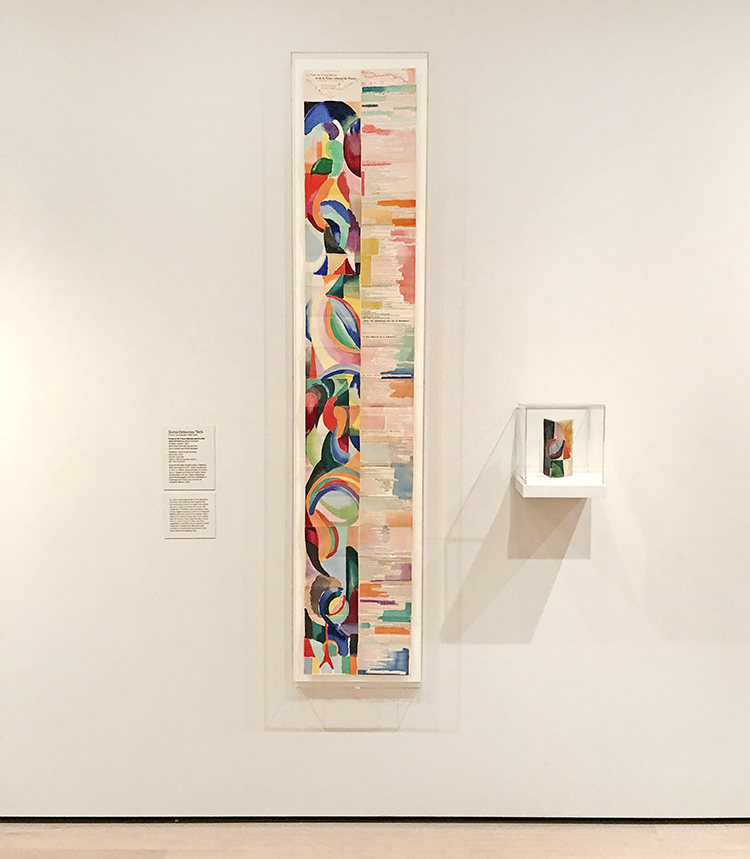 Sonia Delaunay-Terk, La Prose du Transsibérien et de la Petite Jehanne de France (Prose of the Trans-Siberian and of Little Joan of France) 1913
Delaunay-Terk and Cendrars transformed the traditional book format from a handheld volume that is read sequentially from page to page into an object that unfolds accordion-style—a dazzlingly colorful, nearly seven-foot-long sheet on which text and illustration can be apprehended all at once. While Cendrars's poem appears on the right, in various typefaces and colors, Delaunay-Terk's geometries cascade down the left, and the blank spaces around the text have been stenciled with color as well.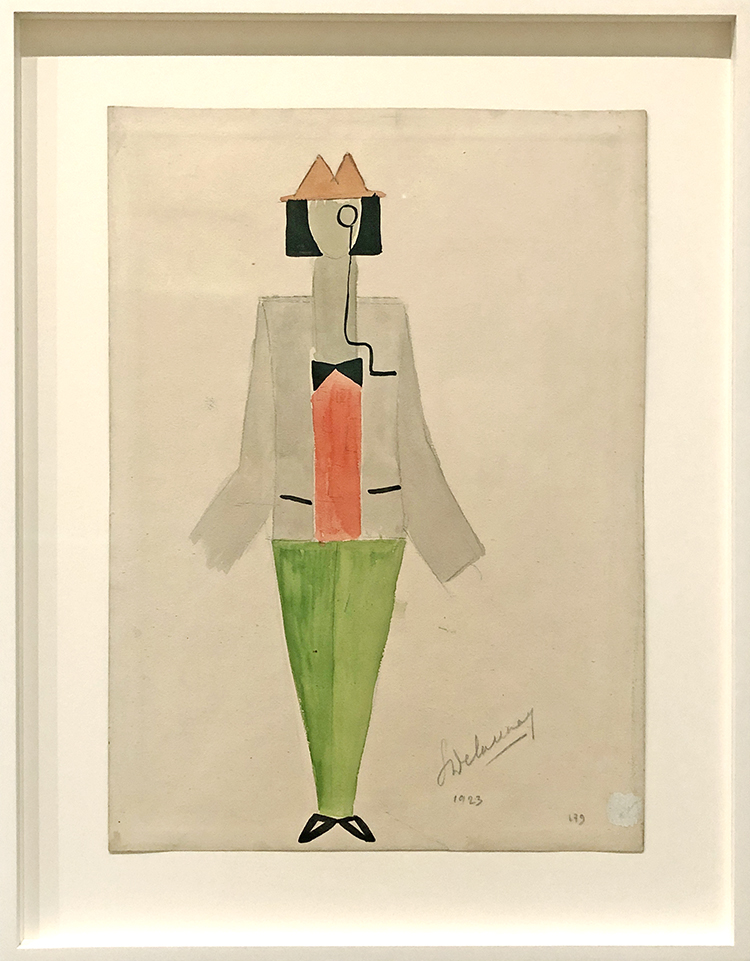 Sonia Delaunay-Terk , 1923 Tristan Tzara with Monocle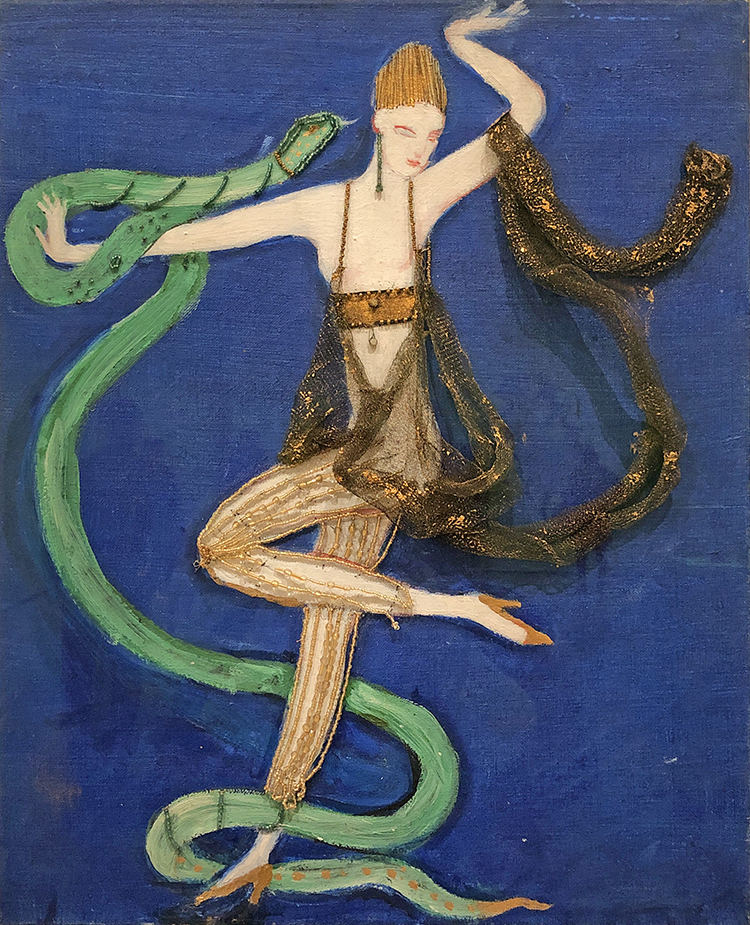 Florine Stettheimer, Euridice and the Snake – 1912 – Costume design – Oil, beads, and metal lace on canvas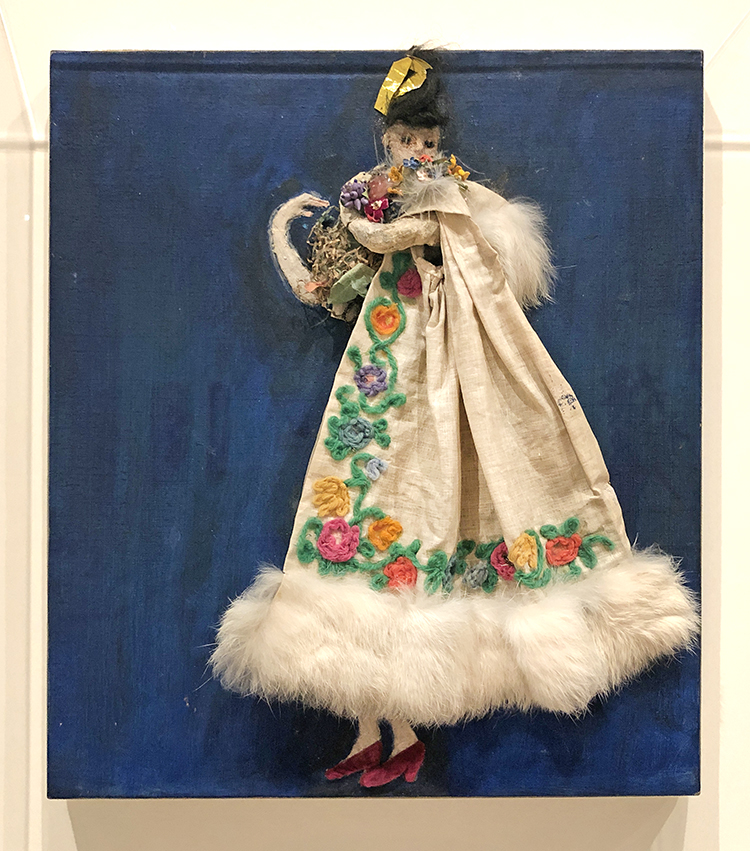 Florine Stettheimer, Gorgette, 1912 – Costume design
Stettheimer wrote the libretto and designed the costumes for this unrealized ballet.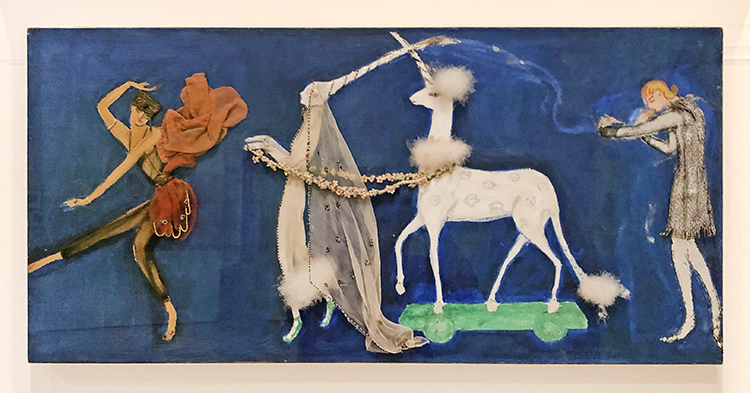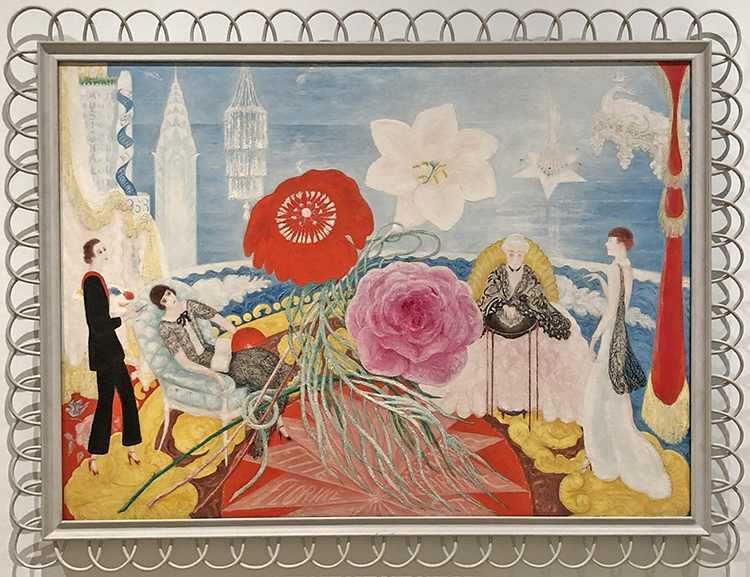 Florine Stettheimer, Family Portrait II, 1933
An artist, playwright, set designer, and poet, Stettheimer led a Manhattan salon where she entertained, exhibited her work, and shared her poems with her favored circle of artists. In Family Portrait, II, she combines images of herself, her sisters (who ran the salon with her), and her mother with symbolic elements wittily representing their individual personality traits. Among those she chose for herself are the RCA building (30 Rockefeller Center, known today as the GE Building) and Radio City Music Hall, each identifiable by the text the artist has inscribed on it. In focusing on her family, the painting typifies Stettheimer's concern with the personal, which seems to have endlessly inspired her. Her attention to detail extended to choosing the frames that would best set off her vibrant paintings—in this case an unusual construction of white wicker.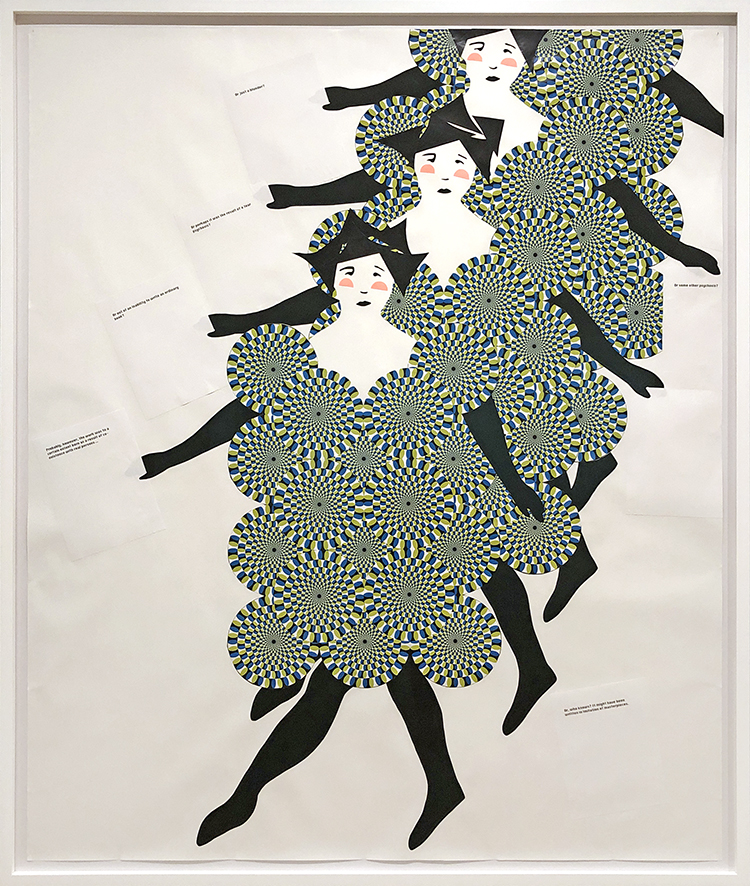 Francis Stark, Chorus Line 2008 – Cut-and-pasted printed and colored papers on paper.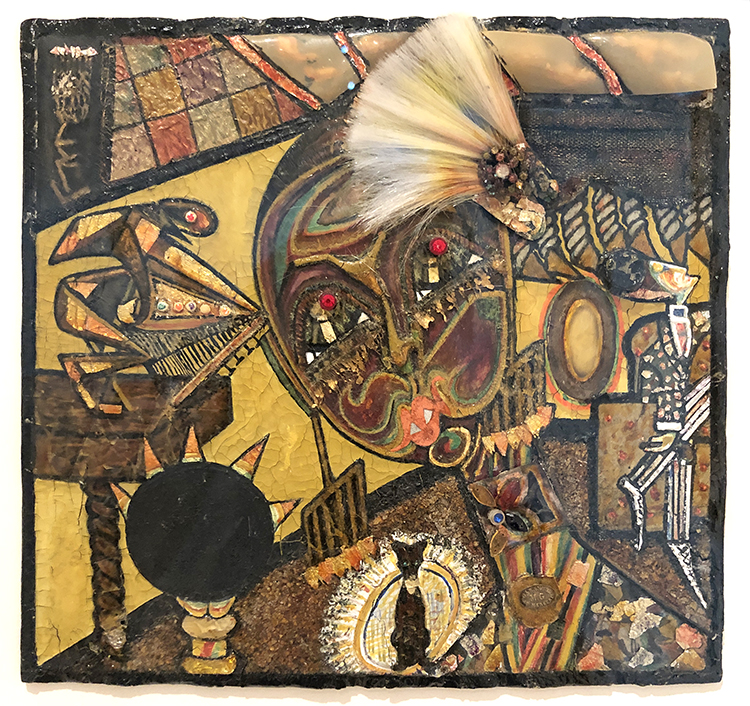 Baroness Elsa von Freytag-Loringhoven – 1923-1926 Dada Portrait of Bernice Abbott, Gouache, metallic paint, and tinted lacquer with varnish, metal foil, celluloid, fiberglass, glass beads, metal objects, cut-and-pasted painted paper, gesso and cloth on paperboard.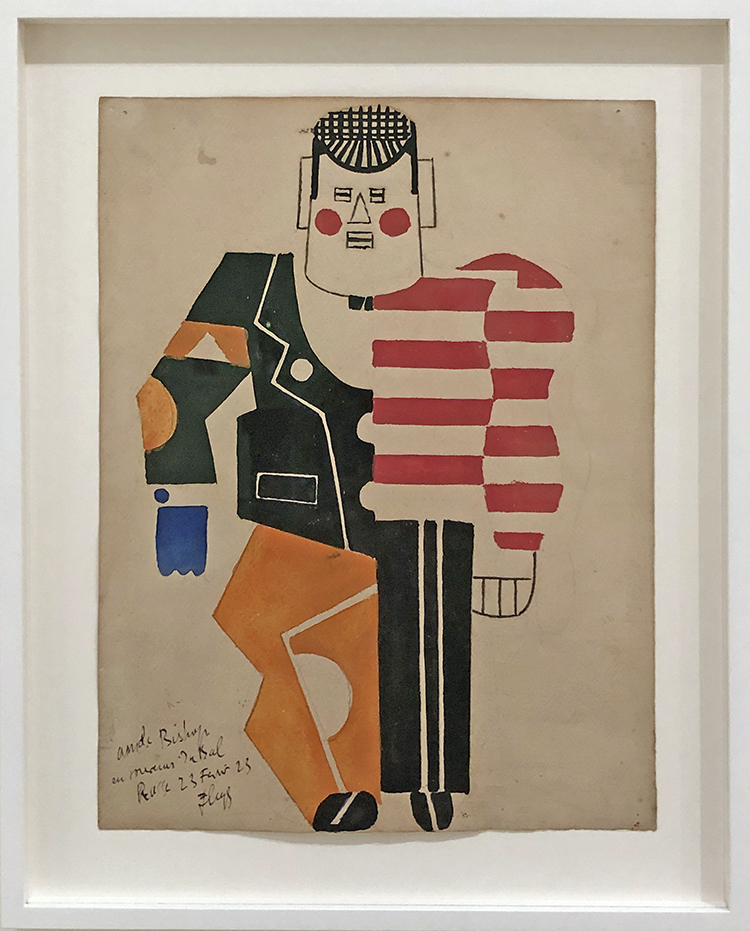 Fernand Legér, 1922 – costume desing for the ballet Skating Rink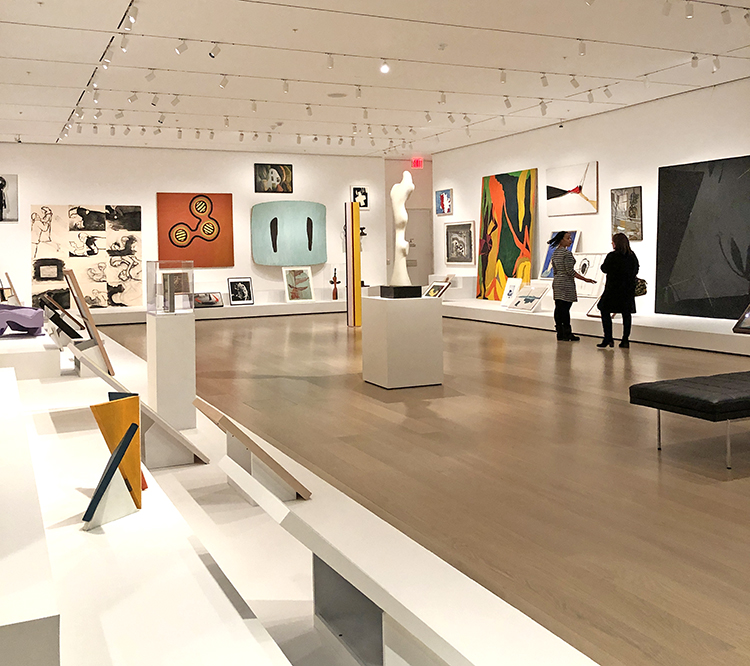 People??? just kidding ;)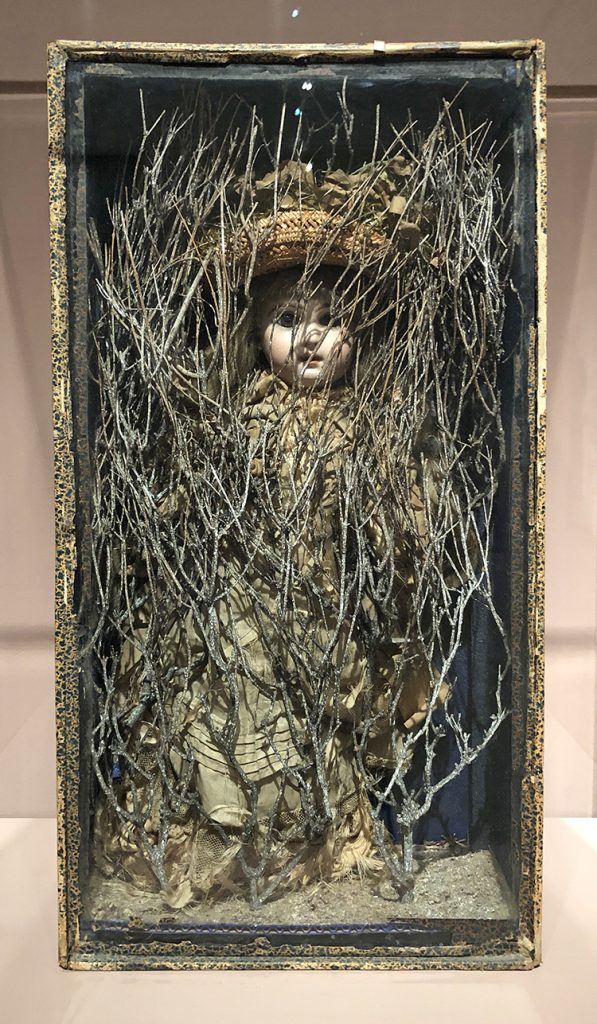 Joseph Cornell, Untitled (Bébé Marie) 1940s, Papered and painted wood box with painted corrugated cardboard bottom, containing doll in cloth dress and straw hat with cloth flowers, dried flowers and twigs, flecked with paint.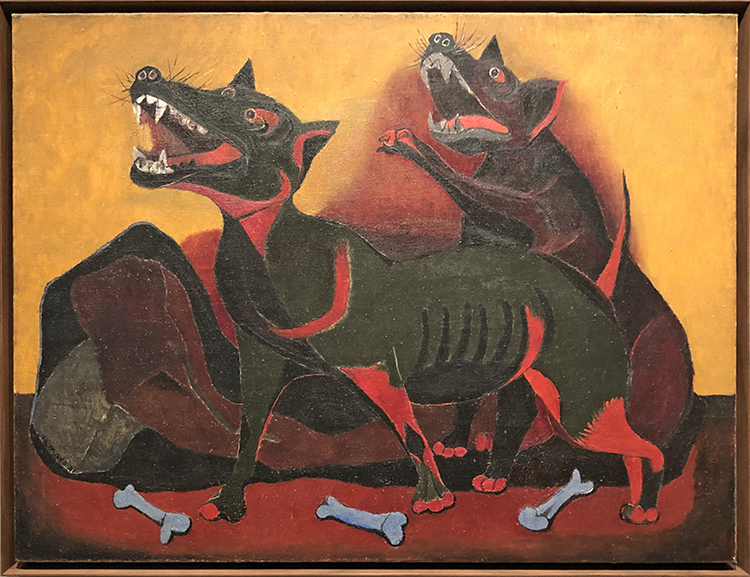 Rufino Tamayo, Animals 1941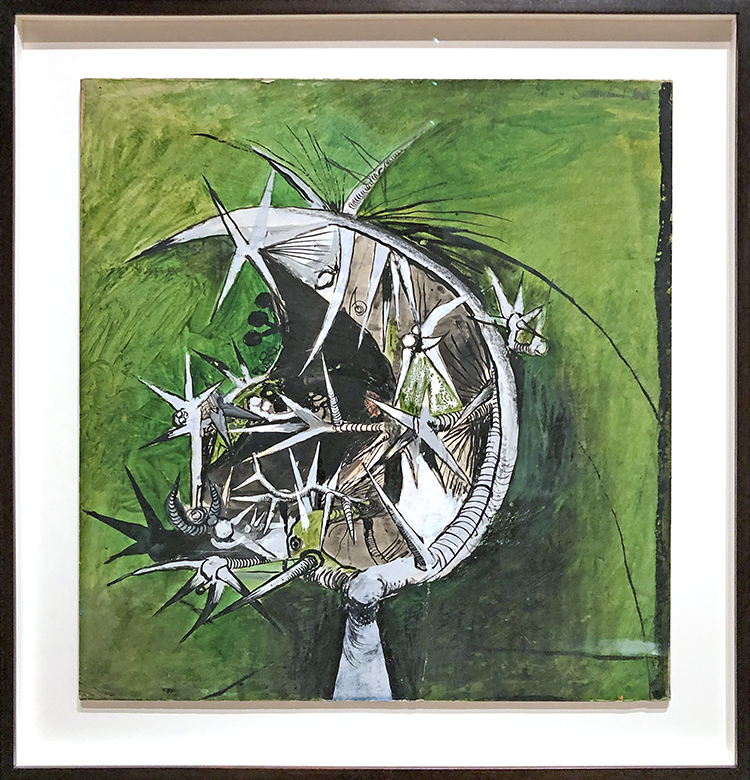 Graham Sutherland, Thorn Head 1945 – Gouache, chalk and ink on paper on board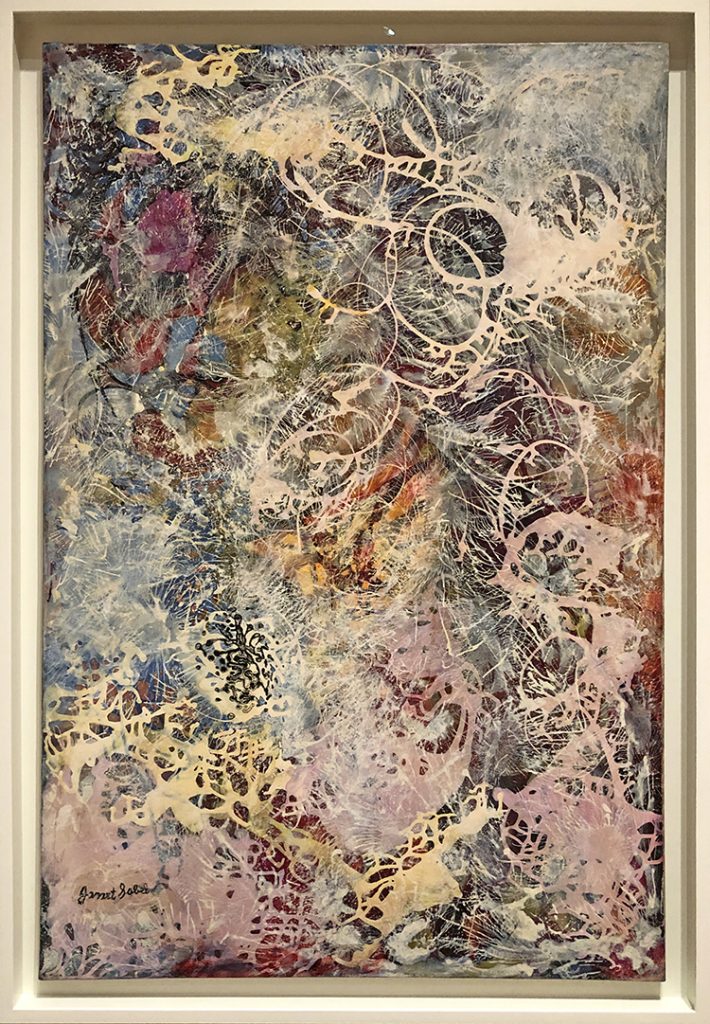 Janet Sobel, Milky Way 1945 – Enamel on Canvas