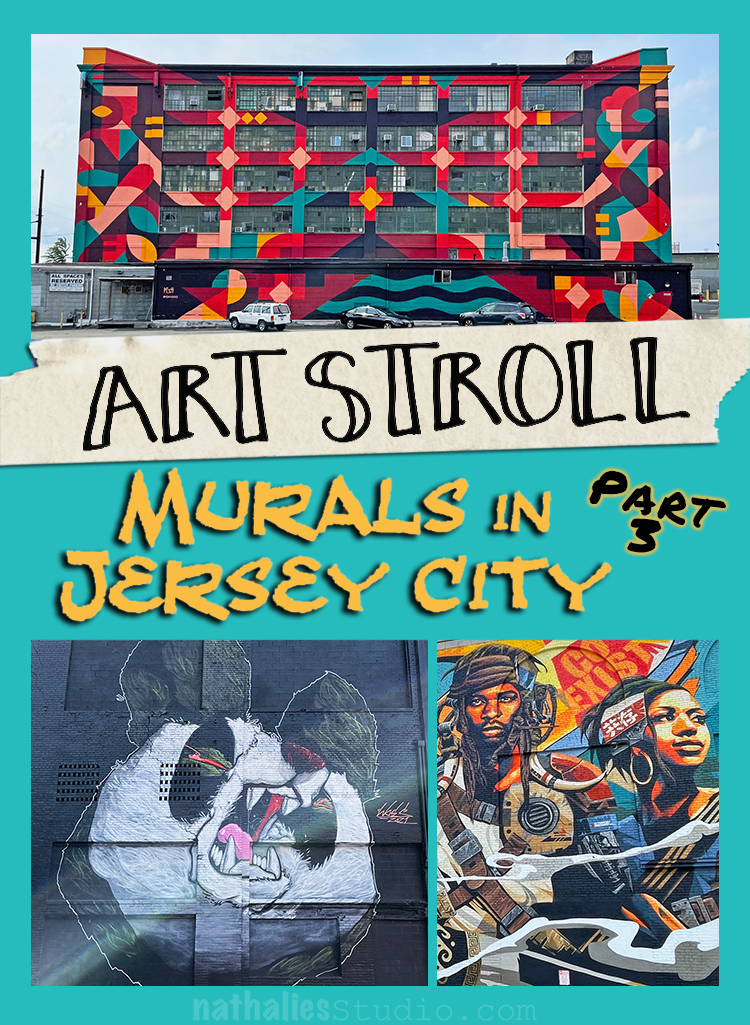 As promised here are some more Murals that have been created recently in Jersey City – you can see all the Art Strolls here btw :)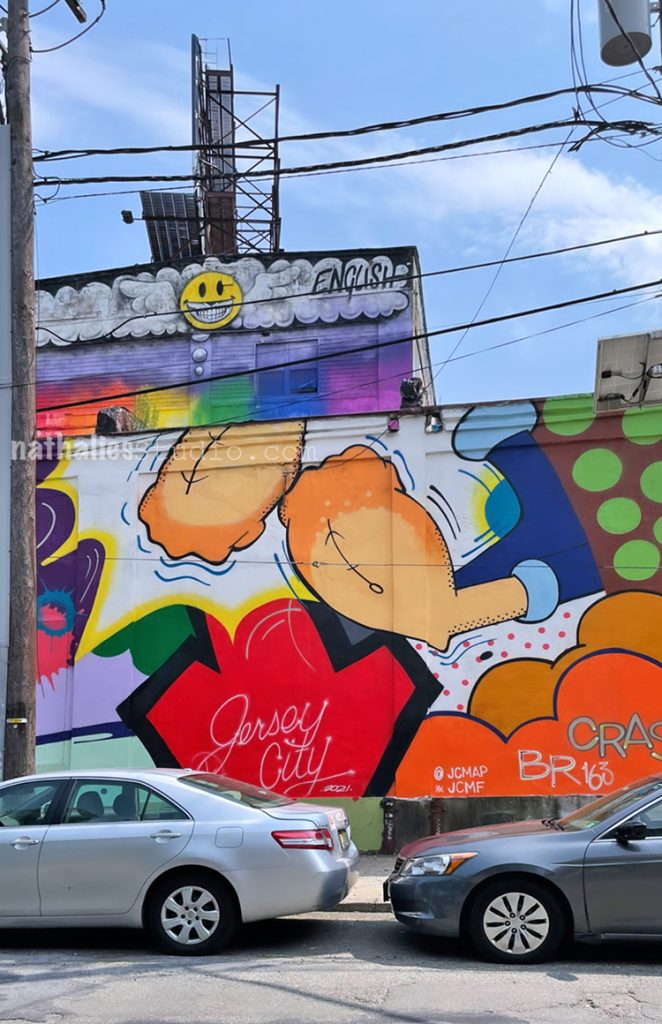 This made me smile- Popeye and a smiley face ..and very graphic designs- YASS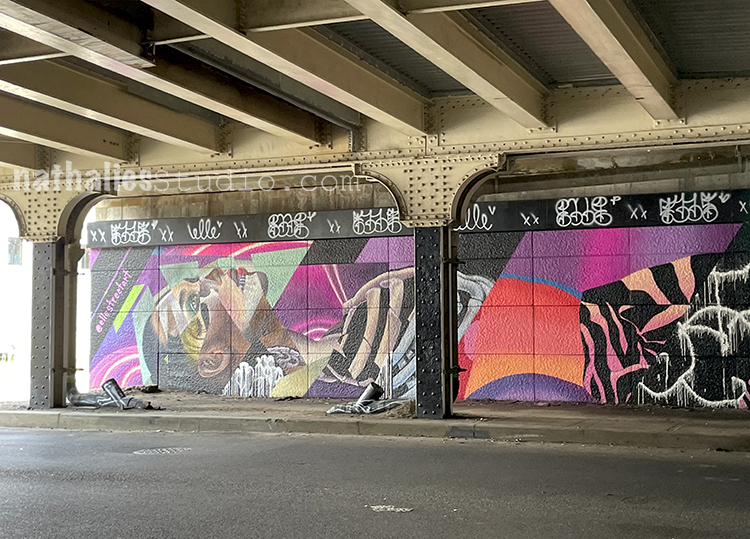 Love how the grid of the wall works with the woman.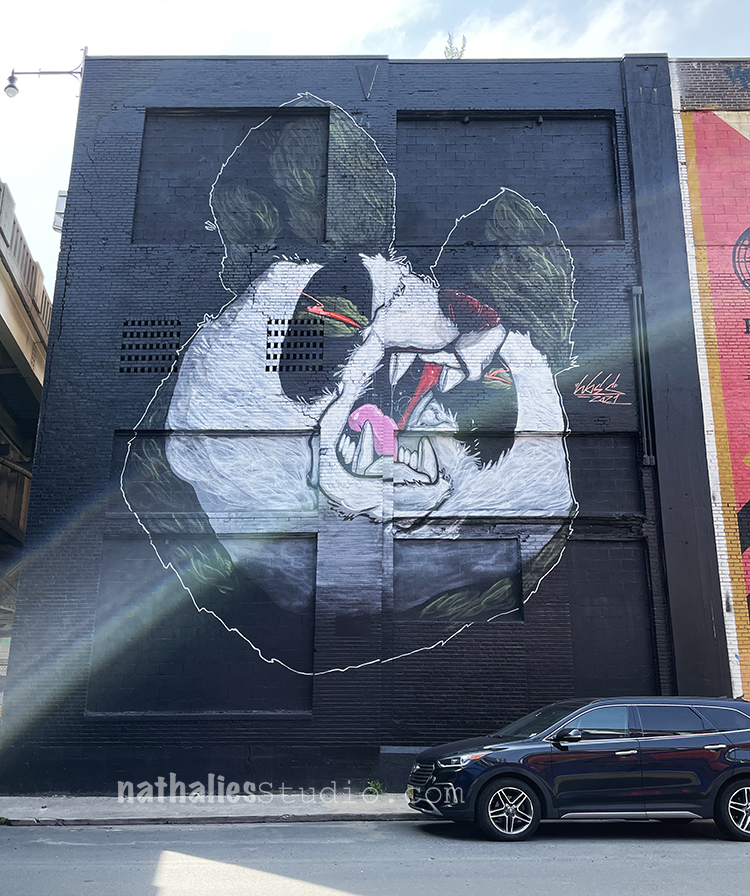 I loved how the light this day reinforced the movement of this friendly critter :)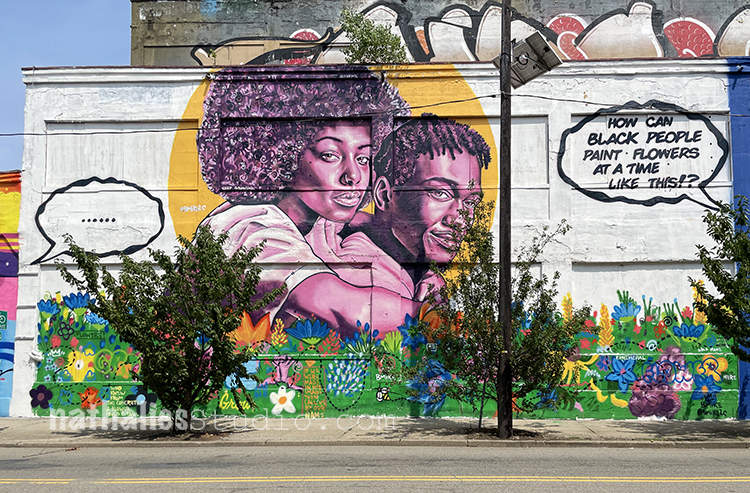 This whole mural is amazing!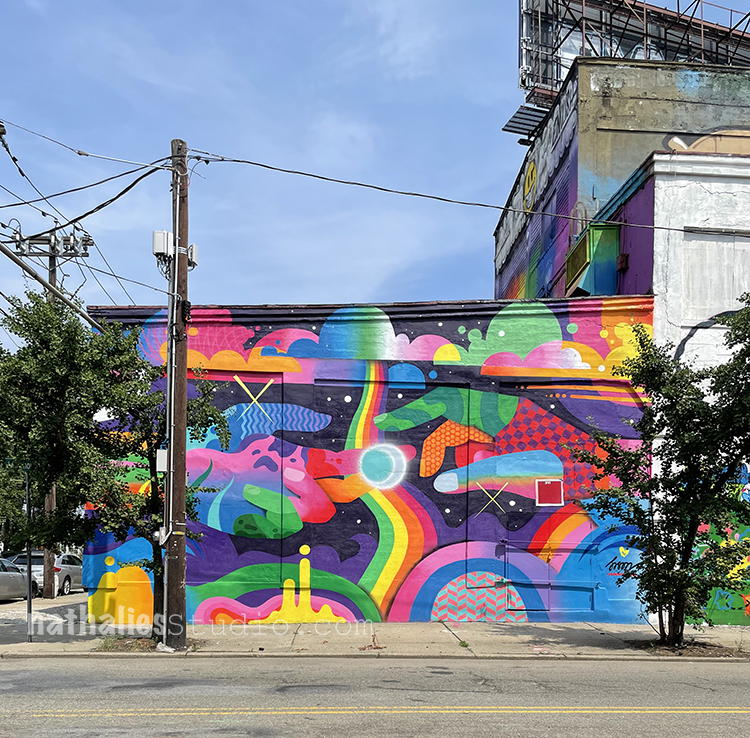 Awesome colors and patterns!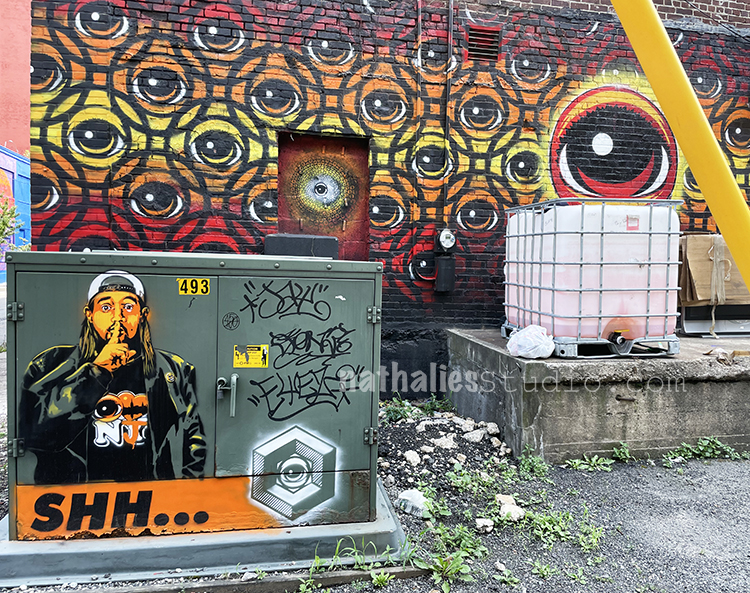 And I love this one with all those eyes and the Dude Shhhhhh – I have been trying to think who that actually is …maybe you can help me :)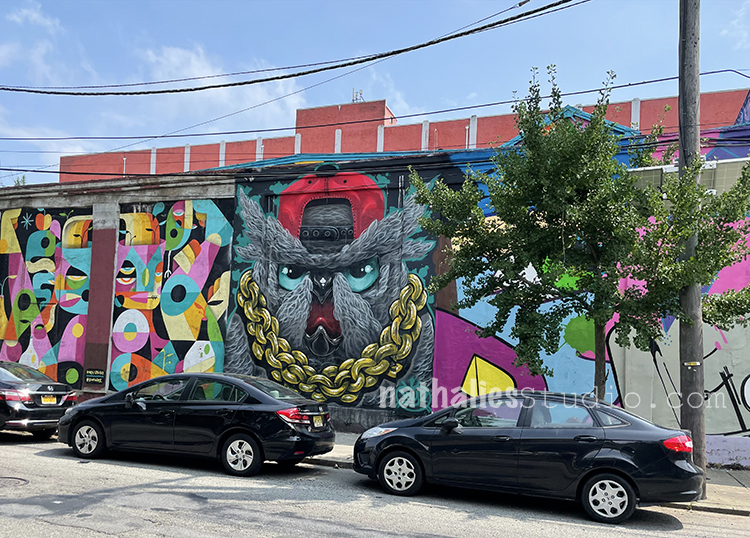 Different Murals by different artists- such a cool wall!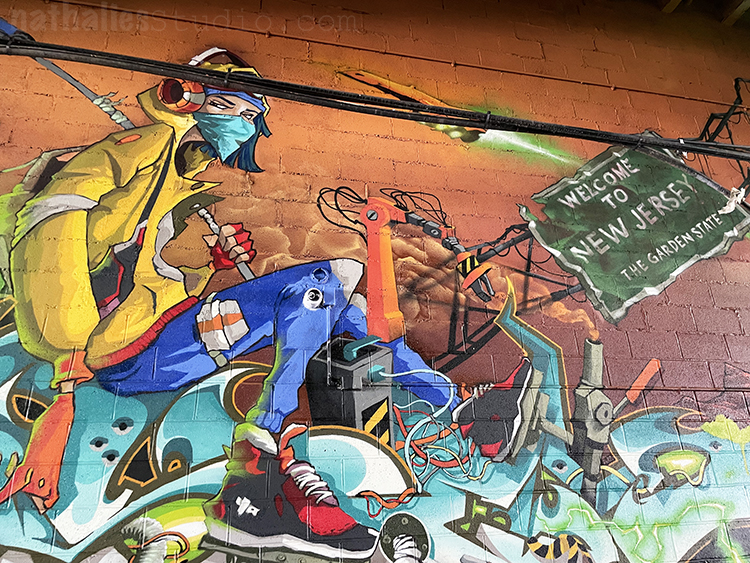 And yeah "Welcome to Jersey City! "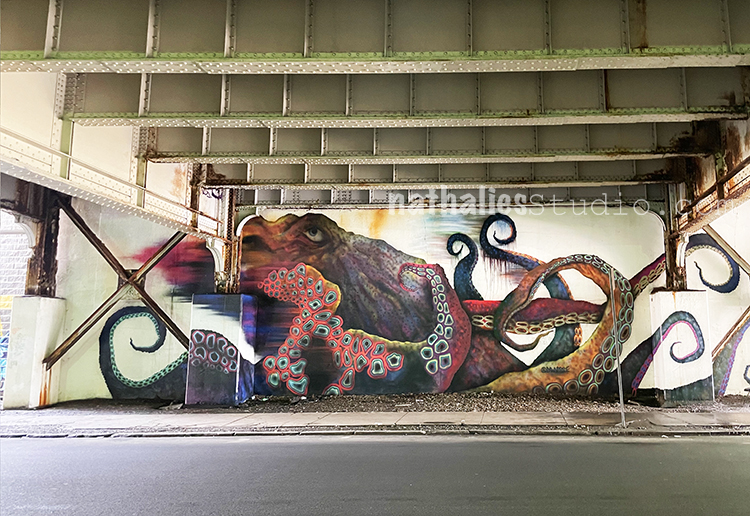 I love how these murals change the environment from something you really do not want to spent much time around to …something more exciting and interesting.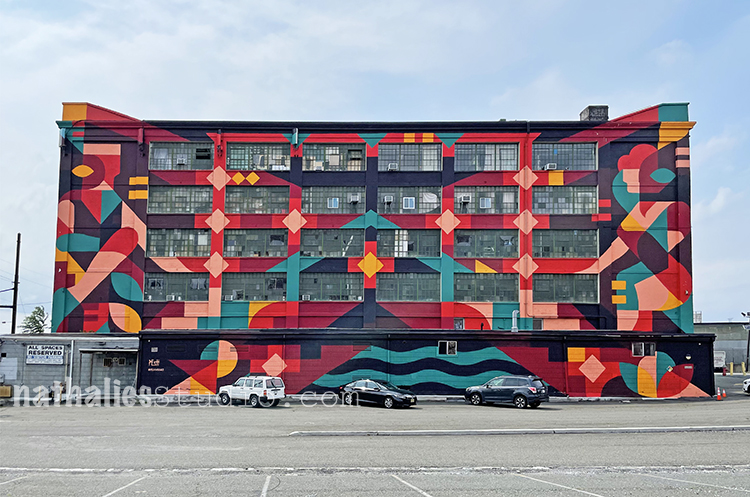 How cool is that????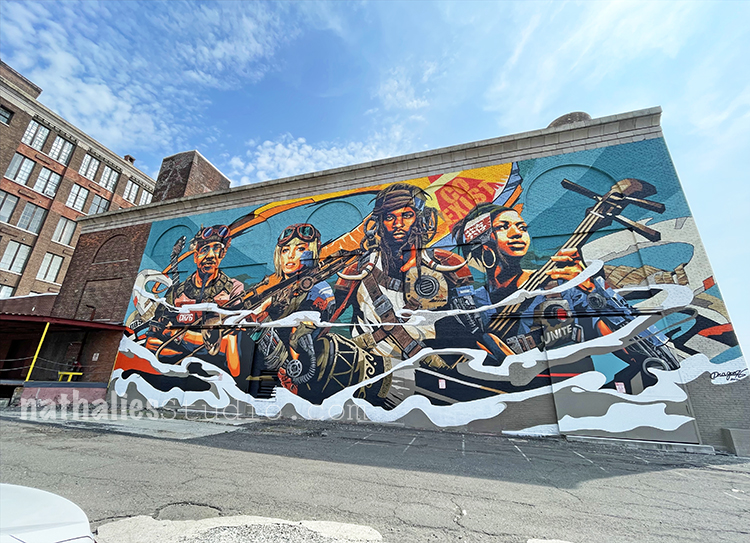 I am just amazed by the skills that people have!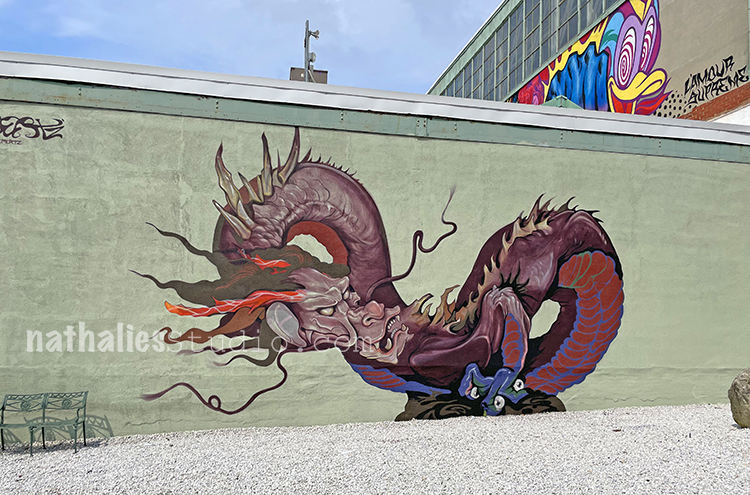 Makes me feel like a total looser using my spray paint …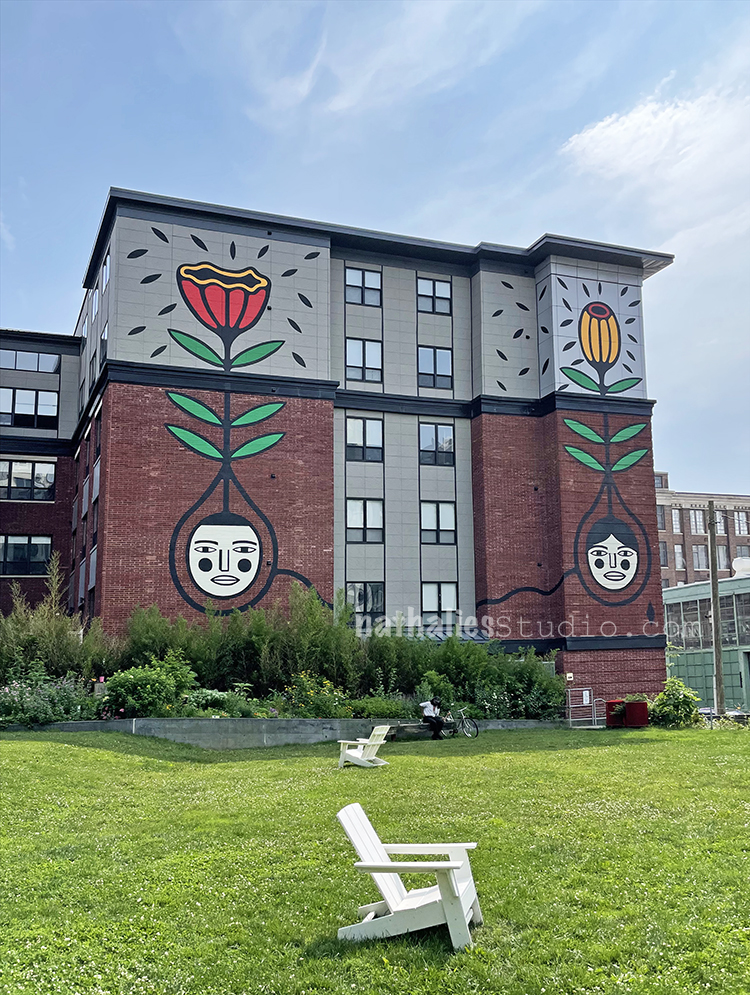 This one is def. a bit older but I haven't been in the area for a while- it is at a really nice little park where a lot of events take place – like yoga, little lectures about birds or plants. Def. hope I can catch one of those events during this summer.
And that was the Murals of Jersey City Part 3 …but I promise you …there is more and there will be another part in a couple months for sure :)