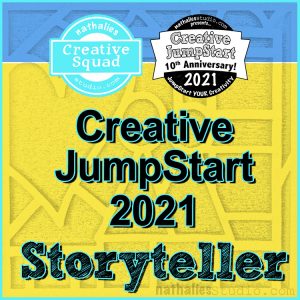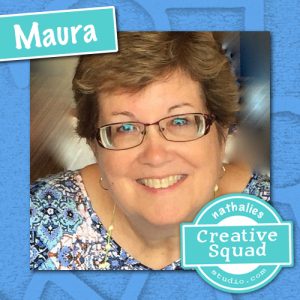 Hello from my Creative Squad! We are kicking off January 2021 with a gorgeous "Color Story" piece from Maura Hibbitts, who is using my CJS21 limited edition foam stamp Love Story, my New Orleans stencil, and our theme: Storyteller – This month we're playing along with Creative JumpStart 2021 and the theme Storyteller. We're using our artwork, our color and material choices, and our personal style to tell a Love Story.
---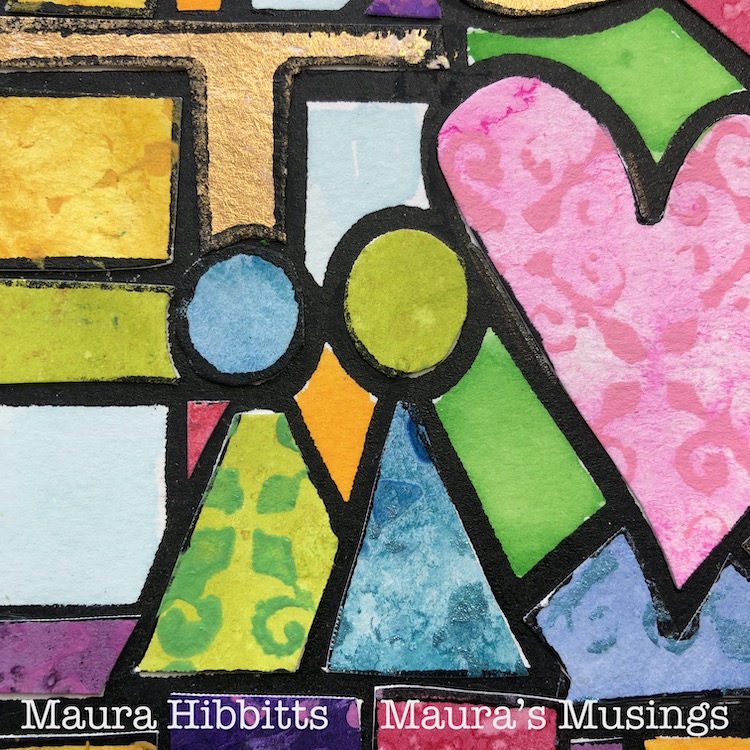 Wishing you a new year of health and joy (and yes, the little joys count)! I am so glad to see the door closed on 2020, and am hopeful this year will bring better changes to us all. One of those changes is Creative Jumpstart which I look forward to each year in January to get my creative mojo revved up. This year, the 10th anniversary of CJS, promises to be amazing! Nathalie, you have outdone yourself organizing a wonderful 45 days of creativity with an awesome array of artists. I'm having fun so far, thank you!
The theme of CJS21 is Storyteller. I love being able to tell a story with my art, and my story today is all about my love of color. I am "fatally" attracted to color…I seek it out around me, I have to wear it, I am compelled to buy it…one bottle of green paint is not enough, I have to have ten shades of it! I love observing the myriads of color in the natural world around me. I love playing with color, dressing myself in bold colors and patterns, photographing it, seeking it out in my travels, and even dreaming in color.
So, with my love of color in mind, I looked at the beautiful Love Story Art Foamie stamp Nathalie designed for CJS21, and envisioned it in all its colorful glory. I began by stamping the image onto watercolor paper with my gel plate and black paint for a bold frame.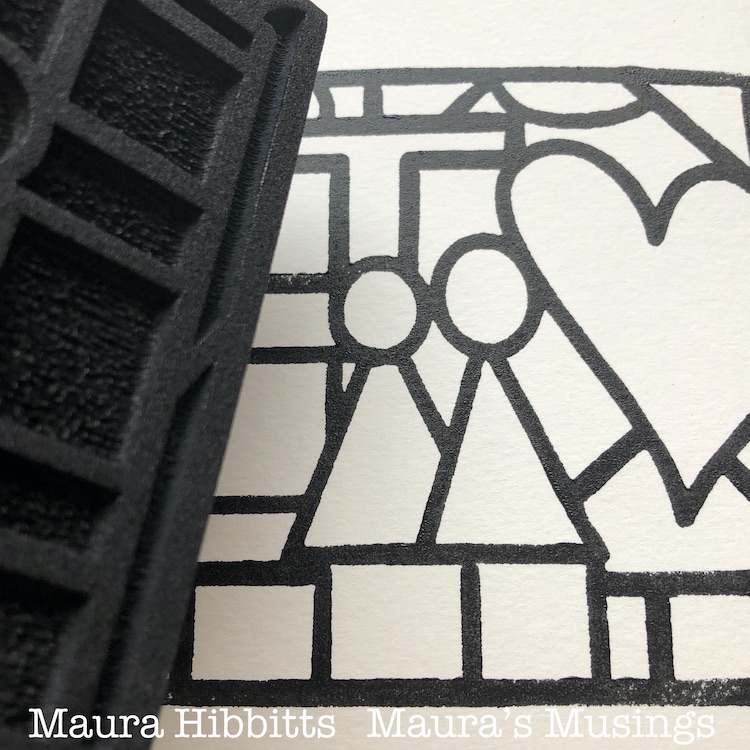 I pulled out an array of watercolor papers I'd made with my watercolor paints, gouache, and salt for another project. (You could easily substitute colored card stock.) I stamped different areas of the Art Foamie image onto each color.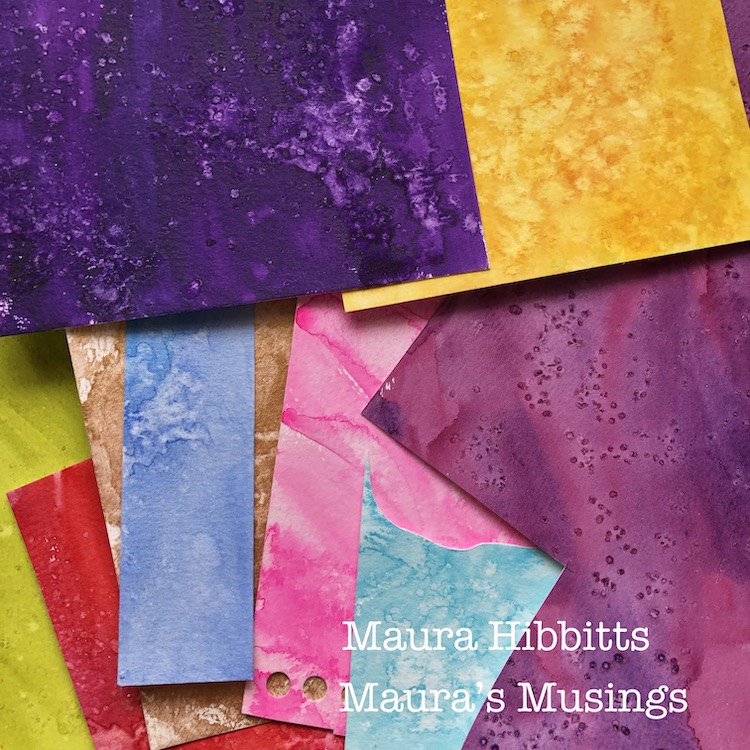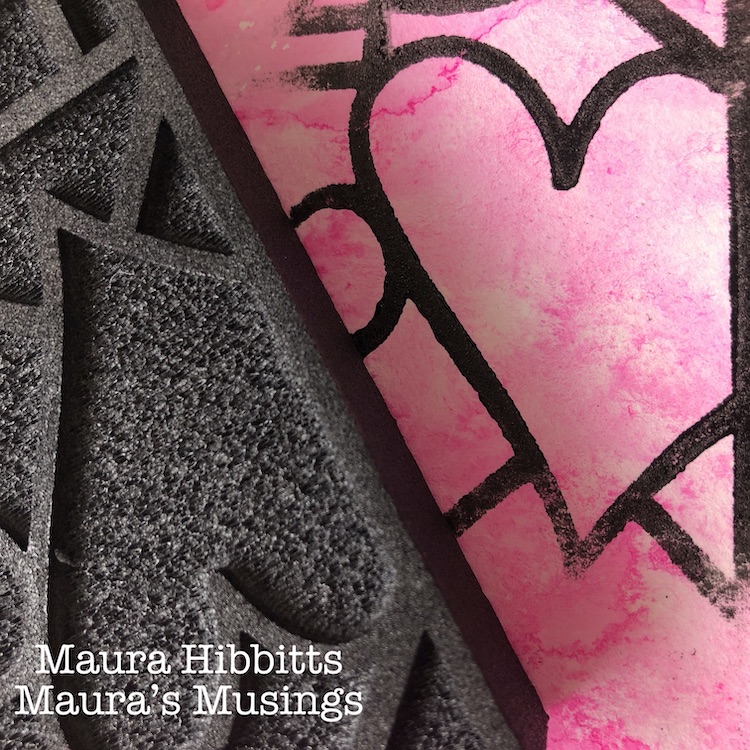 I wanted to add more texture to my pieces, so added another layer with the New Orleans stencil and a variety of paints. I really like using a cosmetic sponge to apply my paint through the stencil. Let dry. (Be sure to tap off excess paint from the sponge first, so you will get a nice crisp image).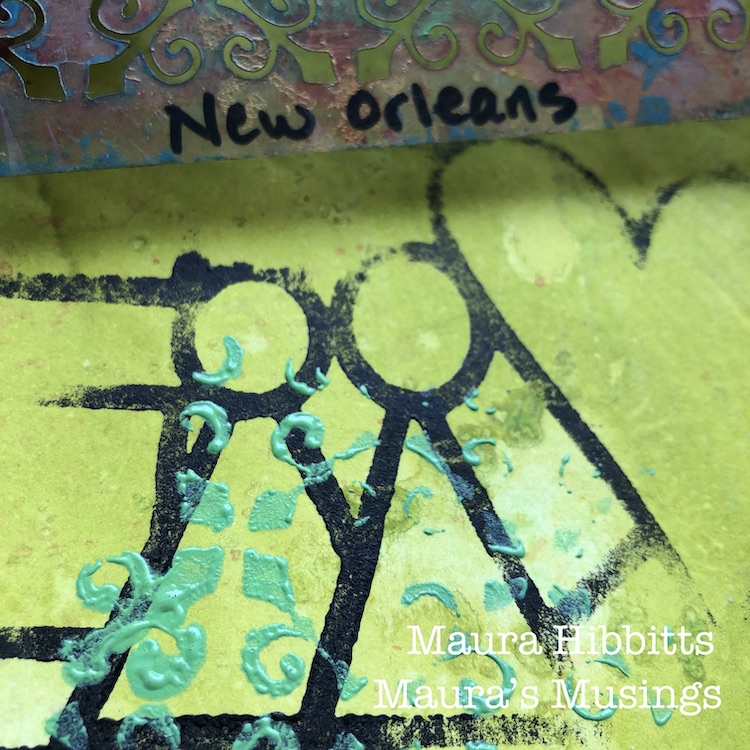 Next up, cut out the colorful pieces, and fit them into place on the original stamped image. I used a tacky glue to hold them in place, since they are heavier papers.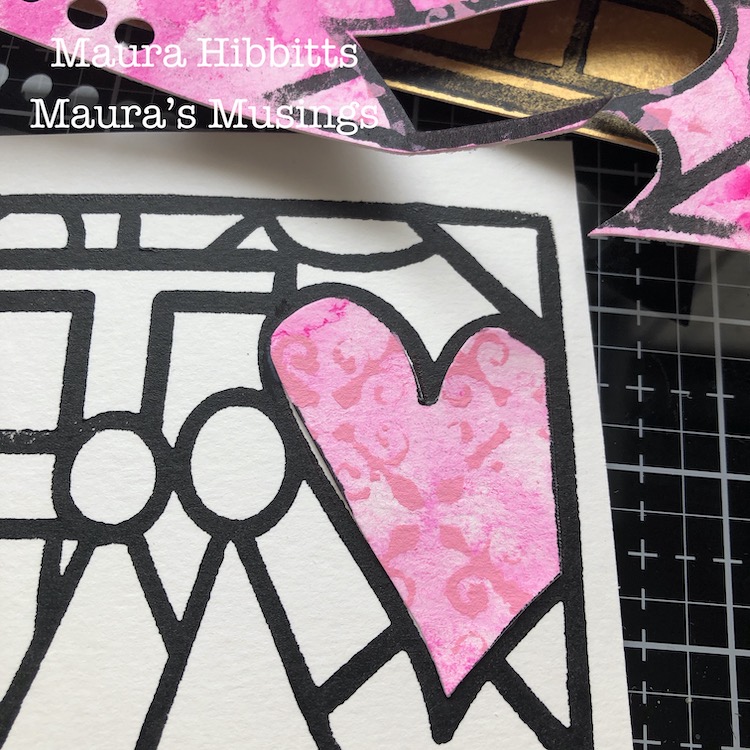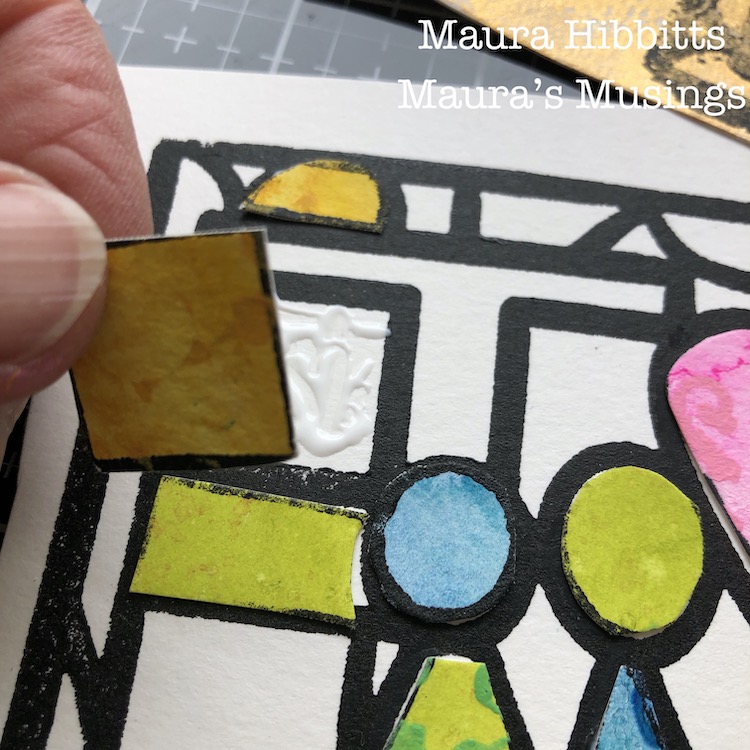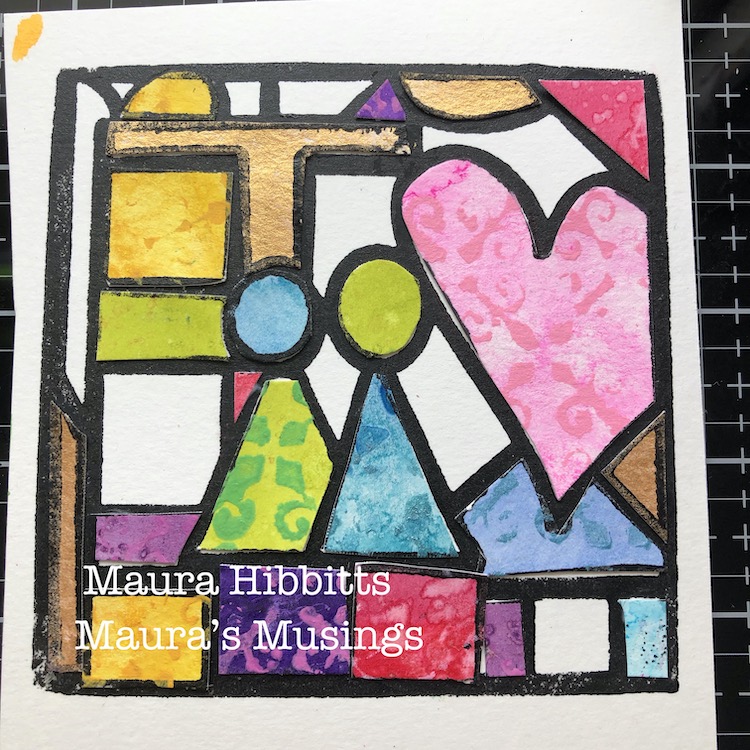 I purposefully left some spaces white, so I could also add in some watercolor…after all, I hadn't yet used every color!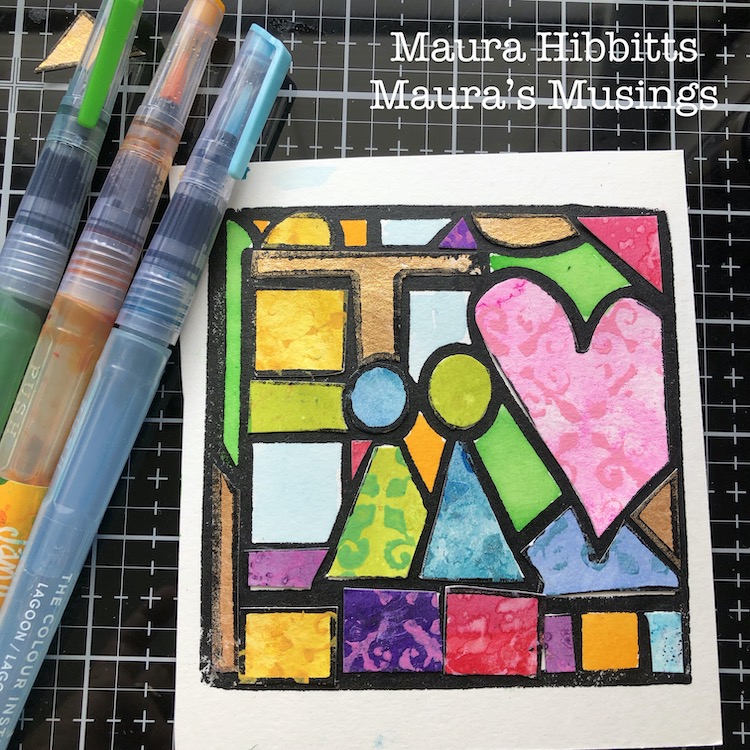 I headed to my square black journal, and created a frame with the New Orleans stencil, pink and a bit of green paint.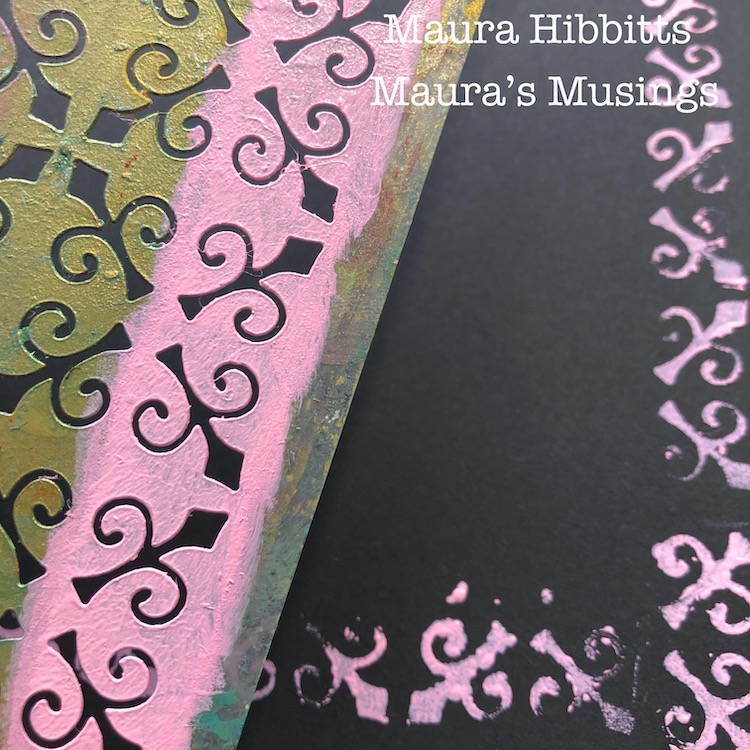 I trimmed my Color Story piece, adhered it to the center of the page in the journal, and my final step was to journal around it with a white pen.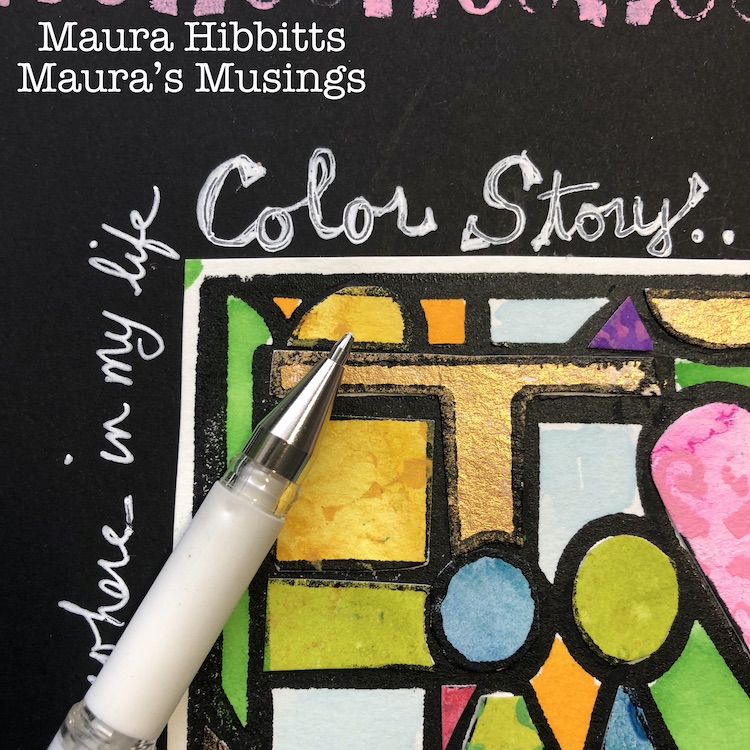 When I step back and look at my image, it reminds me of stained glass, with its bright array of colors. If you look closely, you can see the stenciled texture, as it is very subtle on some pieces. I like how it stands out on the black background in my journal.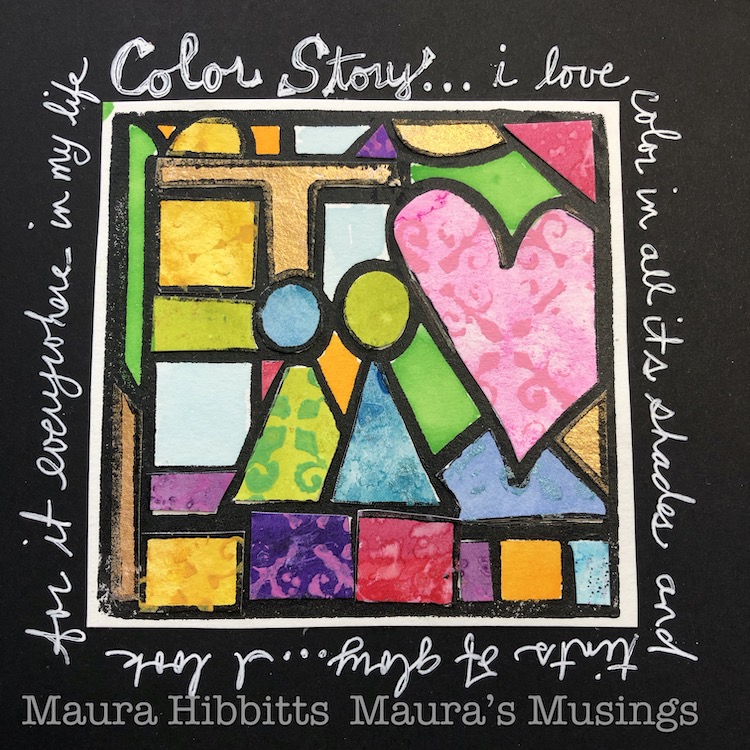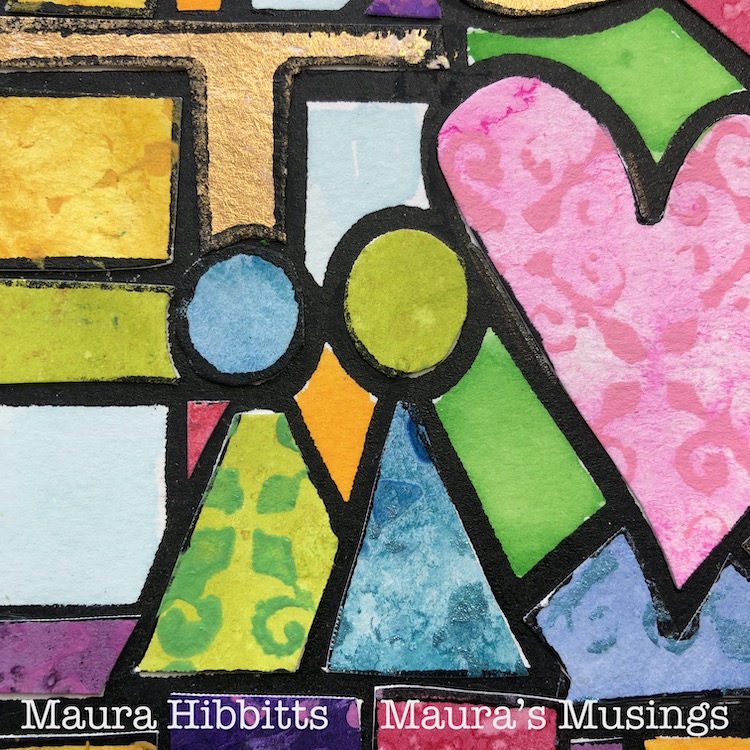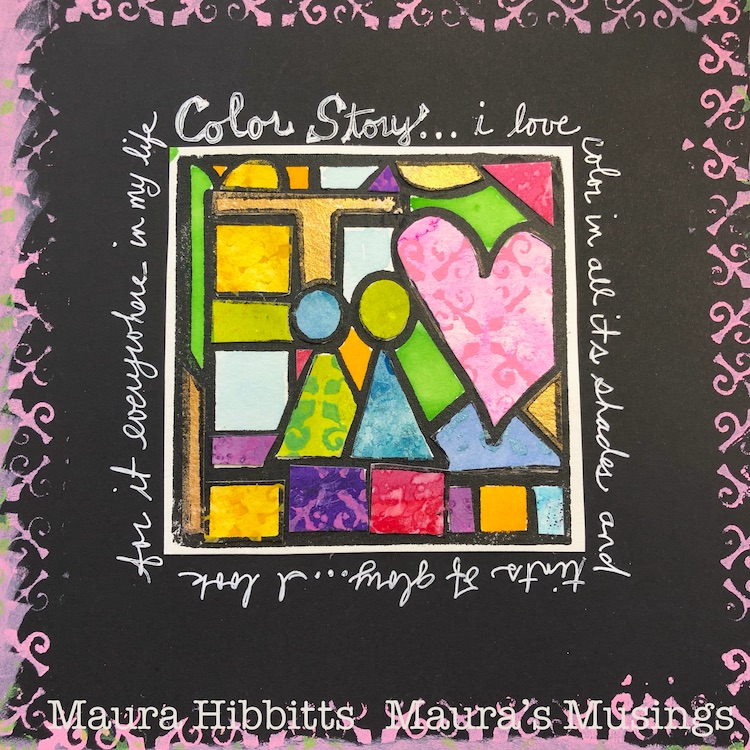 "Color Story…I love color in all its shades and tints of glory…I look for it everywhere in my life" I hope this year is a colorful year for you, filled with stories. Maura
---
Thank you Maura – we love the bold stained glass effect you created with your Color Story!
Give it a try: you can find all my Foam Stamps and Stencils in my Online Shop and in addition to watercolor papers from her stash, here are some of the supplies Maura used: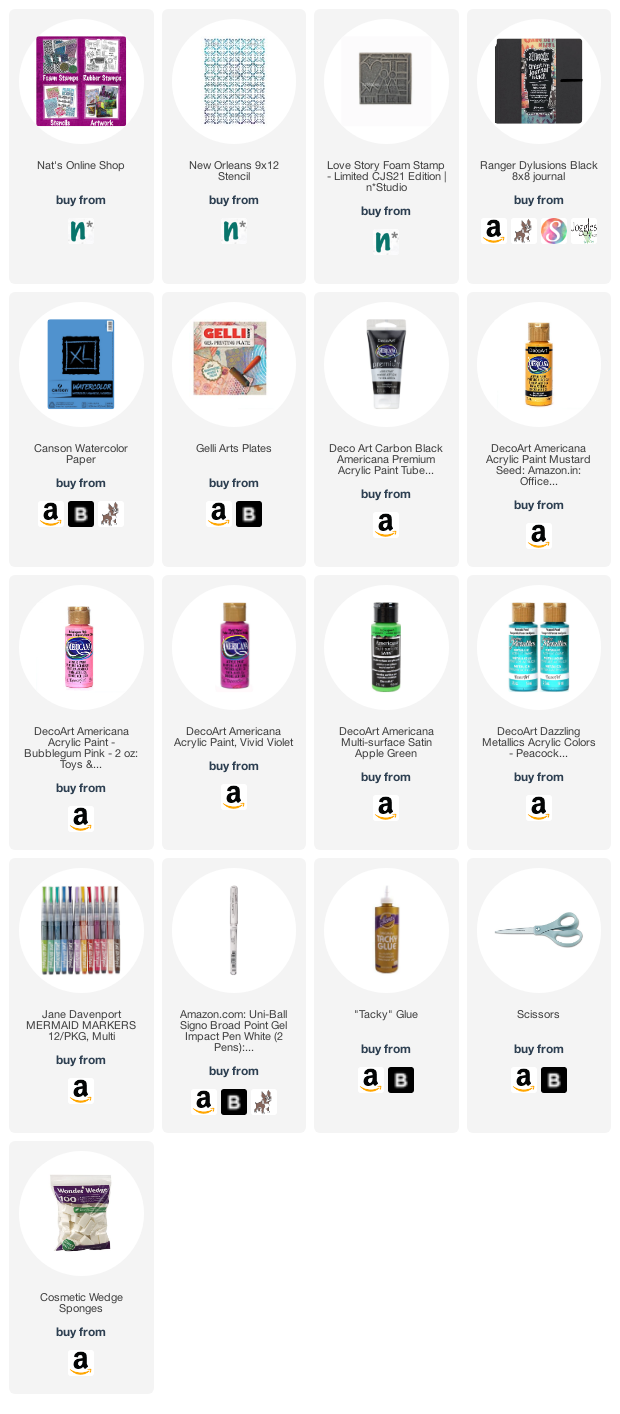 Don't forget to check out Nat's Creative Squad on Instagram too: Each week we post projects, ideas, and inspiration for mixed media art.