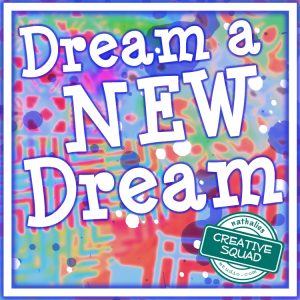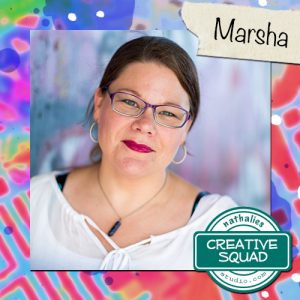 Happy Creative Squad Tuesday! Today Marsha Valk is sharing a beautiful and bright art journal spread using my Santa Fe Positive and Negative Foam Stamp set, my Batik Stencil, and her unique take on this month's theme: Dream a New Dream. This January, let's focus on all the possibilities of a fresh start.  What are your dreams for this year?  Whether it's art-making, family, travel, or work related, January is a great time to dream about what the future could hold.
---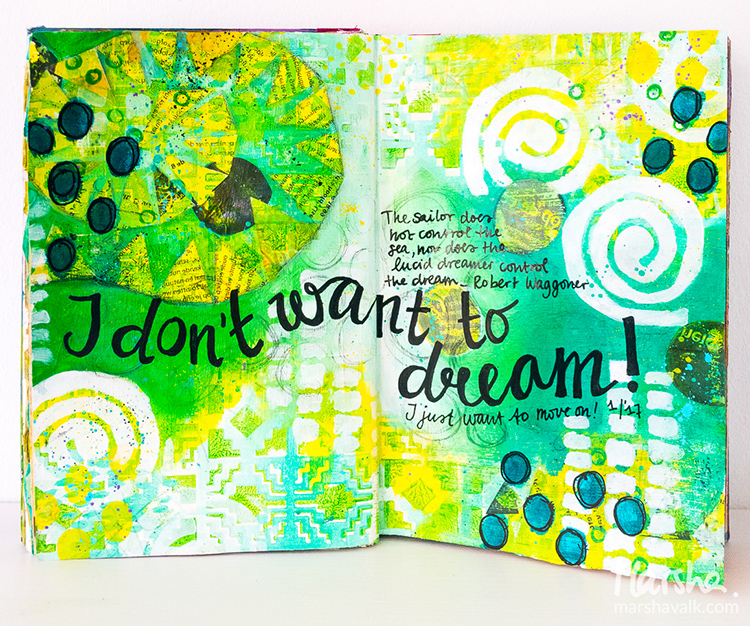 I am not a dreamer. I mean: I definitely am a dreamer… but the zone-out, lost-in-thoughts kind, not a big-plans-for-the-future one!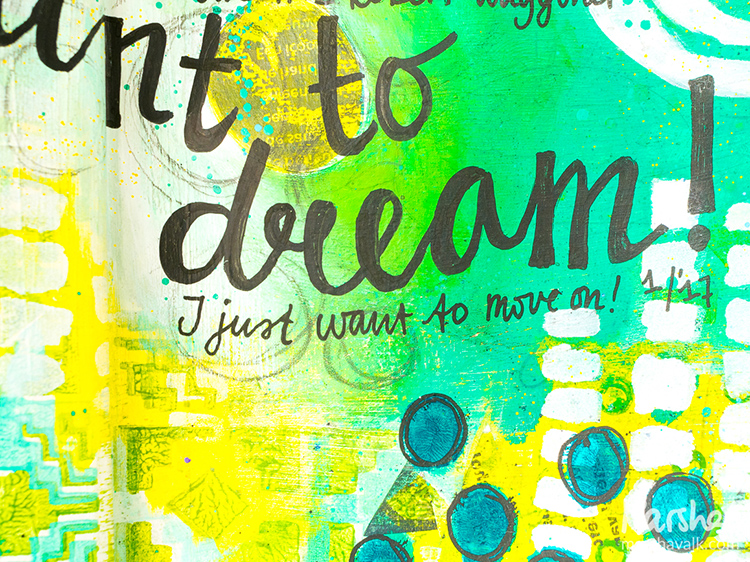 I do plan for the year ahead, but I do that at the end of December and I'm usually all set and ready to go in January. This year I'm not quite that organised, but… January is already well on the way now and whilst I was creating my journal page, I kept thinking 'dream', but… my gut kept saying 'no'. So even though I wanted the page to be about dreaming, it ended up about 'not dreaming'.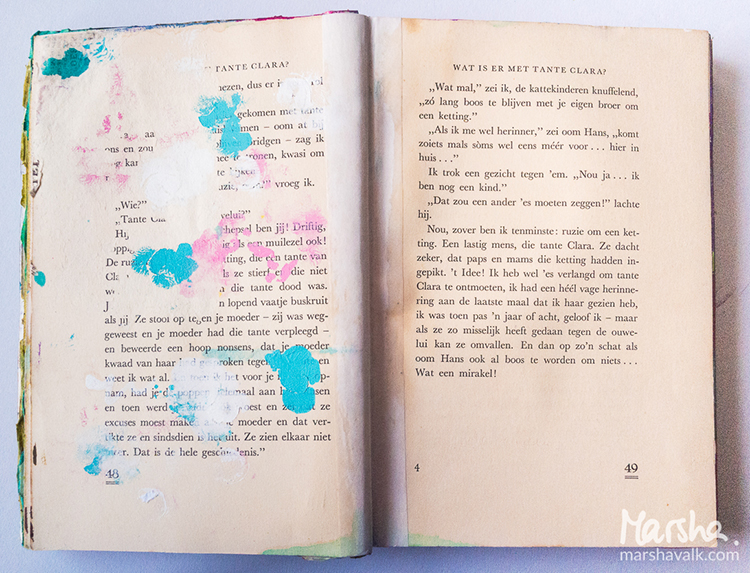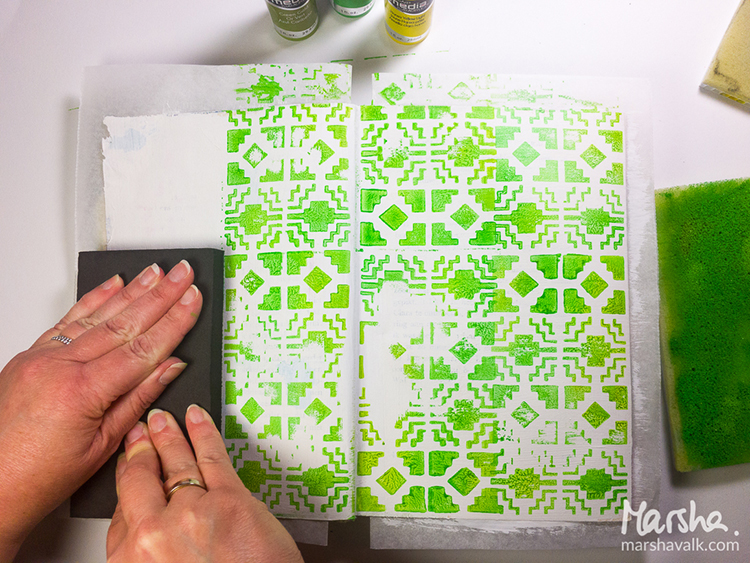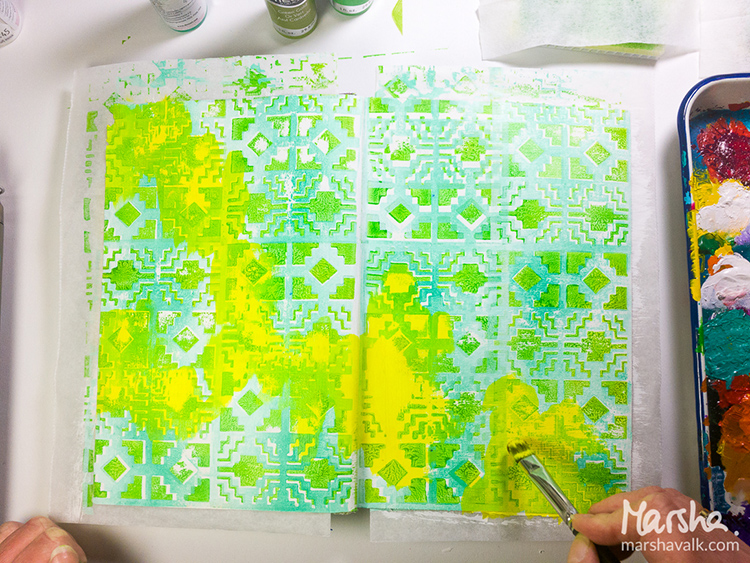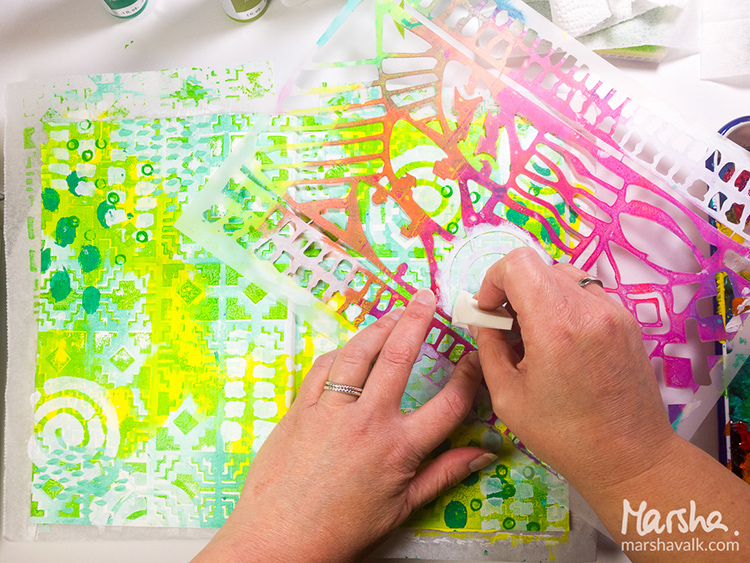 I am excited about what the new year holds though and I chose to work with greens, because I'm super stoked about the Pantone colour for 2017: Greenery!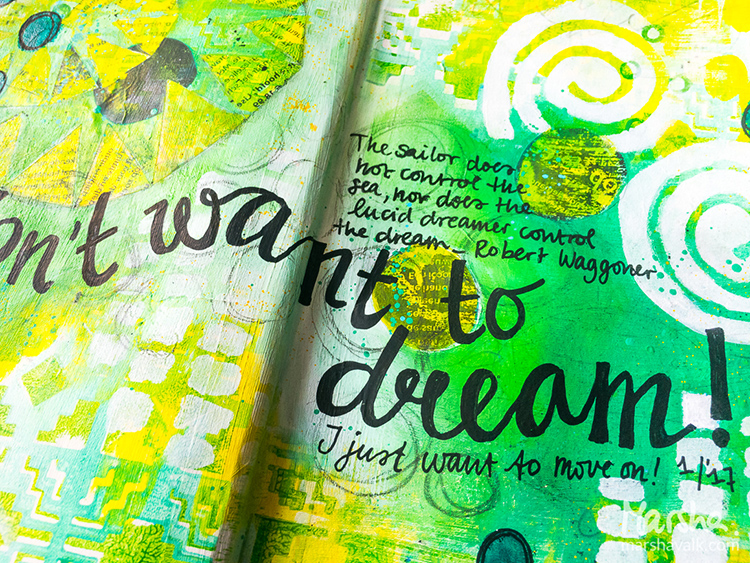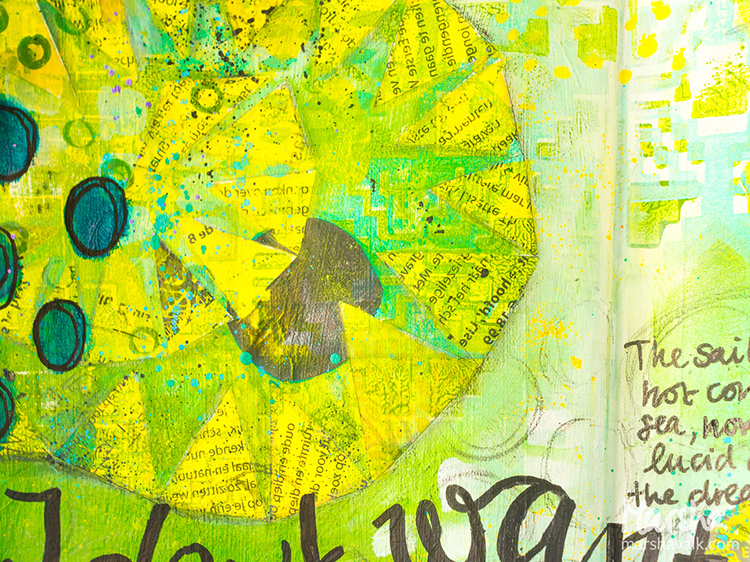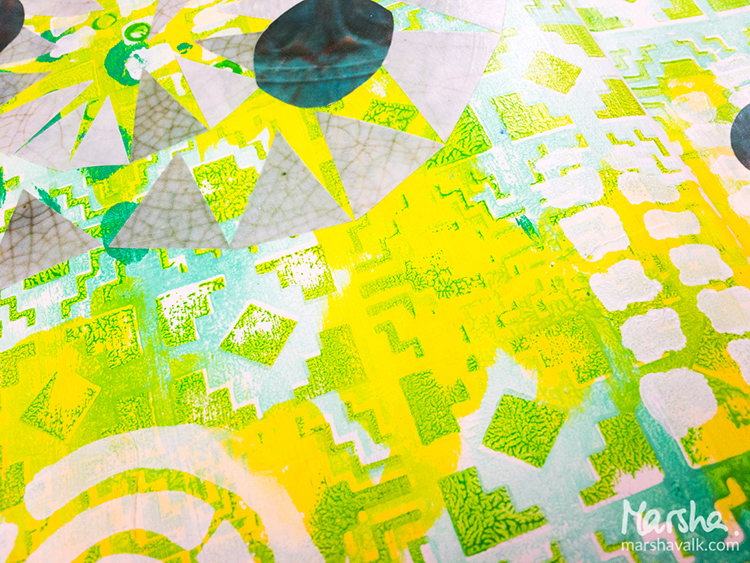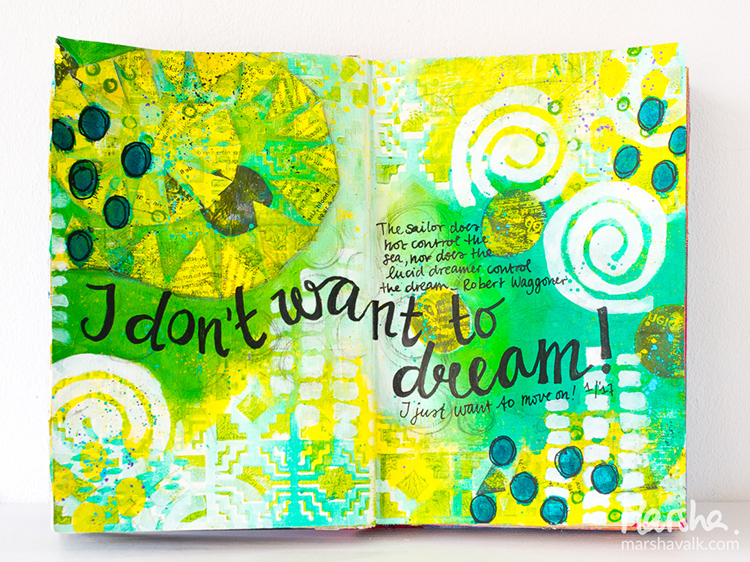 ---
Thank you Marsha! I love Marsha's honest take on our theme and wow those are some great colors! Marsha used these supplies – some links are affiliate links:



Play along with us! I love to see how you interpret our monthly themes. Email me how you used my stencils and stamps with the theme and email me an image – I would love to share your projects in my "n*Spiration From Around the Globe".