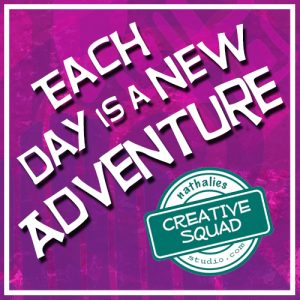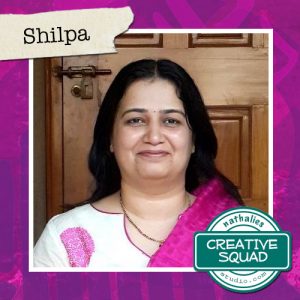 Hello and welcome to a post from the Creative Squad! Today we have some super colorful tags from Shilpa Nagaonkar to brighten your day. Shilpa used my Mini Batik Pattern 2 foam stamp and my Mesa Verde stencil for lots of layered pattern goodness. This month the Squad is working with the theme: Each Day is a New Adventure – Be adventurous this month and try something new in your art-making! Use a new tool, medium, or technique that you've been meaning to try for too long now. Go on a new adventure TODAY!
---
Hello Everyone! My teamies have shared beautiful projects with this month's theme – "Each Day is new Adventure" and now it's my turn today. I love to try new techniques in my mixed media work. I am using Nat's beautiful stamps for the first time these days, and that itself is an adventure for me… but today I'm going further and using a Gelli Plate for the first time…
Here is what I did: I applied acrylic paint to the Gelli plate using a brayer.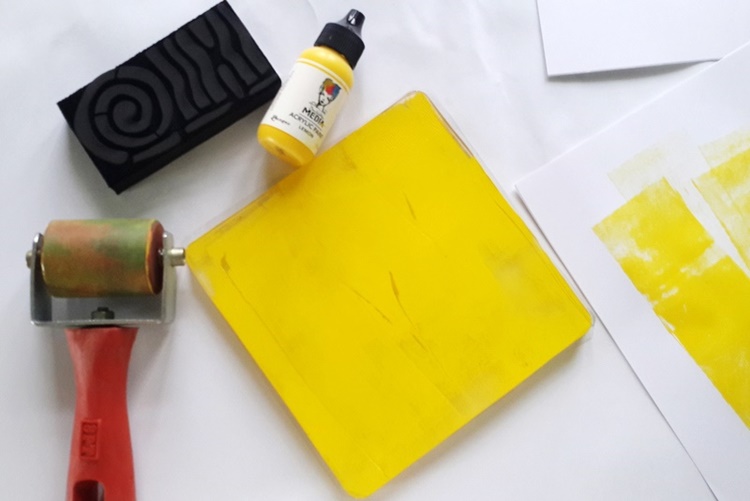 I stamped on the Gelli plate several times with the Mini Batik Pattern 2 stamp.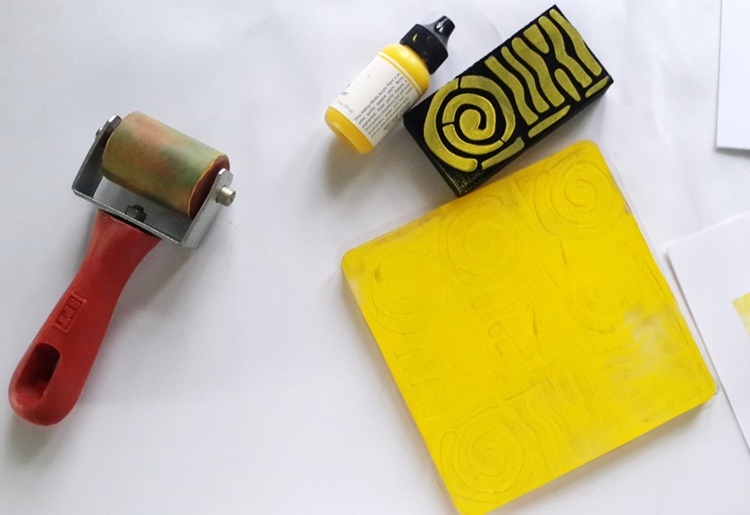 Then I pressed copy paper onto it and I got my monoprint/ Gelli print.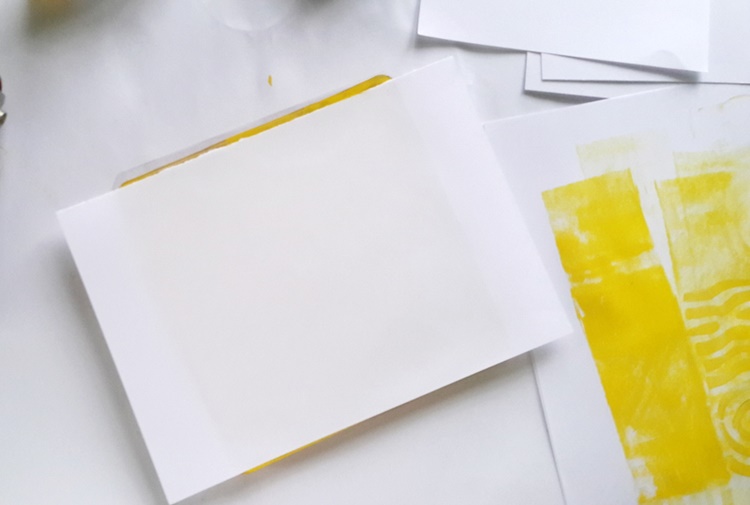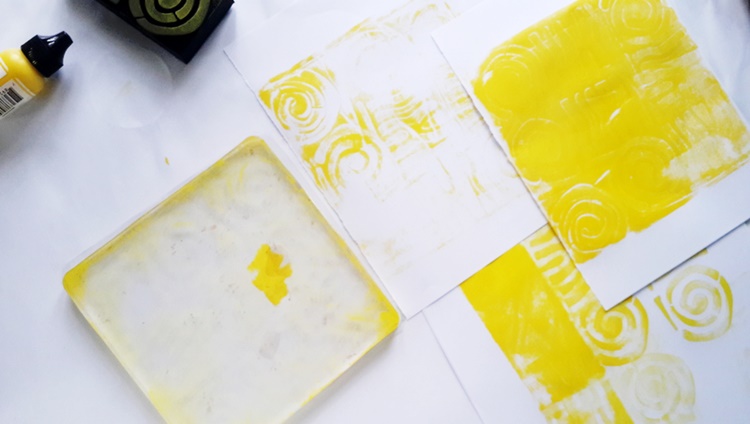 I did this same procedure using 3 different colors – Lemon, Cheddar and Magenta.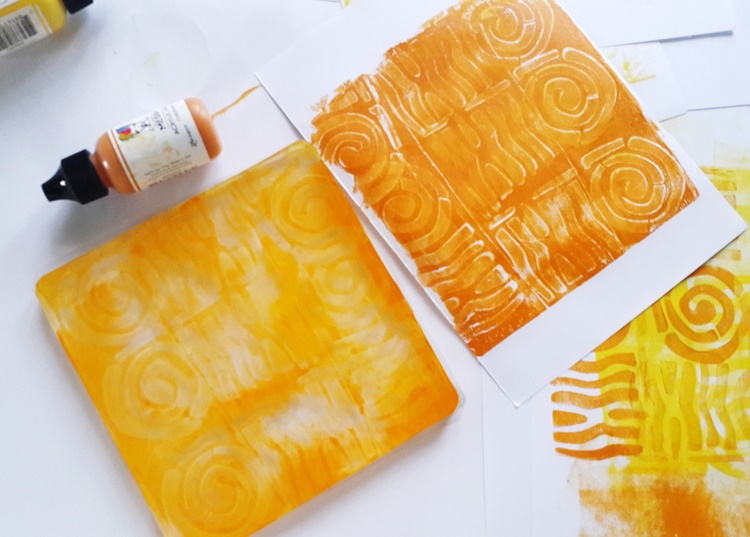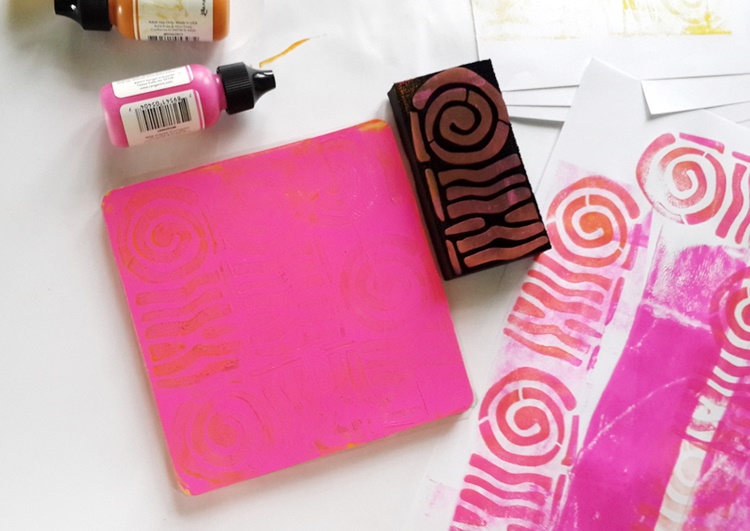 You will find in the pictures, I got several backgrounds.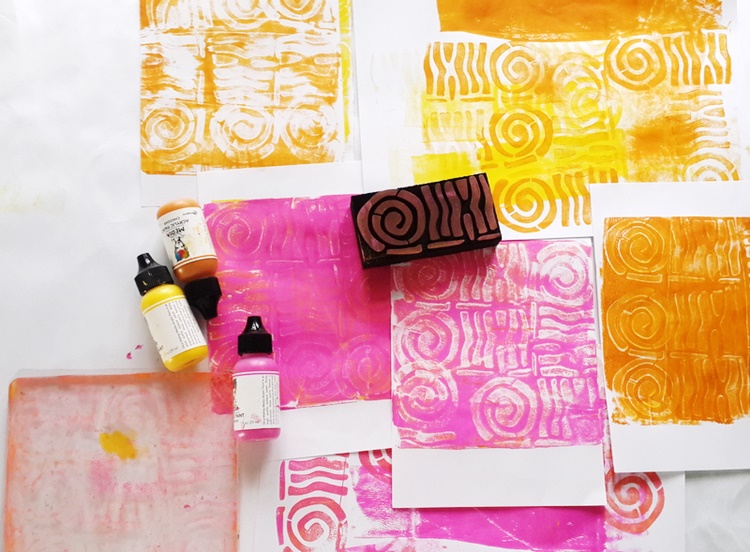 After that, I cut out tags from the gelli printed papers and adhered them on white card tags. For my next layer, I applied blacksoot distress ink through Nat's Mesa Verde Stencil randomly on the tag.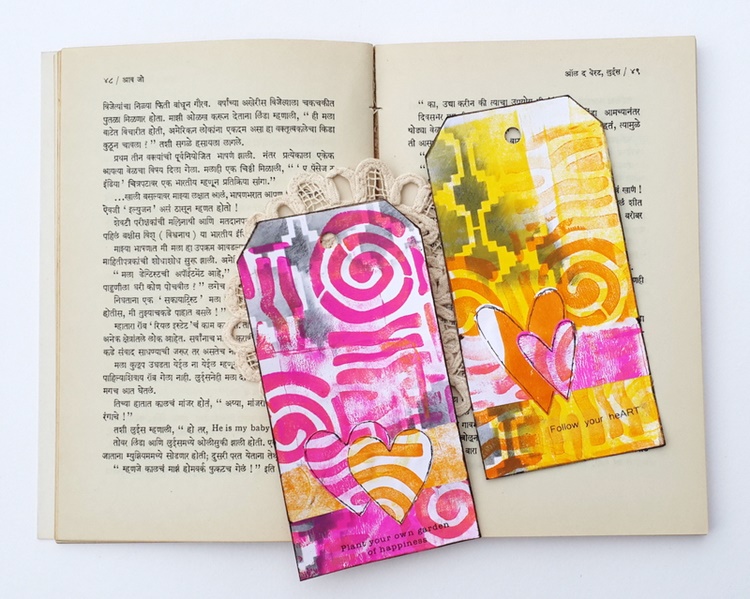 I also cut out hearts from the same gelli prints and adhered them on the tag. and they are ready :)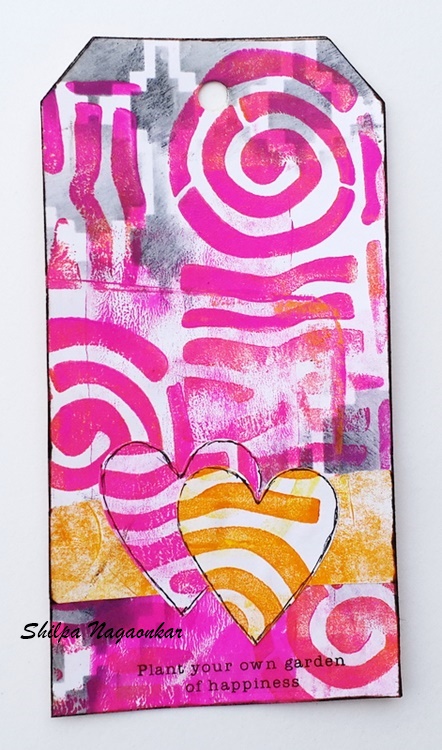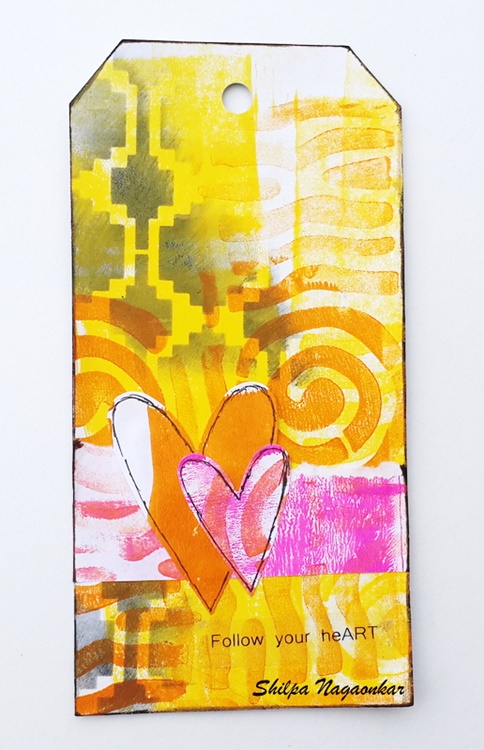 Nat's ArtFoamies and Gelli plate are a perfect match! I am sure going to make more monoprints with them…
Thanks so much for stopping by.
---
Thank you Shilpa for a fun combination of color and pattern! In addition to some white copy paper and glue, Shilpa used the following supplies (some are affiliate links):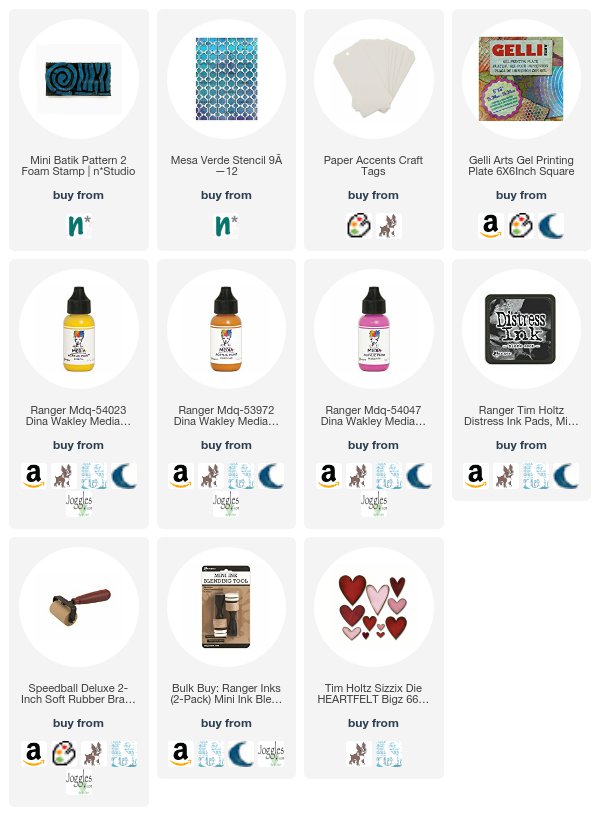 Play along with us too: I love to see how you interpret our monthly themes. Email me how you used my stencils and stamps with the theme and email me an image – I would love to share your projects in my next  "n*Spiration From Around the Globe".
---
And join me tomorrow, Wednesday November 29th for a little gossip from my studio! I'll be on Facebook Live chatting about all sorts of fun NEW stuff. You'll have to join us to see what all the excitement is about ;)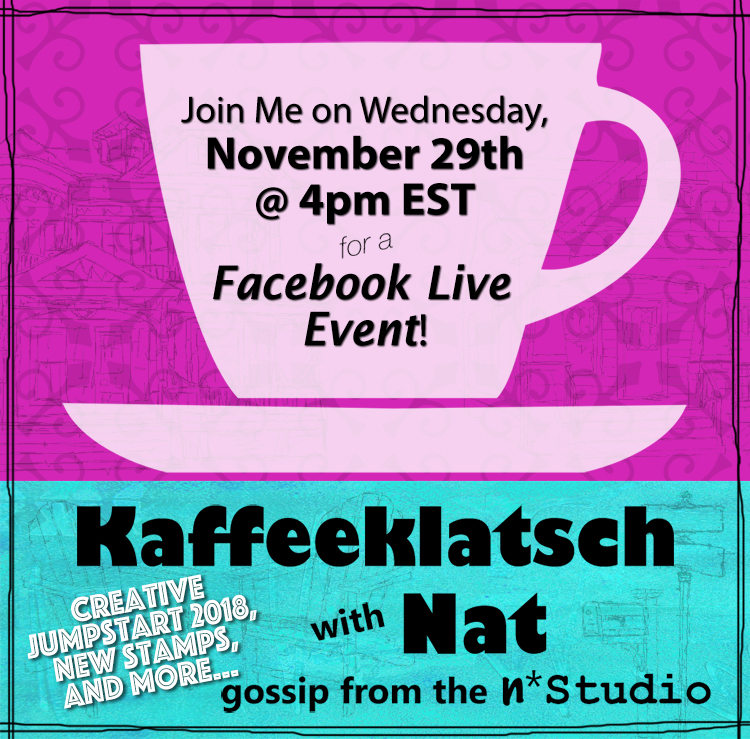 SaveSave
SaveSave
SaveSave
SaveSave