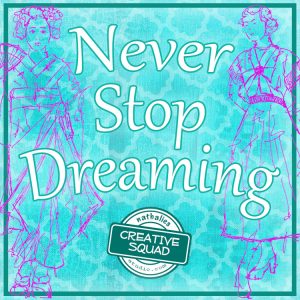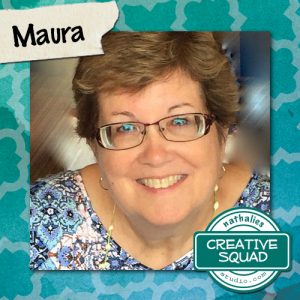 Welcome to a post from Maura Hibbitts from my Creative Squad! Today Maura is sharing with us an art journal spread that reminds us of all the strong momen who have come before us! Maura is using my Mesa Verde and Downtown stencils and my Actually I Can stamp set. This month's theme is: Never Stop Dreaming – This month we're sending a message of confidence and empowerment to all those in the world (near and far and maybe even you!) who have been told "You can't", "That's not possible", or "Not you". Actually we can and we will! And we'll never stop dreaming either :)
---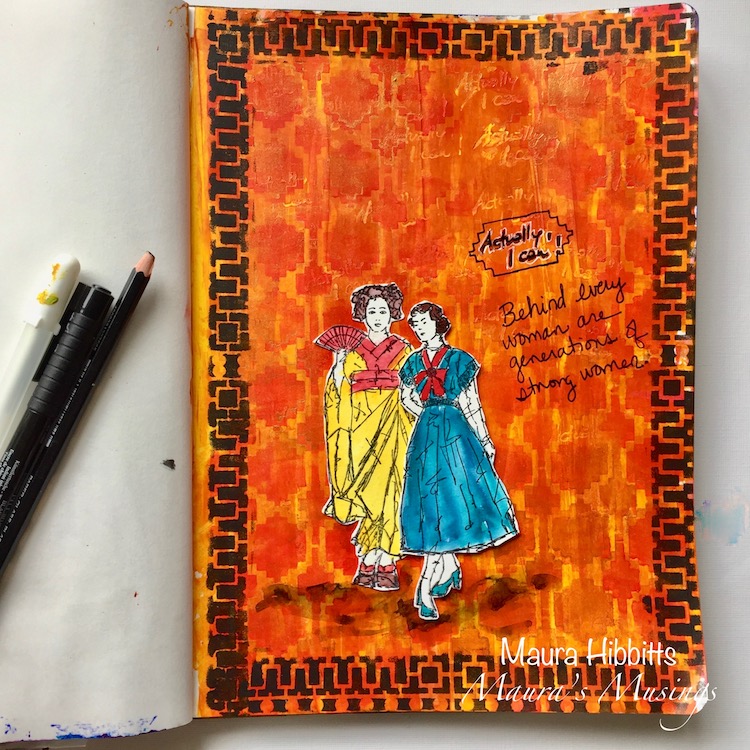 When I looked at this month's theme, I began to think about all the dreams we women have in our lives…family, friends, career, health, financial, pets…so many things touch our lives. I know my mother encouraged me to become the person I am today, and I am thinking her mother did the same for her. It could be our relatives cheering us on, or friends, but just think of the many generations of women behind each of us who have believed in the next generation.
I headed to my art journal, and scraped a layer of Diarylide Yellow and Quinacridone Gold down my page with a key card. Before the paint dried, I stamped in Nat's "Actually I can" rubber stamp a number of times.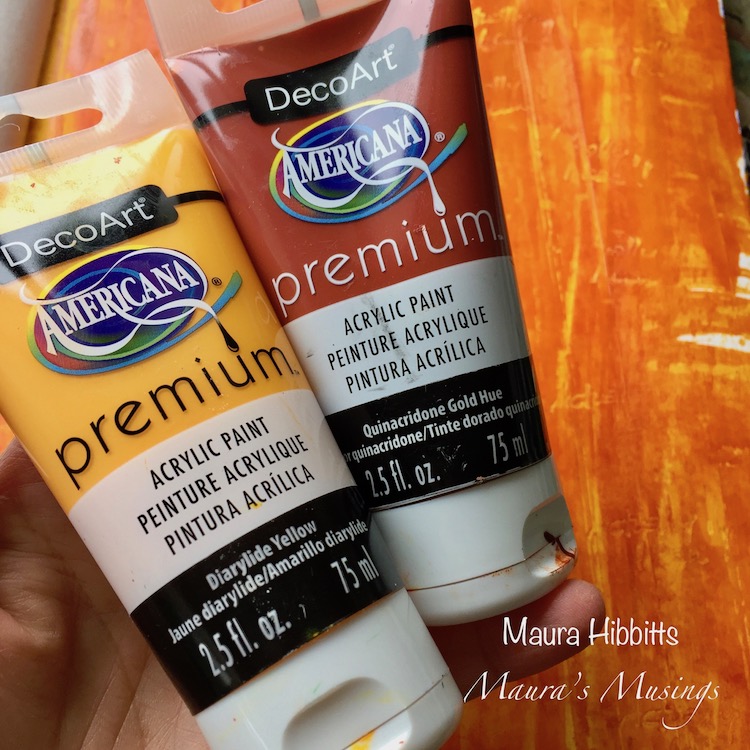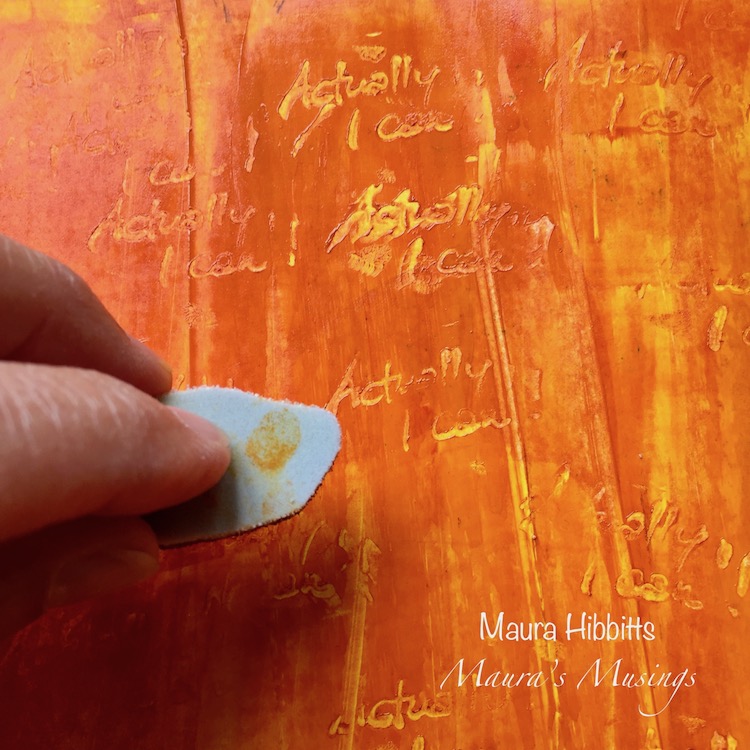 I added my next layer using the Mesa Verde stencil and some Pyrrole Red, using a light touch.I worked in a random fashion and left some areas open.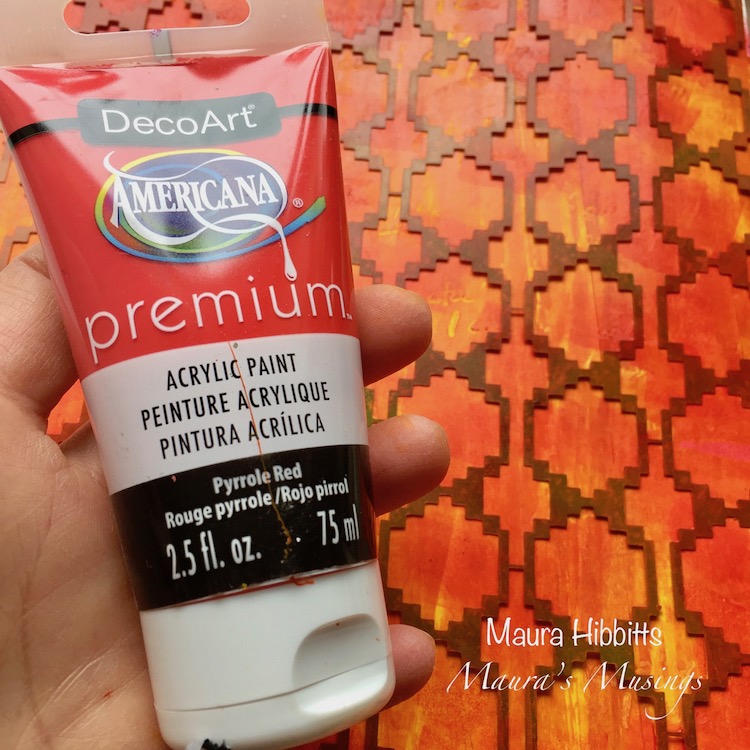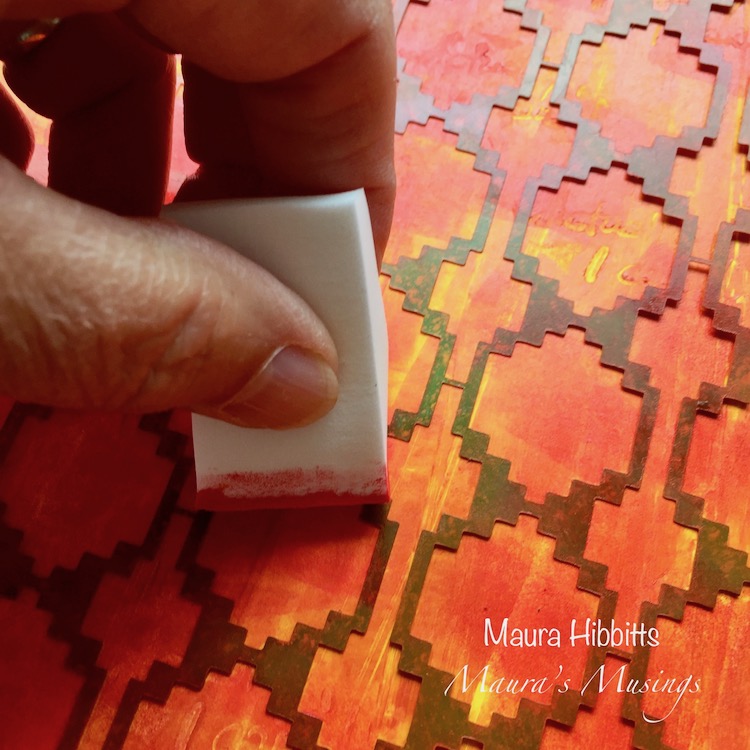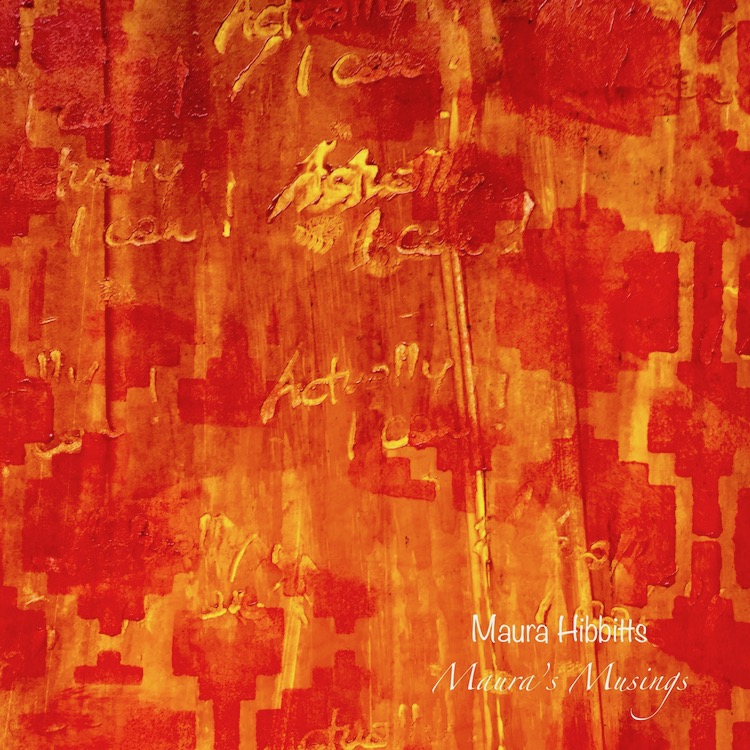 Then, I shifted the stencil down slightly and sponged in a layer of gold. Now I have a shadow effect.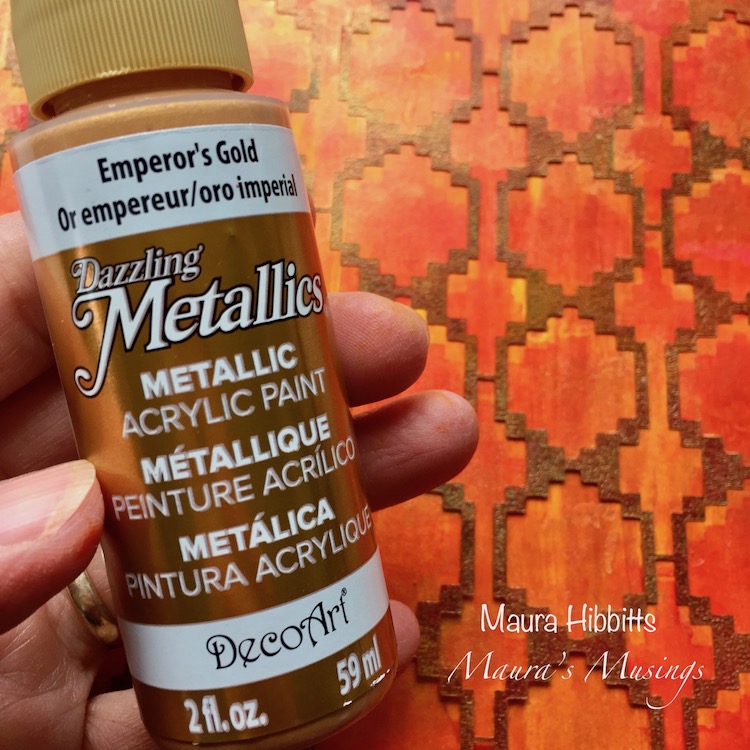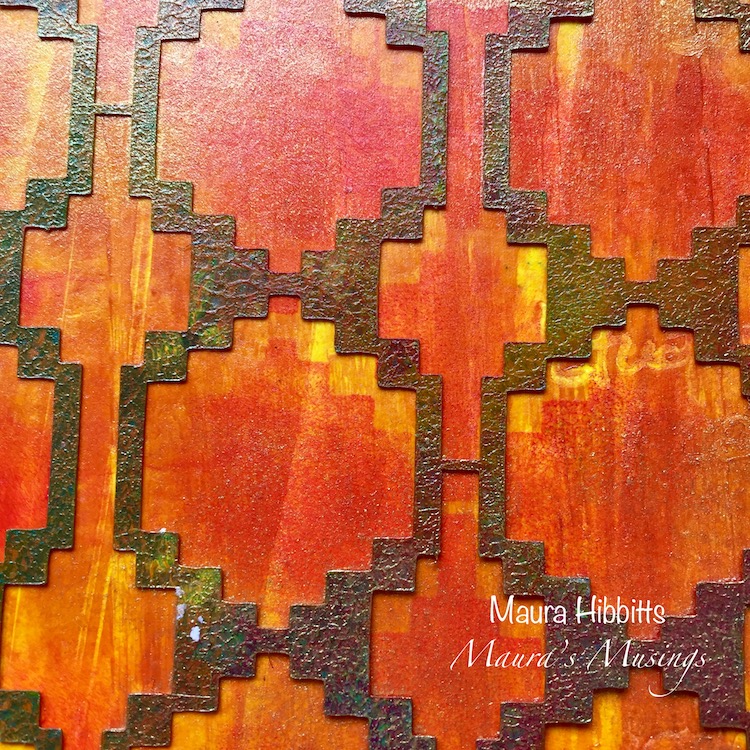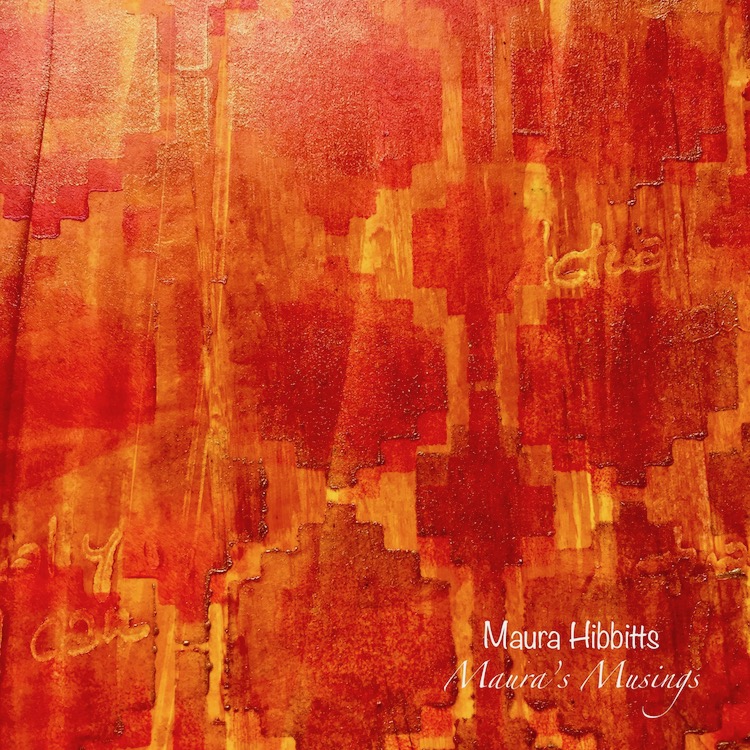 Time to add a border to my page with Nathalie's new Downtown stencil. As you can see, I just used part of it to make my border with black.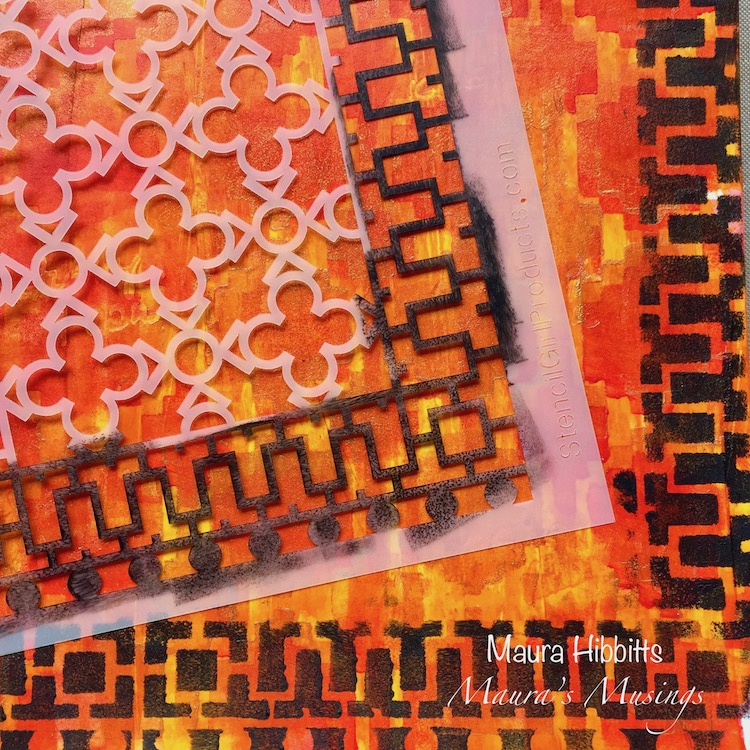 Now comes the fun part – stamping and coloring these two lovely ladies, Maiko and Millie. I wanted to tie in some of the same colors in both of their outfits to help link them together.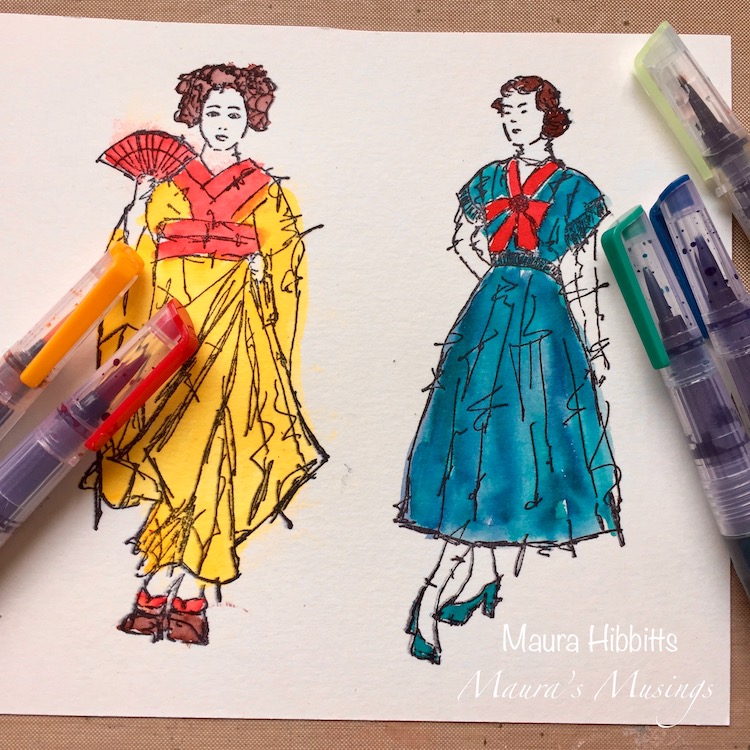 Time to put it all together! I put Maiko, in traditional dress behind Millie, to represent the previous generations of women. I stamped "Actually, I can" with black ink, and outlined it a bit with a white pen, and added my own thoughts. I also used the Mesa Verde stencil with the black pen to create the word box, by outlining one side, and moving it to "stretch" it. Finally, a shadow under the ladies to create a bit of depth with a graphite pencil and water brush.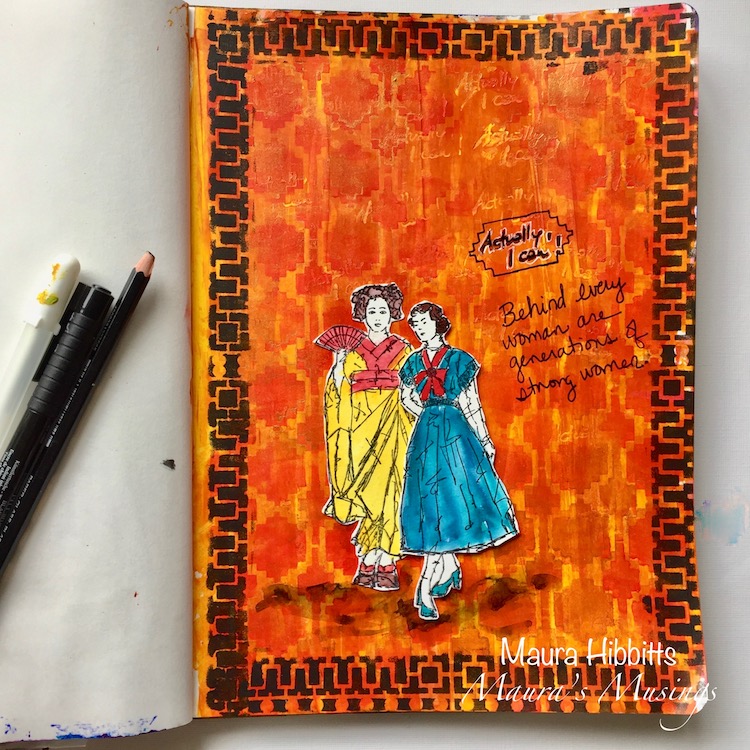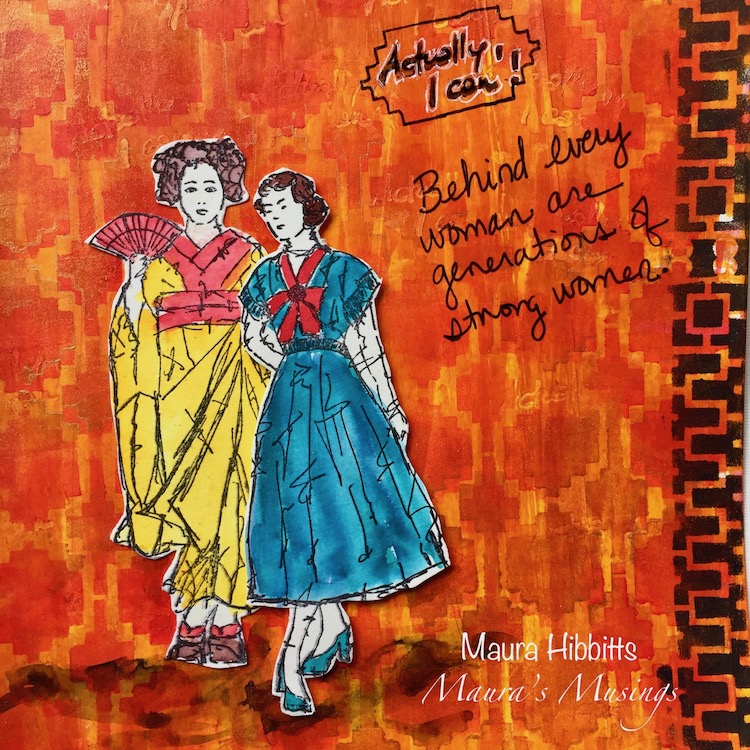 Think of the many generations behind each one us, and Never Stop Dreaming!
---
Thank you Maura for such a thoughtful project! You can find my stencils and my stamps in my online shop. Here are some of the other supplies that Maura used:
Feel inspired? Working on something yourself that you'd like to share?  I love to see how you interpret our monthly themes. Email me how you used my stencils and stamps with the theme and email me an image – I would love to share your projects in my next  "n*Spiration From Around the Globe".